No Corkage Wedding Venues
Becoming an ever more important criteria for couples is the cost of corkage. While the vast majority of wedding venues do charge corkage on wine and sparkling wine there are a smattering of wonderful venues around the UK which do not charge corkage. We're thrilled to present some of these above for your perusal. Once you have decided you can start planning your booze cruise to Calais!
---

Berkeley Castle
26

Gloucestershire | 130 capacity
Berkeley Castle is a splendid, beautiful and glorious medieval fortress and on...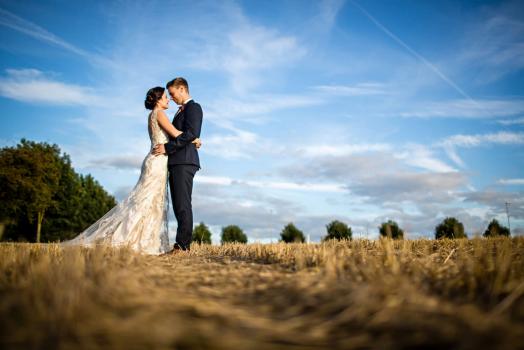 The Ashes Barns and Coun...
95

Nottinghamshire | 150 capacity
Located in Staffordshire, The Ashes Barns and Country House is a wonderful gra...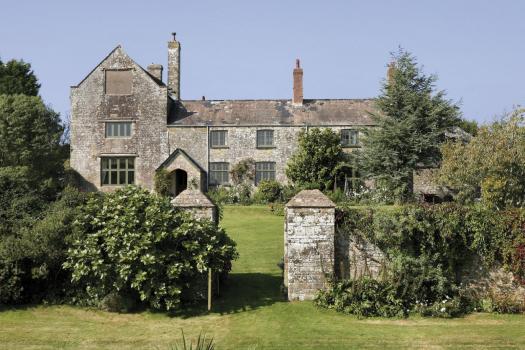 Ash Barton Estate
39

Devon | 200 capacity
Your wedding day should be one of the most memorable days of your life. Most i...
Huntsham Court
24

Devon | 130 capacity
48 hour private country house take over! A magnificent and exclusive use Devon...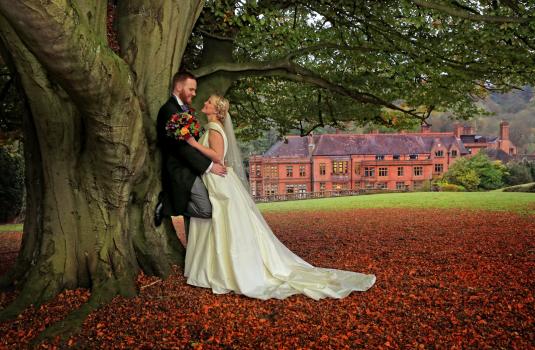 Marden Park Mansion
24

Surrey | 130 capacity
Marden Park is the ideal venue for your romantic wedding day. Set in an area o...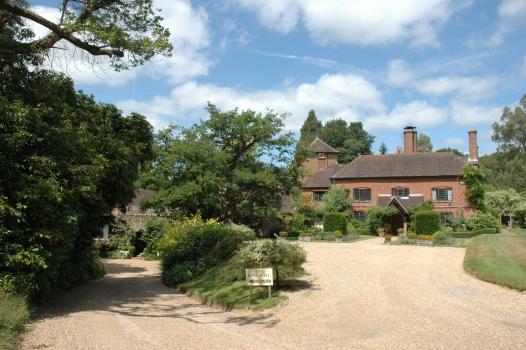 Ramster Hall
18

Surrey | 160 capacity
Ramster Hall lies in the Surrey Hills between Chiddingfold and Haslemere. It i...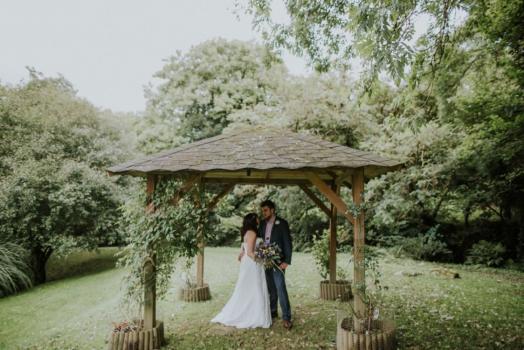 The Green Cornwall
17

Cornwall | 140 capacity
A ready-made wedding village, The Green in East Cornwall is a wholly private a...
Lillibrooke Manor & Barn...
15

Oxfordshire | 170 capacity
DISCOVER YOUR DREAM VENUE FROM THE COMFORT OF YOUR HOME. LILLIBROOKE MANOR ...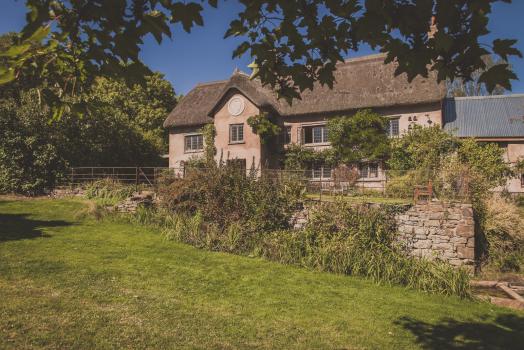 Hayne Devon
12

Devon | 180 capacity
Set amongst sacred groves of ancient oak woodland and pasture, Hayne Devon sit...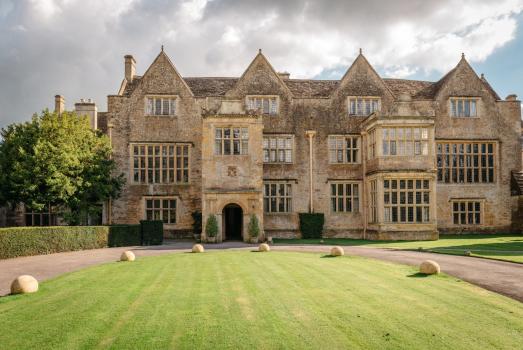 North Cadbury Court
10

Dorset | 150 capacity
Welcome to North Cadbury Court, one of the finest houses in South West England...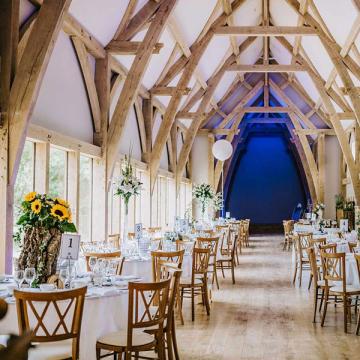 The Mill Barns
10

Shropshire | 175 capacity
The Mill Barns is a brand new no-corkage waterfront venue offering couples exc...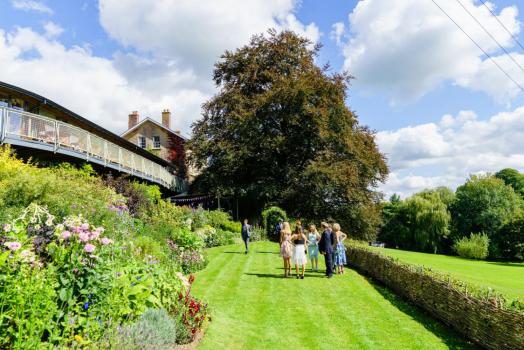 The Longhouse
10

Somerset | 140 capacity
Set in a romantic location overlooking the tree tops, our beautiful wedding ve...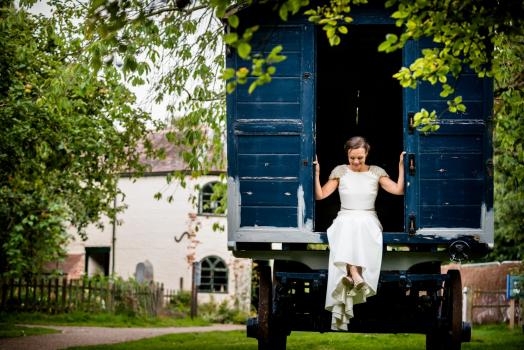 Avoncroft Museum of Hist...
10

Worcestershire | 180 capacity
With its rustic and character-filled grounds, historic buildings and views ove...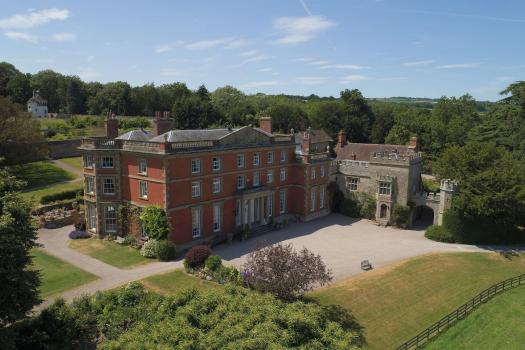 Homme House
10

Herefordshire | 140 capacity
Homme House is an elegant, relaxed and welcoming home for an exclusive wedding...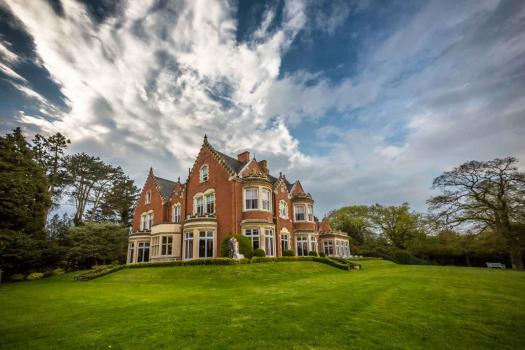 Pendrell Hall
9

Worcestershire | 170 capacity
Late Availability Offer! £500 OFF All Remaining Summer 2020 Dates!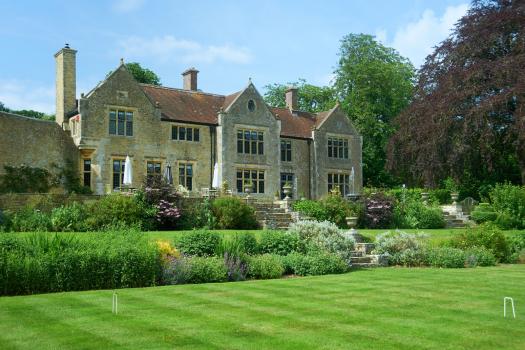 Chaffeymoor Grange
9

Dorset | 80 capacity
A beautiful house in a stunning location, Chaffeymoor Grange offers a magical ...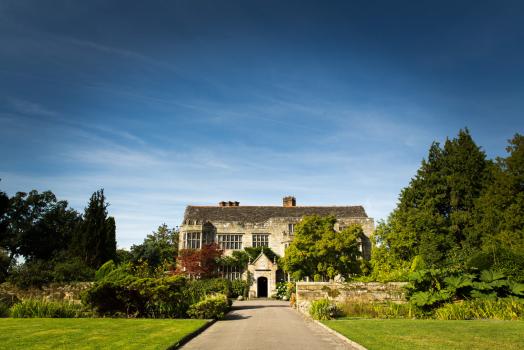 Smallfield Place
6

Surrey | 60 capacity
Smallfield Place is a splendid Jacobean manor house set within beautifully kep...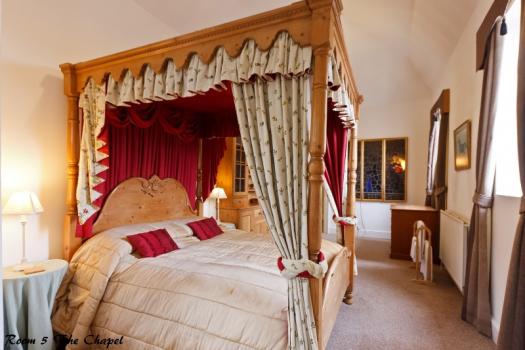 Skendleby Hall
4

Lincolnshire | 50 capacity
Skendleby Hall is a magnificent English Grade II listed country house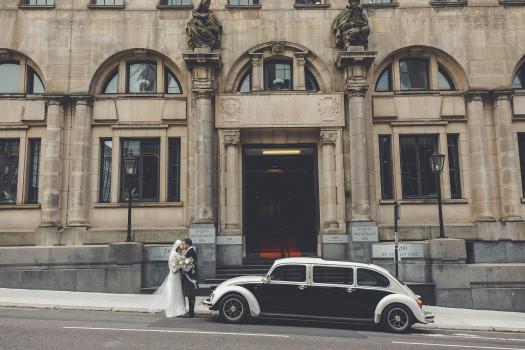 200SVS
4

Glasgow | 200 capacity
Situated in the heart of Glasgow City Centre, 200 SVS is the perfect venue for...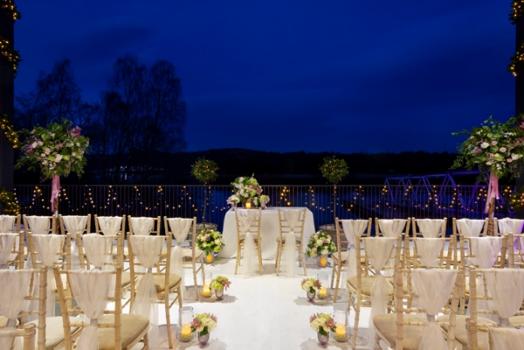 The Shore, Loch Lomond
2

Glasgow | 200 capacity
Situated in the heart of Glasgow City Centre, 200 SVS is the perfect venue for...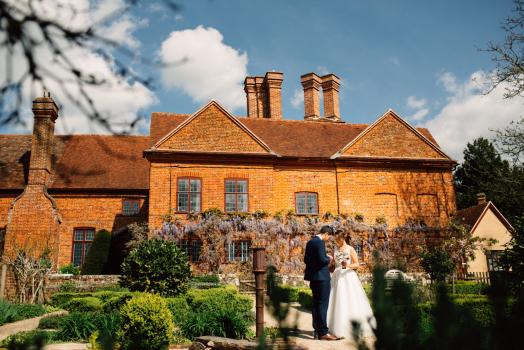 Ufton Court
1

Berkshire | 150 capacity
Steeped in history and situated in stunning countryside on the Berkshire/Hamps...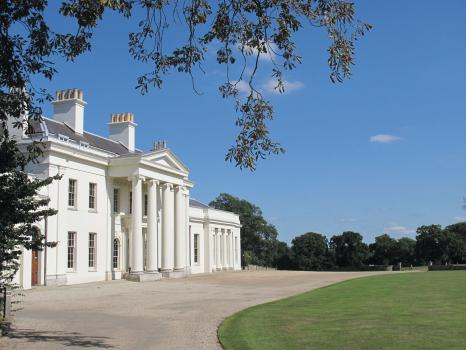 Hylands Estate
Essex | 300 capacity
Surrounded by over 500 acres of historic parkland, Hylands Estate offers the b...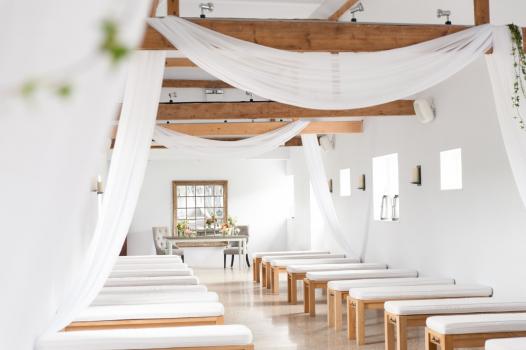 Southend Barns
West Sussex | 140 capacity
Set on a working farm in the stunning West Sussex countryside, the beautiful c...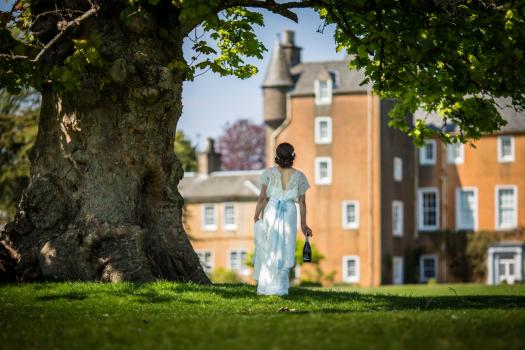 Cardross
Stirling | 300 capacity
Cardross is an idyllic and exclusive wedding venue. Beautiful and secluded, th...
Pentre Mawr Country Hous...
North Wales | 140 capacity
At Pentre Mawr we do weddings a little differently. We give you a full wedding...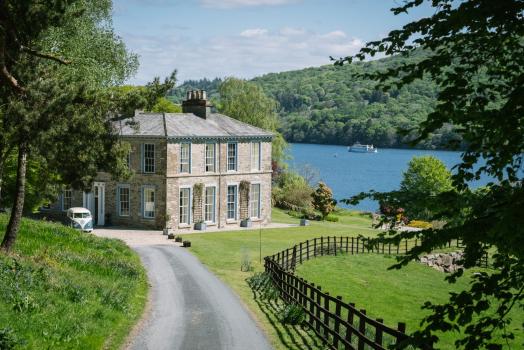 £12,500 - £17,000
per head
Silverholme
Cumbria | 200 capacity
2019 SOLD OUT Built in 1820, Silverholme is a Grade II listed building. It ha...
Barnutopia
Shropshire | 120 capacity
Gorgeous rural venue in Shropshire on the Welsh border. Beautiful views in all...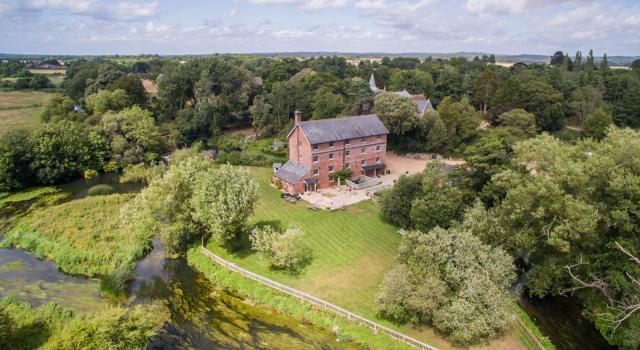 Sopley Mill
Dorset | 100 capacity
Sopley Mill still has the stunning original features of the watermill with its...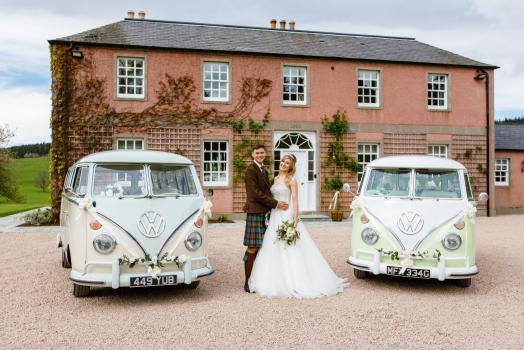 Ballogie House Estate
Aberdeen & Deeside | 150 capacity
The beautifully serene and secluded location of Ballogie House makes it an ...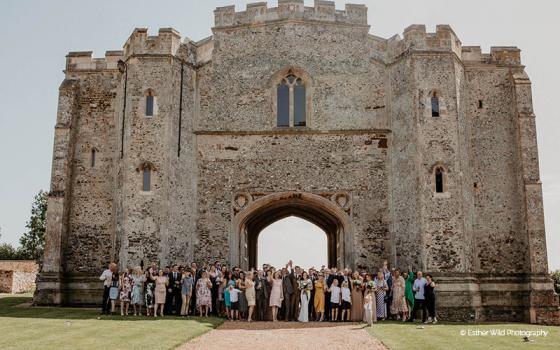 Pentney Abbey
Norfolk | 100 capacity
Escape to this country retreat and you can leave the city behind for the night...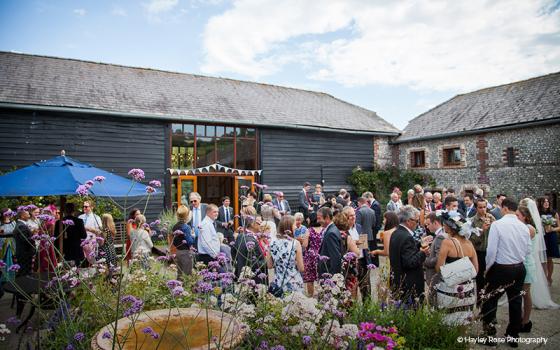 Upwaltham Barns
West Sussex | 150 capacity
Set in the heart of the South Downs National Park, Upwaltham Barns allows you ...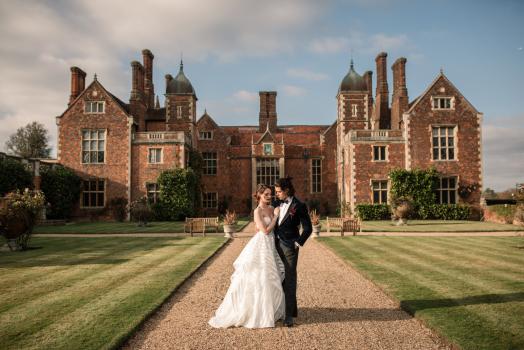 North Mymms Park
Hertfordshire | 400 capacity
Nestled within acres of sweeping parkland is North Mymms Park. Surrounded by t...
Bredy Farm
Dorset | 160 capacity
Here at Bredy Farm we are delighted to be able to offer beautiful and affordab...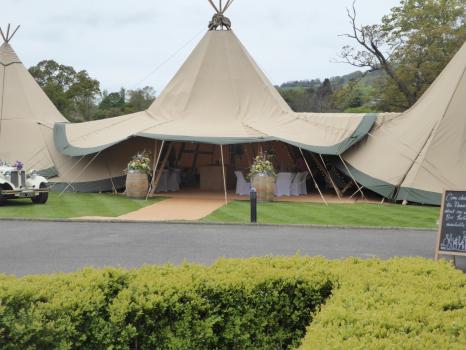 Carr Mount
North Yorkshire | 180 capacity
Carr Mount Estate offers a unique three night wedding package, including their...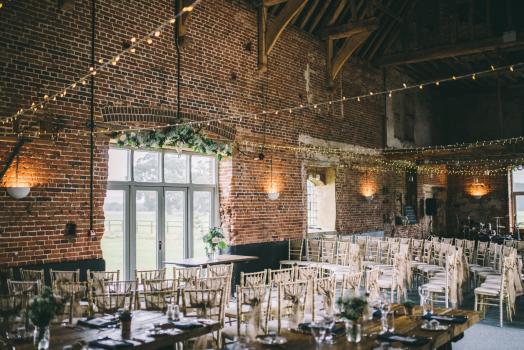 Godwick
22

Norfolk | 150 capacity
Godwick is one of the finest locations in Norfolk situated on the lost village...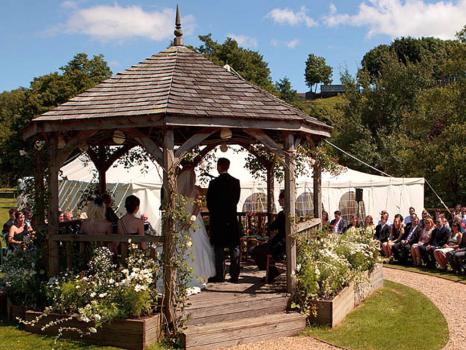 Gants Mill
17

Somerset | 150 capacity
Gants Mill is the perfect romantic venue in your own secluded river valley. Yo...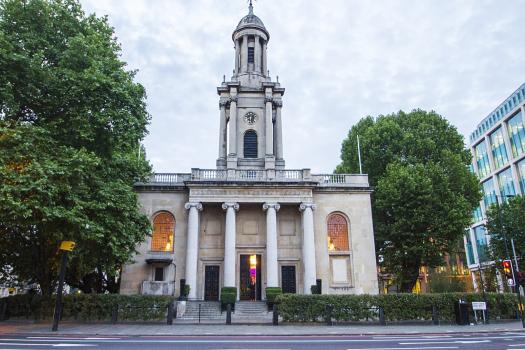 One Marylebone
5

London | 350 capacity
Built in 1826 on its own 'island' and designed by Sir John Soane, ...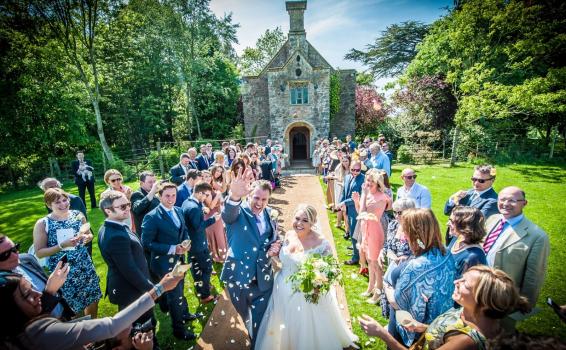 Bridwell Park
Devon | 150 capacity
Bridwell is a stunning new exclusive use venue in Devon, offering a perfect lo...
Firle Place Weddings
East Sussex | 200 capacity
Firle Place is a stunning private estate and historic house which is available...
About No Corkage Wedding Venues


Not only are no corkage venues usually a cheaper option but they also provide you with more flexibility and helps with personalization. Why not create your own, unique drinks menu, using your imagination to create lasting memories.

You will also find that the venues who don't charge corkage are also less likely to have in-house caterers which gives you more flexibility with your food options and allows you to be creative here too.

We've picked out a few of our favourite no corkage wedding venues for you below:

Looking to get married in the South West? Then it's a real toss up between the fairytale setting of Berkeley Castle in Gloucestershire, next to the Cotswolds sporting a beautiful gun terrace which is perfect for your (no corkage) reception drinks and the magnificent Great Hall to host your banquet. We also love Huntsham Court in Devon which not only has stunning grounds but is the perfect venue if you're looking to drag out the wedding over a long weekend. You can hire the whole venue and bring as much booze with you as you wish.

Around London and the South East, quite a few of the barn wedding venues offer no corkage packages but do take a look at Lillibrook Manor and Barns in Maidenhead which is a short drive from London and boasts beautiful gardens. Smallfield Place in Surrey is a fantastic intimate wedding venue while Nymans in West Sussex and Hylands Estatein Chelmsford are perfect for larger weddings where you wish to supply your own alcohol.

Up North, Silverholme, a gorgeous Grade II listed mansion in Cumbrida and Stunning Ashes Barns in Nottinghamshire make more fantastic no corkage wedding venues.

A special shout out too to Pentre Mawr Country House in North Wales which has 12 bedrooms with a private Jacuzzi in each one! Perfect for relaxing before and after the big day.

Once you've viewed a few different venues and found your favourite, remember you can use WeddingPlanner's secure booking system to manage and pay for your whole venue. This is particularly helpful if you are looking to pay using American Express which many venues do not accept if you book directly. Just ask our team for more information about our new booking system and we will be glad to help.