Homme House
---
Herefordshire
The Basics
Exclusive use
Ceremony license
Licensed bar
Can we bring our own wine
---
Style of venue:
Traditional
What type of venue are you?
Country House, Historic, Outdoor Space
What kind of ceremony can we have?
Indoor civil ceremony, Outdoor civil ceremony, Nearby church
Ceremony capacity:
120
Dining capacity:
140
Catering:
Recommended supplier
Corkage:
None
Do you have a late license?
Alcohol 23:30, Music 23:45
Do you have accommodation?
up to 30 guests
What forms of payment do you accept?
Cheque, Cash, Bank Transfer
Videos
About
Homme House is an elegant, relaxed and welcoming home for an exclusive wedding. With no corkage and no preferred caterer, we offer the freedom to realise your vision for your wedding day, in a private Georgian country house in 5 acres of beautiful gardens and 190 acres of historic parkland.
Homme House is both an elegant Georgian country house and a welcoming family home, surrounded by over 190 acres of historic parkland, woodland and beautiful gardens in rural Herefordshire.

Couples are given exclusive use of the house and ground from the day before until the day after their wedding, and with no in house preferred caterer or corkage fee, the freedom to realise their own vision for the wedding day.

The local parish church is nestled on the edge of the Estate at the end of the parkland drive, while 3 spaces in the house and the beautiful 17th century Summerhouse in the walled garden are licensed for civil ceremonies.

The Dining Room seats up to 90 for a wedding breakfast, while for celebrations of up to 140 a marquee connects directly to the Panelled Room.

Homme has a beautiful spacious Bridal Suite overlooking the gardens and parkland beyond. The Estate sleeps up to 30 guests but with no obligation to use the accommodation.
Find Us
Reviews

10
Leave feedback

Anna Rolfe
Well… where do we start. WOW. Just WOW! We were married at Homme at Easter this year, and I can honestly say that we couldn't have had a better day. Although we initially fell in love with the stunning venue and its surroundings, our day was so special largely due to the amazing work that Charlie and Sarah at Homme did – not only on the day, but in the months (and years!) before. From our first visit, to the big day, they literally made us feel at 'Homme' (excuse the pun!).
We were desperate to find a venue that would enable us to have the bespoke, personal wedding that we'd dreamed of, and they helped in every way possible to make that a reality. From Charlie's amazing spreadsheets (which made my now-husband very happy!), to advice about every little detail (most of which we hadn't even considered…), there wasn't a job too big, or a question too many. Their communication with us and our suppliers was second to none. Their incredible support helped make our planning time so much more enjoyable and stress-free.

On the day before the wedding, the team were on hand to help with every query and resolve all issues, and they went above and beyond to help ensure our preparation work finished on time so that we could enjoy the rest of the day with our loved ones. Poor Charlie even spent time learning our entrance timings to our music – to the second! Their eye for detail is really what helped make our wedding 'ours'. On the day, Charlie and Sarah helped everything run so smoothly; if there were any teething problems, neither us nor any of our wedding party were aware!

It was perfect, Homme was perfect, and the team were just outstanding. All our guests raved about the venue, about the team, and about the day. So if you're thinking of going with Homme as your venue, DO IT! We can't recommend it highly enough. We're SO glad that we chose Charlie and Sarah's beautiful home to have as our venue – our only wish is that we could go back and do it all again!

To all at Homme – we can't thank you enough. We will definitely be back!

Rachel O'Leary
We got married at Homme House in March, and could not have chosen a more incredible venue. Charlie and Sarah such warm, accomodating and welcoming people and from our first viewing we felt at home.
Everything from the initial enquiry and first visit to the big day itself was amazing. Valuable guidance and advice was given to help us with our planning, and every single one of our questions was met with a gracious and helpful response. Each pre-visit just made us more and more confident that we couldn't have found anywhere better.
We spent two nights at Homme and it is such a remarkable place to gather with friends and family.
On the big day itself, Charlie and Sarah were on hand and so kind with offers to help with everything from little details to big disasters (luckily we didn't really have to face that!).
One of the best things about Homme is that Charlie and Sarah have perfected the background work involved in hosting a wedding there, but each wedding feels completely unique to the bride and groom and not like a repeat of each wedding before and the ones to come. Thank you both so much, you are amazing!

Roberta Holden
The absolute BEST wedding venue. There is nowhere else like it. The stunning drive up to the house, the church within the grounds, the house itself, the beautiful accommodation on site (with the house and the coach house perfect for divorced parents), the great suppliers who know the venue and Sarah and Charlie who are just perfect. From the moment we visited the house it was unquestionably the right venue. Being able to arrive Thursday afternoon meant we had time to really settle in, enjoy the build-up and have a big impact on the look and feel of our wedding day. My mum, my sis and I were able to do all the flower arranging! Charlie and Sarah were so welcoming, made us feel so special and at home every time we visited, were so fabulously organised and helped us so much. They also buzzed about on the lead up and on the day itself, in the background, quietly but I am sure keeping so much pressure and stress away from us.

Becky Griffiths
We recently got married at Homme House (March 2018) having fallen in love with the stunning property the year prior when we started looking for venues for our special day.

From the relaxing drive through the estate to our first warmly greeted steps into the house we knew our search was over. The house and grounds are full of character, charm and warmth but what we hadn't banked on was the unconditional support and guidance of Charlie and Sarah who helped us along our wedding planning journey from start to finish. Any queries were answered promptly (so rare in wedding planning we have found!) and every "challenge" we threw at them was met with enthusiastic solutions. When we said we wanted to film a music video, have an Elton John tribute artist, singing waiters, a photobooth and fire bowls at our wedding...not a problem! We didn't want an "out of the box" wedding and Homme house provided us with a blank canvas to draw our plans together on, but also gave us a stunning back drop for our celebrations. The best of both worlds!

Charlie provided us with a wedding planning booklet, full of recommended suppliers and hints and tips on how to pull it all together. We found this guide priceless and used 5 recommended suppliers and it prompted us to think about little details that otherwise might have been overlooked, but that made such a personal difference to our day. We didn't feel pressured or stressed at all during the planning phase and knew that Charlie or Sarah were at the end of the phone if we needed them. On the day, although we didn't see much of them, Charlie and Sarah were tirelessly making sure everything went to plan, even offering to blow up inflatable guitars for the evening reception!

We had a perfect day and Homme House will forever have a special place in our hearts. Thank you Charlie & Sarah and good luck to all future Brides and Grooms (although you won't need it, in these safe hands!!)

Clare Wilson
Dean and I married here last weekend... and have spent the last week wishing we could go back and do it all again. I am pretty certain that everyone believes their own wedding is the best one ever, and that is the way it should be. However, if you want a cast iron guarantee that it will be then you absolutely must book your wedding at Homme House. The whole place is steeped in history and is stunning. Charlie and Sarah are completely amazing at what they do and are so incredibly helpful as well as making you feel like the place is your own for a weekend. A far, far cry from some other places that are like wedding factories. We feel privileged to have been able to be part of Homme House's history. I can't thank Charlie and Sarah enough.

Lisa Wiggin
My husband and I got married at Homme House last week, with the ceremony at the beautiful Summerhouse. We had amazing day and all our guests thought the venue was absolutely stunning. Charlie and Sarah really made the day perfect for us by running everything smoothly behind the scenes and organising everything including our vendors and helping with our disabled guests, so all we had to do was relax and enjoy the day. As well as on the day, they were great with all the preparations and the run up to the big day, right from our first visit. The beautiful grounds were what sold Homme House to us but the house itself is the ideal place for a wedding – we had 100 guests and there was room enough for everyone comfortably, and the panelled room is a great space for dancing the night away. Absolutely recommend Homme House to anyone looking for their perfect wedding venue.

Katie Bayliss
We got married here in September 2018. Homme House is an absolutely amazing venue, in most part due to the hard work of Charlie and Sarah. They go above and beyond to help your day go to plan. Could not recommend the venue highly enough.


Mishka Hames
I don't know where to start. Charlie and Sarah were amazing from start to finish, they were always happy to help, even with little things like the buttonholes, and popping our bouquets into vases.

They welcomed us and our guests in to their home to make our own for the weekend of our wedding. We will forever be grateful for their amazing service and venue.

We would whole heartedly recommend

Kerri Morris
So we finally got married here on the 14th July and could not have got married anywhere else! It was perfect, down to every detail! We fell in love with the place, which was referred to us by word of mouth, when we viewed several venues and we couldn't get Homme House out of our heads!
Right from booking the date (18months prior) Charlie and Sarah have been amazing! Every single little silly question i'd wake up with at 4am would get a sensible answer and they knew how to calm nerves! I know how much of a pain I must have been but they didn't seem to be bothered!
They have so much insider knowledge and all recommendations we went with (caterers, photographer etc) were out of this world!
The day went without a hitch and I cannot thank them enough for this! A lot of our guests were from Hereford but surprising no one had heard of Homme House- it seems to be a hidden gem and everybody was Amazed by the perfect venue! We got married at the summer house and it was what we'd dreamed about since booking!
We also had a few pictures taken by Sarah and Charlie which were given to us on leaving on the Sunday morning which meant the world- as professional photos take a few weeks I have a few lovely ones they've taken to keep looking at before we get our professional ones through!

We will definitely be looking out for the Homme House events in the future and hope to return at somepoint in the near future!

Thankyou so much to all of the family at Homme House! We are forever grateful for our perfect wedding day!

Derry Knox
from start to finish, Sarah and Charlie were fantastic, the venue sells itself it's simply beautiful. the day went flawlessly due to Charlie's meticulous planning and we loved every single second of the day.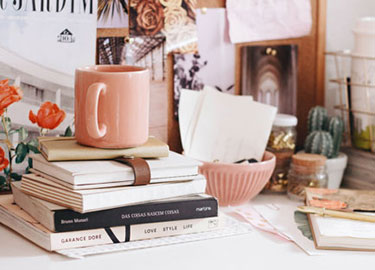 Your free account will also enable you to:

Easily manage and securely book your suppliers

Stay on top of wedding planning with our intuitive checklist

Keep an eye on spend with our budget tracker

Create and track your wedding guestlist

Plan your wedding on the go with our mobile app, downloadable via the App Store or Google Play
Thanks for your enquiry! You'll hear back shortly.
Couples interested in Homme House also sent enquiries to the suppliers below too. You can simply send the same enquiry to them in one click.
Birtsmorton Court LTD
10

Hidden in the heart of the Worcestershire countryside and set against...
Malvern College
10

Malvern College in Worcestershire provides the perfect setting for you...
Elmore Court
10

Situated in the heart of Gloucestershire's countryside with views over...
Birtsmorton Court LTD
10

Hidden in the heart of the Worcestershire countryside and set against...
Malvern College
10

Malvern College in Worcestershire provides the perfect setting for you...
Elmore Court
10

Situated in the heart of Gloucestershire's countryside with views over...
Are you sure?
If you don't ask, you'll never know...
Continue to chat
Leave
Is this supplier not for you?
Explore other suppliers.
Sign up to our free planning tools today to save suppliers