Birtsmorton Court LTD
---
Worcestershire
The Basics
Exclusive use
Ceremony license
Licensed bar
Can we bring our own wine
Are pets allowed
---
Style of venue:
Traditional, Formal
What type of venue are you?
Country House
What kind of ceremony can we have?
Indoor civil ceremony, Outdoor civil ceremony, Nearby church
Ceremony capacity:
200
Dining capacity:
270
Catering:
Recommended supplier
Corkage:
Price on application
Do you have a late license?
Yes - 12.30am bar, 1.00am venue
Do you have accommodation?
20 guests
What forms of payment do you accept?
Cheque, Cash, Credit Card, Bank Transfer, PayPal
About
Hidden in the heart of the Worcestershire countryside and set against the rolling Malvern Hills lies Birtsmorton Court, the most picturesque wedding venue in the West Midlands. With its enchanting gardens and historic 12th century moated manor house, this venue is not to missed.
Birtsmorton Court boasts three unique civil ceremony spaces holding up to 200 guests. If you have always hoped for a church ceremony, there is also a beautiful parish church set within their generous grounds. Spend your drinks reception in all the beauty Birtsmorton Court has to offer, on the picture-perfect Terrace, a veranda overlooking the extensive moat or in the exquisite White Garden with breathtaking views stretching all the way to the Malvern Hills. Birtsmorton Court's elegant marquee is the perfect space for you and your guests to enjoy a delicious meal from one of their two catering partners. Complete with ivory linings and a Cotswold stone floor, the marquee is a perfect blank canvas for you to imprint your personality.
Following the wedding breakfast, watch as the marquee linings drop to reveal Birtsmorton Court's evening room. This converted barn is adorned with fairy lights, a contemporary dance floor, and exposed brick wall. It's a venue that just keeps on giving! Planning your big day at Birtsmorton Court could not be easier, with your own dedicated Wedding Co-Ordinator on hand to offer help and support at every step. You won't find any packages at Birtsmorton Court, instead, the team will work closely with you ensuring your wedding is as unique as the two of you.
Find Us
Reviews

8
Leave feedback

Abby & Dan
We had our wedding here in October and it was the most perfect day. When we come to view Birtsmorton for the first time we realised it was everything we could have wanted in a venue, a church right on site and beautiful views/grounds right from the drinks reception on the terrace/white garden right through to the evening entertainment in the marquee/barn. All the staff at Birtsmorton/dine with style were very professional and ensured our day went smoothly. We want to give a special thank you to Kelly, she was absolutely brilliant and she always there when I needed to ask a silly little question or just to put my mind at ease, I would recommend them to anyone looking to get married, we couldn't have asked for anything better

Alex & Jo
We were both very happy with the service and venue. All of the staff were brilliant both during and before the event, very friendly and always happy to help. Sophie was fantastic helping to set up and ensured things ran smoothly on the day which meant we could really enjoy ourselves. We wouldn't change a thing you have a brilliant venue with lovely staff

Laura & Charlie
t's impossible not to fall in love with the beautiful surroundings of Birtsmorton Court, and our guests had so many compliments of the day and the venue. Dawn was helpful in every step of the planning and allowed me to ask any question or concern, and arranged meetings convenient to me. She fulfilled all of my expectations and the day was just as I had pictured it. It is amazing to be able to turn up on your wedding day and not have to think about any admin or organisation, just relax and enjoy every minute. When we arrived to the venue we started our drinks reception in the dreamy moated area of the court with Capriccio Quartet adding even more romance to the atmosphere. We were fortunate enough with the weather to then move to the gardens with croquet on the lawn, and convened in the white garden, which was my favourite place – surrounded by white roses and greenery. The hidden evening area with dance floor on the other side of the marquee curtains was revealed after the cutting of the cakes. Allowing our band to set up without being seen and meant no tables or chairs needed to be moved – it was all ready to continue the party in to the evening. The bar was well stocked and we were grateful that we were able to extend our evening to 1am with our guests filling the dance floor until the last minute. The onsite accommodation was ideal for our family with children. Dawn and all her staff at Birtsmorton Court were extremely helpful on the day and met all of our needs. Thank you to all involved. We would highly recommend this venue and really hope we get invited back as guests sometime soon!

Charlotte & Chris
We married in the church at Birtsmorton on 14th September. We cannot thank the team at Birtsmorton Court enough for helping create the most magical day. Sophie first showed us around the venue and we were instantly blown away. It has absolutely everything, all in one place, and really is everything we wanted and more. Kelly became our wedding coordinator and she is absolutely amazing. Nothing is too much trouble, she must see hundreds of weddings but somehow makes you feel like yours is the most important. Both Kelly and Sophie have a constant smile on their faces and they really are a credit to this beautiful venue. We wouldn't change a thing and we are forever grateful to the Birtsmorton and Dine With Style team. Thank you so much!

Kize & Matthew
What can I say about this venue? ITS AMAZING! We can't find a bad thing to say about Birtsmorton Court. For us, our first visit was a long shot. It was totally out of the way for our guests but we felt an urge to have a look. And we are so glad we did. Nowhere else came up to the WOW factor of this venue. So many of our guests commented on what a fantastic find and how beautiful they thought it was. Kelly has put up with our endless emails with grace and ran herself ragged on the day but never ever complained. And we can't thank Evening Kelly enough either. She endured a stressful moment for us with the upmost professionalism. Never have any doubts about booking this venue- you will not regret it. We love you guys

Mr & Mrs Hammond
verything about our wedding at Birtsmorton Court was absolutely perfect. We honestly couldn't have asked or imagined for anything better. Sophie was the absolute professional from the moment we booked our first visit to the day of our wedding. She was a constant reassurance, calming influence & we just felt that she always had everything under complete control. The day itself was magical. We've lost count of the number of guests who've told us that it was the best wedding they've been to, and how stunning the venue was. It really is like something from a film set & anyone getting married here will have the best day of their lives. We are so so grateful to Sophie & the rest of the team & feel so lucky to have found our perfect venue.

Alex & Matt
We had an incredible day on 23/6/18, that surpassed our expectations. From the minute we saw Birtsmorton online we knew it was a very special venue and that was only confirmed when we went to visit. Whilst Dawn wasn't there when we booked it 2 years ago, she became our coordinator and was great from the beginning. No question was too much and she took our thoughts and ideas on to the full. It meant that in the weeks leading up to the event, we were strangely relaxed and had ourselves doubting this - but the reality was that everything was being taken care of. The day itself can only be described as our dreams come true. It ran so smoothly from one section to another, form church to drinks, to food and to partying the night away - it was magical (and beautifully captured by Gemma Williams photography, who I couldn't recommend enough). Even the day after with the owners themselves was really special, having them personally make you breakfast was a touching bonus and it was lovely to meet them

Amy
We got married on Saturday at Birtsmorton Court and quite confidently can say that it was the best day of our lives. From the moment we booked our wedding (2 years ago) until now, Sophie has made us feel at ease - nothing was ever too much hassle. She always went that extra mile to make sure that the day ran as smoothly as possible - even when it started raining and we were having our ceremony outside! Sophie ensured that we were able to have the ceremony we wanted and provided everyone with umbrellas - just in case! We honestly couldn't have wished for anything more from our experience and we will be forever grateful for Sophie's kindness and help throughout the process. The venue itself is out of this world and I felt as though I was part of a fairytale throughout the whole day. Each part of the venue offers something special and unique, which was the main reason for us booking Birtsmorton Court. Our photographer, who has photographed venues all over the world, expressed how amazing the venue was, stating that it was one of his favourites - the gardens have a magical, secret garden feel, which stunned our guests. Many commented stating that you could be in Italy or the South of France and I could not agree more. I would 100% recommend Birtsmorton Court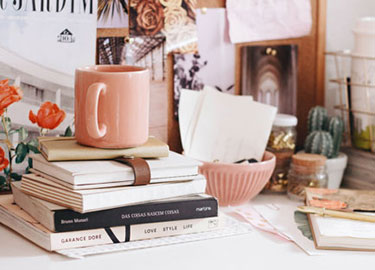 Your free account will also enable you to:

Easily manage and securely book your suppliers

Stay on top of wedding planning with our intuitive checklist

Keep an eye on spend with our budget tracker

Create and track your wedding guestlist

Plan your wedding on the go with our mobile app, downloadable via the App Store or Google Play
Thanks for your enquiry! You'll hear back shortly.
Couples interested in Birtsmorton Court LTD also sent enquiries to the suppliers below too. You can simply send the same enquiry to them in one click.
Homme House
8

Homme House is an elegant, relaxed and welcoming home for an exclusive...
Ellenborough Park
8

With its beautiful Cotswold stone exterior, manicured grounds and stun...
Elmore Court
8

Situated in the heart of Gloucestershire's countryside with views over...
Homme House
8

Homme House is an elegant, relaxed and welcoming home for an exclusive...
Ellenborough Park
8

With its beautiful Cotswold stone exterior, manicured grounds and stun...
Elmore Court
8

Situated in the heart of Gloucestershire's countryside with views over...
Are you sure?
If you don't ask, you'll never know...
Continue to chat
Leave
Is this supplier not for you?
Explore other suppliers.
Sign up to our free planning tools today to save suppliers