Ramster Hall
---
Surrey
The Basics
Exclusive use
Ceremony license
Licensed bar
Can we bring our own wine
Are pets allowed
---
Style of venue:
Traditional, Rustic, Casual, Formal
What type of venue are you?
Country House, Historic, Barn
What kind of ceremony can we have?
Indoor civil ceremony, Nearby church
Ceremony capacity:
160
Dining capacity:
160
Catering:
Recommended supplier
Corkage:
None
Do you have a late license?
Until 12am
Is accommodation included?
N/A
What forms of payment do you accept?
Cheque, Bank Transfer
About
Ramster Hall lies in the Surrey Hills between Chiddingfold and Haslemere. It is a much loved family home, surrounded by parkland and over 25 acres of stunning gardens. It can be hired either for your civil ceremony or for the reception after a church wedding.
Once you arrive at Ramster Hall the magnificence of the approach down the drive will impress guests. With exclusive use of the halls and courtyard which are yours for the day, you can have the ceremony here or at one of our local churches and your guests can enjoy the stunning surrounds for the duration of the celebrations.

The beautiful and welcoming Great Drawing Room with its grand piano and huge fireplace can be arranged for any size of wedding up to 160 guests. This is where our civil ceremonies are hosted, and/or reception/evening drinks if the weather isn't suitable for these in the courtyard.

The Long Hall is a magnificent and impressive room, it is over 100ft long with a beamed ceiling, wood panelling and huge fireplace. Here we host the wedding breakfasts & evening party.

Our private courtyard garden makes Ramster Hall an ideal summer wedding venue which remains for your exclusive use all day. An ideal location for reception drinks and canapes.

20% OFF VENUE HIRE PRICES AND 20% OFF JACARANDA'S MARKET MENU JANUARY - MARCH 2020.
Find Us
Reviews

18
Leave feedback

Milly
Ramster Hall is an idyllic venue and we had our dream wedding there. What makes it so special is first and foremost it's a home and therefore it's not purpose built for only weddings. It's such a classy but relaxed and quirky venue, it's offers something different to just another stately home. The gardens and courtyard are stunning and we had such lovely photos taken there.
Rosie and her Ramster office staff are just fantastic and always quick to respond to queries and are flexible on your requests for your big day. Jacaranda catering are incredible, the food is delicious and their service is second to none. They were also a pleasure to work with. Jacaranda assign you an events manager who help you choose your menu as well as being there on the day to ensure everything runs smoothly.
I really can't recommend Ramster Hall enough!

Maria
Fabulous venue - we got married here in June 2017 and our guests are saying it's the best wedding they have ever been to, much due to the Hall and its lovely courtyard. We had wonderful weather and enjoyed reception drinks out in the courtyard but then guests continued to use it in the evening. Inside, the reception room has fairly lights all over the ceiling which adds to the atmosphere.
Their caterers Jacaranda, although pricey, serve excellent food which again our guests raved about, from canapes, to the wedding breakfast, to the evening buffet.

Margaret
This was a beautiful place for a wedding. The staff were very attentive, food excellent and the whole event was run so smoothly, I was very impressed...

Paulas
My Son had his wedding at this venue and it was amazing- the Staff were really helpful and I would recommend it

Sarah
We attended a wedding here on Saturday and were absolutely blown away by the place. Beautiful gardens and surroundings and the building itself is stunning. It was a perfect venue. Would like to go back to explore the gardens when I'm not wearing a frock and satin shoes!

Murray
Ramster Hall in Chiddingfold is a stunning venue and as a photographer I absolutely love working there. Each season of the year brings with it beautiful colours and the manicured gardens make the perfect backdrop for photos. The Long Hall features wonderful original beams and decorated with hundreds of tea lights that make for a warm and cosy feel whilst the versatile Drawing Room is ideal for the ceremony and reception. A perfect country wedding venue that has it all in my opinion.

Mark Walker
We were lucky enough to hold our wedding reception at Ramster Hall on New Year's Eve. From the moment we walked through the door on our first visit we knew it was the perfect venue for us.
The building is stunning, and having the use of the two main rooms gives so much flexibility.
Every single person we interacted with, from Rosie (the owner) through to Minty and the rest of the Jacaranda team was beyond exceptional. They were all so, so kind, helpful, enthusiastic and helped us to get through all our planning. No request was to small / large / inconvenient / ridiculous.
We had complete confidence in the team and that confidence was not let down once.
The day itself was a bit of a whirlwind, but again I cannot praise the Ramster Hall / Jacaranda team. The venue looked incredible, with all the tables laid out beautifully.
All the wait staff were amazing; friendly and professional and attentive.
We had countless compliments on both the venue and the staff.

All in all my wife and I feel incredibly lucky to have been able to hold our wedding in Ramster Hall. It really was the perfect venue.

Kate
Totally individual wedding venue. Relaxed & friendly with amazing atmosphere. Can highly recommend.

Abigail Gawthrop
I just got married at Ramster Hall on April 7th 2017. Ramsters rooms are so full of Character and absolutely stunning. The gardens made our wedding photos beautiful, and everybody helped out on the day. Thank you everybody at Ramster!

Valerie
This was an incredible venue. It looked beautiful and the staff and your suppliers did the best job ever. JJ at Jacaranda - thank you for all that you did to make the day so special. You are so much more than a catering firm; you were our own personal wedding planner. Doug and Liz at Stressfree Hire - wow! You understood our concept and made it come true. Rollercoaster - fantastic music! We danced the night away and the extra ceilidh numbers were such fun! Ramster rocks!

Claire Totman
We got married here last Saturday 5th November and just wow. If you're looking for a beautiful and cosy venue with lots of character and stunning grounds then this is the place! It's incredible. They're caterers Jacaranda are also incredible. You won't find better food! Everyone was blown away by both the venue and food. A huge thank you to Rosie at Ramster Hall and Minty at Jacaranda. We want to do it all again! Xx

Hannah Raw-Harrison
My husband and I got married at Ramster in October and fell in love with the place. It is a beautiful venue all year round with splendid ambience and lovely gardens. Rosie and the team were very organised and helped us make the day very special. Jacaranda were also fantastic organisers and we can't thank them enough. Definitely the best wedding venue in Surrey!

Olivia
A Beautiful venue for our wedding reception last Friday. Rosie and the rest of the team were so accommodating to our needs and so organised in the lead up to the big day. Every single one of our guests (especially those who had flown from Australia) were blown away by such an incredible location. Thank you again, for making Friday the best day of my life!!

Jonathan
This is a truly an adorable venue in every sense, the staff are very nice and accommodating , lovely experience all round...Keep up the superb work... Look forward to working with you soon.... Award winning, modern and unique, wedding and events toastmaster, consultant, Auctioneer, Compere, coordinator and mc...... Jonathan Waterman

Laura
Beautiful home, garden and venue. Amazing service and Rosie is the best!

James
Beautiful venue, amazingly helpful staff, delicious food! Not sure why you'd want to go anywhere else. Thank you for making our day all we wanted it to be...

Nic
Amazing venue. Staff were so lovely in Making our wedding day so special. Had our reception at Ramster Hall June 15. Very special place.

Esther
This is the most gorgeous venue. I got married there 2002 & it was totally perfect and still is!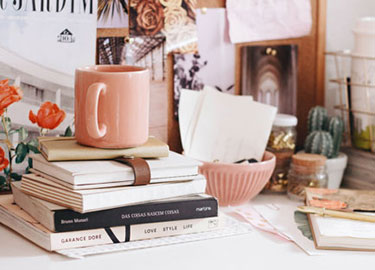 Your free account will also enable you to:

Easily manage and securely book your suppliers

Stay on top of wedding planning with our intuitive checklist

Keep an eye on spend with our budget tracker

Create and track your wedding guestlist

Plan your wedding on the go with our mobile app, downloadable via the App Store or Google Play
Thanks for your enquiry! You'll hear back shortly.
Couples interested in Ramster Hall also sent enquiries to the suppliers below too. You can simply send the same enquiry to them in one click.
Cain Manor
18

This exclusive use barn wedding venue features spectacular country hou...
Cowdray House
18

Cowdray House is an outstanding venue available for exclusive-use hire...
Gorse Hill
18

Gorse Hill is a beautiful Edwardian mansion set amongst 17 acres of pi...
Cain Manor
18

This exclusive use barn wedding venue features spectacular country hou...
Cowdray House
18

Cowdray House is an outstanding venue available for exclusive-use hire...
Gorse Hill
18

Gorse Hill is a beautiful Edwardian mansion set amongst 17 acres of pi...
Are you sure?
If you don't ask, you'll never know...
Continue to chat
Leave
Is this supplier not for you?
Explore other suppliers.
Sign up to our free planning tools today to save suppliers