Ash Barton Estate
---
Devon
The Basics
Exclusive use
Ceremony license
Licensed bar
Can we bring our own wine
Is accommodation included
Are pets allowed
---
Style of venue:
Modern, Traditional, Rustic, Eco, Festival, Casual, Glamorous, Formal
What type of venue are you?
Country House, Historic, Alternative, Barn, Farm, Outdoor Space
What kind of ceremony can we have?
Indoor civil ceremony, Outdoor civil ceremony, Chapel
Ceremony capacity:
200
Dining capacity:
200
Catering:
Flexible
Corkage:
No Corkage
Do you have a late license?
No curfew
Do you have accommodation?
Rooms for up to 45
What forms of payment do you accept?
Bank Transfer
About
Your wedding day should be one of the most memorable days of your life. Most importantly, it should be exactly what you want, whether that's a small, intimate wedding with just a few friends, or an all-singing, all-dancing weekend-long celebration.
To view our 360 tour of Ash Barton, follow this link: https://my.matterport.com/show/?m=55XGSrLBfHh&sr=-3.09,.43&ss=337.

Ash Barton gives you the opportunity to have the wedding you've always wanted without a 'wedding package' in sight. If you want a cream tea picnic on the lawn or a five-course meal in the barn – you can. You can get married in the house, in the courtyard, in the old chapel or in the big barn. Or under the oak tree overlooking the lake and surrounded by wildflowers. Wherever takes your fancy. And you can follow that up with a sit down reception, a full on party or a sing-song round the fire pit and a hog roast. It's up you.
Find Us
Reviews

39
Leave feedback

Jess
Where do we start!!!! I knew the moment I drove up to the house that it was the place I would get married! It really is the most beautiful setting and if you have the weather on your side it completes a perfect weekend!
Simon was so supportive during the wedding planning process, on our first meeting he took our two children to feed the chickens! He was very welcoming and made us feel at home. And Pete if you are thinking of booking Pete then it is a must he was incredible..... without his help it wouldn't have turned out the way that it did!
Our family and friends were in complete awe of the whole place and loved the weekend, as did we...... we have already been talking about celebrating my 30th birthday at the house ( that's how much we all miss it already)!
Thank you again for a weekend we will never forget!

Sarah Reilly
Words cannot explain how amazing this place is. Our wedding is over but Ash Barton will forever remain in our hearts. From start to finish the time we spent there was fabulous. One of my favourite memories is sitting outside with all the adults drinking watching the children all dressed up in suits and fancy dresses hill rolling getting grass stains over there clothes. Not one of the kids were sat bored at a stuffy wedding they were having a blast and there goes all the adults we're chilled and happy with a glass in there hand. If anyone is thinking of holding their wedding here do it you will not regret it. Pete and Simon are amazing and nothing is too much trouble, responding to email after email from me before hand. Everyone who attended loved the place and we are all trying to think up an occasion when we can all come back.

Ed
What a place. We had a team of helpers to make such a beautiful venue even more magical. Everything that could have gone right did. It is a definite thumbs up from my wife and I as well as all our guests. We got 200 guests in and it still felt roomy.
If anyone is in doubt about this place dont be, when you get there ur dreams come true. The games area was key for all our smaller guests as well as our bigger guests.
The house was amazing as so was Pete.
Thanks again Ashbarton.... till next time.

Claire
Where to start! We had the most amazing wedding and holiday at the Ash Barton Estate. The house and the grounds are just so beautiful, and relaxing. Our guests were all in awe of the place. No-one wanted to leave! Just some of the words used to describe Ash Barton by our friends and family: amazing, magical, beautiful, wonderful, quirky, perfect...
Everyone was so friendly and supportive, Pete was amazing with all the organisation and behind the scenes support and the week wouldn't have been the same without him.
The games room and swimming pool made the whole week great fun (for the kids and adults!).
It was a week we will never forget, and we very much look forward to further holidays there. Thank you so much! Xx

Jo
Fabulous place, could not have been a better setting for our daughter's wedding. The whole place is incredible, peaceful setting, beautiful house and grounds - amazing kitchen! The care taker is also a top bloke. Wonderful.

Holly
Ash Barton is incredible, it has it's own magic that can't be explained until you stay and enjoy it! Thank you to Simon & family for allowing it to be enjoyed by so many and to Pete for being the soul of it.

Paul
It is hard to put into words everything that we would like to say about Ash Barton. Like others, there was NO doubt that this was THE venue for our wedding in April. We didn't feel like "punters", but more like old/new friends - spending time in a most magical and beautiful hangout with our favourite people. We LOVE Ash Barton. It is BEAUTIFUL and the perfect place for all manner of occasions. Our wedding became a three day party and it was more than we could have ever dreamed of. As promised by Pete and Simon (although it can't ALWAYS be guaranteed), the weather on the 4th was phenomenal... dark, moody skies broke to reveal bright and glorious sunshine - a couple of guests even got sunburnt.
The house is gorgeous... relaxed enough to be - relaxed! But grand enough to give a sense of decadence and occasion. The grounds are stunning... something to suit everyone - even our beekeeper father!! The ushers and bridesmaids loved the pool and the kitchen became a buzzing hive of activity (pardon the delayed and tenuous pun).
If you are thinking about it, think no longer... DEFINITELY book.

Kate
Words cannot really explain how much we love Ash Barton and how it was the perfect venue for our wedding! From the first viewing to the final drive down the lane Simon and Pete were so supportive and welcoming! We had the most incredible 4 days there, setting up for our wedding with so much help from family and friends, the actual wedding day and then the day after finishing off the left over booze!!!! Our friends staying at the house couldn't believe the place, they all enjoyed the house, pool, games and most importantly we all enjoyed being there together! No one wanted to leave! We all miss it and want to go back! Thank you for everything and all the fabulous memories made

Tash
Oh! I wish we lived at Ash Barton! We had such an amazing wedding there and are very grateful to Simon and Liam for making our weekend amazing. Everyone loved how beautiful yet relaxed the venue is, and we loved having all our friends and family around us for the whole weekend. The location is stunning. The house is incredible. The chapel is gorgeous. The game room is a very practical space. Wish we could do it all over again!

James
We're still riding on such a high from what was the most spectacular few days of our lives. We got married on 2nd July 2016 and I can't rate the Ash Barton Estate enough as a venue for the most important day of your lives.
There's a calm peace that washes over as soon as you meander your way down the long drive. The natural beauty needs no touching but allows for those personal touches to come alive with true ease. Taking a stroll past the lake and beyond offers breathtaking views and you turn back to see the wonder that is your home for a few days.
Pete was also the most charming and helpful individual you could ever hope for. He cares so much about making your day perfect and looks ever so dashing in his suit too! Please, please, please lean on Pete for his knowledge - it will be soooo worth it.
We got married in the chapel and had a marquee on the lawn in front of the lake. We kept the giant games room for our guests and spent Sunday in the pool. The house feels like home as soon as everyone is gathered around the wonderful kitchen. You can't ask for a better place to put up your nearest and dearest.
Please, reach out to myself or my wife Aoife should you want to ask any questions about what we did, which suppliers we used etc as we'd love to help. Finally, thank you to Simon for being ever so helpful, witty and a pleasure to work with.
Mr & Mrs Dannatt can't wait to return and I know all our guests feel the same way.


Russell
After alot of stress pulling family and friends
from all over the uk & states it was all worth it the families had to to bond and reconect with one another and new friendships able to form on the Monday (some family had not seen one another in 22 years)
Monday was very relaxed with a barbecue in the courtyard , both kids and adults enjoyed the games room and pool ( two of the kids made it into the pool nine times :-) )
We had planned on a outside wedding but the great British weather was not playing on Tuesday morning so we moved it into the hall .
With a hole host of entertainment from a gladiator tower, sumo suits and a bucking brunco disco five piece band ( grumpy old men ) the games hall coped very easily with everything .
The Wednesday was back to being relaxed as the hangovers had arrived lol
We enjoyed the fire pit and let off lanterns to remember those who couldn't be with us .
Pete was excellent can't thank him enough will be uploading a few photos from the big day the chapel was magical

Stacey
So, when you book a wedding venue without actually seeing it in real life you're really taking a leap of faith but we couldn't be happier with our decision. We got married at The Ash Barton Estate at the end of April and we had the best weekend of our lives. The venue is truly phenomenal and for anyone wanting a DIY wedding venue, this really is the perfect venue. Although it's very much a DIY venue, the owner Simon is always on hand to offer recommendations and suggestions which were really helpful. The barn at Ash Barton is like a blank canvas - you can really transform it into whatever your heart desires. Not only is the venue magical, but it is looked after by the wonderful Pete who is one of the most hardworking and genuine people we have ever had the pleasure to come across. Nothing is too much trouble for Pete and he literally worked his socks off during our wedding weekend to ensure that everything was perfect. Words really can't describe how grateful we are for all his help. If you're looking for a beautiful and versatile venue in a gorgeous setting, look no further than Ash Barton. We wish we could do it all over again! Ash Barton will always have a special place in our hearts and we look forward to visiting again soon! The Woodcocks x

Gina
Take us back!! Today we came home from the most magical stay at Ash Barton! We definitely made the right choice of wedding venue - and all of our family and friends agreed!! So many of our guests commenting on how amazing the venue was! It was just perfect to be able to celebrate our wedding with our family and friends and then to be able to share the accommodation with them all and stretch out the celebrations over a few days!! If you're considering booking at Ash Barton, don't hesitate! We will definitely be returning!!! We have serious wedding blues now!! :-( Thank you Ash Barton, love love love it!!!! xx

Charlotte
Choosing Ash Barton as our wedding venue was certainly the best possible decision that we made. It was love at first sight as Simon showed us around and we could instantly picture what an incredible weekend it would be, with the possibility of spending a few days surrounded by our friends and family, and not just have the wedding over in a flash. The reality was far beyond what we had expected, Ash Barton is a truly magical place and all of our guests were wowed by it's beauty. Simon was most helpful and professional. He gave excellent and invaluable advice throughout the planning stages. We also found it incredibly refreshing to be able to plan and do as we liked for our wedding and not have the usual restrictions from the venue. This DIY approach suited us perfectly and contributed to making it the wedding of our dreams.

Alexs
We have so much love for Ash Barton!!! We had our wedding here in January and it was bloody perfect! Rooms for all our wedding party (and a few more!) a wonderful candlelit chapel to get married in, beautiful grounds, a huge barn for our wedding reception, no stupid rules or curfews, a wonderful, wonderful site manager - Pete (and his beautiful little dog) and a wedding that lasted three days!! Nobody wanted to leave!
We booked this before we had even been to visit and it was the best decision we have ever made. A magical place <3

Elanor
This is such a fantastic place to stay - our week was just brilliant, so much to do, and a beautiful setting. the house really does have everything you could want and Pete was always on hand to help (or bring fresh eggs from the chickens!).
Our chapel wedding at the start of the week was initimate and simple, and the grounds make a great backdrop for photos. The highlights for adults and kids alike were the pool and games barn which meant every day was packed with fun even when the weather was less kind to us.
We used 'Guess Who Is coming to Dinner' to cater for part of our stay, including the wedding and a BBQ, and they were simply superb - and the other people we used for the wedding (Evolve photography, Lucy Cheetham who did the cakes, Phoenix entertainments for an afternoon of outdoor games in the grounds, Coastal Zen for a morning of pampering at the house) were all excellent, and taken from the suppliers list for Ash Barton which was so helpful.
It really is a brilliant house, with everything we needed for a comfortable stay. Would heartily recommend a family or friends group stay here!

Julie
Had our wedding here on 7th Nov 2015 and it was perfect! Everyone loved the estate and the facilities. Hated coming home! The kitchen is such a great communal room and I have to say we are really missing Pete and Alfie! If you book Ash Barton, please book Pete for as long as you can. He is a star and is always on hand to help. He looked so smart in his suit, directing the traffic on the morning of the wedding, everyone thought he was a guest at the wedding. Thank you to Simon, Julie, Pete and Alfie. You have made the whole experience memorable!

Borysia
We just had our wedding at The Ash Barton, and we had a superb time! All of our friends and family absolutely loved it! Everything from the rooms, location and views was just perfect! Special thanks to Pete, who made sure our wedding day and all the other days went smoothly. Pete, you are amazing! There was already a talk between all of our friends to come back again for a long weekend.
See you again soon. The Ashburners

Becs
We had our Wedding at Ash Barton in April and we couldn't have asked for more! It was perfect and exactly what we wanted.
It was amazing having all of our close family and friends under one roof and have the relaxed wedding weekend that we had planned. Everyone else loved it too. Pete was fantastic and such a great help.
We'll definitely be back!
Thanks :) The Dixons x

Zafeiris
The Ash Barton is too amazing for words. An unforgettable week spent in the most beautiful of surroundings. This house is amazing, the grounds are breathtaking and with so much to keep you entertained within the endless splendid acreage and awesome facilities. Have been blown away by everything The Ash Barton has to offer and am taking with me memories which I'll never forget. A piece of paradise for any occasion. Seeing is believing! An experience I will always treasure.

Lexie
Stop looking. This is the place. Presumably, if you've made it this far, you're searching for somewhere different. Ash Barton is everything you want for all the reasons you haven't thought of yet.
Last July my husband and I got married in Ash Barton. One of the best decisions we've ever made. We could tell you what you already know, it's beautiful, bla bla bla. I'd like to try and tell you some things you may not have realised yet.

1. AB has no curfew and very few rules. Common sense and decency apply in this wonderful place. You're a mile away from anyone in any direction and you can make as much noise as you like.
2. When your guests arrive, the looks on their faces will be priceless. They'll be as excited as you. Let them explore. They have the grounds, the pool, the barn not to mention the house itself which is the perfect balance of stunning grandeur and homely.
3. You can make a weekend of it, forget 'the big day' make it a festival. Pitch tents, light fires and make the most of it.
4. If you're nearly ready to book, do it. Your dates WILL go. There's a reason why AB is so popular. We dawdled and missed our first two preferred dates. Pete (manager) and Simon & Julie (Owners) know what they're doing. Listen to them and take their advice.
5. If you have your wedding here, you'll be part of a special gang. Those who know, know. So join the gang.

Hannah
A week on from our wedding at Ash Barton and we are still reeling from the amazing time that we had. Our friends and family absolutely loved the place and it allowed us to relax and enjoy the weekend with plenty of time with our friends and family who had travelled to share the weekend with us. We had over 25 kids at the wedding and it was just perfect for them and the parents enjoyed it too! The Ash Barton team and their trusted suppliers gave us a wedding to remember, thank you, Hannah and Andy xx

Loll
We are so so happy we chose Ash Barton for our wedding last week. It was the most beautiful and amazing venue! Getting married outside was such a dream, despite the rain, and Pete is the most incredible and helpful guy! We wish we could do it all again!! This is the perfect venue for a DIY wedding - you can personalise everything. We hope to return in the future for family holidays!

Lou
Just spent a wonderful weekend at ash Barton celebrating my daughter and son-in-law's wedding and it couldn't have been more perfect or beautiful from start to finish, a fabulous family get together enjoyed by all. Thank you very much to Pete who was amazing and such a help!

Sarah
We got married here 31st may 2016! It was the most amazing location for a wedding I can't recommend it enough! Just perfect! Thank you Simon. And special thanks to Pete, you were such a great help! Love Mr and Mrs Green x

Ruth
So many magical memories made here, a homemade wedding spent with family and friends in the most beautiful of settings. Local suppliers on tap who share the love for this place as much as us.
The most hardworking and genuine man in Pete who is invaluable.
Ash Barton you have a place in our hearts

Shelley
Absolutely cracking time at Ash Barton , we had our wedding there with all our family and friends and can not fault it ... would love to do it all again :)
Lovely atmosphere , perfect surroundings and pete was a true star !
Can't wait to return x

Elsa
One of the best weeks of my life. Lovely location, beautiful views, wonderful facilities - perfect for any occasion and perfect for socialising with the huge games barn, heated swimming pool and the cosy fire pit for late night chats (and toasting marshmallows)! Even just after staying at Ash Barton for 5 days, I felt at home and would've loved to have stayed there longer!

Danny
Had such an awesome time at two beautiful peoples wedding here. The place is picturesque to say the least. And the estates caretaker Peter could not do enough to help with EVERYTHING from the preparations to the tidying up. Would highly recommend this place to anybody. Truly memorable. Thanks to THE ASH BARTON ESTATE.

Mr & Mrs Ward-Nixon
What a perfect weekend Ash Barton allowed us to have. We had the most amazing time, surrounded by close friends and family. Ash Barton is a truly unique place with an amazing aura. A special thank you to Pete the manager of the estate whom enabled our wedding to run smoothly. A kind man with great spirit. You couldn't have done anymore. A big thanks and from us.

Mary
Fabulous location for fantastic wedding of my daughter Helen and new husband, Chris, 28th June 2014. Loads of space for big gathering of friends and family. Day was sunny and whole weekend was great fun.
Pete was indispensable.

Marilyn
Beautiful....we joined friends and family for a fabulous wedding weekend. The house, out buildings and surrounding gardens and fields are stunning.

Mark
Just returning to earth after an amazing weekend at Ash Barton. Perfect venue for day and night celebrations. Incredible house and beautiful surroundings. Thanks to Pete and Simon for convincing us and for making it all happen!!

Kathryn
Absolutely stunning venue for our wedding. Pete is absolutely awesome and nothing is to much to ask, he is one in a million! Brilliant weekend.....Recommend Ash Barton to everyone!!!! Pete we will see you very soon!!!

Claire
We got married here in November and had the most amazing weekend ever! It was the perfect setting for us, the house is beautiful and it was fantastic having family staying with us making it a whole weekend of celebrations. We still can't stop talking about it!! Really is an excellent place. Thank you :-)

Ross
A real treasure of a place. Memories made to last a lifetime. Can't wait to revisit in the not too distant future. Ash Barton is simply one of the most amazing venues in the country.

Matt
Incredible venue, beautiful location, warm and accommodating staff. Can't wait to return next year!

Jon
We just got back from a weekend at Ash Barton and it was absolutely stunning. Couldn't have asked for more, we will be back! Thank you!!!

Kcin
I'm not sure I've ever had a better time. Lovely place, lovely location... Really hoping to be able to come back! I think I love Ash Barton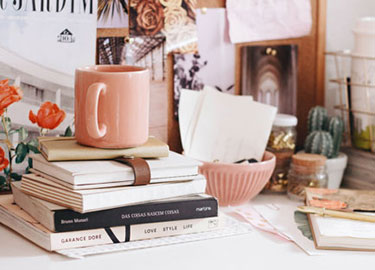 Your free account will also enable you to:

Easily manage and securely book your suppliers

Stay on top of wedding planning with our intuitive checklist

Keep an eye on spend with our budget tracker

Create and track your wedding guestlist

Plan your wedding on the go with our mobile app, downloadable via the App Store or Google Play
Thanks for your enquiry! You'll hear back shortly.
Couples interested in Ash Barton Estate also sent enquiries to the suppliers below too. You can simply send the same enquiry to them in one click.
Saunton Sands Hotel
39

Our luxury coastal location with an award winning view and private acc...
Beaconside Country House
39

Many wedding venues promise 'exclusive use' but here at Be...
The Fox and Hounds Country Hotel
39

The Best Wedding Venue in Devon (voted 3 times winner) with outdoor an...
Saunton Sands Hotel
39

Our luxury coastal location with an award winning view and private acc...
Beaconside Country House
39

Many wedding venues promise 'exclusive use' but here at Be...
The Fox and Hounds Country Hotel
39

The Best Wedding Venue in Devon (voted 3 times winner) with outdoor an...
Are you sure?
If you don't ask, you'll never know...
Continue to chat
Leave
Is this supplier not for you?
Explore other suppliers.
Sign up to our free planning tools today to save suppliers