The Mill Barns
---
Shropshire
The Basics
Exclusive use
Ceremony license
Licensed bar
Can we bring our own wine
---
Style of venue:
Modern, Traditional, Rustic, Eco, Festival, Casual, Glamorous, Formal
What type of venue are you?
Country House, Hotel, Alternative, Barn
What kind of ceremony can we have?
Indoor civil ceremony, Outdoor civil ceremony, Nearby church
Ceremony capacity:
175
Dining capacity:
175
Catering:
In-house
Corkage:
None
Do you have accommodation?
Yes, luxury onsite accommodation for the Bride and Groom and up to 50 wedding guests.
Is accommodation included?
Honeymoon suite only
What forms of payment do you accept?
Cheque, Cash, Credit Card, Bank Transfer, PayPal
About
The Mill Barns is a brand new no-corkage waterfront venue offering couples exclusive-use of three magnificent oak framed wedding barns, luxury onsite accommodation, eight acres of mature landscaped gardens, mesmerizing water features and a unique walkway taking in three stunning outdoor terraces.
Formerly the site of a 17th century water mill on the Shropshire-Worcestershire border, with eight acres of beautiful gardens to enjoy, there are not many venues that offer as picturesque a waterfront setting as the Mill Barns three interconnecting wedding barns.

The Mill Stone Barn is architecturally stunning, and looks as if it's floating on water. It's a visual treat with double the impact as the rustic, oak-framed barns are reflected in the sunlit waters surrounding the venue.

The Mill Wheel Barn, overlooking The Mill Pond, sets a truly unforgettable scene for your wedding ceremony and will be licensed for civil weddings for up to 175 people. Our flexible seating arrangements ensure it'll look just right for smaller, more intimate weddings.

If the sun shines on your big day you can hold your ceremony in the open air on The Mill Pond Terrace overlooking the tranquil waters of The Mill Pond itself.

Get in touch to arrange a visit.
Find Us
Reviews

10
Leave feedback

Mr & Mrs Clement
thank you sarah g for everything you did on our wedding day. Your knowledge, expertise and calming nature were amazing and we genuinely couldn't have done it without you!

Everything looked fab and exactly how I had pictured things - it was all down to you and your amazing team, so thank you!


Mr & Mrs Bowley
The whole of the Mill Barns staff were excellent and really made our wedding day truly magical and special. Everything went so smoothly and all of our guests commented on what an amazing venue it was! We couldn't have asked for a better day and would love to do it all over again. We're so glad we put our trust in the Ensarb Estates team as we booked when it was nothing but a hole in the ground but really trusted your passion and vision for the wedding venue and it certainly paid off! Thank you so much!!!

Charlotte and Ben Keen
To Lauren and everyone at the Mill Barns

Me and Ben just wanted to say a huge thank you for making a wedding day so special!
The amount of compliments we got on the venue, service and also the food was unbelievable.
Nothing was too much trouble for the staff and helped us every step of the way.
To house keeping, bar staff, waiters/waitresses ..absolutely everyone.
Lauren you were amazing and we cannot thank you enough

Mr and Mrs Chester
I couldn't recommend The Mill Barns enough it is absolutely stunning and has the wow factor. Staff are friendly and helpful, Lydia was so lovely and very helpful, we are so grateful! The bridal prep room is amazing. Our wedding day was absolutely perfect! Thank you so much!

Holly and Graeme Boyes
Getting married at The Mill Barns filled us with such joy and excitement, from the moment we first saw laid eyes on our venue to our wedding day. Throughout the whole planning process we were made to feel at ease and the staff ensured our day ran smoothly. Our fabulous wedding planner Lisa was on hand at all times and always ahead of the game when ever we needed something. In the build up to our wedding we've felt we could contact and approach The Mill Barns with the smallest and probably silliest of questions. We honestly can't thank you enough for helping us to have the best day celebrating our marriage. We look back on our wedding with such happiness and memories to cherish forever.

Josephine & Graeme Mitchelmore
Why would you get married anywhere else!? Aggie and the whole team work tirelessly to ensure every single element of your day is just perfect. We can't thank you all enough!

Thomas and Hannah
WOW! What a place! Everyone involved worked to make the day the best of our lives. Aggie was ridiculous! I spent most of the evening telling her to go home but what an outstanding job she did. She kept everything on time and to plan, the service was smooth and the day just ran perfectly. The place looked better than we could have imagined. She was world class, couldn't have asked her for more, the dedication to the whole day was amazing and we couldn't have had our dream day without the hard work Aggie put in. Thank you so much! The venue was presented immaculately, the attention to detail from all the staff was above and beyond what we could have imagined. Thank you so much for everything, we will never ever forget the experience you created for us!

Millie & Andy Bailey
Honestly can't say a bad word about the place, food or our planner! Everyone made us feel so at ease throughout the whole experience. Our wedding planner Laura was amazing. She was so helpful and friendly and dealt with all our queries and questions. The food was beautiful, not one person could fault it and everyone was asking for a second serving. Was the perfect day and we can't thank the team enough!!

Mr and Mrs Smith
We just wanted to say a huge thank you to all the staff. Our Daughter Jennifer got married last Monday 30th December. It was truly a special day and this was due to all the hard work from your excellent staff. From the moment we arrived everyone was superb. The venue was spotless in all areas. Guests complimented the kitchen for wonderful food day and night. Thank you.


Lucy and Ash Funnell
From before we were engaged to the day after the wedding we knew The Mill Barns was the venue we would become husband and wife. Everything that was important to us both was covered by the venue from it being all in one interlinked location, having somewhere to get ready the morning of, accommodation for close family and friends and the fact that if you were unlucky enough to have poor weather (like us!) you didn't have to step outside if you didn't want to and it didn't dampen your day in the slightest. Baring in mind how much glass is used in the stunning architecture I forgot and didn't realise it was even raining!!! We found whoever you dealt with in the events team were always quick to respond and provided information. . The events team were fantastic start to finish. They even ended up taking a few calls from my dad in that last month leading up to the big day and they took it all in their stride. We were extremely fortunate to be paired up with Lydia as our events manager. She embraced all our ideas for the big day and we had a complete faith in her after our first meeting! When it came to the big day itself I had no fear or need to loiter to make sure it was being done right. The wedding day I had always dreamed of became a reality in her hands and I couldn't thank her enough. Everyone at The Mill Barns are all so clearly passionate about their jobs and making peoples dream weddings happen don't question booking…do it. You will not regret it!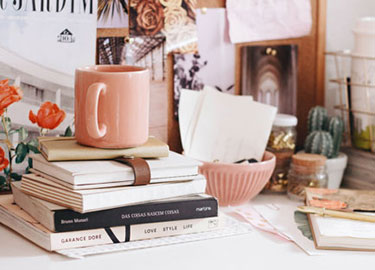 Your free account will also enable you to:

Easily manage and securely book your suppliers

Stay on top of wedding planning with our intuitive checklist

Keep an eye on spend with our budget tracker

Create and track your wedding guestlist

Plan your wedding on the go with our mobile app, downloadable via the App Store or Google Play
Thanks for your enquiry! You'll hear back shortly.
Couples interested in The Mill Barns also sent enquiries to the suppliers below too. You can simply send the same enquiry to them in one click.
Blakelands Country House
10

Set in the heart of the South Staffordshire countryside, providing a u...
Davenport House
10

An enchanting country estate and family residence, Davenport House is...
Park Hall
10

We are the largest licensed civil ceremony venue in Worcestershire wit...
£4,310 - £14,650
per head
Blakelands Country House
10

Set in the heart of the South Staffordshire countryside, providing a u...
Davenport House
10

An enchanting country estate and family residence, Davenport House is...
Park Hall
10

We are the largest licensed civil ceremony venue in Worcestershire wit...
£4,310 - £14,650
per head
Are you sure?
If you don't ask, you'll never know...
Continue to chat
Leave
Is this supplier not for you?
Explore other suppliers.
Sign up to our free planning tools today to save suppliers