Cley Windmill
---
Norfolk
The Basics
Exclusive use
Ceremony license
Licensed bar
Can we bring our own wine
Do you have a late license
Do you have accommodation
---
Style of venue:
Traditional, Rustic, Casual
What type of venue are you?
Alternative, Barn
What kind of ceremony can we have?
Indoor civil ceremony
Ceremony capacity:
24
Dining capacity:
24
Catering:
In-house
Corkage:
Negotiable
What forms of payment do you accept?
Cheque, Cash, Credit Card, Bank Transfer, PayPal, Other
About
Cley Windmill is an iconic landmark on the North Norfolk Coast dating from the 18th century. The Windmill is now a unique guesthouse of great character and charm with splendid views over the reed-beds to the sea.
Welcome to Cley Windmill, a unique and
romantic venue for your wedding day. The Mill is situated in the village of Cleynext-the-Sea, on the North Norfolk coast and is surrounded by reeds, marshes and the River Glaven, flowing out to the sea. Your ceremony will take place in our beautiful round Sitting Room, surrounded by (maximum 20) of your friends and family. Afterwards, enjoy Champagne and canapés in the Dining Room.
Whether you are having your reception at a different venue, or staying to dine with us, now is the time to capture your special day by having your photographs taken in the garden or from the balcony with its panoramic views over the marshes. This spectacular backdrop will make your
memories even more precious.
Find Us
Reviews

5
Leave feedback

Rachel and Rick Wakeman
Cley Windmill is a truly magical place for a wedding. We would highly recommend it to anyone who seeks something different, intimate, homely and unique. The wonderful atmosphere of the windmill is enhanced by everyone involved.

Karen and Ian
We were unbelievably happy with our day yesterday, it was perfect and totally surpassed our expectations.

The Wedding itself was just as we wanted, intimate and friendly, perfect. Refreshments were lovely. Windmill itself FABULOUS. Evening also Fabulous. And thank you so much to Simon the chef for spoiling me on my special day, it was so good of him to humour me and the meal was gorgeous. Your staff are very, very nice.

All in all, aside from the sun not being around, but that was partially my fault, our very special day was one we will always tell tales of and hold fond memories close.

Andy
I felt that I must write to you to let you know what a superb time we had at our daughter's wedding last Saturday.

The whole occasion was handled so well by all those from Cley Windmill. We really appreciated all the small touches and the huge flexibility that everyone provided. The way that everyone picked up on the tone and ambiance and used their instincts to ensure success was of the highest quality and contributed in no small measure to a very special day.

Cley Windmill is not just a wonderful building, the people make it a very special venue.

Max and Tina
Tina and I wanted to thank you and all the staff for our recent wedding and stay at Cley Windmill.

From the time of arriving, up until leaving, you and your staff made us feel totally comfortable and welcome. The location to get married was better than we could have ever imagined, the accommodation was fantastic and the food was absolutely out of this world.

Our wedding day was just perfect and there is nothing we would have changed. Please pass on our thanks to the rest of the staff for making our visit a time we will never forget. We will absolutely be returning.

Ellen and Ian
Ian and I have just come back from our honeymoon and just wanted to take the time to send you a really big thank you for looking after us all so well during our weekend with you earlier this month.

Everyone at the windmill made us feel so welcome and really made our dream wedding a reality. We can't express over email just how happy we were with everything, it was just perfect. The windmill is a perfect location but it is really made special by the people. The food was amazing too, just as we like it!

All of our family and friends had nothing but lovely comments about the weekend. Also, the run up to the weekend was fantastic, you made us feel really comfortable about everything and nothing felt like too much trouble. We felt as though we were in safe hands. If you ever wanted any kind of testimonial for any reason we would be more than happy to send anything through to you (or feel free to use anything in this email!).

We were also really pleased with Rita at passion of flowers, who we only used based on your recommendation, so thank you again.

Brian Egan was our photographer and we have just received the link of the images he took that afternoon and they are wonderful. What was also great about Brian was how comfortable he made everyone feel too. We know he is based in Cley and becasue of that he was happy to charge us for only a couple of hours of his time, something many other photographers were not open to. If you have anyone looking for a similar limited coverage, or anything else, he really is a great recommendation.

Thanks again, and hopefully we'll see you again in the not too distant future.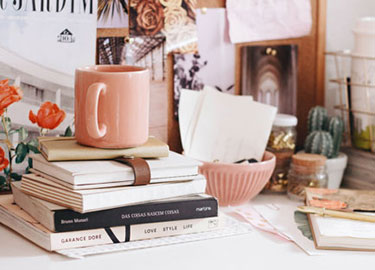 Your free account will also enable you to:

Easily manage and securely book your suppliers

Stay on top of wedding planning with our intuitive checklist

Keep an eye on spend with our budget tracker

Create and track your wedding guestlist

Plan your wedding on the go with our mobile app, downloadable via the App Store or Google Play
Thanks for your enquiry! You'll hear back shortly.
Couples interested in Cley Windmill also sent enquiries to the suppliers below too. You can simply send the same enquiry to them in one click.
Brasted's and Brasted's at Langley...
5

Surrounded by picturesque Norfolk countryside Brasted's and Brasted's...
Applewood Hall
5

Looking for a completely unique wedding venue? Somewhere that embraces...
Ringsfield Hall
5

A large Victorian house in 14.5 magical acres of woodland and meadow,...
Brasted's and Brasted's at Langley...
5

Surrounded by picturesque Norfolk countryside Brasted's and Brasted's...
Applewood Hall
5

Looking for a completely unique wedding venue? Somewhere that embraces...
Ringsfield Hall
5

A large Victorian house in 14.5 magical acres of woodland and meadow,...
Are you sure?
If you don't ask, you'll never know...
Continue to chat
Leave
Is this supplier not for you?
Explore other suppliers.
Sign up to our free planning tools today to save suppliers