Pendrell Hall
---
Staffordshire
The Basics
Exclusive use
Ceremony license
Licensed bar
Can we bring our own wine
---
Style of venue:
Modern, Traditional, Eco, Festival, Casual, Glamorous, Formal
What type of venue are you?
Country House, Hotel, Historic
What kind of ceremony can we have?
Indoor civil ceremony, Outdoor civil ceremony, Nearby church
Ceremony capacity:
170
Dining capacity:
170
Catering:
In-house
Corkage:
None
Do you have accommodation?
Yes, for the Bride & Groom and up to sixty guests
Is accommodation included?
Honeymoon suite only
What forms of payment do you accept?
Cheque, Cash, Credit Card, Bank Transfer, PayPal
About
Late Availability Offer! £500 OFF All Remaining Summer 2020 Dates!
The Special Offer applies to all new bookings taken after 01/11/19 for weddings at Pendrell Hall held before 30/09/20.

We have limited availability across all the Summer months including August 2020 but be quick! This offer ends on 31/03/2020.

Offer applies to new bookings only. It cannot be applied to existing wedding bookings made prior to 01/11/19 or transfers of date.

****************

Built in a bygone era by a wealthy Victorian of impeccable taste, this architecturally stunning country house in Staffordshire has been transformed by an extensive restoration project from a once empty and neglected piece of history into an exquisite and glamorous exclusive use no-corkage venue.

Set in six acres of enchanting gardens on the edge of Codsall Wood in South Staffordshire, Pendrell Hall is licensed for civil weddings and gives you the option of an English garden wedding with a ceremony in our vintage inspired bandstand.

With three stunning Bridal Suites to choose from within the hall itself, the Bride and Groom are spoilt for choice for their wedding night, whilst up to sixty guests can choose to stay overnight in our fabulous Orchard Stables and enjoy all the convenience of onsite bed and breakfast accommodation.
Find Us
Reviews

9
Leave feedback

Jill & Dan
Dear Victoria & The Pendrell Hall Team, We just wanted to say thank you for sharing our wedding day and helping to make it everything we dreamed of. You were fantastic and kept us calm throughout. We had a fantastic day, everyone at Pendrell Hall and Jenkinsons worked so hard and may of our guests commented on the brilliant service. Love Jill & Dan xxx

Sarah & Jordan
To Francesca & everyone at Pendrell. Thank you so much for helping us have one of the best days of our lives. We can treasure the memories forever! Francesca you're such an asset to Pendrell you do an amazing job, so glad we got you to help us. Thank you again, we'll never forget. Love Sarah & Jordan 09.03.16

Stuart & Laura
To Katie and team, Thank you so much for being the most amazing events team and venue ever. You all supported us to create our most special day that was just perfect. We cannot thank you enough for all you did, we cannot fault a thing. We will never forget. Thank you, Stuart & Laura xxx

Stephen & Pauline
My husband and myself attended our Granddaughters wedding although he had only left hospital a few hours before and he was in a lot of pain. We would like Victoria, the events manager to know that we will be eternally grateful for her care and attention to my husbands needs throughout the entire day . Our thanks and gratitude are the least we can give her. I hope she sees this review but just in case she doesnt I will also write to her.

Alex & Alan
Dear Francesca & Team, Thank you for all your care, attention and support you showed to us up to and on the day of our wedding. We had the most fantastic day with memories that we will treasure forever. You did a fantastic job at decorating Pendrell Hall, it looked beautiful, and everything ran so smoothly - we didn't have to worry about a thing! It was all we hoped for and more and for that we cannot thank you enough! Love and best wishes Alex & Alan Weaver xxx

Kate & Nathan
Dear Jane and all the team at Pendrell, Thank you for our amazing wedding day. Every single member of staff was fantastic and we had so many compliments about your attention to detail and excellent customer service. In addition we would also like to thank you for all of the little details which you offered. We were so grateful to you. Thank you again, Love from Kate & Nathan Gould

Mrs A. and Mrs C. Holdaway-Warren.
To Jane & the team, Thank you very much for looking after us on our wedding day. We had an absolutely lovey day. The food was amazing, the venue very romantic and the staff friendly and welcoming. Without you the day would not have been such a success. Everyone had a fabulous day and loved the venue. Lots of Love Mrs A. and Mrs C. Holdaway-Warren.

Liz & Guy
To Francesca & all at Pendrell Hall. We were so impressed by Pendrell Hall and all the staff. Thank you for helping us have the most amazing wedding, it was all perfect and Pendrell was just lovely! Our guests were so impressed by everything and wowed by the venue. Thank you for the best day! Lots of Love Liz & Guy Venables xxx

Tracey & Peter
To Jane and the Pendrell team at Pendrell Hall, Thank you so much for making our wedding day so special. We had a fabulous day and are pretty sure all our guests did too! From the moments we stepped inside Pendrell Hall we knew it was the perfect venue and all your help along the way just added to the experience. Dave - you were so helpful before and after the day itself, especially with a broken down MG! Jon - saving the day by getting Peter to the Church - THANK YOU!!! and Jane - who was superb throughout. Many thanks again, love and best wishes Tracey & Peter Cousins xx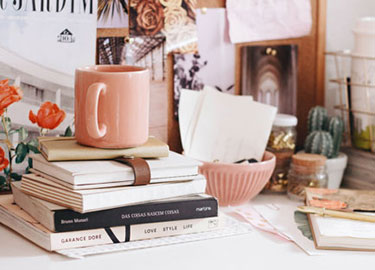 Your free account will also enable you to:

Easily manage and securely book your suppliers

Stay on top of wedding planning with our intuitive checklist

Keep an eye on spend with our budget tracker

Create and track your wedding guestlist

Plan your wedding on the go with our mobile app, downloadable via the App Store or Google Play
Thanks for your enquiry! You'll hear back shortly.
Couples interested in Pendrell Hall also sent enquiries to the suppliers below too. You can simply send the same enquiry to them in one click.
Blakelands Country House
9

Set in the heart of the South Staffordshire countryside, providing a u...
The Mill Barns
9

The Mill Barns is a brand new no-corkage waterfront venue offering cou...
Hagley Hall
9

Let the poetry, romance and beauty of Hagley Hall surround you on your...
Blakelands Country House
9

Set in the heart of the South Staffordshire countryside, providing a u...
The Mill Barns
9

The Mill Barns is a brand new no-corkage waterfront venue offering cou...
Hagley Hall
9

Let the poetry, romance and beauty of Hagley Hall surround you on your...
Are you sure?
If you don't ask, you'll never know...
Continue to chat
Leave
Is this supplier not for you?
Explore other suppliers.
Sign up to our free planning tools today to save suppliers