Gants Mill
---
Somerset
The Basics
Exclusive use
Ceremony license
Licensed bar
Can we bring our own wine
---
Style of venue:
Rustic, Festival
What type of venue are you?
Alternative
What kind of ceremony can we have?
Indoor civil ceremony, Outdoor civil ceremony, Nearby church
Ceremony capacity:
150
Dining capacity:
150
Catering:
Flexible
Corkage:
No Fee
Do you have a late license?
Until 11:30pm
Do you have accommodation?
Yes a Bridal Suite
Is accommodation included?
Honeymoon suite only
What forms of payment do you accept?
Cheque, Cash, Bank Transfer
About
Gants Mill is the perfect romantic venue in your own secluded river valley. You can choose your own caterers and there is no corkage charge.
Gants Mill is the perfect country garden venue, where you can be confident of an enchanting and memorable day. Our aim is for you to have as much freedom and choice as possible. Therefore, while we can recommend excellent caterers and other suppliers, you are free to choose whoever you want. We have a full alcohol and entertainment licence, but you decide what arrangements will best suit your event: corkage is a banned word here!

We are a very different venue. As we have as few restrictions as possible, we hope you can feel this is your own place for the day.

At Gants Mill you get exclusive use of the secluded fifty acre river valley, the idyllic gardens and the stunning Mill itself, which has a history stretching back over 1,000 years. We have a choice of sites for your civil ceremony, including the lovely Gazebo. For your reception we have a traditional furnished marquee, positioned to give your guests views of the flowers and the beautiful grounds.
Find Us
Reviews

17
Leave feedback

Louise and John
Thank you so much for such a perfect day, It couldn't have been any better and we are grateful for all your help.

Heather and Ian
Just a quick note to say thank you from the bottom of our hearts for everything you did to ensure our wedding day was absolutely perfect, and better than we could gave ever dreamed it would be. You always went above and beyond, and we had such confidence in you we were able to completely relax and enjoy our day. We have had endless compliments on our choice of venue and general vibe of the day (the Gants Mill charm). We will always hold your beautiful home and you both dear in our hearts.


Sophie and Neil
We did it! The first wedding of the year at Gants and we had the best day of our whole lives.
At the risk of sounding like every single other bride who has got married at Gants you have made the perfect choice by trusting Greg and Elaine with your big day. Greg has been amazing from start to finish, always on hand to answer questions and advice in the lead up to our day. Then again from the moment we arrived to set up on Friday to the minute we left on Sunday he was making sure everything ran seamlessly, offering solutions to any last minute mishaps and generally making sure my (higher than average) expectations were met. I'm still only just finding out about things Greg sorted out for us which I was oblivious to on the day (coach issues? Thank you Greg!). I was worried that the garden might not be in bloom yet but I was so wrong - Elaine had it all under control and the hours she spends tending the garden paid off - it looked stunning!! Our guests were blown away by the beautiful setting. We were also very lucky that Greg's micro climate worked its magic for us. People actually got sunburnt!!

Anne and John Parents of the Groom
Thank you so much for providing the most stunning backdrop for David and Donna's wedding. Thank you Greg for guiding us through the day, and Elaine for the planning and preparation of your beautiful garden. Everyone had such a wonderful day. We have received so many lovely comments from our families and friends about you both, the fantastic venue, and Maddie's delicious wedding breakfast and her lovely staff! We are at the very pleasing stage of reflecting on a brilliant weekend and looking forward to seeing all the photographs. Than you both so so much!


Gill and Steve Parents of the Bride
Steve and I would like to send you both our most heartfelt thanks for making it (as the song went) 'Such a Perfect Day'. The gardens were magnificent and the master of ceremonies outstanding. Your very hard work in helping make Janey and Jim's wedding will always be remembered by us all. To us it was perfect with lots of fun and laughter shared with lots of lovely people who all said it was one of (if not the) best weddings they'd been to. Once again thank you for everything.


Poppy and Ollie
Just wanted to message you and say a huge thank you for all you did for us on our amazing day. We had the most wonderful time. Also massive thanks to Elaine for the hangover cure her scrambled eggs are the best....EVER!! Hope to see you around Greg, has been an absolute pleasure getting to know you.


Jim and Kelly
What can we say? Thank you so much for opening up your beautiful home and garden for us to get married in! We knew we would love Gants Mill before we even came to see it, but had no idea just how perfect it would be. You guys were wonderful throughout our planning, from all of the questions you answered right through to the set up and run through the day before. Your kind and welcoming presence on the day itself helped us to have a stress free wedding, knowing our guests were so well looked after. We really did have the most perfect day. We just wish we could do it all over again, We look forward to coming back to visit in the future!

Dianne and David Parents of the Bride
Thank you so much for the lovely wedding day yesterday of our beloved daughter Pascalle and our new son in-law Liam. We all had a truly wonderful day, heightened by your hospitality and beautiful setting. The atmosphere you create is so relaxing, making your guests feel extremely comfortable in an absolutely gorgeous venue. Very much appreciated to enhance all our memories.

Michael and Tori
Just a little note to say thanks a million for everything you did to make our wedding day so special. The gardens were outstanding, I loved the evening so much as my guests sat and enjoyed the stunning outdoors. Guests praised your personal welcome to each and every person, Greg. By far our biggest compliment was "WOW. This venue!" I could go on and on because I could not be happier with my decision to marry at Gants Mill. I know Michael and I will be back in the future to remember the happiest day of our lives! All our love,

Leanne and Liam
Thank you so much for all of your help, from when we first met to our wedding day itself you made everything so easy and your calm, relaxed presence definitely rubbed off on us! We really couldn't imagine having anywhere else as our venue, To many more years of wonderful weddings! Love,


Dani and Niall
Thank you so much for making our dream wedding come true We had the most fantastic day and so did our family and friends, They were full of compliments for Gants Mill being a beautiful venue, and for you both who were so friendly, helpful and amazing. We were sold on getting married at Gants Mill as soon as we met you! Thanks for all of your support throughout the planning and on the day. We can't imagine doing it without you!

Chris Mother of the Bride
I cannot thank you enough for your help and support before and during Dani and Niall's Wedding Day, it was so much appreciated. You are such a lovely friendly person and it shows in the care you gave to Dani and Niall and all their guests. I would also like to thank and praise your wife for the gardens she has kept so beautiful. It was a pleasure to be able to sit outside and admire during the day.

Claudia and Stuart
Thank you for making 2016 such an amazing year for us and I hope all the weddings in 2017 and beyond are as great as ours was for us.


Jess and Tim
Thank you so much for giving us your wonderful home on June 1st and for everything you both did - you both made the day so easy while you did the hard work. We had the absolute best day. Gants Mill was perfect! Thank you also for providing such support in the lead up to our wedding - no matter how small and trivial our question was!

Bob and Marijke - parents of the bride
Thank you so much for this weekend. It was wonderful and the memories will stay with Marijke and I forever. I probably wouldn't have chosen an outdoor venue preferring the convenience of a hotel, but I have to say we were delighted with Rachel's (and Luke's) choice. And they were right. Gants Mill is very special with many striking features. The lambs in the field as you drive up the lane. The water over the weir as you come up to the mill, the colours in the stonework of the mill with the field as a backdrop. And the flowers in the garden. The weather really brought out the colours. Not a car in sight. Just the reassuring sound of water over the weir and the occasional train in the background. Just as you described in March 2015 when we first visited but even better on the wedding day. The registrars were brilliant, the gazebo a perfect place for Rachel and Luke to greet their guests and the marquee. Rachel decorated this to perfection, with the help of Luke's family. The sweet cart that I didn't even want to bring down from Bucks looked brilliant and was well used. There was plenty of space in the marquee for the wedding breakfast and the dancing that followed. The marquee absorbed the sound from the band so that it was very easy to talk and hear conversations whilst dancing and enjoying the entertainment. The guests had a brilliant time. You made it even better as master of ceremonies. Relaxed, guiding and professional. It has been a wonderful experience throughout. Nothing could have been better. Thank you and Elaine for making Rachel and Luke's wedding day so special. Long may you continue to make very special days.

Laura
Just wanted to say how wonderful and beautiful yesterday's wedding was; I know Rachel and Luke both had an incredible day. It was great to meet you on the Friday and thanks for your help and guidance for setting the flowers out, and your compliments. Thanks so much for a wonderful day and my husband and I thoroughly enjoyed the tour of the mill and everyone was very helpful and attentive with my current bump situation!
Great day and fabulous venue even in the rain! Many thanks and best wishes.

Hannah and Mike
Just wanted to send a message to you thanking you for absolutely everything over these last 2 years, from day 1 we were always made to feel welcome at your home and I really couldn't have wished for our wedding to be anything more than it was. Thank you from the bottom of our hearts.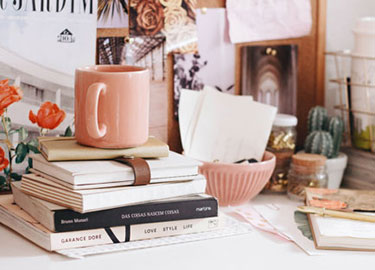 Your free account will also enable you to:

Easily manage and securely book your suppliers

Stay on top of wedding planning with our intuitive checklist

Keep an eye on spend with our budget tracker

Create and track your wedding guestlist

Plan your wedding on the go with our mobile app, downloadable via the App Store or Google Play
Thanks for your enquiry! You'll hear back shortly.
Couples interested in Gants Mill also sent enquiries to the suppliers below too. You can simply send the same enquiry to them in one click.
The Longhouse
17

Set in a romantic location overlooking the tree tops, our beautiful we...
River Cottage
17

River Cottage HQ is a rustic working farm nestled in a valley on the D...
Sopley Mill
17

Sopley Mill still has the stunning original features of the watermill...
The Longhouse
17

Set in a romantic location overlooking the tree tops, our beautiful we...
River Cottage
17

River Cottage HQ is a rustic working farm nestled in a valley on the D...
Sopley Mill
17

Sopley Mill still has the stunning original features of the watermill...
Are you sure?
If you don't ask, you'll never know...
Continue to chat
Leave
Is this supplier not for you?
Explore other suppliers.
Sign up to our free planning tools today to save suppliers