North Cadbury Court
---
Somerset
The Basics
Exclusive use
Ceremony license
Licensed bar
Can we bring our own wine
Do you have a late license
Is accommodation included
---
Style of venue:
Traditional, Rustic, Gothic, Festival, Casual, Glamorous, Formal
What type of venue are you?
Country House, Historic
What kind of ceremony can we have?
Indoor civil ceremony, Outdoor civil ceremony, Nearby church
Ceremony capacity:
150
Dining capacity:
150
Catering:
Flexible
Corkage:
n/a
Do you have accommodation?
Yes, full rental of the house includes 25 luxury individually decorated bedrooms (including 2 family suites)
What forms of payment do you accept?
Cheque, Cash, Credit Card, Bank Transfer, PayPal, Other
About
Welcome to North Cadbury Court, one of the finest houses in South West England. Owned by the Montgomery family – world famous for their Cheddar cheese – our stunning 16th-century house and its 1,500 acres is available for exclusive use hire for weddings and special celebrations.
The magnificent Court and its grounds - with 25 bedrooms, large dining hall, ballrooms, tennis courts, fishing lake, gym, sauna and swimming pool - is available to hire throughout the year. You have total flexibility and freedom to use the Court as you wish, with an on-site event planner at your disposal.

North Cadbury Court was built for entertaining and is perfect for that purpose today. The emphasis is very much on fun, with on-site activities including golf, bumper balls, laser wars, fishing, pedalos, tennis, croquet and archery. All of which can be followed by dinner and a trip to our basement casino and disco. We can accommodate 50 guests overnight and seat more than 160 at a banquet in the Ballroom.

Set in the glorious Somerset countryside, North Cadbury Court is close to Cadbury Hill Fort (said to be the home of King Arthur's Camelot), welcoming local pubs, tea room and a village, while only an hour from Bristol/Bath and two hours from London.
Find Us
Reviews

10
Leave feedback

Aimee Phillips and Ian Chaloner
I don't even know what to say. Thank you so much for the most incredible weekend of our lives. Everything was perfect, staff were so helpful and nice. We felt so comfortable in the house and you were a STAR. I will make sure to share the pictures when I get them. I don't think that's the last you'll be seeing of our crew, we just need to figure out an excuse :)
Love,
Aimee & Ian

Julie Morris
Dear Georgia
I'm sure Brian & Jen will thank you when they've come back from honeymoon, but I just wanted to say thank you myself. You have provided us with such practical help and support throughout the planning of this wedding and we do very much appreciate it. For us it was the perfect wedding, I wouldn't have changed a thing.
The house itself is so homely & friendly, it lends itself effortlessly to house parties and weddings. Archie is lovely too, and rightly proud of his house and sharing all the history of it with the guests. As Jen is a geologist it was quite a coincidence to learn about the links to Charles Lyell and see his books in the library.
It has been a magical week, I don't want to slip back into everyday mode quite yet!
Thank you Georgia, you have been a star
Best wishes
Julie & Richard Morris

Jenny and Brian King
Wow and wow again! What an amazing time we've had, a perfect wedding day and house party. Huge thanks to Georgia and her team for all their help.
Such a happy time in a wonderful house, we were so lucky to find North Cadbury Court!

Charlotte Wright
Thank you again for being so helpful and patient throughout the organising of our wedding. It was such an amazing weekend and the most amazing house. I am sure there will be return business with rumours flying round of 80th birthdays and new year bookings. I can honestly say that in all my time working in Locations I have not come across such a warm/fun house that is steeped with charm yet able to be enjoyed so much.
Thanks so much again.

Barry and Duncan
It's difficult to convey how grateful we are to you for all your hard work, professionalism and friendliness in respect of our recent wedding at North Cadbury Court. Although we loved North Cadbury Court as a venue from the moment we pulled up outside last April, it's no exaggeration to say that a key factor in us choosing it was meeting you that day and the knowledge that we would have your assistance over the course of the subsequent 9 months. That said, we couldn't have known then just how helpful and patient you would prove to be, from answering our somewhat lengthy (!) emails to pulling back the curtain to the North Hall as we started down the aisle with our mums. We really did have the most wonderful weekend at North Cadbury Court and we couldn't have wished for anything better; the staff at the venue were fantastic, the place itself was the perfect blend of being impressive and homely and everything was taken care of such that we, and our guests, could enjoy a luxurious and memorable weekend.
We'll certainly send you some photographs (and a proper thank you note) in due course, but we didn't want to delay (now that we're back with internet access) in expressing our sincere thanks to you.
Very best wishes
Barry and Duncan

Katy and Mark Webb
Hi Georgia,
Thank you very much for all your help in the preparation and on the day for our wedding. We had a wonderful time and North Cadbury is such a fantastic venue, all our guests were overwhelmed at how beautiful the house is.
We were very sad to leave yesterday but will treasure the memories forever.
Thank you again.
Katy and Mark Webb x

Ian and Gill Smith
Thank you so much for a perfect weekend. Many people said it was the best weeding that they had attended and this was due, in great part, to the venue and your organisational skills.
All 3 caterers were fantastic and we would thoroughly recommend them to anyone. The house and facilities are exceptional as is the atmosphere in the house, warm and welcoming, Zoe and Mike could not have made a better choice. We wanted not only to thank you both but also all of the staff.
With very warm regards
Ian and Gill Smith

Hannah and Josh
We just wanted to say a huge thank you for helping to make our wedding weekend so special. We couldn't have hoped for a more perfect venue than North Cadbury Court which was a beautiful backdrop to our celebrations and provided plenty of entertainment for our guests. You have all been so incredibly helpful and accommodating throughout the planning process and then over the weekend itself. Do also pass on our thanks to the other housekeeping staff who made sure everything ran so smoothly and we didn't need to worry about anything, as well as to Archie for allowing us to use his home and putting out all the games for our guests to play with.
We feel so lucky to have been able to spend time at North Cadbury and hope that we will have a reason to return in the future. We will share the professional photos with you once we get them back in case there are any shots of the house you are interested to see.
Thank you again for all your help
Hannah and Josh

Claudia Coleman
Josh and I just wanted to say thank you again for everything. We had such an amazing wedding day and it all ran so smoothly. We really couldn't have wished for a more stunning setting on our wedding day!

Sarah and Paul Mogan
OMG...we had the best 3 days ever! I can not thank you enough for all your help and support!
I actually can not find the words to describe how amazing and overwhelmed we were. The day was perfect and ran so smoothly. Everything went to plan exactly as I had envisaged and can not thank you enough for all the planning and effort everyone made. I will happily write individual testimonials for everyone on your websites but for now just wanted to thank you via email so you are aware how much we appreciate your commitment and hard work. For you all it's just work, but you honestly made us the happiest couple alive! A lot of hard work went into having a perfect day and we achieved it better than I could ever imagine!
THANKYOU with all our heart,
Sarah & Paul, the newly wed Mr & Mrs Mogan xx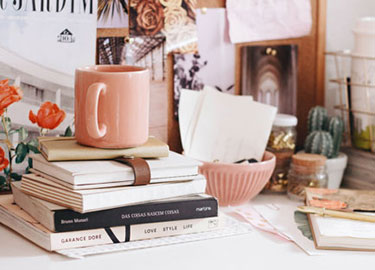 Your free account will also enable you to:

Easily manage and securely book your suppliers

Stay on top of wedding planning with our intuitive checklist

Keep an eye on spend with our budget tracker

Create and track your wedding guestlist

Plan your wedding on the go with our mobile app, downloadable via the App Store or Google Play
Thanks for your enquiry! You'll hear back shortly.
Couples interested in North Cadbury Court also sent enquiries to the suppliers below too. You can simply send the same enquiry to them in one click.
The Longhouse
10

Set in a romantic location overlooking the tree tops, our beautiful we...
Bannatyne's Charlton House Hotel
10

Charlton House, Somerset is the most romantic of locations which will...
Summer Lodge Country House Hotel
10

Celebrating your wedding at Summer Lodge is one of the most idyllic an...
The Longhouse
10

Set in a romantic location overlooking the tree tops, our beautiful we...
Bannatyne's Charlton House Hotel
10

Charlton House, Somerset is the most romantic of locations which will...
Summer Lodge Country House Hotel
10

Celebrating your wedding at Summer Lodge is one of the most idyllic an...
Are you sure?
If you don't ask, you'll never know...
Continue to chat
Leave
Is this supplier not for you?
Explore other suppliers.
Sign up to our free planning tools today to save suppliers