Wedding Venues In Buckinghamshire
Where better than Buckinghamshire, the home of the Prime Minister's country residence, to find your perfect wedding venue. Within touching distance of London you can achieve the heady mix of blissful rural wedding with the convenience of easy access to London for your guests. Packed with the grandest and finest country house wedding venues set in one of the UK's greenest counties, Buckinghamshire will spoil you with its range of wedding venue choice. Whether you go for the full on Chiltern Hills rural experience or the more casual pub and hotel feel in one of Buckinghamshire's delightful towns such as Marlow or Aylesbury this area of outstanding natural beauty will have you falling for its charm. With two of the UK's longest rivers running through it and range of canals you will also have the option to make your wedding a waterside one.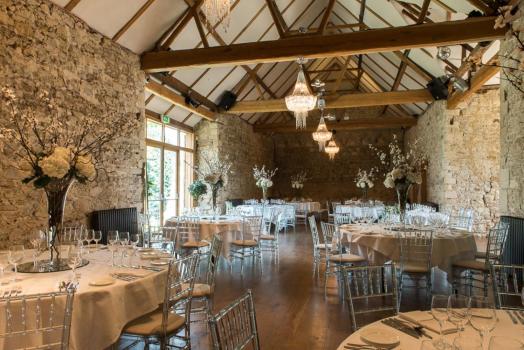 Notley Abbey
6

Buckinghamshire | 172 capacity
This magnificent wedding venue with stories of the past to tell, offers couple...
£125 - £361 per head
Horwood House Hotel
18

Buckinghamshire | 190 capacity
Nestled in the heart of idyllic Buckinghamshire countryside, Horwood House is ...
£3,000 - £10,000 total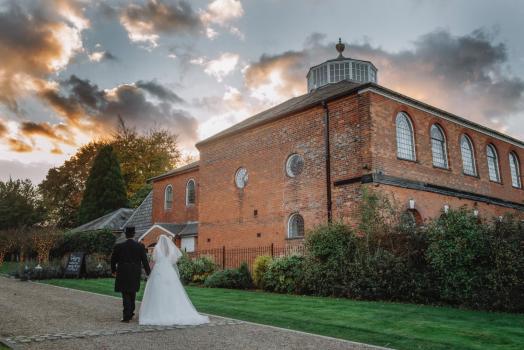 Kings Chapel
Hertfordshire | 120 capacity
Kings Chapel is a stunning, newly-converted 18th century chapel with breathtak...
£4,000 - £12,000 total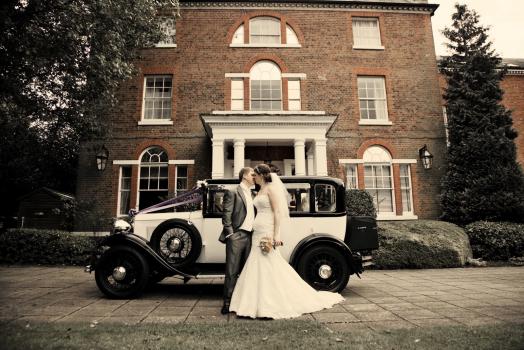 Best Western Moore Place...
Bedfordshire | 70 capacity
Moore Place is a stunning, converted Georgian manor house located in the quiet...
£3,900 - £6,300 total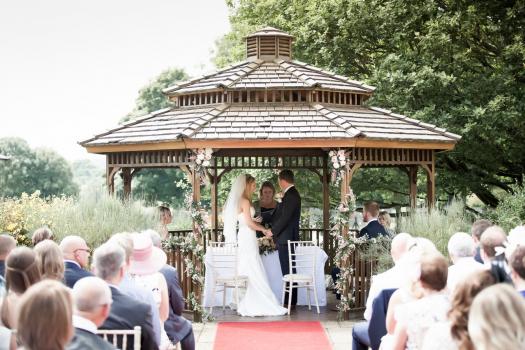 The Pavilion at Lane End...
18

Buckinghamshire | 120 capacity
The Pavilion is a picture perfect wedding venue nestled in 26 acres of rolling...
£105 - £135 per head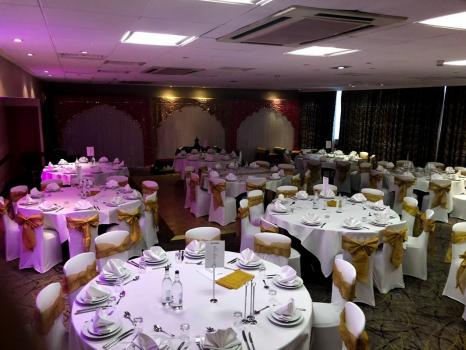 Holiday Inn Luton South
1

Bedfordshire | 250 capacity
Have the perfect wedding day at our special venue.. Surrounded by the Hertf...
£49 - £79 per head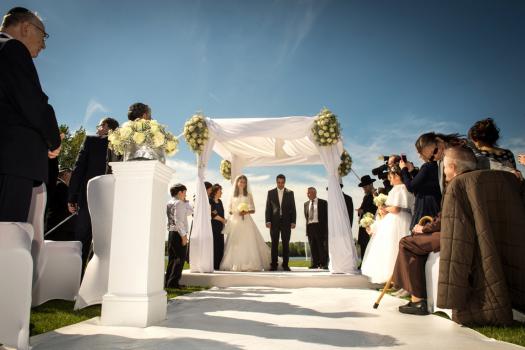 Crowne Plaza Marlow
1

Buckinghamshire | 300 capacity
With breath-taking views across the lawn and lake, the hotel is one of the top...
£60 - £125 per head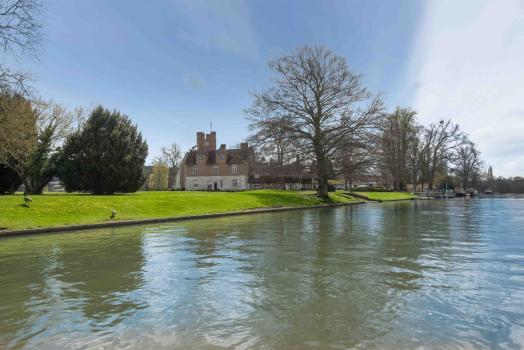 Bisham Abbey
Buckinghamshire | 120 capacity
Formerly the home of Henry the VIII, Bisham Abbey is a stunning and majestic 1...
£70 - £85 per head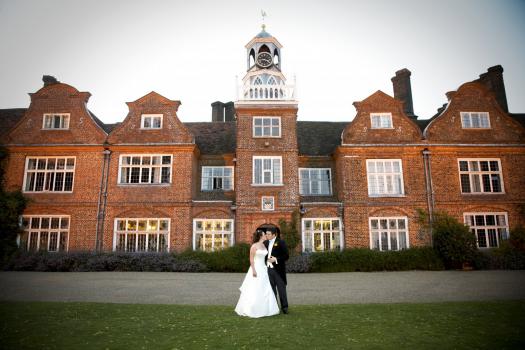 Rothamsted Manor
Buckinghamshire | 250 capacity
Historic Rothamsted Manor is set amidst 12 acres of beautiful countryside and...
£119 - £199 per head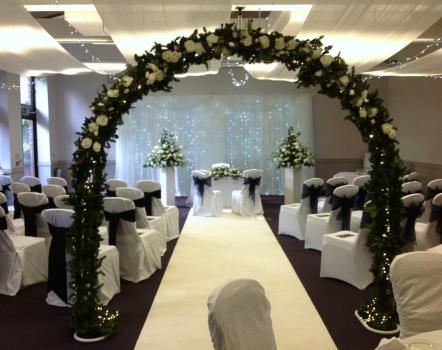 Denham Grove
6

London | 140 capacity
Tucked away in the rural village of Denham, the 42 acres of idyllic parkland s...
£1,000 - £5,750 total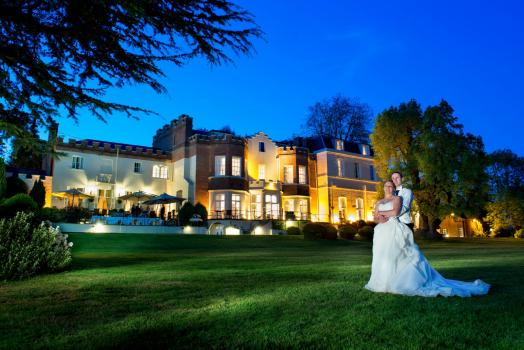 Taplow House Hotel
Buckinghamshire | 126 capacity
Taplow House Hotel is without a doubt one of finest wedding venues in Buckingh...
£7,000 - £16,999 total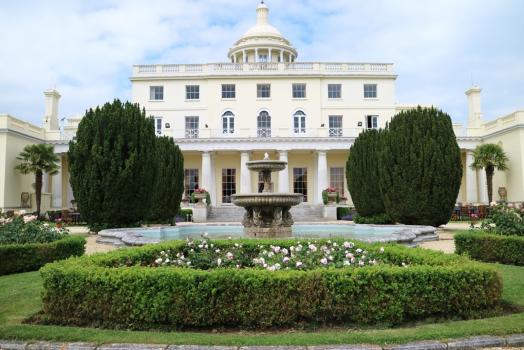 Stoke Park
Buckinghamshire | 144 capacity
For weddings, Stoke Park, Britain's leading 5 AA Red star Hotel, Spa and Cou...
£145 - £225 per head
Lillibrooke Manor & Barn...
15

Oxfordshire | 170 capacity
DISCOVER YOUR DREAM VENUE FROM THE COMFORT OF YOUR HOME. LILLIBROOKE MANOR ...
£70 - £140 per head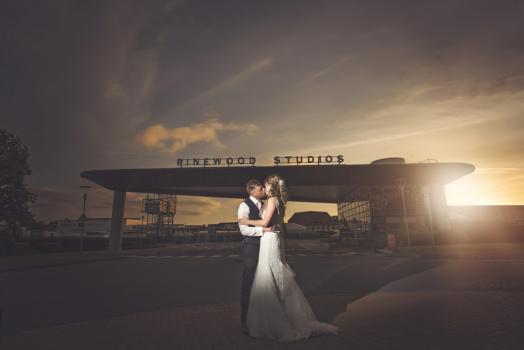 Heatherden Hall, Pinewoo...
Buckinghamshire | 270 capacity
The centrepiece of the famous Pinewood Studios in Buckinghamshire on the outsk...
£95 - £140 per head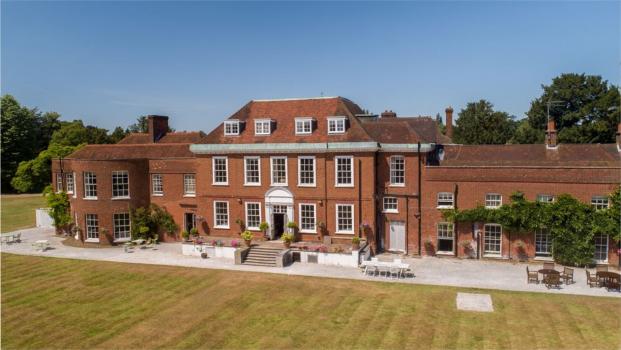 Stoke Place
17

Berkshire | 200 capacity
Our beautiful Queen Anne Mansion House, set in 26 acres of secluded parkland a...
£110 - £150 per head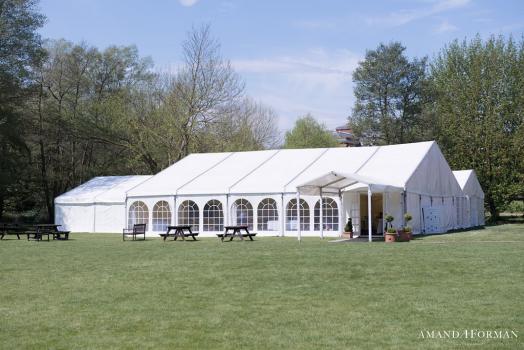 Hitchin Priory
Hertfordshire | 200 capacity
Hitchin Priory is a charming 14th Century building nestled in 19 acres of tran...
£45 - £110 per head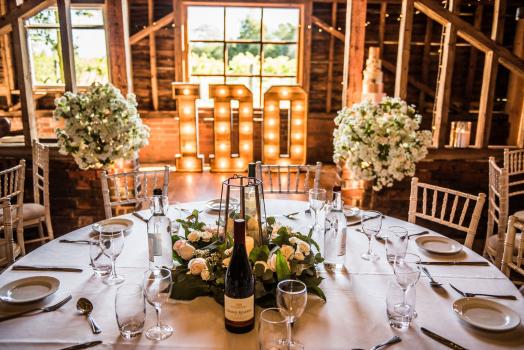 Stanlake Park and Vineya...
Berkshire | 150 capacity
Stanlake Park is a beautiful barn wedding venue in Berkshire, located between ...
£1,000 - £6,000 total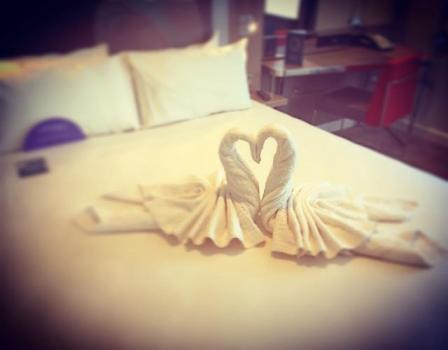 Novotel London Heathrow ...
London | 150 capacity
One of Heathrows newest venues with 166 Modern & Stylish Bedrooms, State of th...
£50 - £100 per head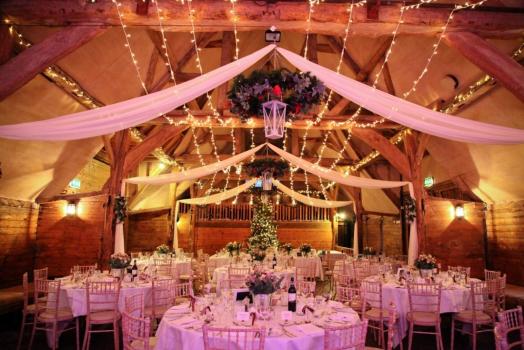 Lains Barn
11

Oxfordshire | 180 capacity
If you're trying to decide where to get married and looking for the perf...
£5,500 - £15,000 total
West Lodge Park Hotel
13

Hertfordshire | 100 capacity
A favourite with celebrities and high-society, West Lodge Park is a unique and...
£85 - £125 per head
The Bay Tree Hotel
4

Oxfordshire | 96 capacity
Situated in the quintessentially English town of Burford, The Bay Tree Hotel i...
£6,295 - £9,000 total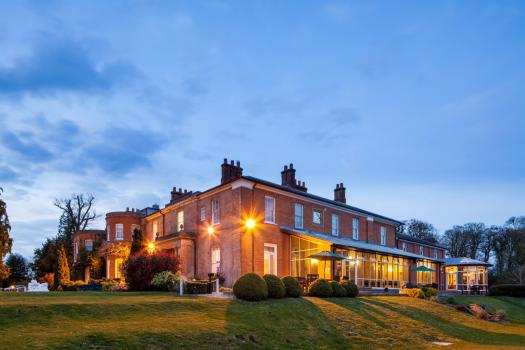 Mercure Elcot Park Hotel...
5

Berkshire | 120 capacity
Congratulations on your engagement. Now comes the most exciting time of all: t...
£60 - £130 per head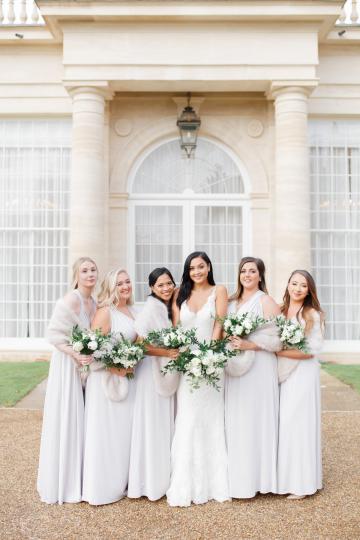 Rushton Hall Hotel & Spa...
Bedfordshire | 280 capacity
£95 - £135 per head
Clevedon Hall
Somerset | 150 capacity
Clevedon Hall is a stunning Victorian Mansion in the country with coastal view...
£5,000 - £30,000 total
Titchwell Manor
8

Norfolk | 120 capacity
At the Manor, we understand that every wedding and civil ceremony is unique an...
£45 - £60 per head
Wedding Venues In Buckinghamshire


Due to its proximity to London, the average spend per couple on the venue in Bucks is between £8000 - £9,000. If budget isn't a major concern then make Notley Abbey one of your first venue vieiwing priorities. Based in Aylesbury it has a large capacity for 172 guests and works well for both intimate and larger weddings. A truly, exclusive, country house venue, it provides a stunning mix of historic beauty, stunning grounds and lavish interiors.

If Notley Abbey is a bit outside of your budget but is the kind of venue you are looking for then why not check out Bisham Abbey in Marlow which is steeped in history as a former home of the Tudor monarchy. Set amongst beautiful grounds on the banks of the River, it has a slightly smaller capacity at a maximum of 120.

There's an obvious abundance of stunning country house wedding venues in Buckinghamshire that are perfect for an outdoor wedding and Taplow House is no exception to this. Located in Maidenhead, this magnificent Georgian country house is a wonderful venue for small to medium-size weddings.

Last but certainly not least in terms of grand estates and country houses, the incredibly glamorous Stoke Park in Stoke Poges has been a destination for the rich and famous for many years and is one of the leading venues in Europe and is worth a visit even if it's just to see the fountains and gardens.

If you're looking to get hitched outdoors then The Pavilion at Lane End is a lovely and rather affordable option for your outdoor wedding ceremony. Nestled in the heart of the Chiltern Hills, the gazebo creates a magical setting for any outdoor wedding.

We always recommend enquiring through WeddingPlanner.co.uk so you can manage all your conversations and bookings in one place. Try and view at least 3 or 4 venues to get a really good idea for what's on offer before you make your final decision. Happy venue hunting!