West Lodge Park Hotel
---
Herts
The Basics
Ceremony license
Licensed bar
---
Style of venue:
Traditional, Formal
What type of venue are you?
Hotel
What kind of ceremony can we have?
Indoor civil ceremony
Ceremony capacity:
100
Dining capacity:
100
Catering:
In-house
Corkage:
N/A
Do you have accommodation?
Yes - 58 bedrooms
What forms of payment do you accept?
Cheque, Cash, Credit Card, Bank Transfer
About
A favourite with celebrities and high-society, West Lodge Park is a unique and impressive wedding venue that will take your breath away. Steeped in history, the hotel function rooms are sure to impress and the acres of beautiful grounds are the perfect backdrop to your wedding photos.
For over 70 years, we at West Lodge Park Hotel have entertained and looked after thousands of guests celebrating important events such as weddings, family christenings, anniversaries, simchas and birthdays to celebrity functions and many state occasions.

We are blessed with the loyalty and trust that both local families and distinguished guests place in us to make their important occasion special and forging an everlasting bond between guest and hotel. Your event is no exception.

From the moment you contact us you will feel confident in the fact that you will be dealing with professional individuals who have many years experience in looking after you; most importantly they will be friendly, down to earth and always there for you.
Find Us
Reviews

13
Leave feedback

Ollie
staff for the reception were all on top form and couldn't have been more helpful and attentive and this was noticed by a lot of the guests and also the band who told us they were made to feel very welcome at the West Lodge.
The staff worked really hard all weekend to get everything just as we wanted and we really can't praise them high enough for their conduct and professionalism.
We definitely chose the right venue for us


Chris & Mercedes
Thank you so much for all your help with the details and preparation of our wedding day.
Everything at West Lodge was amazing, we had a fantastic day thanks to you and the staff at the hotel.


Lina
Feels really weird now that it's all over, but we had such an amazing day! We really appreciate your help over the last few months and everyone on Sunday who helped create our vision for Sunday!!! It all looked amazing.

Heather & Chris
Many thanks to you and the staff for helping to make my daughter's wedding a huge success. Guests praised the food and appreciated the beautiful grounds, made even better by the perfect weather conditions.

Annika and Michael
All our planning was executed perfectly, the staff were lovely and things ran very smoothly, special thanks to Patrick who was extremely helpful on the day.
We truly had the best day – thank you!


Bride
We had a great day and all the guests commented on the venue and friendly efficient team serving us.
Andrew did a great job so looking forward to coming back in the future.


Claire
I just wanted to write and express our thanks for the exceptional wedding day we had on Saturday at West Lodge Park. The team of staff there went out of their way to make the whole day run smoothly and their attention to detail was first rate. The food was excellent and all the dietary quirks were remembered and dealt with.
Particular thanks must go to Andy who was a terrific support and help and even took lots of photos for us, the best bit though was when he presented us with a glass of Pimms each as we walked out, much appreciated! He really keeps his eye on the ball and many of our guests commented on his professionalism.


Janna
The reception at the hotel went very well. The quality of the food was very good and the staff was very friendly and helpful.
We would like to thank you for the excellent service.


Robert and Ruth
Somewhat belatedly I am emailing to thank you and your staff for ensuring that our wedding went so well on February 28th
We had two little honeymoons after the event, in the New Forest and in Paris, so have been rather busy


Anita
February, 2017
Beautiful meal, as always. We were tasting our menu for our wedding which is going to be held at the hotel in April. The chef did us proud, and we are very much looking forward to our special day....and gorgeous food!!!


Ann & Bob
We just wanted to say thank you so much for making our celebrations on 7th October so memorable. We had such warm comments from our guests about the venue and especially the room layout, which you organised. Thanks also to Matthew and his team on the day. They couldn't have been more helpful.

Carol and Nigel Beer
The day went so very well and everybody seemed to think it was very charming and set in a wonderful location which is exactly what we wanted.
The staff on duty were smart. efficient and did an excellent job.in attending to our guests every wish.
We would like to pass on our sincere gratitude to you and all your staff who helped make it such a memorable day. In fact many of our guests enjoyed themselves so much they stayed on into the evening and a few opted to have a meal in the Mary Beale restaurant.
Once again thank you Izzy for making it all possible and we look forward to visiting West lodge again very soon.


Candice
I just wanted to email and say we had such a fantastic day on Saturday - everything ran so smoothly and that is a completed credit to you and Andy and all of the other staff present, who without exception were fantastic. Please can you pass on our thanks to Andy - he was absolutely great and worked so hard to ensure the day ran smoothly!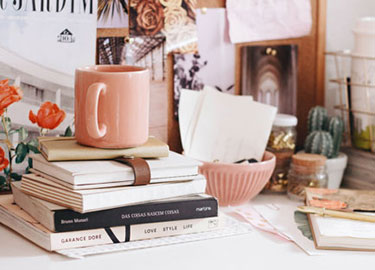 Your free account will also enable you to:

Easily manage and securely book your suppliers

Stay on top of wedding planning with our intuitive checklist

Keep an eye on spend with our budget tracker

Create and track your wedding guestlist

Plan your wedding on the go with our mobile app, downloadable via the App Store or Google Play
Thanks for your enquiry! You'll hear back shortly.
Couples interested in West Lodge Park Hotel also sent enquiries to the suppliers below too. You can simply send the same enquiry to them in one click.
Gilwell Park London
13

Gilwell Park is a truly unique venue. Located deep in Epping Forest, b...
Beales Hatfield
13

Beales Hotel Hatfield with its stunning architecture and bespoke artwo...
Prince Regent Hotel Chigwell
13

The combination of an elegant Georgian house and the imaginative conve...
Gilwell Park London
13

Gilwell Park is a truly unique venue. Located deep in Epping Forest, b...
Beales Hatfield
13

Beales Hotel Hatfield with its stunning architecture and bespoke artwo...
Prince Regent Hotel Chigwell
13

The combination of an elegant Georgian house and the imaginative conve...
Are you sure?
If you don't ask, you'll never know...
Continue to chat
Leave
Is this supplier not for you?
Explore other suppliers.
Sign up to our free planning tools today to save suppliers