Horwood House Hotel
---
Buckinghamshire
The Basics
Ceremony license
Licensed bar
---
Style of venue:
Traditional
What type of venue are you?
Country House
Exclusive use:
Flexible
What kind of ceremony can we have?
Indoor civil ceremony, Outdoor civil ceremony, Nearby church
Ceremony capacity:
190
Dining capacity:
190
Catering:
Flexible
Corkage:
N/A
Do you have a late license?
Can be arranged
Do you have accommodation?
Yes, 185 en suite rooms
Is accommodation included?
Depends on the package
What forms of payment do you accept?
Cheque, Cash, Credit Card, Bank Transfer
About
Nestled in the heart of idyllic Buckinghamshire countryside, Horwood House is a stunning Milton Keynes wedding venue licensed for outside ceremonies. Set in 38 acres of landscaped gardens, Horwood House elegantly combines historic charm with modern facilities making it an ideal wedding venue.
Among the best Milton Keynes wedding venues, Horwood House boasts beautiful grounds & facilities. Guests will enjoy the long drive and dramatic arrival when they set eyes on our ivy-covered country house which also makes a great backdrop for your photographs.

Our beautiful pagoda, situated next to the lily pond, enables you to have your ceremony outside during the months of April-September. Please note that outdoor ceremonies are weather permitting and the registrar will have the final say.

The Estate features 185 en suite rooms, perfect for accommodating overnight guests
We can accommodate marquee weddings in the beautiful grounds.

Our dedicated wedding and events co-ordinators will work with you to create the most memorable day for you and your guests.

We are hosting a Wedding Fayre Sunday 12th February 2017 an ideal time to view our many rooms and gardens
Find Us
Reviews

18
Leave feedback

Mr & Mrs Nash
We would just like to say a massive thank you to everyone at Horwood House for making our day so special and memorable. Yourself and Charlotte were amazing throughout. The food was incredible and thank you to all that did the setting up/taking down etc.

All of our guests had a brilliant time so we really do thank you.

Mr & Mrs Antoniou
Firstly to Sarnea who took care of our wedding from the very beginning thank you so much for the time and effort you put in to making sure our wedding went without any problems.
And to Jenny and her team in the day I can't thank you enough for the day it was truly amazing yourself and your team were faultless, silver service was perfect and even to the lady that found my 5 year old traveling around the hotel ensured he was safe and that staff kept a look out for him if he wandered again. At the end of the night my dad had lost his key card for his room and one of waiters ran and I mean ran to reception to get him another one.
The best men forgot there speech and Jenny gave them access to a computer to obtain it via email again your attention to detail was impeccable.

Our day was absolutely perfect in every way and with special thanks to Jenny and her team for making it happen xx

Andrea & Roy
We are so grateful for the way you ran our special day. If you need a testimonial at any time just ask.
The note you guys left on the flip chart bought tears to my eyes - thank you.
The twins are fab... such lovely energy.
I will never forget that day, you all made it possible.

With much love

Emma
Thank you Sarnae The day, and the organisation up to it was perfect, and we couldn't have been happier with it. Was brilliant, and we thank you and the team at Horwood for our day going so we. We have both said it was the happiest day of our lives.

Mr and Mrs McCarville
Our Wedding went absolutely perfect, I couldn't thank the hotel enough for everything they did. Sarnae and Alice, Lewis
and Jess were absolutely amazing. Best day ever for the McCarville/Camozzi Wedding. We have nothing bad to say
about the hotel. All of our guests thoroughly enjoyed themselves. The food was amazing, the service was perfect. I
would love to do it all over again. Thank you all ever so much.

Mr and Mrs Woodland
A special big thanks to Sarnae who stayed overtime in the evening to have a skype call with us and Charlotte Jones,
who on the day was fantastic. I know she probably does like daily, but the way she came across made it feel like this
wedding was the most important she had done. Top notch work.

Mr and Mrs Young
I feel that no improvements are needed, the staff are fantastic, especially Charlotte who was our wedding coordinator
on the day and great thanks to Jessica who was always on hand to answer any queries! The venue is beautiful, the food
is fabulous, just gutted its all come to an end, but will definitely be returning for anniversaries!

Lucy & Gareth
We had an amazing day and everything went smoothly. The events manager was excellent and took care of our every need. All our guests commented on how lovely the room looked and how attentive all the staff were. The food was superb and all our guests dietary needs were met. Thank you for helping to organise our big day, it was perfect. 19/04/2018

Jackie & Paul
Well talk about a welcome mat! Horwood House did not just put it out for us - the staff were that good we thought they had wrapped it around us! The whole set up of our wedding was perfect. They welcomed all of our guests and made them all feel very welcome we would highly recommend Horwood House for the ideal weekend get away or a special event. All our family and friends thought it was a lovely location. 03/05/2019

Amy and Bernard
We would really recommend anyone looking for a wedding venue near Milton Keynes. We had our wedding in July and had the best time ever. We will definitely be back to the hotel and use them for special occasions in the future. 26/07/2019

Toni
Throughout the planning process and leading up to our big day Sarnae was an absolute superstar - nothing was ever too much trouble and communication was amazing. I'm so thankful to have someone like her leading up to our big day and to keep my nerves at ease. To top it off she wasn't wrong when she said she was leaving me in good hands with their events team. We then met Miriam and she went above and beyond for us both on the day of the wedding. The whole Horwood team leading up to the wedding especially the team on the day were fantastic. A huge thank you to those guys, we had the perfect day. Do not hesitate to book this hotel, they are amazing!
27/07/2019


Annie & Tom
We held our wedding with Horwood House in July and had the most perfect day - we loved every minute as did all our family and friends. The best thing of all is that we didn't have to worry about anything at all. The Horwood team had it totally covered and under control. We would recommend Horwood House to anyone planning a special event. They were just amazing. 31-07-2019


Polly & Keith

We had an amazing wedding last week. We cannot fault the whole experience or the Horwood team one bit. Our eternal thanks to everyone involved, especially Jess and Abby. Horwood is such a wonderful hotel for a wedding, we highly recommend and are really pleased we chose them for our big day.
01-08-2019


Juliette and Dan
We are delighted with our wedding and the whole organisation at Horwood House. The planning team were so helpful, we could not have done it without help from Sarnae and her team. The day itself was perfect. Miriam and Sophie made sure we felt like royalty, the service we couldn't fault and the food and drinks - just wow. We wouldn't hesitate to recommend Horwood to our family and friends as a wedding location. It was such a perfect day - thank you Horwood House and all their staff. 02-08-2019

Donna
I would like to thank everyone at Horwood House that was involved in the build up to our day. I was so at ease on the day and everything ran really smoothly. I would also like to thank Sam who did an amazing job. He introduced himself before our day and put us at ease. I would also like to thank Sarnae for all she has done in the planning and build up. She went above and beyond to ensure we understood everything. Her communication was fantastic. All in all it was a magical 2 days and the team were amazing. Thank you so much Horwood House. 03-08-2019

Michelle & Bryan
Jess and her team at Horwood House are lovely. So helpful and excellent at running weddings. The whole team at this hotel are just brilliant. Everyone on our day was really professional. We are so glad we booked this hotel. 10-08-2019

Hannah
Things we're great except the weather! :) but in all seriousness we just wanted to say a big thank you to you, Jess & Nicola you made everything go very smoothly on the day and the team made us feel so at ease. the room looked amazing so please pass this on to Jess her team created the perfect room for our day better than we could have imagined it. the food was amazing so please pass on our regards to the chef! and the service for the wedding breakfast was great prompt and professional. 26 Oct 2019

Mr & Mrs Thorne
Wonderful Wedding venue, we had our wedding in the middle of a looming world wide pandemic and their team have been awesome in ensuring our day went ahead! Special thanks to Miriam and Mel, thank you for all your great work and pulling it out of the bag, eternally grateful, Mr & Mrs Thorne
20/03/2020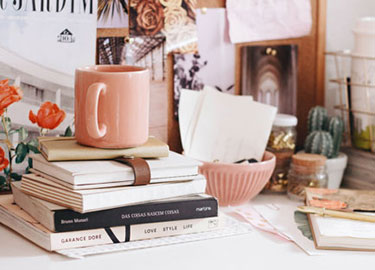 Your free account will also enable you to:

Easily manage and securely book your suppliers

Stay on top of wedding planning with our intuitive checklist

Keep an eye on spend with our budget tracker

Create and track your wedding guestlist

Plan your wedding on the go with our mobile app, downloadable via the App Store or Google Play
Thanks for your enquiry! You'll hear back shortly.
Couples interested in Horwood House Hotel also sent enquiries to the suppliers below too. You can simply send the same enquiry to them in one click.
Best Western Moore Place
18

Moore Place is a stunning, converted Georgian manor house located in t...
Notley Abbey
18

This magnificent wedding venue with stories of the past to tell, offer...
Flitwick Manor Hotel
18

Flitwick Manor Hotel is a stunning country house wedding venue situate...
Best Western Moore Place
18

Moore Place is a stunning, converted Georgian manor house located in t...
Notley Abbey
18

This magnificent wedding venue with stories of the past to tell, offer...
Flitwick Manor Hotel
18

Flitwick Manor Hotel is a stunning country house wedding venue situate...
Are you sure?
If you don't ask, you'll never know...
Continue to chat
Leave
Is this supplier not for you?
Explore other suppliers.
Sign up to our free planning tools today to save suppliers