Get Fit With Your Fiancé: Week 7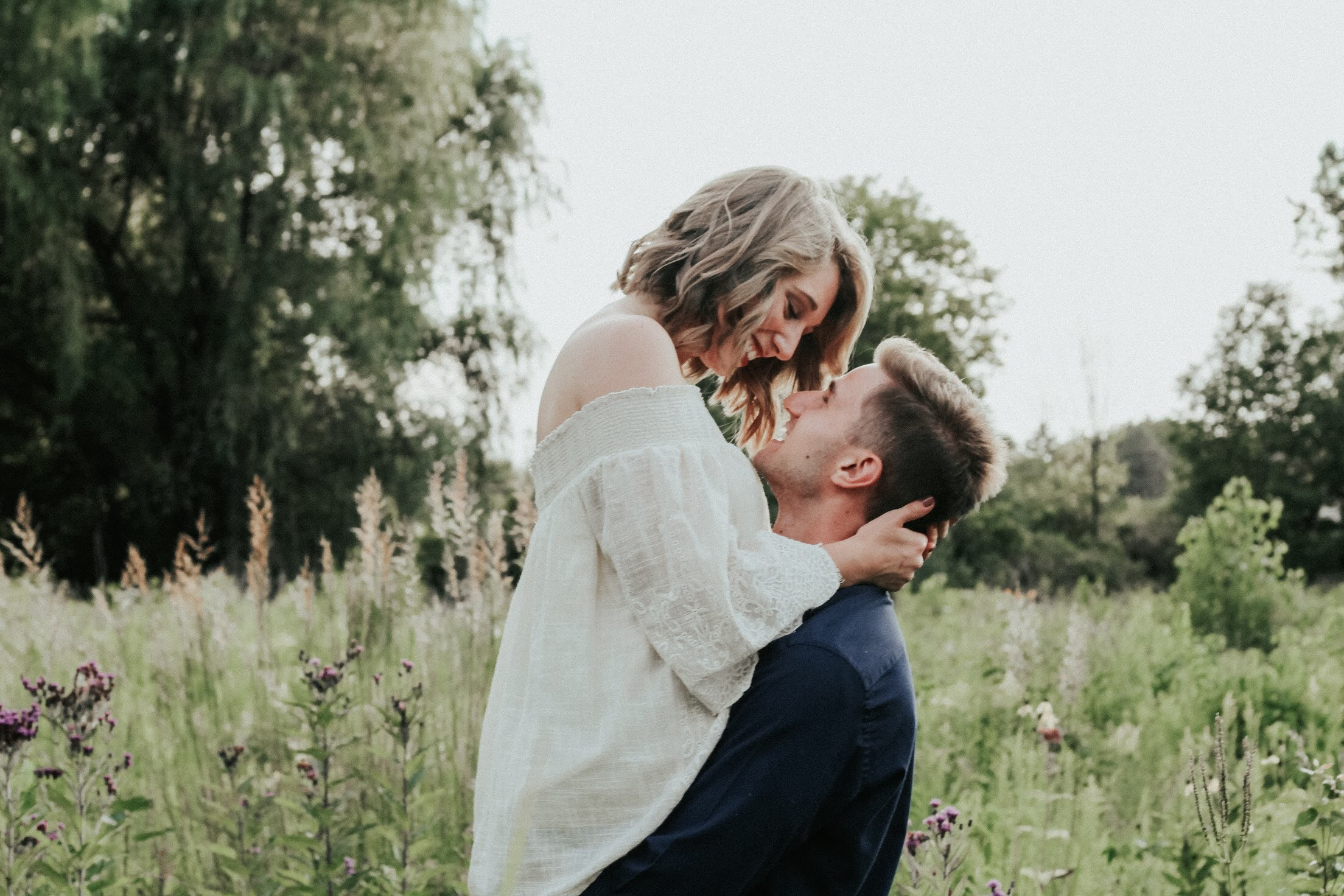 The penultimate week! We hope you're feeling as amazing as we are at this point. Here's a little recap on how this all works along with the routine for week 7 below! (If you're new, head over here to start from the beginning).
We've partnered up with the lovely personal trainers at WeGym to bring you 8 weeks of fitness routines you can do with your fiancé to ensure you feel your very best on your wedding day. It's the perfect way to have fun with fitness, keep motivated and spend some quality time together pre-wedding.
Here's how it works:

The whole thing should only take half an hour out of your day and we recommend doing the routine three times a week. Each week for the next 8 weeks we'll be giving you a fresh and exciting new routine to work on.
All you need is you, your partner, some tunes and a little bit of space in your home. If you don't have enough room, why not try the local park like us?
Prepare to giggle, have fun and start to collectively feel A-MAZING and pumped for your big day.
Week 7 Routine
Warm Up Exercise: Star Jumps
You know the drill, get warmed up with 12 reps of these.
Exercise 1: Push Up & Clap
Facing each other in a push up position, simultaneously do a push up at the same time with clapping opposite hands between each rep. Do 12 reps of this exercise.
Exercise 2: Plank In and Out Squat Jumps
With one of you holding the plank position, jump your feet out and then in whilst the other partner does star jumps within the inside and then outside of your legs. Repeat for 12 reps.
Exercise 3: Sit Up Reach
With one of you lying on the floor in the sit up position, lift your legs so that the other partner can squat whilst holding your feet. Do 12 reps of sit ups whilst the other partner holds their squat for this time.
Exercise 4: Controlled Hamstring Drop
Starting with one of you on your knees, the other needs to take firm hold of their lower legs. The first person then needs to slowly drop themselves to the floor into a press up position and come back up again. You'll need to do 12 reps of these.
As always, don't forget to favourite this page for later! You can check out previous week's routines here: week 1| week 2 | week 3 | week 4 | week 5 | week 6