11 Rustic Venues For Outdoor Weddings
Outdoor weddings and wedding receptions have become increasingly popular amongst couples over the last few years with many opting to add an outdoor element to their special day whether it be whilst saying their vows or celebrating afterwards!

Outdoor Wedding venues can be sculpted, dressed up, or dressed down to meet a range of desired wedding themes and looks. One of the most popular themes for outdoor venues is the rustic look; think greenery, delicate flowers, fairy lights, exposed wood, mason jars, quirky decorations, and colourful colour schemes with golden and bronze highlights. Finding the perfect outdoor wedding venue can, however, be a tricky task! Luckily for you, we've compiled a list of some of our favourite outdoor wedding venues that are guaranteed to help you nail your dream, rustic wedding look…


1. Ash Barton Estate | Max capacity: 200 |Estimated Price Range: £3,496-£12,995 per wedding.
Located in the beautiful, coastal county of Devon, Ash Barton Estate offers to cater for a range of weddings but with a special emphasis on outdoor nuptials seeking to achieve rustic, eco, festival, and casual themes! Ash Barton Estate is famous for its exposed brickwork and stunning surrounding gardens. Previous weddings at the estate have included features such as hay bales covered in gorgeous blankets as ceremony seats, vibrant colour schemes against the earthy green foliage backdrops of the garden, and fairy lights galore. The open spaces that Ash Barton Estate provides are perfect for couples after a rustic look as they can get hands on in DIY and adding bits and bobs into making the site unique for their wedding and perfect for achieving the rustic wedding look. Explore Ash Barton Estate here.

2. Glenfall House | Max Capacity: 150 | Estimated Price Range: £1,250-£6,000 per wedding.
Situated in Cheltenham, Glenfall House offers four acres of stunning historic gardens and grounds that date back to the 17th Century. The main terraced garden offers a breath taking venue for any couples after an outdoor wedding with a rustic feel as the space can be personalised to fit your exact vision. Previous couples who have been married here have opted for decorative chairs, fairy lights, and glass potted candles alongside the stunning foliage and bright flowers of the garden to make their rustic look really come to life. Added bonus, Glenfall house can sleep up to 43 guests and you can bring your own wine! Explore Glenfall House here.
3. Kilrie Granary | Max Capacity: 150 | Estimated Price Range: £2000-£4000 per wedding.
Located in the scenic countryside of Fife and Angus in the East of Scotland, Kilrie Granary is a beautifully renovated 19th Century self-catered venue, offering quiet, picturesque surroundings for couples to have a tranquil and beautiful barn wedding. Outside, the rolling lawn and pretty gardens provide an excellent space for outdoor events that are after a rustic, informal feel. The extra details in the garden such as the old mill wheel centrepiece enhance the outdoor space even more and are guaranteed to look gorgeous in wedding photographs. Explore Kilrie Granary here.
4. Doxford Barns | Max Capacity: 180 | Estimated Price Range: £7,000-£15,350 per wedding.
Doxford Barns is a truly exciting wedding venue located on a private and secluded country estate in the unspoilt Northumberland countryside. Able to be booked for up to three days, this outdoor wedding space is perfect for any couple after a rustic wedding celebration that lasts for days! This venue is characterised by 18th century oak and stone barns, adorned with festoon lighting to create the wow factor every bride and groom deserves on their big day. An added bonus to Doxford Barns is the fully licensed bar that is decorated to stick with the rustic wedding theme. Doxford Barns is genuinely a Pinterest perfect barn location. Explore Doxford Barns here.


5. The Well Being Farm |Max Capacity: 250 | Estimated Price Range: £38 - £64 per head.
The Well Being Farm is situated the Lancashire countryside and is a fun, quirky and magical barn wedding venue. The Farm is surrounded by open, green outdoor spaces that make for the perfect space to tailor to your own theme and vision, especially if you're after a wedding with a rustic feel. Previous couples have added special elements to enhance their rustic theme such as incorporating llamas and alpacas, wedding bunting, and fun activities such as potato sack races! Explore The Well Being Farm here.

6. Domaine De La Dame Blanche | Max Capacity: 200 | Estimated Price Range: £3,000 - £15,000 per wedding.
Situated in the picturesque Gironde region of South West France, Domaine De La Dame Blanch offers itself as the perfect French venue for an outdoor wedding with as rustic look. This venue offers rustic feeling, traditional entrances and dining rooms kitted out with original exposed timber and warm colour schemes. If you're after a rustic French fairy tale then Domaine De La Blanch is the perfect outdoor wedding venue for you. Explore the Domaine De La Dame Blanch here.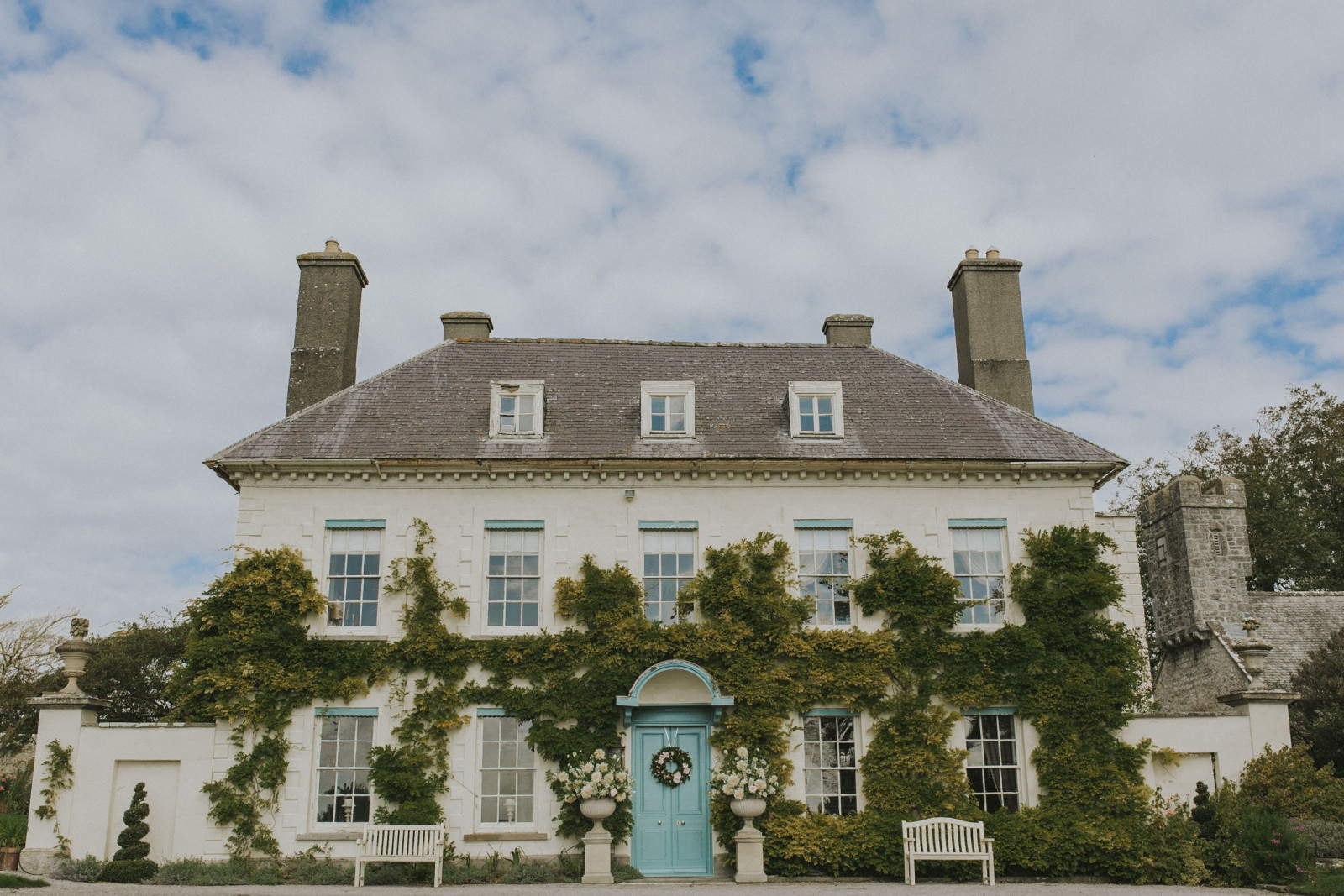 7. Gileston Manor | Max Capacity: 150 | Estimated Price Range: £2,500 - £5,000 per wedding.
Gileston Manor is located in the stunning South Wales and is perfect for rustic, traditional, and casual outdoor weddings. The Manor has its own picturesque church, St Giles within its grounds, allowing an intimate religious ceremony for a maximum of 80 guests, subject to qualifying terms and conditions set by the Church in Wales. However, it is the outdoor grounds which are the real show stoppers with the exquisite gardens set upon gorgeous sea views. Previous couples have channelled the rustic look by incorporating wild flowers into the décor and light blues, pinks, and yellows in the colour scheme. Explore Gileston Manor here.
8. Denbles Wine Estate | Max Capacity: 200 | Estimated Price Range: £53 - £145 per head.
Denbles Wine Estate is a beautiful country house wedding venue situated in the gorgeous countryside of picturesque Surrey. However, it is the stunning vineyards on the property that steal the limelight and pose as the perfect backdrop to an outdoor wedding with a rustic feel. Likewise, the terracotta tiles in the courtyard are perfect to tie in all the features of a rustic theme. Previous couples that have been married here opted to included deep green foliage, Gypsophila, pink roses, large candles potted in glass jars, fairy lights, and large cherry trees into their décor to create a more casual but still breath taking rustic look for their wedding. Explore Denbles Wine Estate here.
9. Hidden River Cabins | Max Capacity: 200 | Estimated Price Range: £500 - £2,000 per wedding.
Hidden River Cabins is a truly beautiful wedding venue nestled into the Cumbrian countryside made up of a series of gorgeous cabins situated along the riverside. Taking pride in being a bespoke venue, Hidden River Cabins will accommodate your ideas, creativity and inventiveness wherever they can making it perfect for any couples wanting a rustic, outdoor wedding that is personal to them. Previous couples married at this stunning venue have used wooden centrepieces, bunting, delicate flowers, and open fire places to create an outdoor wedding venue that looks like it has come straight from the dreamiest Pinterest board. Explore Hidden River Cabins here.
10. Firle Place Weddings | Max Capacity: 200 |Estimated Price Range: £1,500 - £5,000 per wedding.
Firle Place is a breath taking historic house situated in East Sussex in the picturesque village of Firle. The estate offers four different options for wedding receptions including The Georgian Riding School and three marquee sites within its stunning grounds. The wild flowers on the estate provide the most gorgeous of backgrounds to any wedding that is after a rustic feel. Previous couples have achieved an outdoor, rustic wedding feel by using hay bales covered in brightly coloured blankets as seats, brightly colour balloons, and hanging candles. Explore Firle Place Weddings here.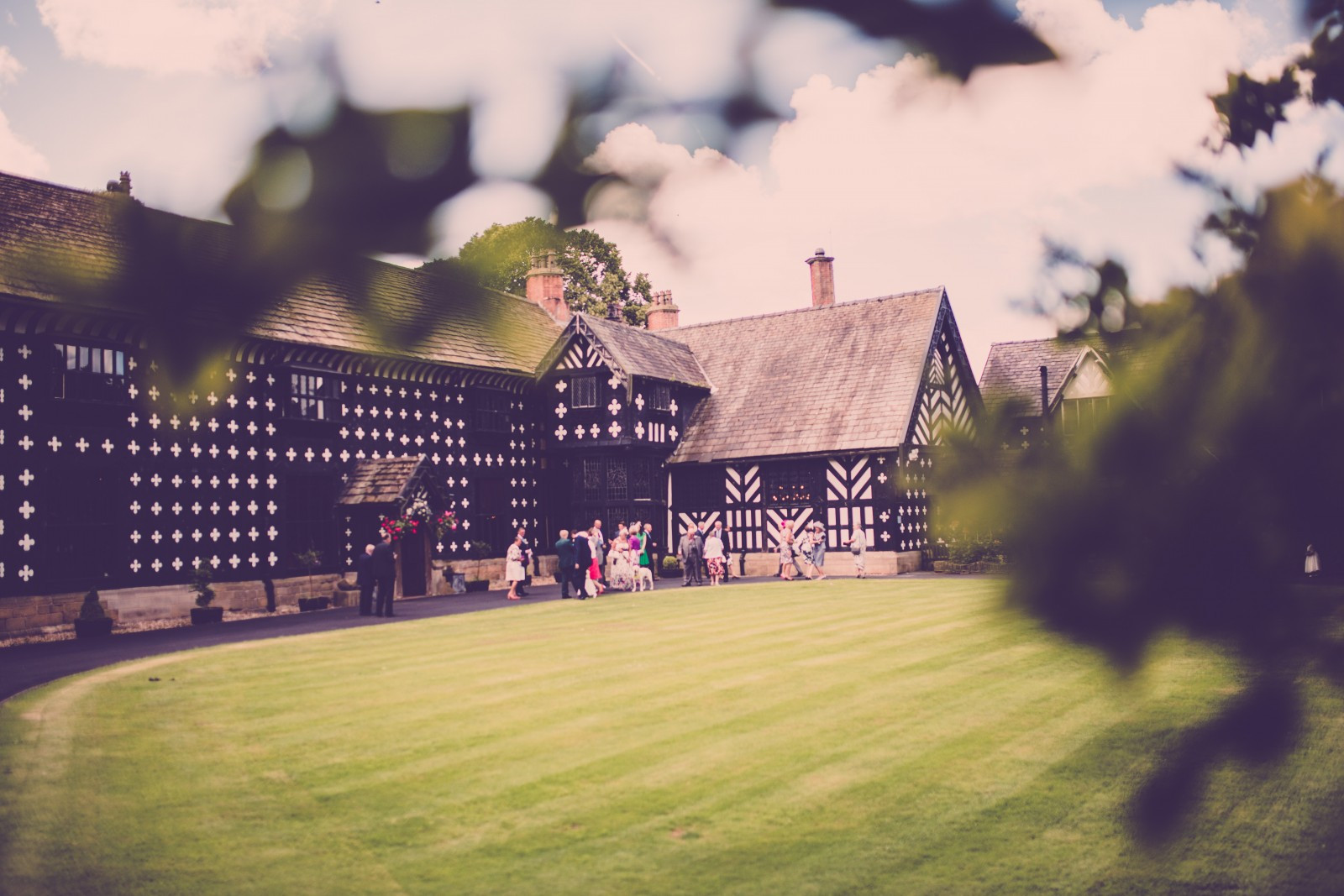 11. Samlesbury Hall | Max Capacity: 150 | Estimated Price Range: £3,000 -£10,000 per wedding.
The magnificent Samlesbury Hall, nestled into the Lancashire countryside, dates back to the early 14th century and has been hosting breath taking weddings for over 50 years. The stunning black and white exterior of the main house makes for the most picture perfect backdrop to wedding ceremonies and receptions that take place outdoors in the court yard and gardens. Previous weddings have incorporated fire pits, hanging light displays, and wild flower arrangements to nail the rustic wedding look. Bonus features include no corkage and pets being allowed. Explore Samlesbury Hall here.