Autumn Wedding: 10 things you need to know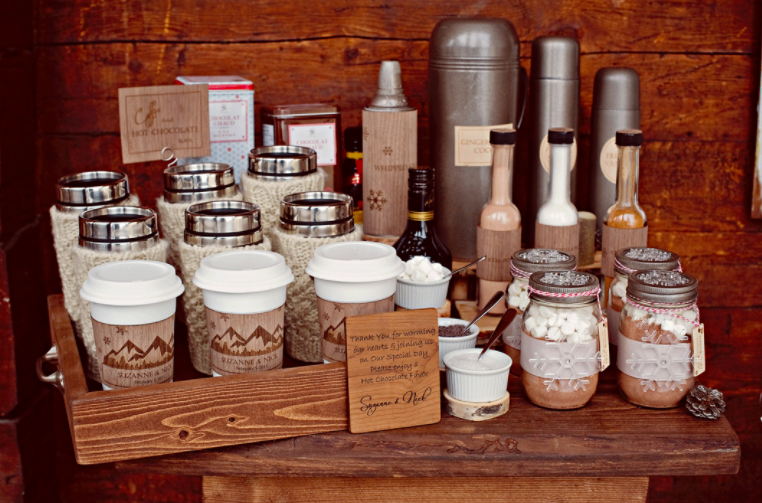 If you're dreaming of rich reds, fallen leaves, hot chocolates and golden make up trends, then an autumn wedding is perfect for you. When planning an autumn wedding it's safe to say there's quite a lot of things to think about from venue to décor to the extra details. Luckily for you we've come up with a list of ten things you need to know when planning your autumn nuptials…
1) First things first, book your venue early! Autumn is one of the most colourful, vibrant, and beautiful seasons. Alongside this, the mild temperatures of the season mean it's still not too cold to be outside. This combination makes autumn a VERY popular time of year to tie the knot. In fact, according to wedding experts, September and October make it into the top 4 months of the year to get married. So, if you've got your heart set on a colourful and cosy autumn wedding make sure you get booked in early so you don't miss out on your dream fall nuptials.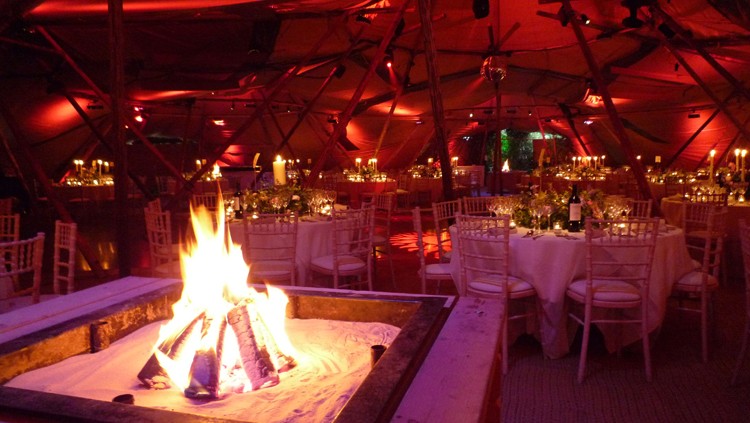 2) However, before you can book a wedding venue you have to find the perfect one. When it comes to autumn weddings you should pick a venue that will be cosy in the cooler temperatures. Barn venues are perfect for channelling the cosy, rustic feel of autumn and go perfectly with the beautiful colours of the season. Or, if you're set on a different type of venue think about its outdoor spaces and perhaps arranging for chimineas or fire pits so that your guests can enjoy the autumn evenings whilst still being warm and cosy.
Source: Pinterest and Love and Lavender
3) The colours of autumn will create a stunning background to any outdoor wedding. However, the British weather – especially in autumn – is known for being rather temperamental. If you're planning an outdoor autumnal wedding make sure you're prepared for the elements; back up indoor spaces, extra umbrellas for the bridal party, and blankets for the guests if it's cold are all fab ideas if the weather just refuses to work with you.
Source: J Jones Photography
4) If it's too cold or wet for an outdoors wedding then consider incorporating twigs, branches, or leaves into your interior decor to bring the autumn outdoors inside. Adding extra details like fairy lights are also a fab way to recreate the golden tones of autumn indoors on your big day!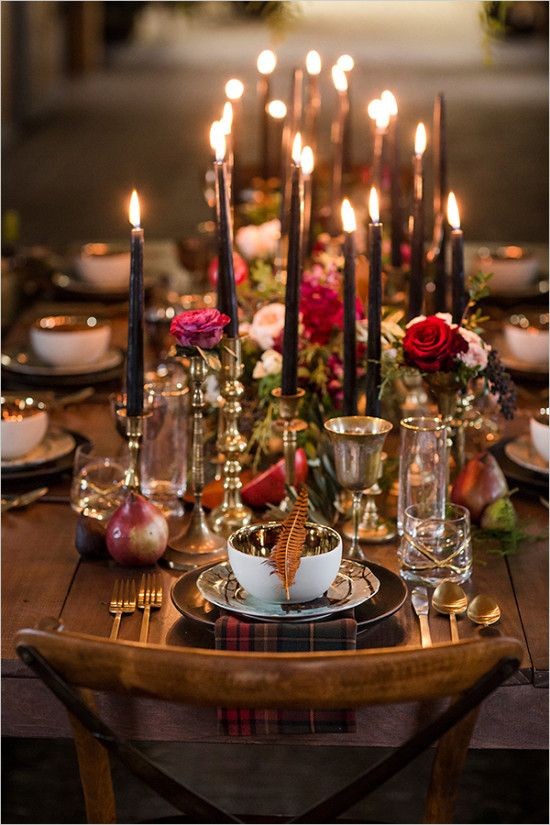 Source: Pinterest
5) Use nature as your inspiration! The magnificent oranges, reds, and yellows of the falling leaves make for perfect wedding colour scheme inspiration. Think deep reds for bridesmaid's dresses, burnt orange centrepiece designs, and gold accents in pretty much everything.
Source: Hitched
6) Picture perfect lighting! As autumn arrives so does some pretty mega changes in daylight hours. If you're planning an autumn wedding make sure you schedule the main wedding photos to be taken during the best lighting. According to the experts, the best time of day in autumn to take your wedding photos is roughly an hour and half after sunrise or between 45 minutes before and 45 minutes after sunset.
Source: Pinterest
7) Themed bridal and groomsmen gifts! A small gift is always a lovely touch to say thank you to your bridesmaids or groomsmen. So, why not tailor your gift ideas to suit your autumn wedding? Think cosy scarfs, warm gloves, leaf shaped jewellery, or even orange socks!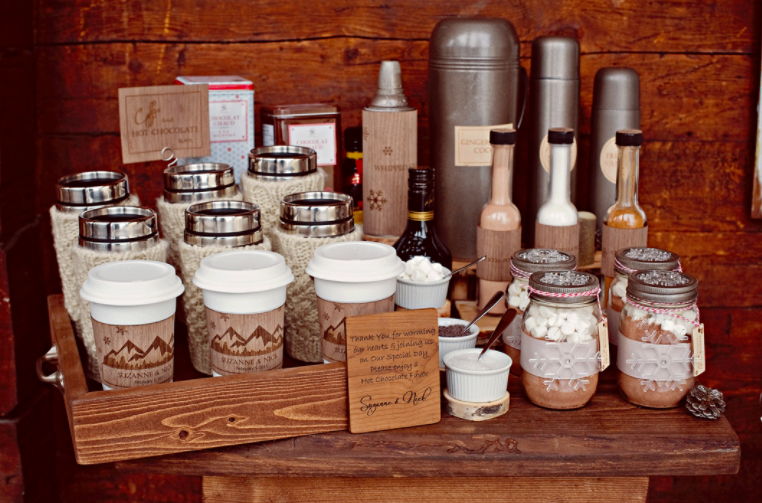 Source: Hiving Out
8) Be inspired by the treats and traditions of autumn! When it comes to tasty treats think hot chocolate, pumpkins, and toffee apples. Incorporating autumn traditions like sparklers, fireworks, or Halloween can also add that extra bit of fun to make your wedding even more memorable and special.
Source: Pinterest
9) Autumnal flowers! If you're planning an Autumn wedding then you should definitely think about including the flowers and colours of the season into your wedding florals. Burnt oranges, deep reds, and bright yellows are all wonderful choices for flower shades. Roses, Chrysanthemums, Tulips, and Carnations are all wonderful choices for flowers that come in the autumn colour scheme. For that extra autumnal feel, why not add some pine cones or conkers to your wedding flowers and decorations!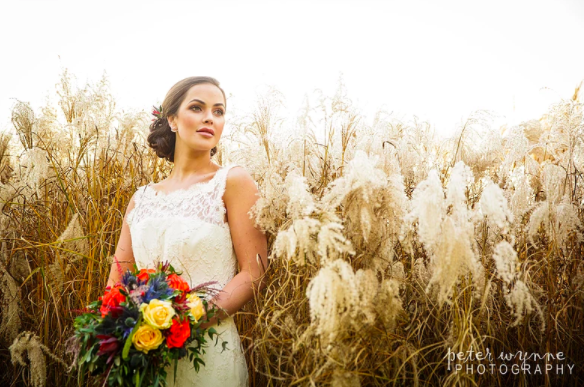 Source: Bridal Hair and Make Up of Cheshire
10) Last but not least, bridal beauty is another thing to think about when planning an autumn wedding. Autumn is an amazing time of year to celebrate golden shades so don't be afraid to add some extra bronzer or highlight to your bridal look. A major make-up trend at the moment is pops of oranges and reds in your eye shadow; this look would be perfect for a bride want to incorporate the themes of an autumn wedding in her make up.