Cheap Wedding Invitations | Top Tips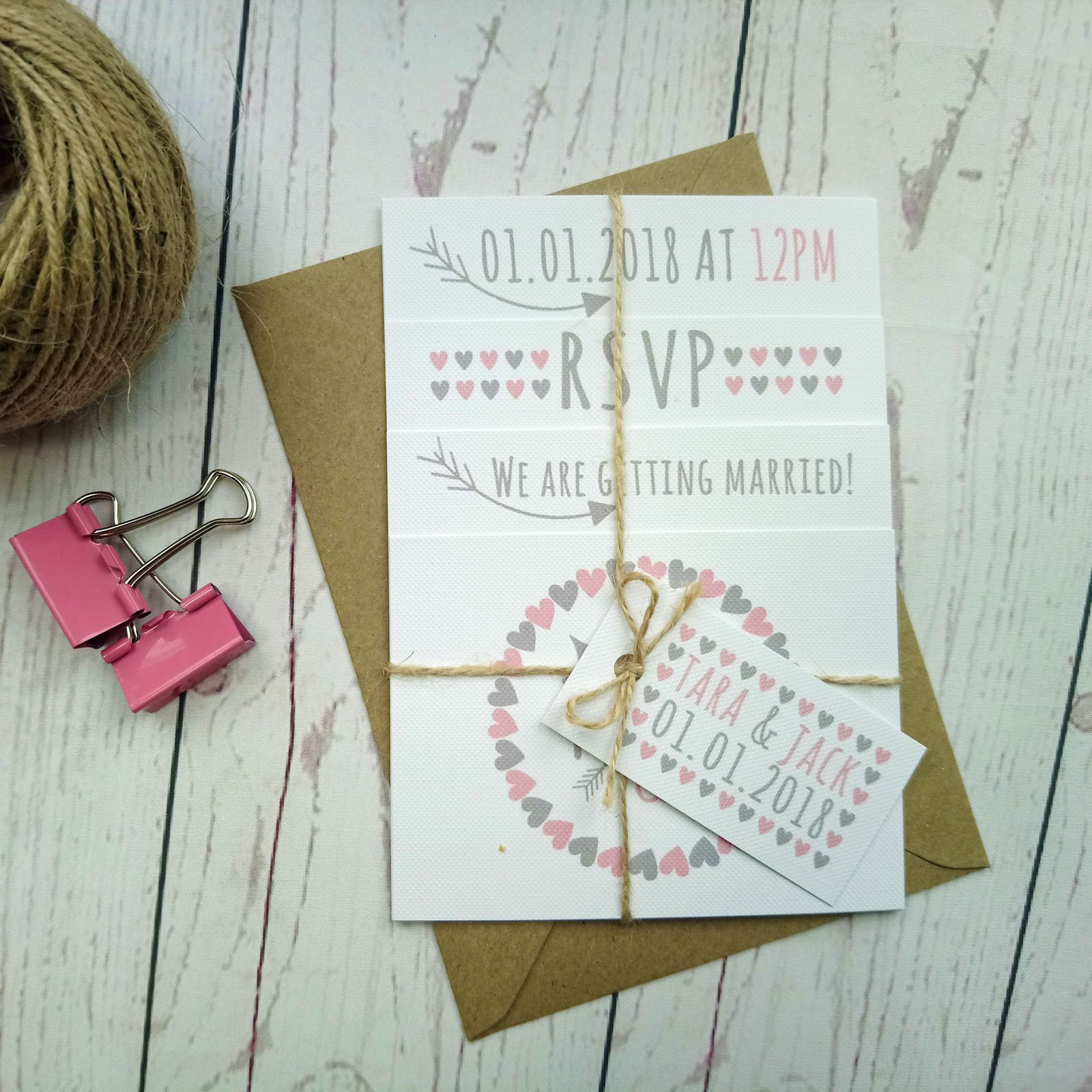 Wedding invitations are an important part of the planning process, without them you may not have any guests, and with no guests, you may not have a wedding! There are so many things to think about when you are organising your invitations – style, price and type of paper being just a few of them. It's very easy to become overwhelmed with choice when it comes to wedding invitations, and perhaps you could get carried away and spend too much!
In this blog post we've put together some of our top tips for saving money on your wedding stationery, and selected some of our recommended suppliers who can provide wedding stationery for those on a tight budget.
Tips for saving money on wedding invitations
Here are six key things to think about when you are organising the invitations, and looking to save a bit of money.
1. Don't do the upgrades
They'll always try to sell you an upgrade, and it's really just not needed – the envelope liners and engraving aren't going to excite the guests any more than they already are.
2. Check out the latest wedding invitation technology
It may not be bespoke, but you'll be amazed at what technology can do to impress your guests – and I'm not talking about selecting a generic template on a website. Digital printing is a lot more affordable than more traditional techniques.
3. Make your own (or ask a friend to do it as their wedding gift!)
There are plenty of creative people out there. I'm going to guess that 1 in 20 people have the creative capability to create your wedding invitations. Making your own wedding invitations doesn't only save you loads of cash, but it also means you can make the cards more personal (maybe throw in a running joke!?). Use a website like Canva to get creative.
4. Keep it simple
Do you need to have these elaborate wedding invitations with engraved monograms and letterpress on gold encrusted card? No you don't! Sometimes the best cards are those which are made using things you already have – like cute photo's of the pair of you or places you've been, or perhaps postcards. Sending these out would be VERY personal and people will love it. Here's a great idea – create the invitation on the back of a photo and ask guests to bring the invitation on the wedding day to make a stunning collage.
5. Online Invitations
Not only is this keeping it cheap and simple – it's also saving the environment. Think of all the paper you are NOT using to send online invitations. Just make sure you have everyone's up to date email addresses. This will also save you a ton on postage!
6. If someone offers square invites – say no!
It will be something you don't think about at the time, but it'll save you oodles. Square invitations are expensive…so keep to standard sized invitations if you are going with a stationer.
Recommended Cheap Wedding Stationery Suppliers
We have a number of fantastic wedding stationers that can cater to almost any price, style and couple, but we've chosen a few of the best here for you to check out.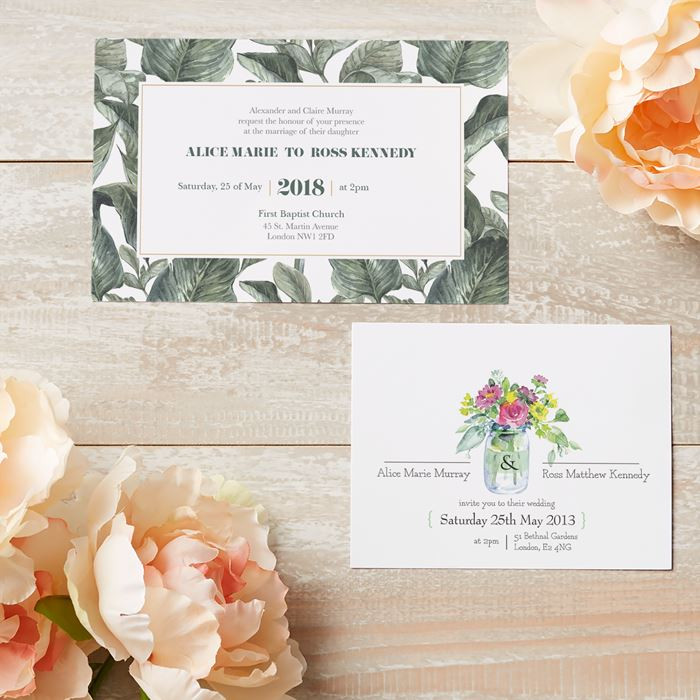 Price per item - £0.30 - £1
Vistaprint is a name we all know. That means you are pretty much guaranteed a high quality service, one that will deliver the invites on time and in the shape and style you request. Vistaprint make it as easy as possible to create wedding invitations, providing with you all the themes and styles you could ask for, and you can even personalise them to make the invitations even more special.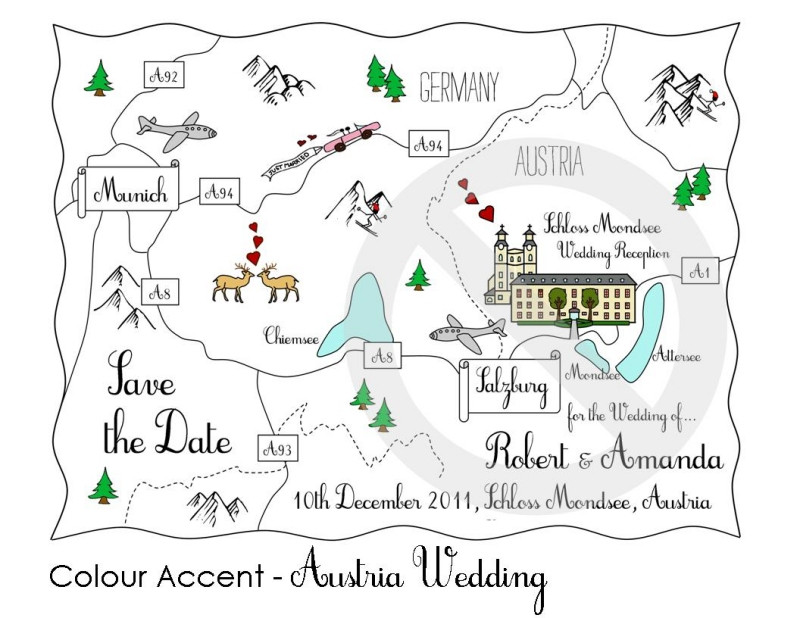 Price per Item - £2 - £4
Here's something a little quirky for you. Cute Maps create utterly bespoke, unique, cute and quirky custom wedding invitations and stationery. These cards will be totally unique, and they'll happily draw in a number of different motifs to make it even more special for you and your guests. At a cost of as little as £2 per item, this could be the perfect solution to your wedding invitation woes.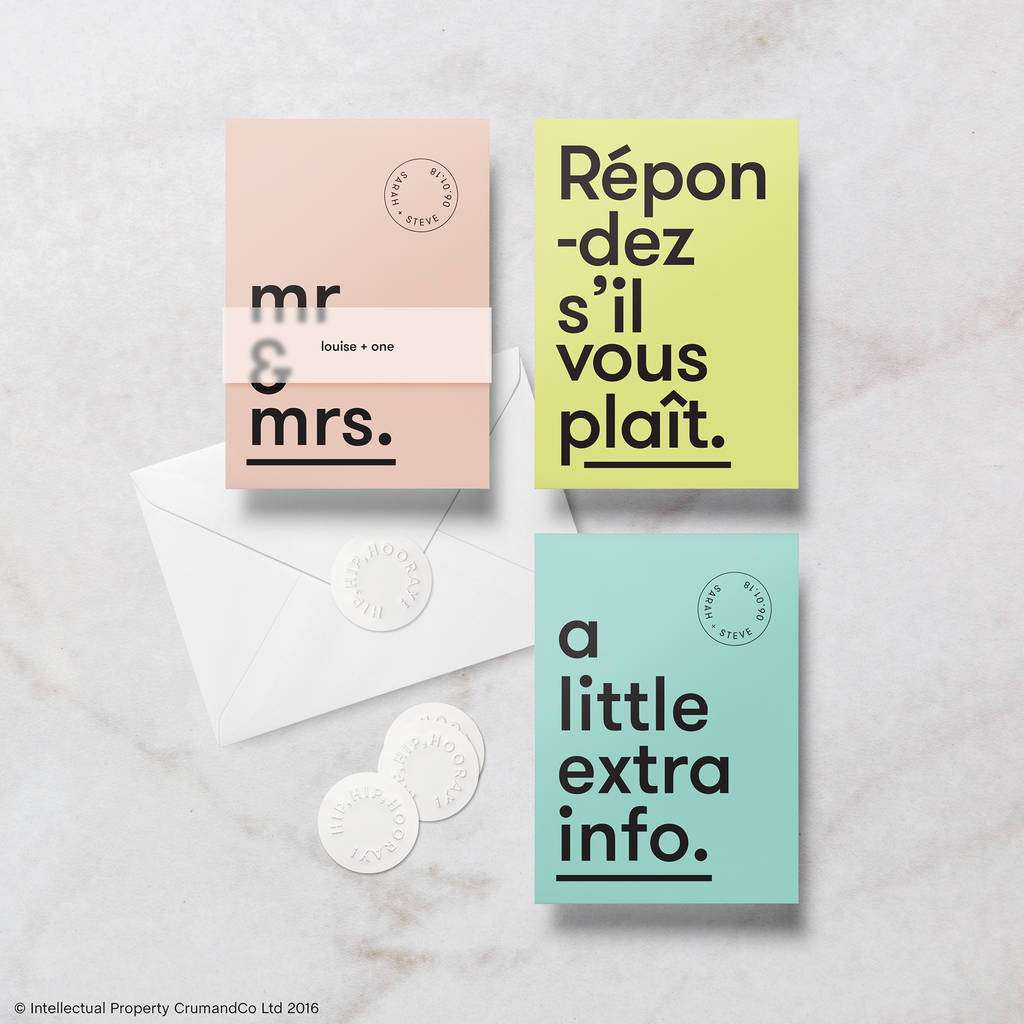 Price per Item - £0.65 - £3.99
Crum&Co create minimalist wedding invitations for the style conscious couple. With 15 years of experience, there is so much these guys can do – all you need to do is ask! You can purchase samples from their shop, and from that develop your very own unique wedding invitations that will delight everyone.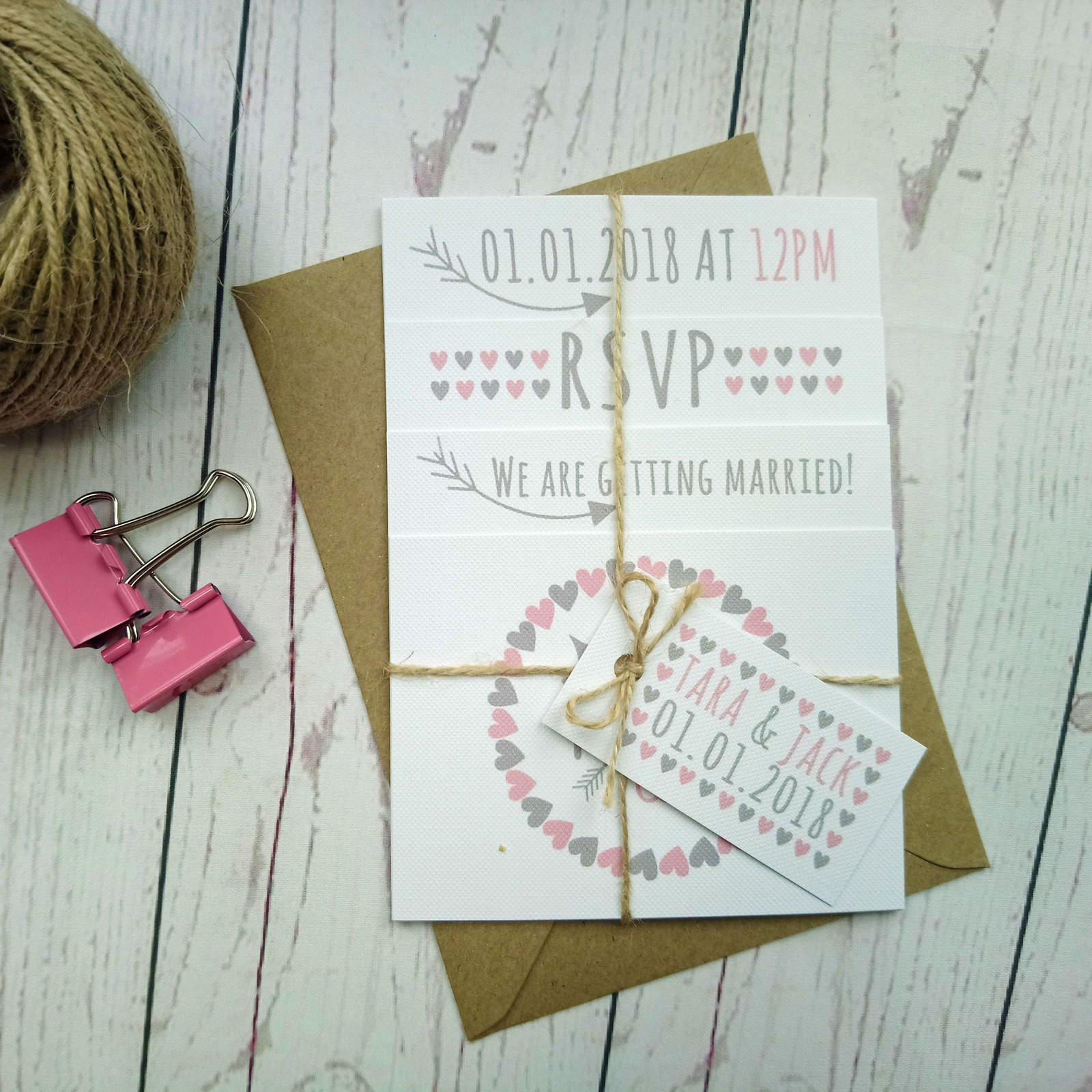 Price Per Item - £0.50 - £1.75
Sugar Crush Weddings are the perfect wedding stationer, not only are they producing low cost, high quality products, they've been doing it for years and know exactly what you want. That means they'll give you AS MANY revisions to your invites until you are 100% happy with it. That means you don't have to worry about going over budget while you organise everything else. Dori and Silvia have been working together for a number of years, helping thousands of couples get their wedding invitations just perfect.
Price per item - £0.50 - £2
Big Day Print are a husband and wife duo based in West Yorkshire. They have a whole selection of customisable designs on their website, or they'll design bespoke ones just for you. It's a really very affordable service, and they offer some great packages with everything you need from Save the Dates to Thank You cards.