Top Tips For A Winter Wedding
With the last days of summer coming to an end we're packing up our lawn games and vintage ice cream trucks, and looking ahead to the beauty and elegance that is a winter wedding. More than just being a cheaper time of year to get married, winter weddings pack an abundance of charm and magic with glistening candles, cosy fireplaces and delicious hearty foods. Wedding planning professional, Josh Tully, is a firm advocate of a winter wedding, and today he gives us his top tips for how to get it just right...
"The beauty of a winter wedding; the perfect excuse for your guests to wear long gowns and the men to dust off their tuxedos. In my opinion, the dress code should always be black tie for a wedding at this time of year.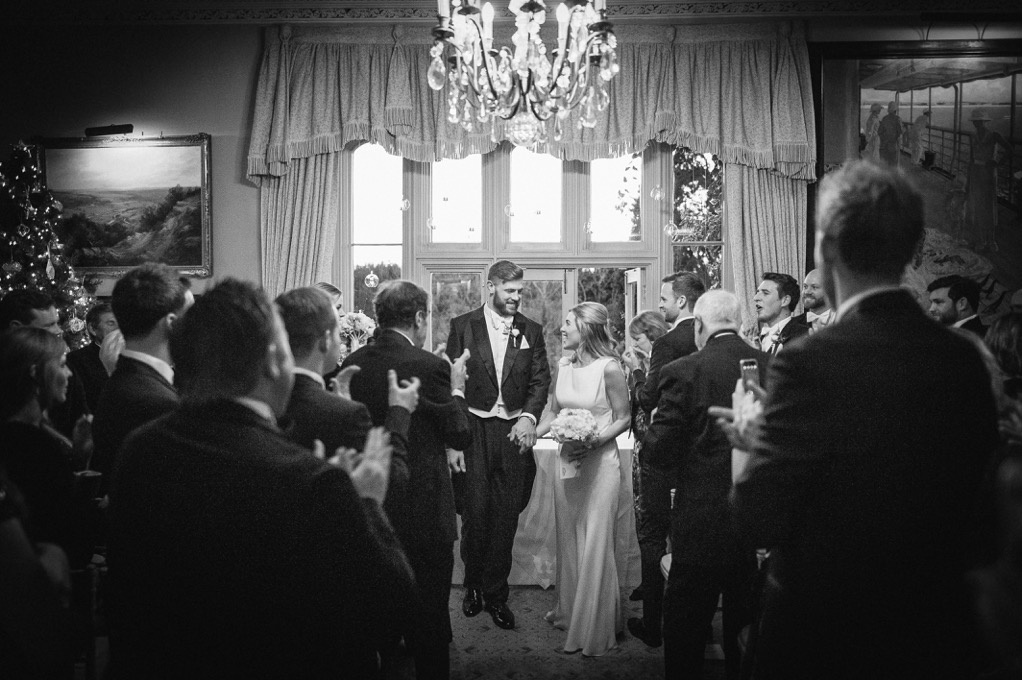 When looking for a venue for your big day, ask to view the space in the evening for an accurate reflection of how it will look on your day. Ask whether they have restrictions on candles, can their fires be lit? Also one of my essential elements- are the lights on dimmers? During a winter wedding, low lighting is key to creating the right ambience along with lots of candles and roaring fires. It's very easy to forget the most important elements when viewing a venue on a bright summer's day.
Avoid the temptation to deck the venue out in Christmas decorations and play Christmas songs, give everyone a break; there are only so many versions of 'We wish you a Merry Christmas' we can handle. I planned a wedding last year where the décor was white, silver and glass - it was stunning. Hundreds of candles and bright white floral arrangements. Mixing glass with silver reflects the candlelight and creates a magical shimmer in the room. On this occasion, the venue was not allowed to light their fires due to health & safety, so we decided to fill the fireplaces with a collection of different shaped pillar candles to give the same effect and create a wow factor. The table arrangements differed on every table with some having glass fish bowls or silver mirrored cubes filled with white flowers, tall skinny candle holders and tea lights; this created a striking talking point for the guests.
You can never have enough candle light at a winter wedding, try to be creative and add it in spaces which could look dark and cold. For example, we hung globe t-lights in the windows of a venue and the reflection of the candles in the dark, cold windows looked like a starry winter's night!
When looking for your photographer, it is vital you insist on seeing examples of a previous winter wedding in their portfolio as it can go very wrong, for instance, using a flash can kill the ambience you are trying to achieve. These photos are your only memory of the day so it's important to get it right.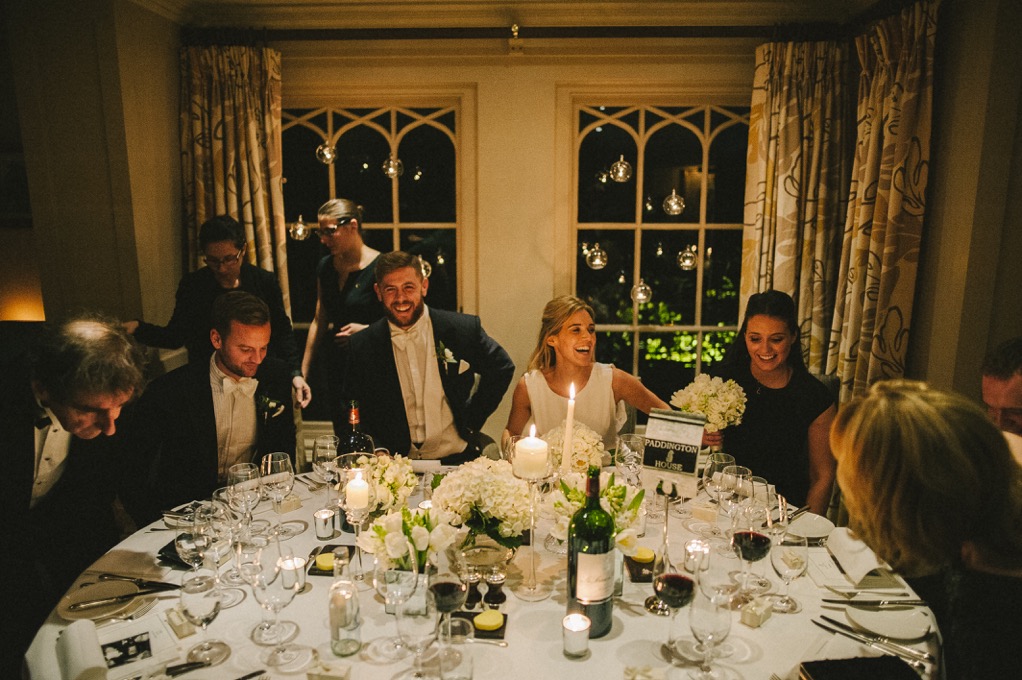 If your wedding is close to Christmas, it is nice to give a gentle nod to this festive time of year but as I said before don't overdo it! One of my weddings was held three days before Christmas; the name places were handmade Christmas tree decorations with the guest's name on- something original, thoughtful and your guests can take it away and keep them as a memory. Or you can use the drinks reception to introduce some fun seasonal drinks such as mulled wine or winter Pimms, always goes down a storm.
One last thing, don't forget your guests who may want to pop outside on a cold winters night, a nice touch is having a basket of blankets by the door or arranging a fire pit for the naughty ones to huddle around.
Winter weddings are beautiful and my personal favourite style of wedding. To summarise my top tips are:
Book a photographer who has experience of winter weddings.
Candles, candles and more candles.
Don't overdo it on the Christmas theme.
Go for Black tie.
Happy planning!"
Photography: Wayne Godwin Reid
Flowers: Flowers By Passion
About Josh...
Josh Tully has a genuine passion for organising weddings. Honing his planning skills while orchestrating the weddings at Babington House. Josh has established a reputation for planning and executing elegant, stylish, beautiful weddings across all seasons and budgets ranging from low-key- intimate ceremonies to lavish extravaganzas.