Contact Josh now to get a quote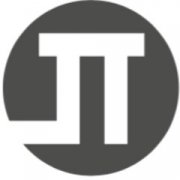 Josh Tully Management

5 0
Looking for the best price? Enquire through WeddingPlanner.co.uk
Summary
Josh Tully Management specialises in creating moments of bliss within the planning process of any sized wedding or event.
Key information
Services you offer
Venue Styling, Prop Hire, Lighting, Other
What items do you have for hire?
Furniture, Glassware, Tableware, Chair Covers, Signage, Backdrops, Centrepieces, Props, Confetti, Balloons, Food Carts, Mobile Bar, Bouncy Castle, Light-up Letters, Lighting, Other
Can we hire individual items?
Yes
Are there any requirements for setting up?
No
When do you collect your items from our venue?
The day after
What forms of payment do you accept?
Cheque, Bank Transfer, PayPal
What type of weddings do you plan?
Religious, Civil Ceremonies, Asian, Jewish, Multi-faith, Large Weddings (150+), Destination, Same-sex, Budget weddings, Luxury weddings
What services do you offer?
Concept Planning, Full Organisation, Tailored Packages, Venue Search, Supplier Sourcing, Venue Dressing
Will you be there on the day?
Yes
Do you offer an advice service/consultation?
Yes
What forms of payment do you accept?
Cheque, Bank Transfer, PayPal
About
More about us
Josh Tully has a genuine passion for organising weddings. Honing his planning skills while orchestrating the weddings at Babington House. Josh has established a reputation for planning and executing elegant, stylish, beautiful weddings across all seasons and budgets ranging from low-key- intimate ceremonies to lavish extravaganzas. Josh prides himself on his ability to create an instant rapport with anyone he meets or works with.

"I dont view my role as work; its a hobby. Working with a couple who are celebrating their love is genuinely rewarding. I don't work for you, I work with you to create your dream day. You don't want someone who marches in and takes control of the planning process for you, but someone who can enhance the entire experience.' - Josh Tully
View availability
Josh was hired by my husband and I to plan and manage our wedding. From day one Josh was so helpful and full of great advice and guidance. He completely understood our vision what we were looking to achieve and pulled together everything that was needed to make the day a success. <br /> <br /> I cannot stress how valuable and knowledgeable he was and how wonderful and stress free our day was knowing that everything was in the safety of Josh's hands. Our day was the most magical day of our lives and I have Josh to thank for bringing our dreams to life.<br /> <br /> I could not recommend him highly enough.
Exceptional attention to detail, meticulous preparation / planning and a style visionary - Josh is extremely experienced, talented and capable wedding planner. He will not let you down! An outstanding management option that I would recommend to anyone planning an important event.
Josh has an amazing and uncanny knack of knowing what you need before you do. He is the main reason I glided down the aisle a serene and stress free bride. From start to finish he made sure our wedding day was perfect. Nothing was too much trouble and on the day every last little detail was taken care of. He is warm, friendly, professional and his attention to detail is second to none. He is, to put it simply, an absolute star!
As my then fiancé was working abroad for most of the run-up to the wedding, at times I really felt overwhelmed by having to organise things on my own. The only way I got though it without some sort of meltdown was by having Josh on the end of the phone or email at any time of the night or day - and yes, there were early morning/late night panics! At our meetings his thoroughness and attention to detail filled me with confidence that this was a person who could handle anything from the horrors of the seating plan, to the smooth handling of the florists, the vicar and even the most awkward relative! <br /> <br /> I cannot recommend Josh highly enough both as a person and as a true professional – I envy anyone who finds themselves lucky enough to be working with him.
Dear Josh,<br /> How can we ever thank you enough for arranging our party so brilliantly.<br /> The letters are pouring in, saying it was the best party ever. The atmosphere, the entertainment, the music,<br /> the organisation, food/drink – everything perfect.<br /> I could never have done it without you. I had this vision of what I wanted to achieve – and WE DID IT!<br /> Our mighty minds were singing from the same hymn sheet from day 1, and throughout all the thinking and planning we understood each other. It was all such fun and a joy working with you.<br /> THANK YOU, THANK YOU. I had the time of my life – as I think you saw! My head is still reeling and full of music.<br /> I'm still on that dance floor dancing my heart out!<br /> <br /> Thank you again and again.<br /> With masses of love,<br /> Anne x