Wedding Colour Palettes for 2019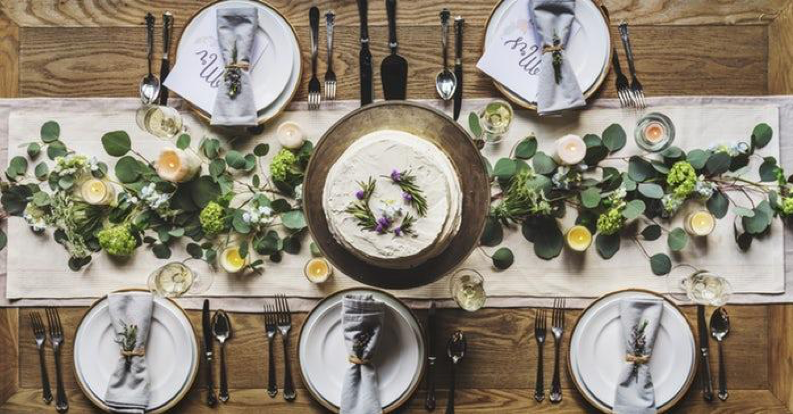 If you are planning to get married this year, and you still have no idea what your theme or wedding colours will be, sit back and relax while reading this list of wedding colour palettes for 2019. The colour trends this year vary from vibrant options of the bright, rich and bold, to some subtle, classy and muted hues bringing elegance and sophistication. Use our guide for inspiration and stay on trend this 2019.
Dusty Rose in Spring
This wedding colour looks simple and quiet but very classy and sophisticated at the same time. Whilst not being too soft, this beautiful palette fits perfectly with any wedding displays and decorations that you may have on your special day. You can combine many other colours to add more life to your reception and decorations, especially if your base colour is white. This is perfect for a spring wedding due to the muted tones and obvious elegant feel. The best compliments for dusty rose are green, dark navy, dusty blue, grey, gold, and blush.
Sunflower Yellow to Brighten your Summer
Make your wedding even brighter by adding Sunflower Yellow to your wedding. Whether you're aiming for a sunny and classic garden wedding, or going rustic, the sunflower yellow colour palette is a great choice for bright, outgoing and positive couples. The colours just pop out and really lifts the vibe of the wedding. It goes well with cooler hues, like purple, navy blue and forest green and perks up with orange, magenta and hot pink! Go for unconventional pairs and match it with burgundy red, because why not? It's a great way to perk up a rustic themed wedding and your photos will look amazing.
Emerald Green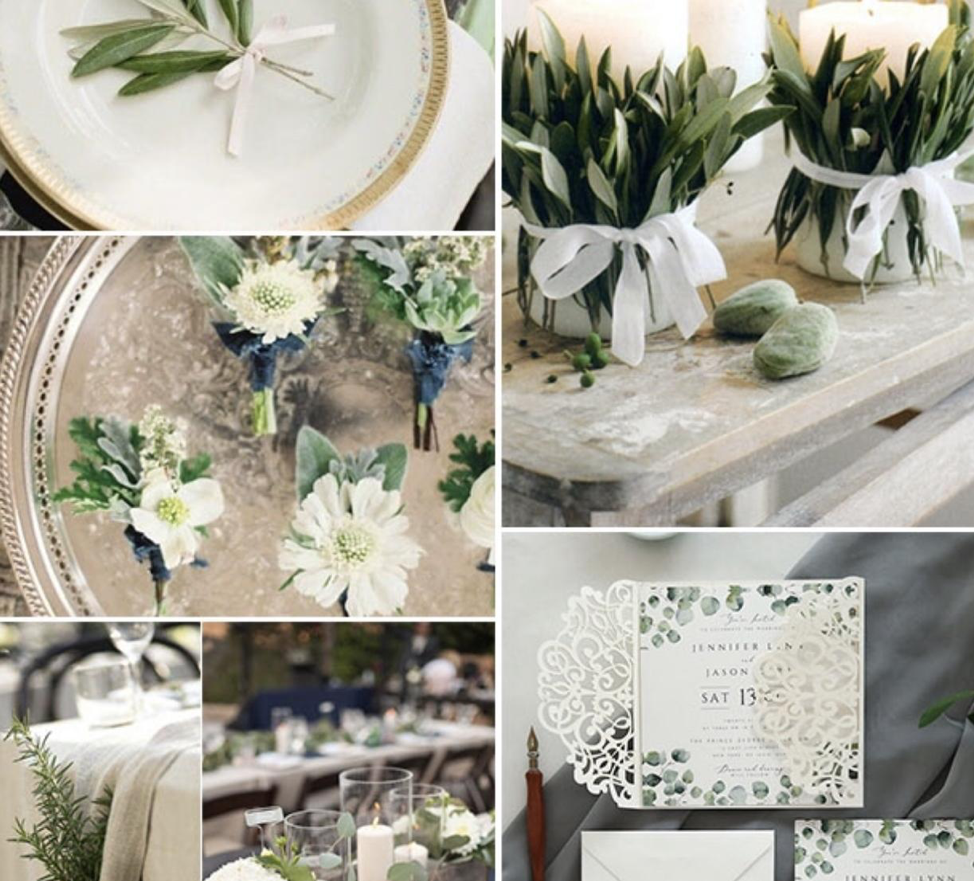 It's no secret that when it comes to weddings, elegance and sophistication comes to play. When you want to stand out and be a picture of elegance, emerald green is the way to go. Emerald Green's saturated and bold colour is a powerful way to make a statement if you want to stay away from the usual jewel tones, blue and purple. It's a flexible colour that you can partner with subtle hues of peach, neutrals and silver. It's perfect for autumn weddings and is a good contrast for your wedding dress.
The other side of Autumn: Burgundy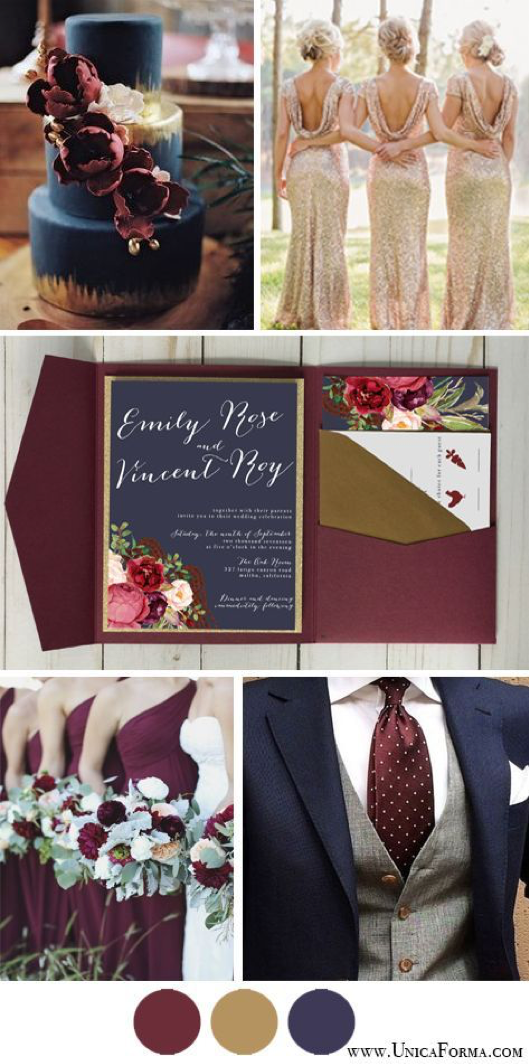 Burgundy is a dark red colour that's fit for autumn weddings. Deep reds are in for 2019 as it invokes mystery into your wedding and helps enticesenses for your romantic day. Not only is wine a staple in every wedding, it's a great colour that matches silver, gold and dark blues.
Blue and Blush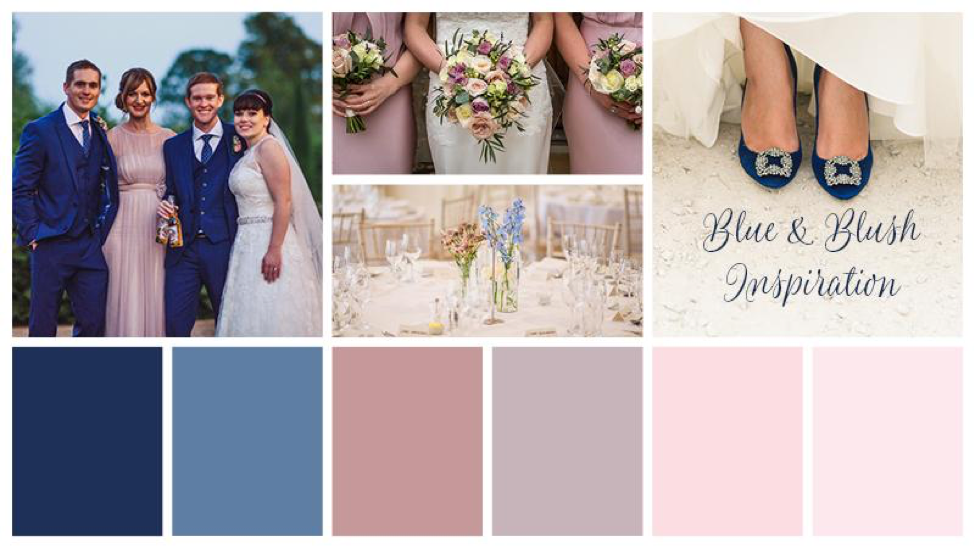 For a wedding that's fit for cooler personalities, Blue and Blush are a great combination that evokes thoughts of being bold yet angelic. Add a touch of silver to take the elegance up a notch and you'll have the coolest winter wedding for 2019. This colour palette is also great for outdoor weddings with the lush green background. Daisies, roses, and even stargazers will look great in your bouquets, centrepieces, and other decorations that will make your special day a memorable one.
All Year Colour: Silver Sage
This 2019 will also be the year of muted green shades. It can be silver sage, green jade, and moss. As we embark on more greens this year, wedding followers see this colour palette as cool and full of grace that brings elegance to your big day. The delicate sage green is also a great alternative to the typical neutral and muted shades, especially if grey or beige isn't your thing. This colour palette can be complemented with a wide range of accent colours that you can easily pair up with, because of its simplicity. The best colour compliments for silver sage are taupe, dove grey, beige and light brown.
We hope that we have helped and inspired you in making your wedding colour palette choice. We're sure that these colours will be greatly loved by your family and guests. Additionally, it will look wonderful in your wedding photos and videos. Whatever colours you may choose, may they be rich and bold, soft and muted, or a mix of both, just make sure that the colours you pick will suit your personalities. Don't be afraid to sit down, experiment and mix and match. You never know what unusual colour pairings you might come up with. Just spending a little time planning can help you choose a colour palette that's perfect for the wedding of your dreams.