20 Tips for Styling a Beach Themed Wedding
It doesn't take much to pull a coastal themed wedding together. Pick a few of our top tips and "dud dah", a look that will automatically transport your guests to sun-drenched shores…..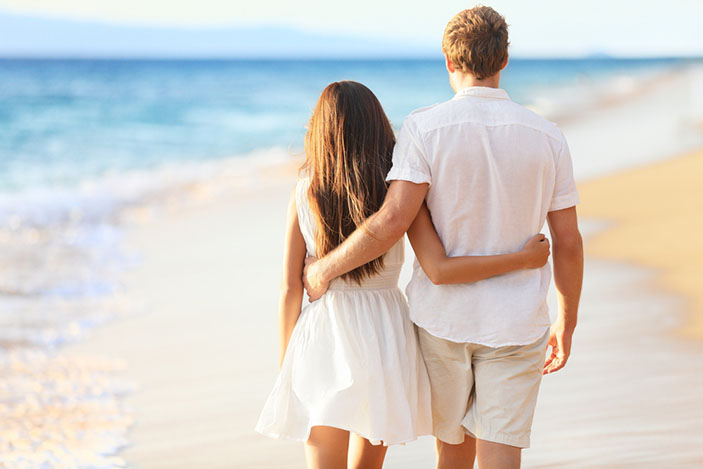 Ensure that you carry the theme through to your cake and sweet treats e.g. with coral or shell decorations.


Ask your florist to recommend flowers and foliage most commonly found in coastal locations to make the look really authentic.


Create a 'fishing net' or a hessian table runner.


Use layered coloured table linen in shades of blue.


Fill clear glass tealight holders with sand before putting the candle in.


Use blue coloured glassware, for example, for the water tumblers to inject a pop of blue into each place setting.


Include twigs that are reminiscent of coral or vertical floating seaweed, into your centrepieces.


Remove the handle of a child's bucket - spray with aerosol adhesive - cover with sand. Place upside down on your table - the perfect sandcastle centrepiece!


Fill Kilner jars with seasalt and place the tealight candle on top. Decorate the top of the jar with twine or raffia and shells.


Leave your guests a 'mini' message in a bottle as their wedding favour


Stack fish bowls of different sizes and fill with water in different shades of blue. Place floating candles in the top bowl


Make seaside inspired cookies as guests favours and beautifully package them in cellophane bags.


Place beach pebbles in the bottom of your glass vase centrepieces. These can be collected from the beach or purchased from specialist outlets.


Fill the bottom of clear hurricane lamps with shells once you've stood the pillar candle inside.


Make hessian chair ties, gathered at the centre with a starfish shell.


Ask your guests to write you a wish on a large pebble and display in a clear glass hurricane vase. Keep forever to remind you of your big day.


Ask your florist to incorporate shells into your bouquet.


Create a 'LOVE' sign of over-sized letters adorned with shells.


Provide your female guests with comfy flip flops for the evening festivities, regardless of whether or not you are by the sea!


Finish your cake with soft brown sugar to represent sand!