Ambience Venue Styling Berkshire
The Basics
Do you do bespoke bouquet designs
Do you do buttonholes
Do you also do venue dressing
Can you decorate the ceremony room
Can you decorate our car
---
Type of floristry:
Fresh, Artificial
Where are you based?
Berkshire
Do you offer post-wedding flower preservation?
N/A
What forms of payment do you accept?
Cheque, Cash, Bank Transfer
Can you personalise your favours
Do you deliver
---
What kind of favours do you offer?
Edible, Keepsake, Traditional, Alternative, Miniature Bottles, Candles, Gift Boxes
Do you have a minimum order size?
Please contact me to discuss
How long before my wedding should I order?
At least 8 weeks before your wedding
What forms of payment do you accept?
Cheque, Cash, Bank Transfer
Can we hire individual items
Do you travel
---
Services you offer:
Venue Styling, Marquee Lining, Prop Hire, Lighting, Other
What items do you have for hire?
Glassware, Tableware, Chair Covers, Aisle Runners, Signage, Backdrops, Centrepieces, Props, Confetti, Balloons, Food Carts, Light-up Letters, Lighting, Other
Are there any requirements for setting up?
No we are flexible
When do you collect your items from our venue?
Midnight or the morning after the event
Where are you based?
Berkshire
What forms of payment do you accept?
Cheque, Cash, Bank Transfer
About
If you're planning a wedding in Berkshire then make sure you choose Ambience Venue Styling. As the stylist for this vibrant and diverse county, I provide a personal local service helping brides to create the dream setting for their wedding ceremonies and receptions.
Berkshire is blessed with simply stunning wedding and celebration venues, both rural and the counties cities and towns. With this wealth of diversity in these areas I am continuously inspired by the ever changing seasons and styles that surround the area and compliment these beautiful venues.

Planning a wedding or event can be a daunting prospect, where do you start? As a venue stylist I am here to work with you to help visualise and make a reality the dreams you have for your big event. If you aren't quite there yet and are simply overwhelmed by the huge amount of styling ideas and their content, I am here to listen, advise, design, create and finalise a venue styled to your dreams. It is important to remember that these memories are made to last a life time, to look back on with delight. With using Ambience Venue Styling Berkshire, I will work with you to make your special day venue vision a reality.
Find Us
Inspiration by Ambience Venue Styling Berkshire
Reviews

13
Leave feedback

Aasha Cowey
We met Claire at a wedding fayre and were impressed with the range of decorations she had available to make our blank canvas our own. The package become discounted the more we picked and Claire helped us with aisle decorations, ceiling decorations (which were bespoke), tree stumps for the centrepieces, chair ties (including special decor for the bride/groom), starlit curtain and draping, table runners and a postbox! So we were relying on her for quite a lot :). Claire also worked closely with our wedding planners (who produced a number of our bespoke items) and florist to agree the overall look and as can be seen from the photos, It all came together really nicely. Claire also stayed late and returned the next morning to assist with the overall last minute touches. Claire was friendly and approachable throughout. Many thanks!

Katie McMaster
We recently got married at The Elephant Hotel and Claire was brilliant!! The room looked amazing and all of the little finishing touches made such a difference. Claire is full of brilliant ideas and really helped us put our ideas into action. Plus she has a huge range of lovely products to use. I would thoroughly recommend Claire and Ambience Venue Styling! Thank you Claire!

Melanie Doig
We recently used Ambience Reading for a Charity Ball at the Crowne Plaza, Reading. Claire was very professional and made the event look amazing with her chair covers and taffeta bows ! I would highly recommend her for any event !! Thank you Claire x

Paloma Stahelin Castello
The products Claire provided for my birthday party were fantastic, everything looked amazing. She had some great ideas for the room which i would have never thought of. Thank you for all your help x

Kayleigh Simmons
The items Ambience provided were high quality and very elegant. Thank you for a smooth service Claire I would recommend you.

Amanda Baker
Claire has the uncanny knack of seeing past a boring function room, and creating a truly magical space, with creative flair, artistic talent and a keen eye for perfection, all of her efforts, ideas and hard work create the perfect wedding backdrop. The wedding guests and happy couple are sure to be charmed and delighted with the surroundings for their special celebration.

Peter Goddard
Claire did a fantastic job to make our special day a memorable one! Coordinated beautifully. Would fully recommend! Thank you.

Jodie Jay Wakeham
I used Ambience Reading for my recent wedding on 7/6/14. They were fantastic. Claire stepped in at the final stages due to illness of one of her colleagues. She put me completely at ease everything would be fine on the day, & it was! The venue looked stunning & would highly recommend anyone to use them.

Natassia Papierowski
Claire at Ambience Venue Styling Berkshire did a wonderful job and we couldn't have asked for more. Everything was finished to perfection and Claire really went the extra mile to make sure we had nothing to worry about on the day. Thank you :) Olly & Tassia

Gemma Pickett
We got married way back in January (2015 still) and Claire provided chair covers, sashes, starlight backdrop and ceiling fairy lights, for our wedding. She did a great job, was full of ideas and showed great attention to detail and listened to what we wanted and made sure we were completely happy with what she had planned. It was also the first time that she had decorated at our venue (Ufton Court), and she went the extra mile and ordered custom made chair covers to fit the chairs properly… there's nothing worse than a saggy chair cover!! Thank you Claire, you did a great job, as did the chap that helped get those fairly lights over those beams!! We would highly recommended Ambience Venue Styling Berkshire. In fact just noticed our setup is one of the cover photos at the moment!

Zoe Ridout
Claire is brilliant - she sorted all the decorations for my wedding. It was so much easier doing everything through her instead of having to liaise with various different suppliers, and she created a really beautiful look at our venue. She also gave us some great recommendations on how to style the venue when she met us on site and was very flexible with all my questions and adjustments (and last minute add ons!). I would thoroughly recommend her.

Caroline Oliver
Claire did an amazing job at transforming our venue, The Old Swan and Minster MIll. Everything looked stunning and it was amazing how the room went from plain to romantic. I am so glad we got Claire involved and would not hesitate to recommend her, the service she offers is brilliant :) Caroline x

Jennie Mundy
We got married last Saturday, Claire decorated a barge for us and our reception room, it all looked stunning!
Thanku Claire, the day was perfect X
Get pricing and availability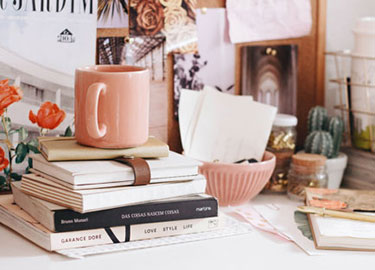 Your free account will also enable you to:

Easily manage and securely book your suppliers

Stay on top of wedding planning with our intuitive checklist

Keep an eye on spend with our budget tracker

Create and track your wedding guestlist

Plan your wedding on the go with our mobile app, downloadable via the App Store or Google Play
Thanks for your enquiry! You'll hear back shortly.
Couples interested in Ambience Venue Styling Berkshire also sent enquiries to the suppliers below too. You can simply send the same enquiry to them in one click.
Ivy & Gold Studio
13

We are so glad you are here! Fancy creating something magical togethe...
Dita Rosted Events
13

Creative, bespoke non-traditional wedding coordination & planning.
Stretch & Tents
13

Stretch & Tents will create a unique experience for you and your guest...
Ivy & Gold Studio
13

We are so glad you are here! Fancy creating something magical togethe...
Dita Rosted Events
13

Creative, bespoke non-traditional wedding coordination & planning.
Stretch & Tents
13

Stretch & Tents will create a unique experience for you and your guest...
Are you sure?
If you don't ask, you'll never know...
Continue to chat
Leave
Is this supplier not for you?
Explore other suppliers.
Ambience Venue Styling Berkshire
Sign up to our free planning tools today to save suppliers