Wedding Invitations - Where to Begin?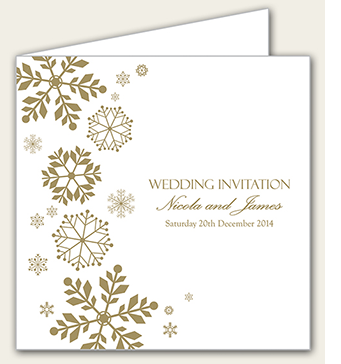 By Lisa, The Card Gallery
You're getting married - many congratulations! By now you've probably given some thought to when and where you're getting married and possibly booked a venue… and realised how much there is to consider and plan, in preparation for your big day!

However much or little you like to plan, a list of all the wedding stationery you're going to need will help things run more smoothly. We find lots of couples spend a lot of their time sorting the venue, cake, flowers, dress etc, but often forget to invite their guests until closer to the time… sometimes a little bit too close!

A checklist of the stationery you're most likely to need is as follows:
Before the day

Day invitations
Evening invitations
Ceremony and reception


Order of Service
Table plan
Place cards
Menus
Guest book
After the day
There are lots more stationery items that you could choose to add, save the dates and rsvp cards for example, but the above list gives a starting point for the real essentials.
Guest numbers

Working out your numbers is the next thing you'll need to focus on. Work out how many guests you'll have for the day and the evening. Go through the list of guests again, for example with your parents, to check if there's anyone else who should be included that you might have forgotten.

Once you've worked out your numbers you've got a good starting point for ordering your stationery. Add a few extra invitations for mistakes and any last minute additions. Start adding the surnames and addresses of all your guests to your list. You'll be surprised at the number of people's surnames and postcodes you don't know!
When to order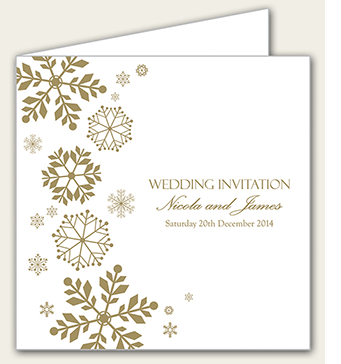 It's likely you'll need to order your stationery in stages. Order your invitations once your guest list has been drawn up and send your invitations out as soon as you can, so as to be sure of lots of 'yes' replies.

Order your ceremony and reception stationery approximately one month before your wedding. It's normal to order your table plan and order of service with these kind of time scales, wedding stationers understand that you won't have sufficient details to order these much sooner.

Thank you cards can be ordered after your special day, it's a lovely idea to add a photo to your cards for your guests to have as a keepsake.

Things to consider Think about the style and colour scheme of your invitations. You'll want to continue this throughout the rest of your stationery. If the colour scheme for your wedding isn't yet set, choose a neutral colour scheme so that it will co-ordinate with any flowers and dresses you later choose.

Many stationery companies now offer the option for guest names to be printed onto your invitations. This may be a good idea if your handwriting isn't particularly neat or if you're tight on time.

Address labels and envelope seals are also handy items that can be purchased alongside your stationery and will save you lots of time writing on envelopes and sticking them down.