8 Unusual Wedding Bouquet Ideas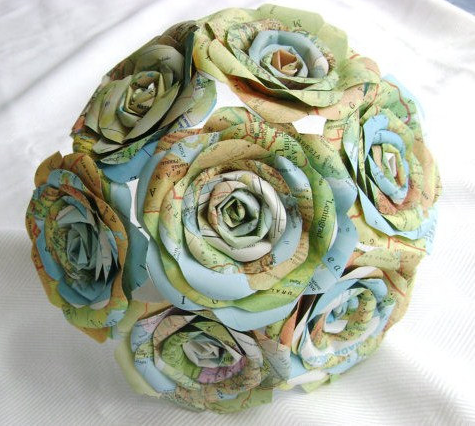 Fancy having something a bit different for your wedding day flowers? There's absolutely no reason why you should have a traditional bouquet. In fact, when you stop and think about it, why do we even hold a random bunch of flowers in our hand?
I looked it up… there are 3 possible origins of the bouquet: 1. It was born out of 'necessity' when people only take 1 or 2 baths a year, so holding a bouquet would mask their stench somewhat. 2. The herbs and wild flowers included were thought to ward off evil spirits. And 3. Since the bride was considered lucky other women would attempt to tear off parts of her dress to bring luck to themselves, so a bouquet was added so as women could grab that instead (think bouquet toss!).
So there we have it… Whatever the reason we should carry a bouquet we should definitely take the opportunity to make it something personal and reflect your wedding style!
With that in mind, here are a bunch of ideas of non-traditional wedding bouquets to get your creative juices flowing!
1. This modern take on an avalanche bouquet by
The Flower Fashion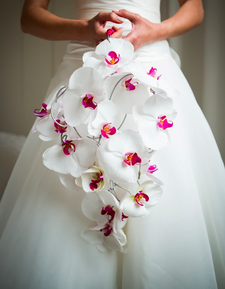 2. This buttony beauty by
Buttonbunches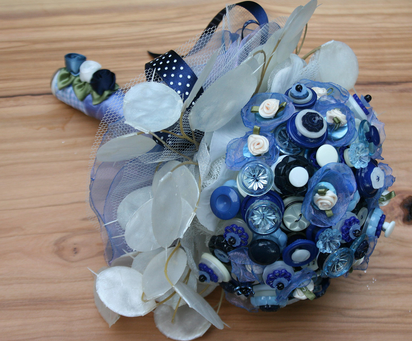 3. This long tall upright bouquet by
Eleanor Yeo
4. This sparkly broach filled number by
Florio designs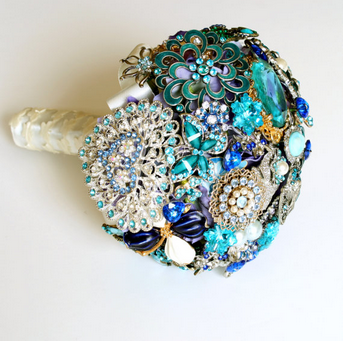 5. One for the sweetie lovers by
Ditsy Bride on Etsy
... I wonder how long this one would last...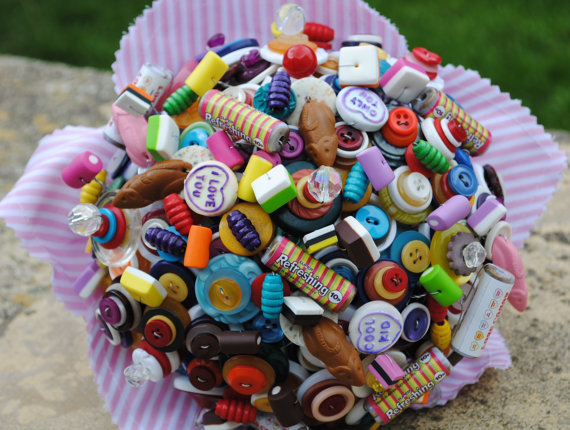 6. Another Ditsy Bride bouquet, this time all kitsch and Cath Kidson inspired!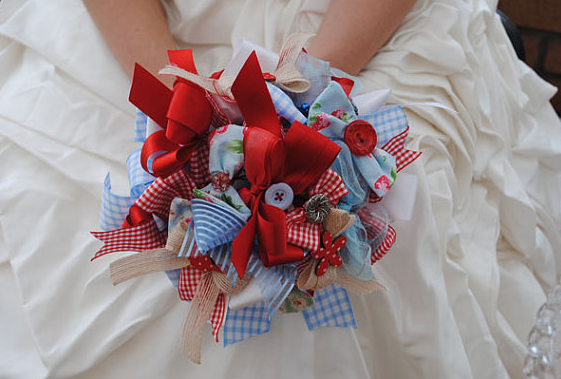 7. Whilst it may be a touch pricey, this
copper rose bouquet
is so cool and will become an ornament in your home!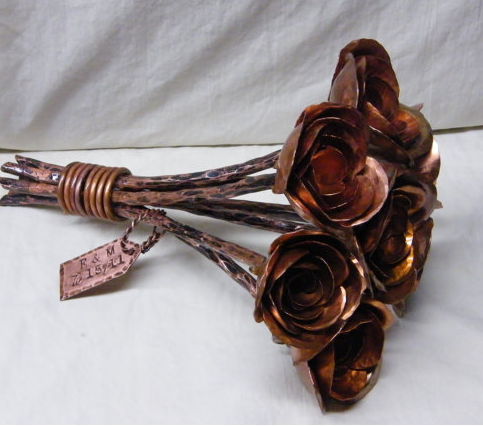 8. This exotic Protea flower via
Sweet Violet Brides