How to pick the right Celebrant for your Ceremony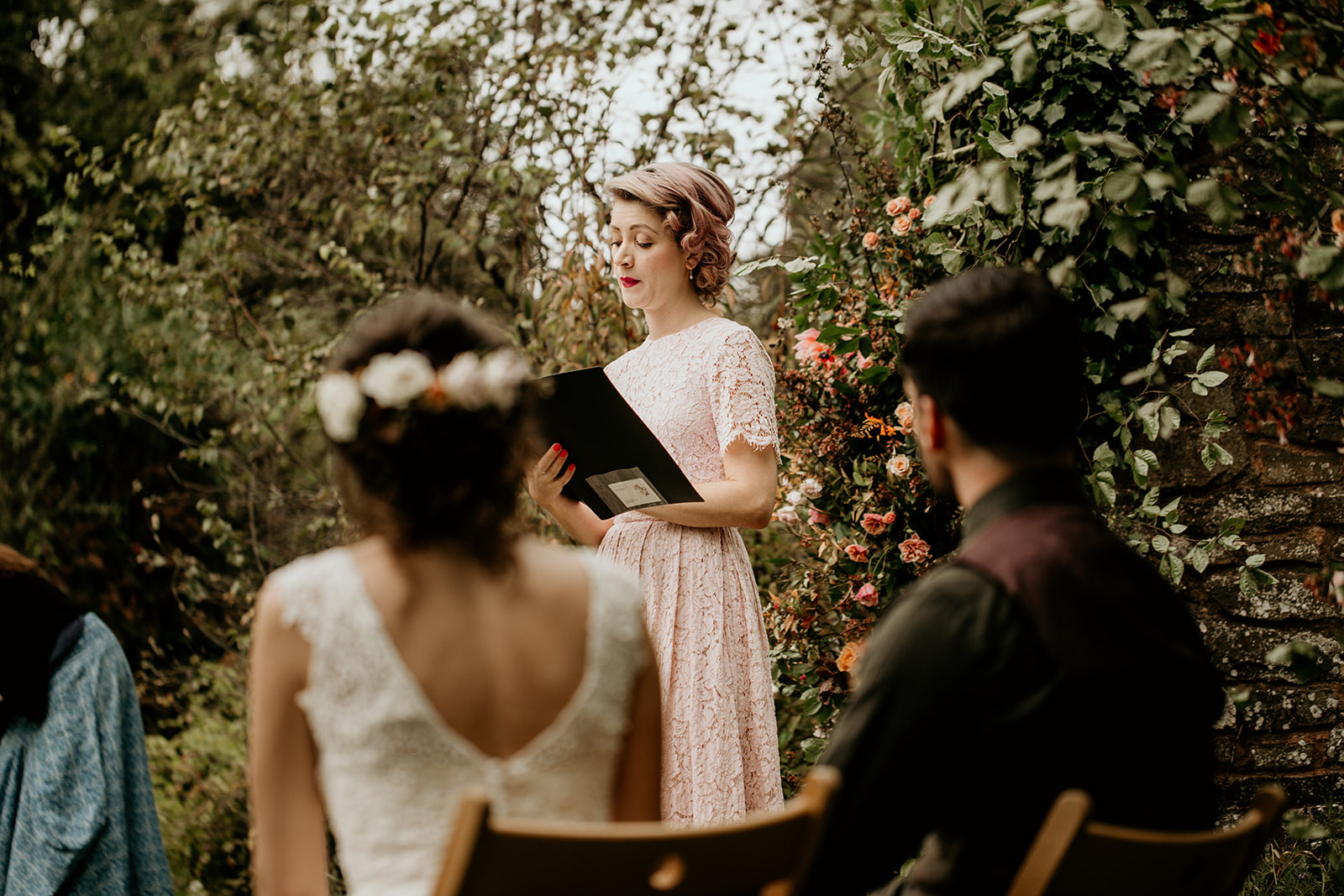 When it comes to planning a wedding, there's no 'one size fits all' for each and every couple. But this isn't just the approach when it comes to thinking about your dress (caterer / venue / etc….)
Wedding Celebrants today offer a whole heap of different ways for you to make your ceremony more personal, but with so many different celebrants out there to choose from, how do you find the person that's right for you?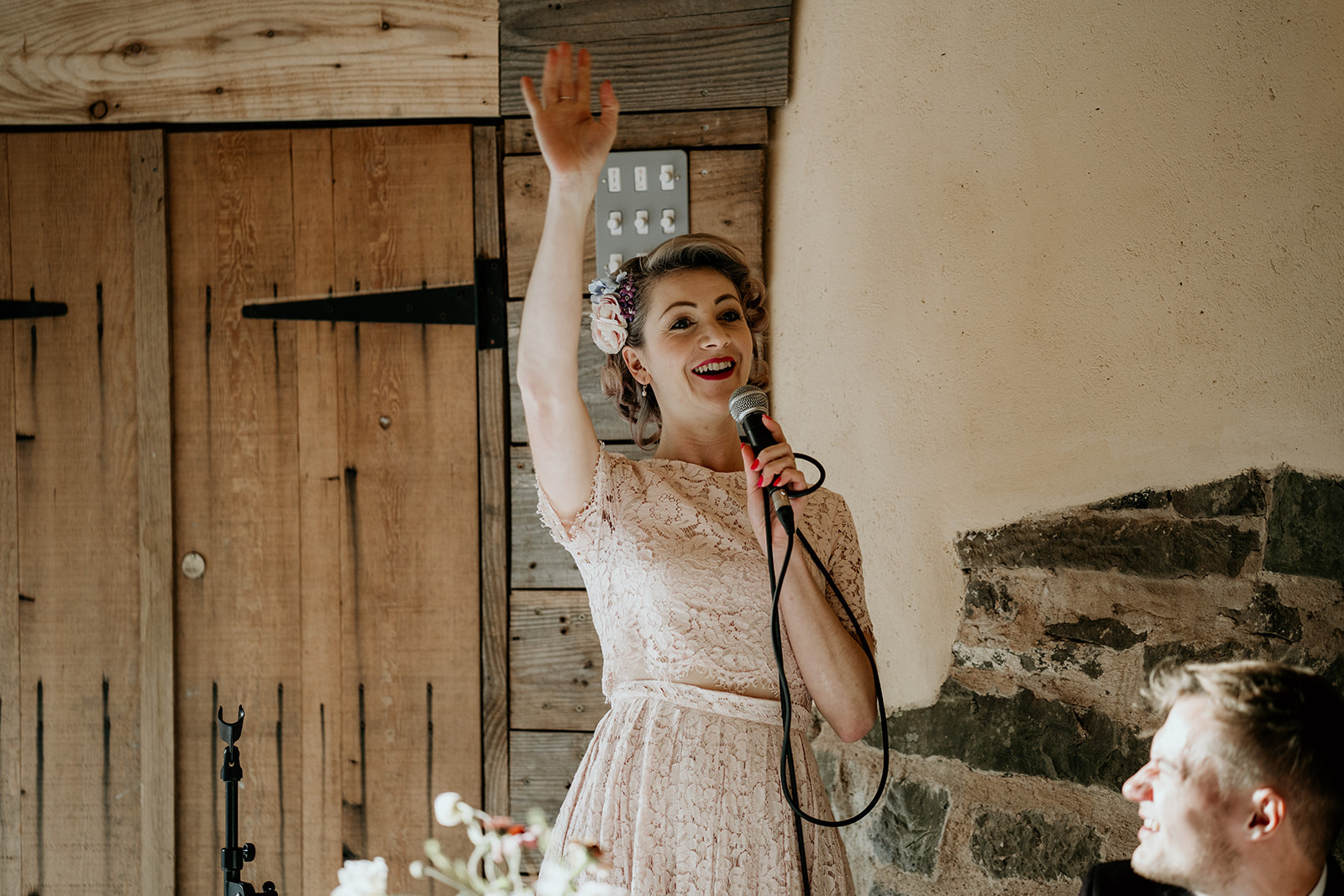 Photo credit - Elena Popa
Choice
Once upon a time you had two options for your wedding: either you were married in your place of worship, or else you enlisted the help of a licensed registrar. The choice was limited, and what went into the ceremony was rather black and white.
Today, there's so much more colour in the detail of what goes in to a wedding! You can do pretty much anything you like when it comes to saying "I do," and the options that are available deserve just as much attention as your flowers and cake. You don't have to settle.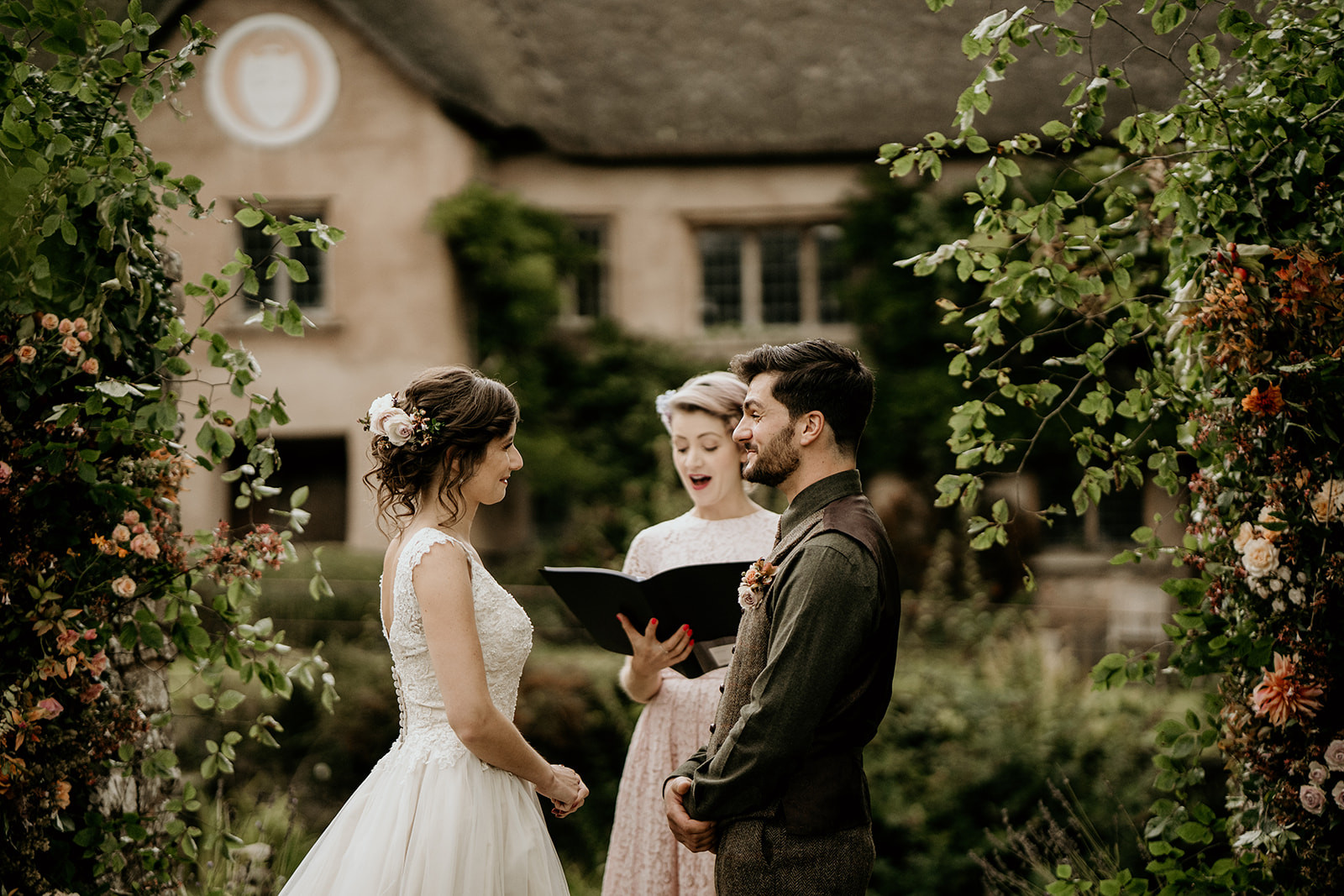 Photo credit - Elena Popa
Style
If you're opting for a stylised wedding, why not have the ceremony to match? Look for a celebrant who compliments your theme and vision. If the wedding is contemporary and stylish, look for someone more modern. Perhaps you'd suit someone more casual or spiritual to meet with your bohemian theme? Are you more alternative as a couple? Why not choose someone who echoes your own style and taste in their appearance?
Look at the celebrant themself and view the pictures on their website – or even better if they have a blog. Take note of what they're wearing and their own personal style and appearance, to gain a sense of their 'look' on the day. It may sound superficial, but this person is going to feature heavily in your photos during the key points of your service, so if you've spent hour choosing the right flowers to match your bridesmaids dress, why not do the same with the person who is conducting your ceremony?
Photo credit - Simon Biffen Photography
Speciality
Spiritual? Symbolic? Fun and quirky? Traditional? Every celebrant comes with a niche, or a USP for what makes them so great. A good celebrant will always tailor the ceremony entirely to suit your needs and wishes, but if you've got your heart set on having a full pagan handfasting, perhaps look for someone who specialises in rituals.
Similarly, if storytelling is more your thing, look for the person who sells this as their passion. Maybe you're bringing in an element of culture or religion? There are celebrants out there who have similar traditions in their own lifestyle who would be more confident and knowledgeable in delivering this on your day.
Extras
And it isn't always just the ceremony! Some celebrants will state their added extras, such as whether they might stay for an hour to assist at the reception. Maybe they're also an MC and could you even more on your day by bringing an element of coordination to your 'DIY' do.
Experience
Some of the greatest celebrants have only been around for the last 5 minutes – whilst those that have been in the business for years may be guilty of being somewhat stuck in their ways… It's important to remember that time isn't everything, and everyone starts somewhere. So, when you're looking out for the more 'experienced' celebrant, remember it's not always about counting how many couples have made into their little white book – it's also about their background.
What did they do before they were a celebrant? Were they already in events? Do they have a history of public speaking? Maybe they're been classified as a wedding industry expert in another field too? When talking to a potential celebrant, it's always nice to ask them what made them come into this line of business. Celebrating people's lives and their love is an incredibly personal service, and most celebrants are inspired by the people they work with – but it's important that their reason for 'why' will also inspire you!
Photo credit - Elena Popa
Awards and Testimonials
You don't need an award to make it big in planning weddings. Look out for other accolades on a celebrant's website such as who they've worked with, or perhaps who they've written blog pieces for – and best of all… go check out those testimonials!
Couples can't speak highly enough of the people who truly made their wedding perfect, and their relationship with the celebrant will shout itself loud and proud from their thank you letter and recommendations. It's such a personal service after all.
Recommended
A venue's recommended supplier list is worth it's weight in gold – a whole, ready-made list of excellent wedding professionals that will be perfect for your day. But that doesn't mean they're the only option. Just because they've worked at that venue, or have a great relationship with the event team, it doesn't necessarily mean they'll be the perfect fit for you too, and you're not obliged to choose them; so, feel free to say thank you and carry out your own research instead.
Click
No, not just on the link to their Instagram! I mean 'click' with your celebrant before you commit.
When making an enquiry, feel free to ask for a phone call or video chat before making your decision. Sure, you know they do, but it's great for you as the couple (and the celebrant!) to get a feel for one another, and see whether there's chemistry.
This person is about support you and guide through one of the most exciting but nerve-wracking parts of your wedding - so it's important that you feel comfortable with them from the start, and that your connection is also built on familiarity and trust.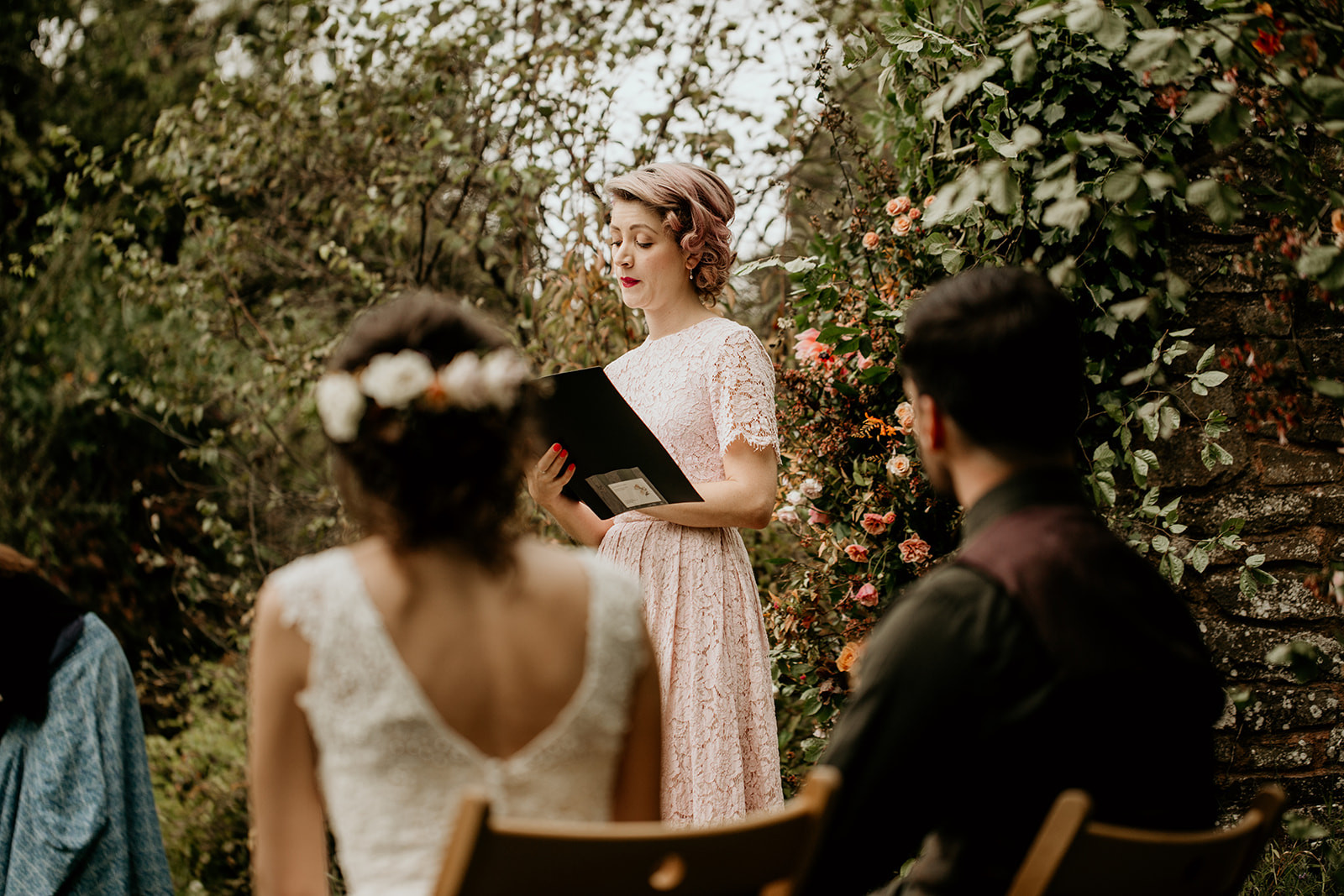 Shop Around!
When couple tells me that they're also talking to 2 or 3 others – I congratulate them! As a celebrant myself, it's so important to me to know that my couple are really their decision seriously. I want them to find the person who is right for them – even if it isn't me in that moment.
No celebrant will ever be offended to know you shopped around before saying yes. We're pretty damn hot on making your wedding day as perfect as possible – and most importantly – as personal… so, consider all of the above and find the right person for you!
About the author
Samantha Kelsie (@samanthakelsie) is The highly sought-after Wedding Celebrant & MC dedicated to sharing 'your' Love in the way that's right for you! Samantha Kelsie has over a decade of experience in writing, officiating, creating & coordinating incredible love stories & weddings that rock. Originally a wedding planner but now a full time Celebrant & MC – Samantha has written enough 'tales of true love' to last anyone a life time…