Your Honeymoon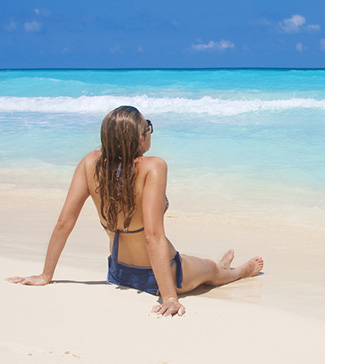 Your honeymoon! The final part of your wedding celebrations… but the question is, where will you spend it? Do you want to jet off to the sun and spend your time relaxing on the beach? Or, perhaps you want to experience a honeymoon full of adventure! Use Wedding Planner's Timeless Advice on honeymoons to help you decide where it is you will be going and we'll even throw in a few tips and tricks along the way!


How to choose your destination?


Choosing your destination is tricky. There are so many places you could go! Whether you decide to spend a quiet week in Italy or go all out and spend a month in Australia, use these questions as an aid to help you with your decision.

1. How big is your budget? Your honeymoon should be an out of the ordinary holiday! Think about locations that you have both always longed to visit. Make sure you have enough money in your honeymoon budget to be able to do things once you get there! Maybe you want to ride an elephant or go snorkelling- it all adds up!

2. When should you go? There are no rules on when you should leave for your honeymoon. Most couples choose to go shortly after their ceremony but if your budget doesn't allow this then maybe consider taking a short break somewhere in the UK and continue saving for your extravagant honeymoon of your dreams!

3. Where can I go? Anywhere! Maybe you want to head off to the Maldives, a beautiful and well known honeymoon destination or you could always try Asia and head towards Thailand, another stunning place. Sit down with your partner and try to work out where in the world would be special for the both of you.

4. How do I book my honeymoon? Travel agents are great at booking honeymoons! They will be able to ensure that everything is covered for you, from your flights and hotel to renting cars and what's going on in the local area. However, if you feel confident booking holidays online then there is nothing stopping you booking your dream time away from home!


Top ten most popular honeymoon destinations


The Maldives
Fiji
Mexico
Italy
Hawaii
Bora Bora
Aruba
The Bahamas
Jamaica
Florida

These may be the most popular places to travel but there is no stopping you going elsewhere. Maybe backpacking is your thing? Why not travel around Europe and see plenty of incredible places on your way round. Online research will give you a really good indication of whether or not you like various places- search for reviews and ideas from other people in the same position!


Honeymoon tips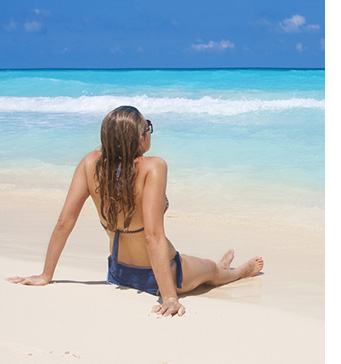 Enter every holiday competition you come across! There are some great honeymoon ones out there…

Check out any loyalty points you have with Air Miles, Nectar etc.

Look for money saving coupons/deals in newspapers and for discount holiday vouchers on the web.

Set up a Gift/Wish List! Try asking for foreign currency or for your friends and relatives to pay for a specific element of your honeymoon such as an excursion or a dinner out.

Make a list of friends and family abroad, maybe they can put you up or recommend you to the best places.

For the best deals, book through independent travel agents, they are more open to negotiating!

Do not stint on insurance, check your credit card to see if you already have travel insurance included if you pay for your holiday on your card.

Organise lots of romantic treats; a special dinner, moonlit walks on the beach, an early morning picnic to watch the sunrise!

Beware of bargain flight deals, they could triple by the time you have added taxes and any further charges for hold luggage or any specialised equipment - sports kit, for example - that you may wish to put in the hold.

Book your flight with budget airlines well in advance, the earlier you book the cheaper it is! Also, if you can, take only hand luggage, this could also reduce the price.

Contact the local tourist office for the resort, they can tell you about any special passes or deals for attractions and events Booking in advance may get you a discount, and at the very least enable you to avoid queues at the ticket offices!


The boring bit…


Once you have chosen your destination and you are ready to book your flights, quickly glance over this checklist to ensure you are good to go!

Have you changed your name on all your documents? To cross the border you documents must all match!
Is your passport valid?
Have you taken out travel insurance?
Are you up to date with all your jabs and are there any more that you will need if you are going further afield?
Have you taken the time off work?

Planning your honeymoon can be great fun, what a perfect way to end the wedding of your dreams! So whether you have decided on a long haul getaway in Hawaii or a camping weekend in Cornwall, make it special for the both of you. After all, it will be your first holiday away as a married couple!

Other Timeless Advice you might like to read:
'Budgeting and Determining a Wedding Savings Plan'
'After the Wedding'