Samantha Kelsie | UK Celebrant
The Basics
Do you travel
Do you have Public Liability Insurance
Are you a member of the Fellowship of Professional Celebrants
---
What style of ceremony do you offer?
Religious, Spiritual, Musical, Renewal of Vows, Civil Partnership, Commitment Ceremony
How far in advance will you meet us?
Approximately 2-3 months before the ceremony
Can you help us write our vows?
I offer you the option to write your own vows, or have help along the way!
Where are you based?
London
What other services do you offer?
Handfasting, Unity Candles, Sand Ceremony or any symbolic ceremony which is meaningful to you. I am also available for destination weddings and beach blessings abroad.
What forms of payment do you accept?
Cash, Bank Transfer, PayPal
About
The perfect choice for a unique wedding ceremony. Samantha Kelsie provides a bespoke service to help you celebrate your love in a way which is more personal and meaningful to you, your love, and your lifestyle.
Samantha Kelsie is a professional celebrant providing bespoke wedding and commitment ceremonies to couples all over the UK and Internationally.

"I write and officiate bespoke wedding ceremonies to mark the more joyous and beautiful moments in life, in a way which is most meaningful to you."

Every wedding ceremony Samantha delivers is professionally written and conducted in a way which ensures that you celebrate your union exactly as you wish, with your own personality, style and beliefs included.

"Most importantly, I'm here to tell your story..."

Traditional or spiritual, alternative, or really quite ordinary – Samantha will help you to design the bespoke wedding ceremony which is unique and appropriate to your way of life.

As both a celebrant and a wedding planner, Samantha offers a range of services including tailor-made ceremonies and on the day coordination packages, all designed to work exclusively around you!

Samantha is also proud to offer her services as a 'Wedding Host' and MC, to take you right the way through your day.

Find Us
Inspiration by Samantha Kelsie | UK Celebrant
Reviews

17
Leave feedback

Ben and Lara
We are so glad we found Samantha to be our celebrant - the day just would not have been the same without her! She did such an incredible job writing our ceremony and helping us write our vows, and also making us feel calm and relaxed on the day. She kept everything on track, so we didn't have to worry, and delivered the ceremony so beautifully. She managed to put in to words so many things we hadn't even thought of, and we were so grateful for her enthusiasm and patience when it came to our unusual crystal ring blessing! The whole ceremony was relaxed, heartfelt, funny and memorable, and better than we could have hoped. So many of our guests commented on how unique they thought it was and how much they loved it. We absolutely can't wait for the video to relive it all over again. It is really is tough to put into words just how brilliant you are Samantha! Thank you so, so much for being such a big part of our day and for making it so special - and for staying to celebrate with us!

Chrtistina and Jordan
We wanted to tell you how amazing we think you are, and thank you from the very bottom of our hearts. Our wedding day was like a dream, and we are so happy. We couldn't have done it without you and your presence, ideas and organisation made that happen. Countless guests have asked about you and said how brilliant you were. You were the perfect mix of sincere, funny, friendly, and in control. The ceremony that you wrote was the most beautiful I've ever heard. You made us both feel calm throughout the day, when thunderstorms and power cuts may have ruined things you kept everything under control and stopped them from being a problem. It really is hard to find the words to express how grateful we are and how lucky we feel that we found you!

Kristine and Liam
Thank you for learning our story and sharing it with everyone, and for being there early to talk us through everything - neither of us felt nervous at all - just excited, feeling present and able to enjoy the ceremony.

We got so many comments from people who loved the ceremony, how personal it was, light hearted but also formal at the same time.

We are so glad we chose to have you there:)


Bron and Martin
Our wedding ceremony was perfect and hit all the right notes for us.

We had a beautiful day and feel that the ceremony really set the right tone and conveyed messages that were most important to us, and it was good to get a few laughs in too!

Now we have done it we feel completely vindicated in taking the two step approach i.e. getting paperwork/legal element completed and following it with our meaningful ceremony. We would happily recommend this approach, and Samantha too, to anyone considering it."

Jennifer and Andrew
"We just wanted to thank you sincerely for being the most incredible support and partner in crime during the wedding planning process and on the day itself. The day was perfect and everything I had hoped for. All of my guests commented about how smoothly everything ran all day and that was 100% down to you. Thanks again, you are the twinkliest of twinkly stars."


Rosie and Ross
"When we started planning our wedding [in the restored chapel at Sheffield General Cemetery], we knew that it was never going to be straightforward. A friend suggested we use a celebrant for the ceremony, after she said it was the best money she ever spent on her wedding day!
When we saw your website, and met you, there was never any doubt that we had made the best decision in having you to be our celebrant…
We met you for half an hour (in a service station on the M25) and it was like you already knew us! When you sent the draft of the script, I didn't even remember saying those things to you but what'd you'd created was so personal and so VERY us!
The ceremony ran totally smooth – even when an uninvited dog crashed the service! As we walked out of the chapel, all our friends commented on how different the ceremony had been to others, and more importantly, how much it was totally us.
Our day was filled with laughter and dancing; everything we'd dreamed of. Thank you so much for being such a crucial part of it. I would and will recommend you to anyone that will listen…"

Samantha and Daniel
Samantha you were absolutely amazing yesterday & totally invaluable to us all my bridesmaids love you!! Thank you so much – really cliche but you genuinely made everything perfect – just how I'd imagined it all to be I can never thank you enough – Thank you, thank you, thank you!!! X x x x x

Jill and Nick
We just wanted to say THANK YOU for all of your help and work you did to make our wedding day absolutely perfect. We couldn't have done it without you! The thought of planning a wedding overseas was always daunting, and for the past year you have perfectly guided us. Through expert recommendations (I couldn't have asked for a better or more talented group of vendors), keeping us organised and on track, and coordinating every last detail on the day – you helped ease so much of the burden and stress. Everything looked stunning, and it was everything I had hoped for and more! You were such a delight to work with!

Laura and Rob
We're finally settled back at home, so I want to take the time to say thank you ever so much for all of the hard work you did in pulling our wedding together: not only on the day, but for your support on the phone and email leading up it. Having you there gave us such peace of mind, putting everything in place and being ready to change plans as swiftly as the weather did. Knowing that you were fully in control of it all allowed me to relax and enjoy myself – no mean feat!

Gemma & Tom
Thank you so so much for spending time with us [to discuss our ceremony before the wedding], we were so relaxed with you and enjoyed the experience very much. We were both a little nervous before you came but we enjoyed ourselves. We are over the moon with what you have written [for our wedding ceremony] and have read it over and over, unfortunately not without crying yet, it's so beautiful and everything we wanted from our blessing.

Laura and Phillip
Thank you so much for everything! You have pulled the stress off me from the moment I met you over a year ago! I just can't thank you enough. This is just a short thank you and even bigger one is due when I return from honeymoon! Big hugs & kisses xx

Nikki & Andy
Just a quick email before I forget to say a huge thank you for Saturday- everyone commented how great you were

Jake & Mel
It's absolutely brilliant!
It's beautifully written.
The tone is spot on. It feels warm, personal, meaningful.
It's exactly what we were hoping for.
I both beamed and had to surreptitiously wipe my cheek on the train while reading it!
You've done such an amazing job for us.
We feel really lucky to have had your time, keen eyes, attention to detail and professional judgement on this service.
We absolutely love it and wholeheartedly agree with what you are saying.
We're incredibly excited about it and feeling fortunate to have you share the day with us.
Thank you!

Hannah and George
Thank you SO MUCH for being the most incredible wedding coordinator to have ever hired! We don't know how we would have achieved even half of what was achieved without you.
Your calm, reassuring, super organised and FUN presence was an absolute joy and having you as part of our special day was a true delight!
We cannot thank you enough…
you made magic happen, you bloody wizard!

Anna & Jeremy
I just wanted to write to say a massive thank you for all of your help in the lead up to and during our wedding. You were absolutely amazing. I trusted you so much with the organisational side of things (and I'm not that great at trusting people to do things so that's a real compliment!!), you were an invaluable source of advice and you were just such a calming presence – and not least, a real pleasure to have around.
You have this wonderful way of taking charge, and giving good advice, without in any way taking over or coming across as pushy. It also made such a difference on the Friday evening knowing that you were coming in to help on the Saturday morning. I would have been running around until god knows what time on the Friday night trying to get everything done otherwise. It meant that instead I was able to relax and have a really special night in with my mum and bridesmaids – so thank you.
The day went so well and we had such a lovely day. It goes without saying that I wouldn't hesitate to recommend you to friends! I do hope our paths cross in the future. And if not, I wish you every success– you're fantastic at what you do, so I have no doubt you have many more successful weddings ahead of you!

Sophia & Barny
We just wanted to say THANK YOU! For writing such a beautiful ceremony for us. It is such a good representation of our relationship. How have you found such meaningful words from all the nonsense we gave you?!!

Natalie & Nick
Samantha I cannot thank you enough for Saturday. You were absolutely fantastic and EVERYONE said how amazing you were and how incredible the ceremony was. Where we had such a mish mash, everyone loved it and the words so much. Thank you for keeping me calm and knowing you were there relaxed me so much. Thank you so so much!! Thank you also for our script and card - you are so sweet. Thank you for everything! x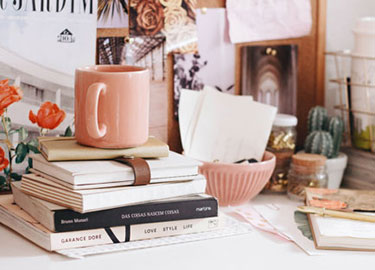 Your free account will also enable you to:

Easily manage and securely book your suppliers

Stay on top of wedding planning with our intuitive checklist

Keep an eye on spend with our budget tracker

Create and track your wedding guestlist

Plan your wedding on the go with our mobile app, downloadable via the App Store or Google Play
Thanks for your enquiry! You'll hear back shortly.
Couples interested in Samantha Kelsie | UK Celebrant also sent enquiries to the suppliers below too. You can simply send the same enquiry to them in one click.
Yvonne Beck Wedding Celebrant
17

Awesome Bespoke Ceremonies with an Award Winning Bilingual Celebrant!...
Jennifer Patrice Celebrant
17

My style of ceremony is heartfelt and meaningful and memorable for you...
Fun Loving Ceremonies
17

My name is Lisa and I am a fun-loving celebrant who really pays attent...
Yvonne Beck Wedding Celebrant
17

Awesome Bespoke Ceremonies with an Award Winning Bilingual Celebrant!...
Jennifer Patrice Celebrant
17

My style of ceremony is heartfelt and meaningful and memorable for you...
Fun Loving Ceremonies
17

My name is Lisa and I am a fun-loving celebrant who really pays attent...
Are you sure?
If you don't ask, you'll never know...
Continue to chat
Leave
Is this supplier not for you?
Explore other suppliers.
Samantha Kelsie | UK Celebrant
Sign up to our free planning tools today to save suppliers