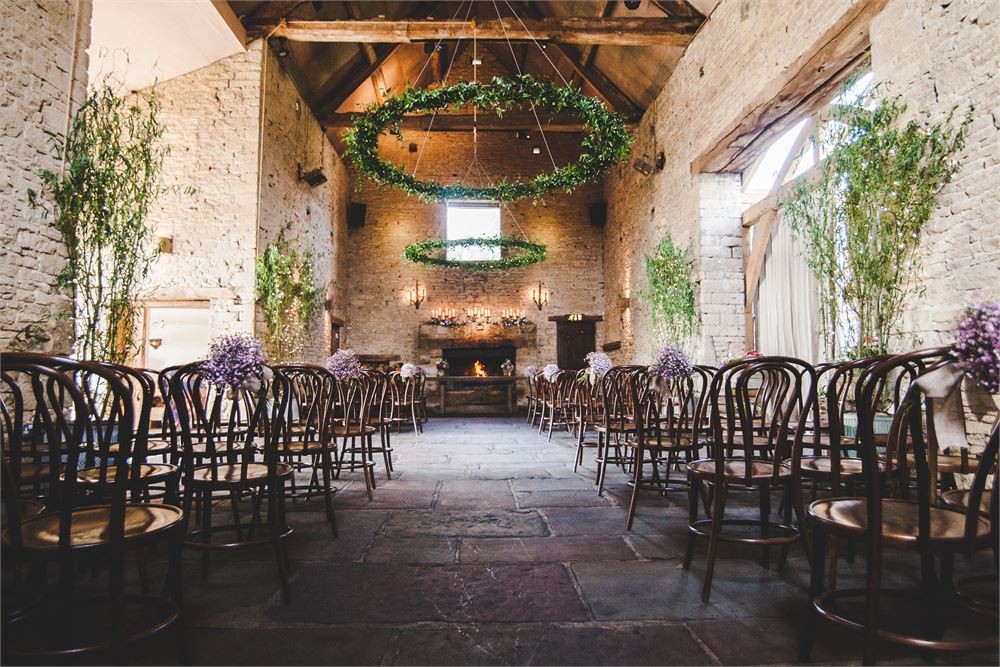 Barn Wedding Venues: West Country Top 10
---
It comes as no coincidence that barn wedding venues are one, if not the most popular choice of wedding venue styles in the country. Acting as both a blank canvas and a fully decorated wedding venue all at once, barn venues can look just as beautiful decked to the nine's as they do being left to their natural beauty and decorations kept to a minimum. The high ceilings bring grandeur, whilst the exposed brick walls bring that cosy feel that really embraces the family vibe of a wedding. Often found hidden within acres of their own grounds, this often means many barns offer late licenses, no corkage and accomodation on site. Now if that doesn't make your mind go 'tick, tick, tick!' we don't know what will!

So to celebrate the wonder that is the humble barn, here's our run down of the top 10 barn wedding venues in the West Country.
P.S. Don't forget, if you want to explore barn venues all over the country, you can explore them all here.

Not only is this the HQ of Hugh Fernley-Whittingstall's well known TV programme 'River Cottage', it is also a beautiful wedding venue in East Devon. With breathtaking grounds filled with flora, fauna and crops, you can explore their small holding farm at your leisure, relax in their yurt and have your blessing surrounded by sweet peas! The River Cottage Kitchen are renowned for cooking up an array of delights, using the freshest and best local produce. You can explore the venue further here.
Prices between £450 and £6,595
Recently restored to it's former glory, Burley Manor is set in the stunning surroundings of the New Forest. With huge beamed ceilings, it's perfect in the summer with the light streaming in and the floor to ceiling brick chimneys ensure it's super snug for winter too. You can explore the venue further here.
Prices between £100 to £130 per head
Situated on the coast of North Devon, Ash Barton Estate is the perfect location for a big old country bash. With no curfew and no corkage fees, you can party until you can officially party no more with complete freedom over your wedding choices. You can explore more of this venue here.
Prices between £3,495 and £12,995
Located in the countryside close to Bath and Bristol, Priston Mill offers the opportunity to host a wedding in either it's beautiful 18th century stone walled Tythe Barn or within it's charming watermill, complete with an old iron waterwheel rumbling in the background. This venue has so many lovely facets to it - perfect for photo opportunities - from manicured lawns and gardens to a pagoda and a tranquil millpond and stream. Head over here to explore more of this venue.
Prices between £1,725 and £3,200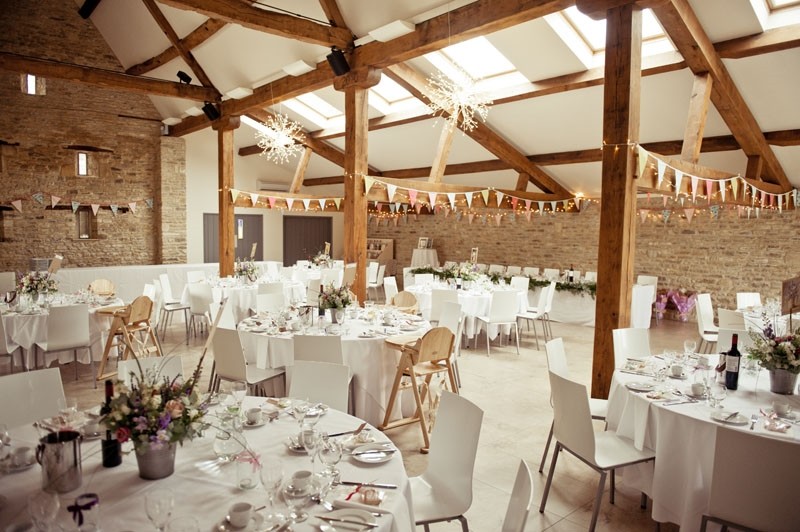 With the ability to hold your whole wedding on site, Winkworth Farm is located in the lovely Cotswolds built using the area's renowned sandy Cotswold stone. Not only that, the venue is able to hold 200 guests seated on the same level and ceremonies of up to 150 guests. There is accomodation on site to host the wedding party too, so you won't need to travel far on the big day. To see more of this venue, head over here.
Prices between £39 to £100 per head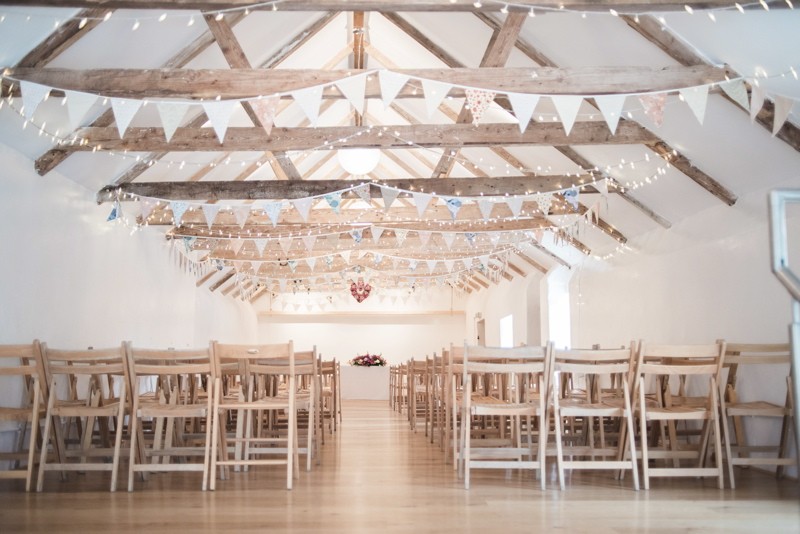 A ready-made wedding village, this pretty venue in East Cornwall is wonderfully private and can accomodate everything from large scale weddings to low key intimate ones too. With a gorgeous neutal interior that serves as the perfect blank canvas, the barn has floor to ceiling doors that can be fully opened to offer views over Kitt Hill and distant Dartmoor. Plus, they have on-site 5* luxury accomodation for up to 32 guests so your wedding party can all stay on-site before and after the wedding. To explore of this venue, click here.
Prices between £895 and £15,990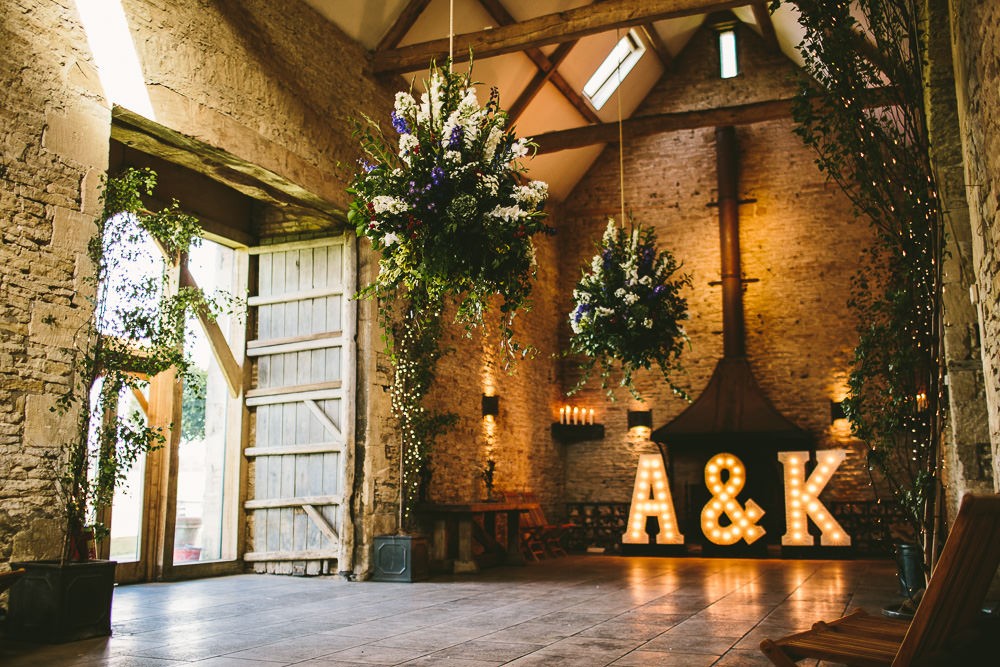 Located in the heart of the beautiful Cotswolds countryside near Aldsworth, Stone Barn is endlessly charming. With flag stone floors, open fireplaces and adjoining Dutch Barns that contains (potentially) Britain's largest barbeque, it is the perfect location for a family style bash. As a friendly, family run business, they can completely accomodate to you and take real care to ensure you feel at ease. You can explore more the venue here.
Venue hire from £1,000 and 3 course meals from £35 per person.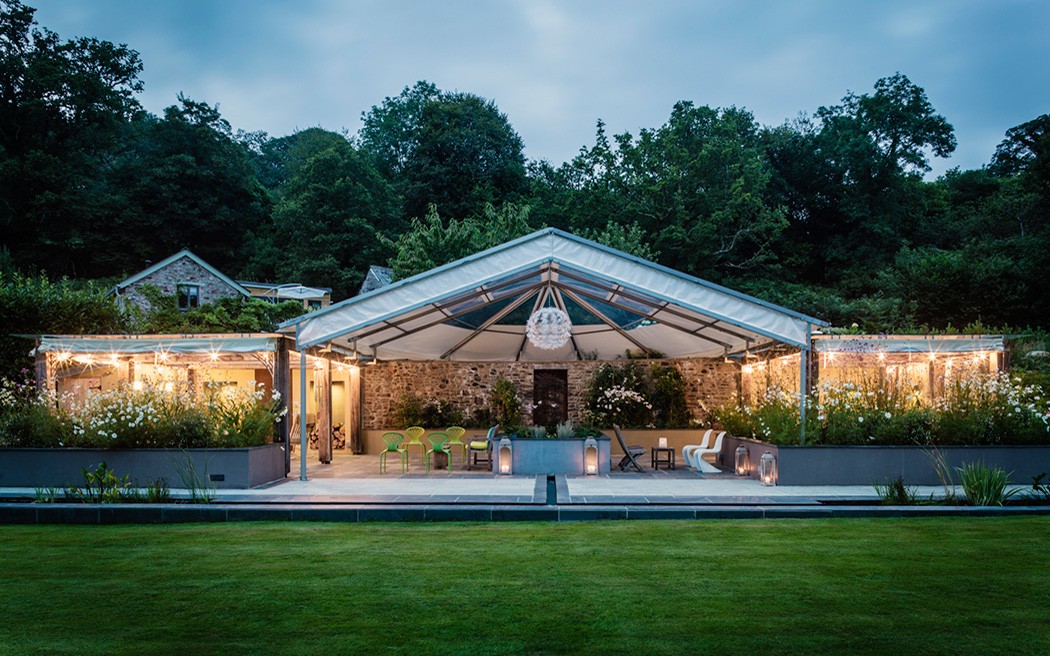 When it comes to a barn or countryside wedding, Ever After Dartmoor is the ultimate in cool. Set in 46 acres of private estate, you can say your vows within their open-sided oak and stone barn, enjoy a glass of fizz and canapés on the lawn and dine with your guests in their gorgeous bespoke marquee. Our favourite bit is the beautiful glass-roofed outdoor terrace where you can cosy up in style as the evening draws in - it's a great location for bringing the outdoors in. To see more of this venue, head over here.
Prices between £7,000 and £14,000
Set within 45 acres of rolling Cornish countryside, Ta Mill is a wonderful venue for a hideaway wedding. With the ability to have the venue for exclusive use, you can celebrate your wedding in their lovely courtyard room with the option to hold part of your day in their marquee or teepees too. When you can officially dance no more, you and your guests can head back to the on-site accomodation which holds up to 60 of your family and friends. Explore the venue further here.
Prices between £3,800 and £7,115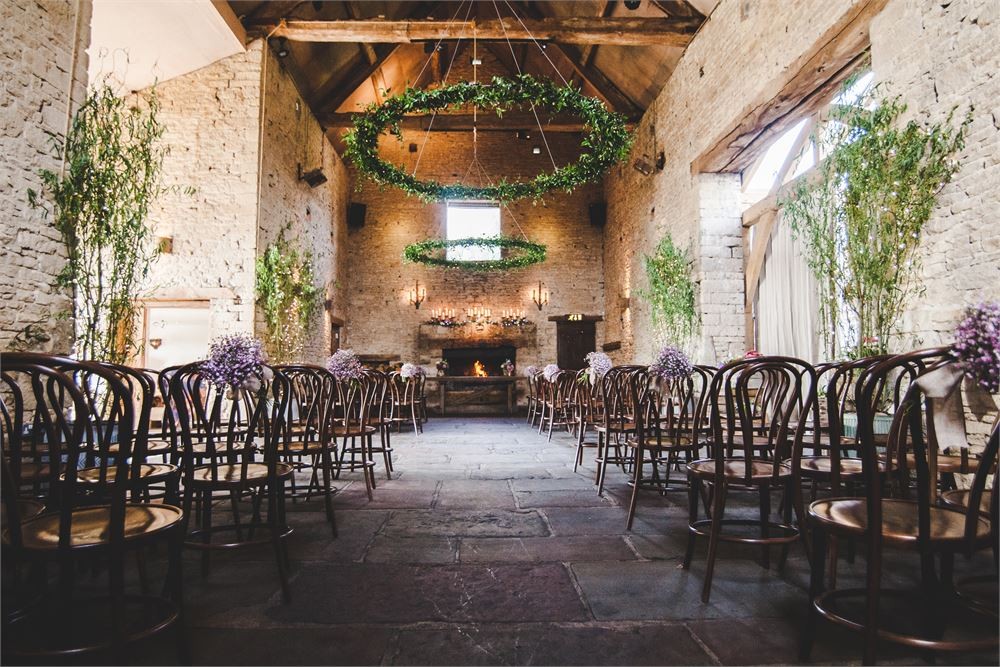 For the ultimate in cosy, Cripps Barn ticks all the boxes. Set in beautiful Bidbury countryside, this lovely old Cotswold stone barn features big flag stone floors, an open fireplace and toasty fire pits and bonfires on their south facing terrace, really embracing the countryside feel. With an ethos that supports relaxed and easy-going weddings, the team at Cripps Barn will ensure you have the most care-free wedding possible. You can explore the venue further here.
Venue hire starts from £1,000 and 3 course meals start from £35 per person.
You can take a look at all of the barns we have available up and down the country here.