Your Reception Venue Explained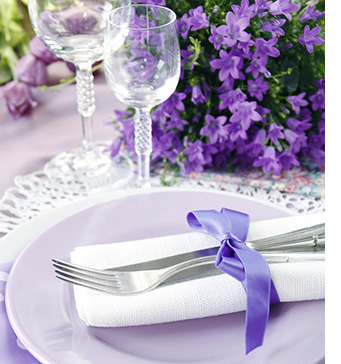 So you have arrived at your reception venue, what happens next? Use this guide to help you plan your day… from table seating plans to the receiving line!

Traditional Timetable


Arrival of Bridal Party
Guests are greeted along the Receiving Line
Welcome drinks
The meal
Speeches and toasts
Cutting the cake
First dance
Party time!
Throwing the bouquet
Going away

There is no particular order that you must do this in! Therefore, if you are nervous about the speeches, why not put them before the meal. This way everyone can begin to enjoy themselves!

Seating Plan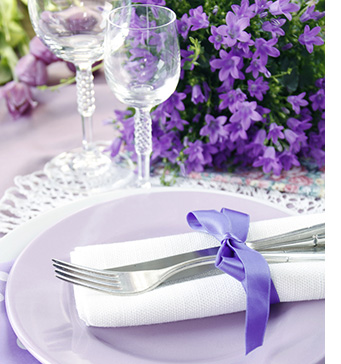 As your replies start coming in, start planning who will sit where and with whom! Some names will link up automatically, your best friends from school, work colleagues, groups of family and friends and once you have a rough idea, keep a note of it for future reference.

Once you have the majority of your replies, you can begin to plan your tables. Perhaps think about, if you are having children at your reception venue, putting them together so they are kept entertained!

Top Table


Traditionally, if you are facing the top table, from the left the seating plan is: chief bridesmaid, the groom's father, the bride's mother, the groom, the bride, the bride's father, the groom's mother and then the best man.

If your parents are divorced and the seating plan is less than straightforward to arrange, consider having only yourselves, the bridesmaids and the best man at the top table. You can always have your parents and any partners they may want to bring at the tables nearby.

Receiving Line


You may want to formally greet your guests at the entrance of your reception. This gives them a chance to congratulate you, thank you for inviting them and they can also meet your parents! The receiving line is in the following order: the bride's mother, the bride's father, the groom's mother, the groom's father, the bride, the groom, the chief bridesmaid and they any other attendants that you may have chosen.

Announcing your guests is one of the many tasks a toastmaster can perform!

Naming Tables


Instead of numbering tables, which some people may take offence too, considering naming your tables instead! If a guest is wondering why they are not on table 2 instead of table 20, it is a much easier solution to individually name each table after something that means a lot to you and your new husband. The names could be associated with your wedding theme, favourite songs, hobbies, celebrities… try finding something fun and meaningful. This can be a lot more interesting than numbers too!

Other Timeless Advice you might want to read:
'Entertaining Younger Guests'
'After the Wedding'