Have you found "the one"?
It's so easy to get wrapped up in the little things when it comes to planning your wedding. Chair sashes, signature drinks, creative guest books; the list goes on. But today on the blog we welcome Kate, from Ivory and Pearl, to ask you a very important question... "Have you found "the one"?"
"By "the one" I mean your perfect wedding dress for your dream day, after you've found Mr Right, of course.
One myth when finding your dream dress, is that you will weep and cry, hug your mum, the heavens will open, the angels will sing and you will then continue to weep and cry. Sorry to burst this bubble, but in every 10 brides we have in Ivory & Pearl, only one or two cry. So if there are no tissues, no angels and no tears – yes that is completely normal!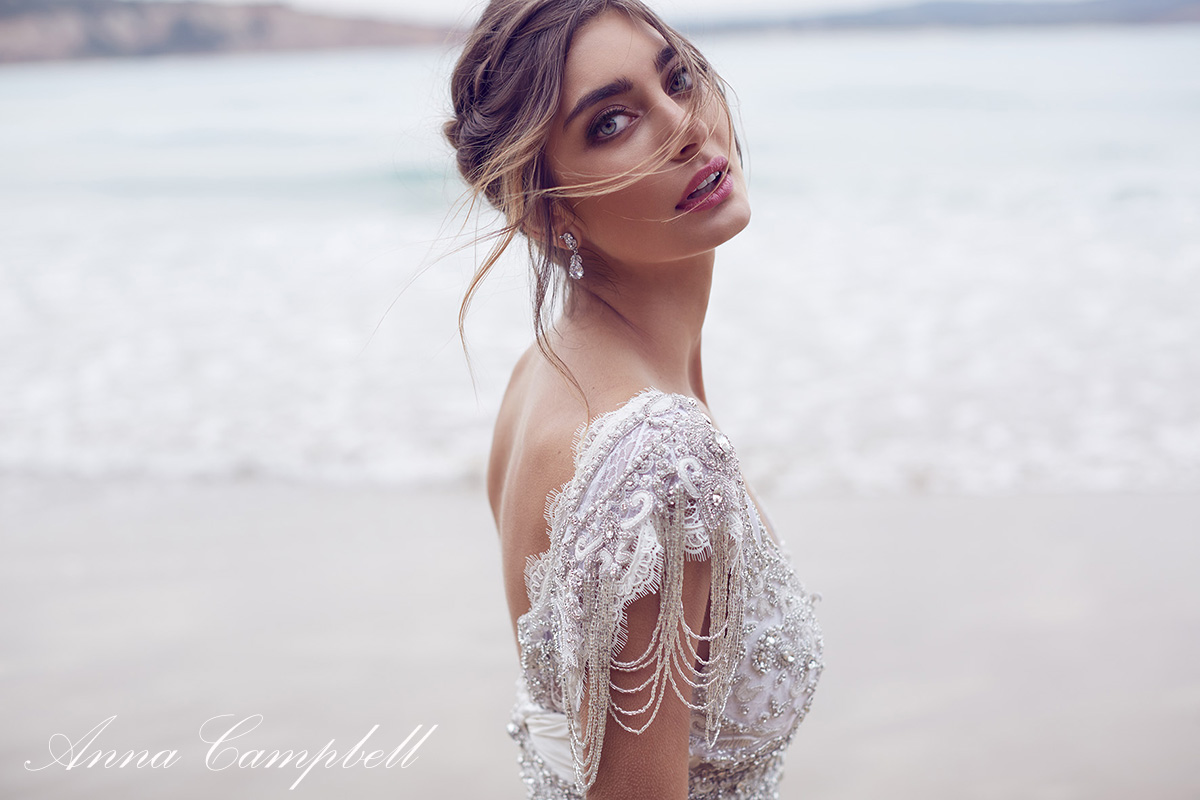 All brides though still want to find a wedding dress that they instantly fall in love with, that fits perfectly, reflects their personality, that stands out from all the rest and just makes everyone go 'WOW!'
So, if you're still looking at wedding dresses every Saturday, and you still haven't found the one, here's how to find that one perfect dress...
Research... a lot!
Before you head out to look at wedding dresses, take a little time to think through what you are looking for beforehand. Researching online really helps and will give you a flavour for the style of dress you like. Think about all the factors that will affect your style of gown. You need a dress style that will suit the venue, is your venue traditional, trendy or relaxed? As for example if you plan to get married on the beach, don't go for an elaborate dress, with a long train as it just won't be practical. Think of the season you're getting married as this may determine if you want a lighter gown for the summer or long sleeves for the winter. Also think of your figure, but no matter what size or shape you are, there is a wedding dress to suit you that will fit and flatter in all the right places. Take a look in your wardrobe to see what you usually wear, as this will give you an idea of a style that will suit you best. Find what appeals to you most so you can narrow down both the number of boutiques you need to visit and the style you are looking for when you arrive at the boutique. However, be open to suggestions from the sales assistant, as at Ivory & Pearl we have sold lots of gowns to brides, which are completely different to the style of gown they thought they initially wanted.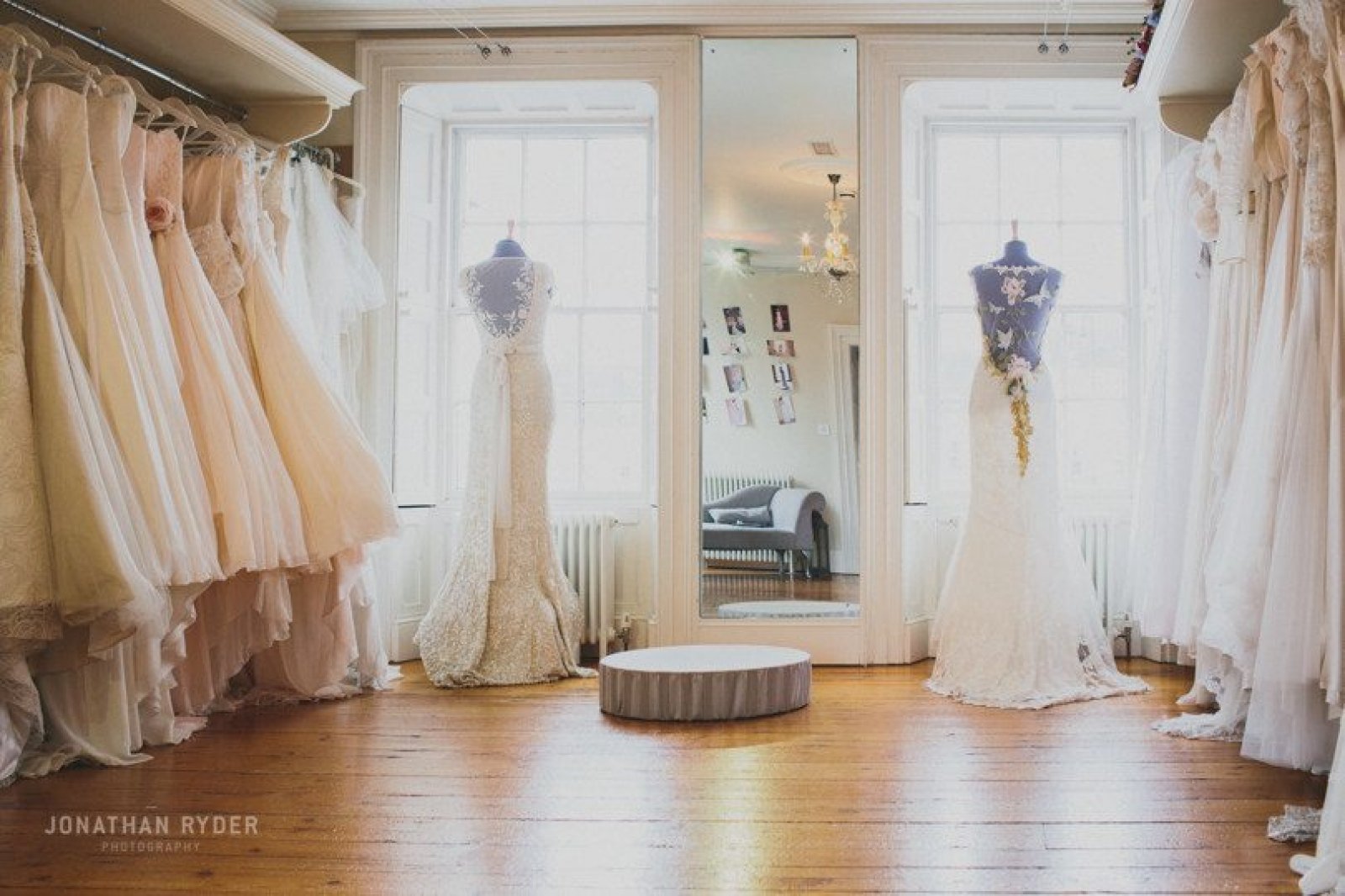 Start your search early...
Start the quest to find "the one" as early as possible. It can take eight months for your wedding dress to be ordered in and for all the alterations to be done. If you are looking for a particular style of dress, you may have to go to a few boutiques to find your dream dress. If you don't have a year, do not worry, as some designers can have a dress with the boutique in less than three months, there is also the option of a 'rush order' with a number of designers (although this may cost a little more) and if you are very lucky you may find your dream dress at a sample sale!
Get to know the latest bridal gown styles
This year, the top styles would have to be, lace sleeves, sheer illusion necklines and back detail. At Ivory & Pearl though, we love wedding dresses that have a hint of colour, as traditional white wedding dresses don't flatter everyone's skin tone. At the moment, blush is very popular, ranging from a hint of peach to a bright pink; it's a lovely option to have, suiting a lot of skin tones as well as being soft and feminine.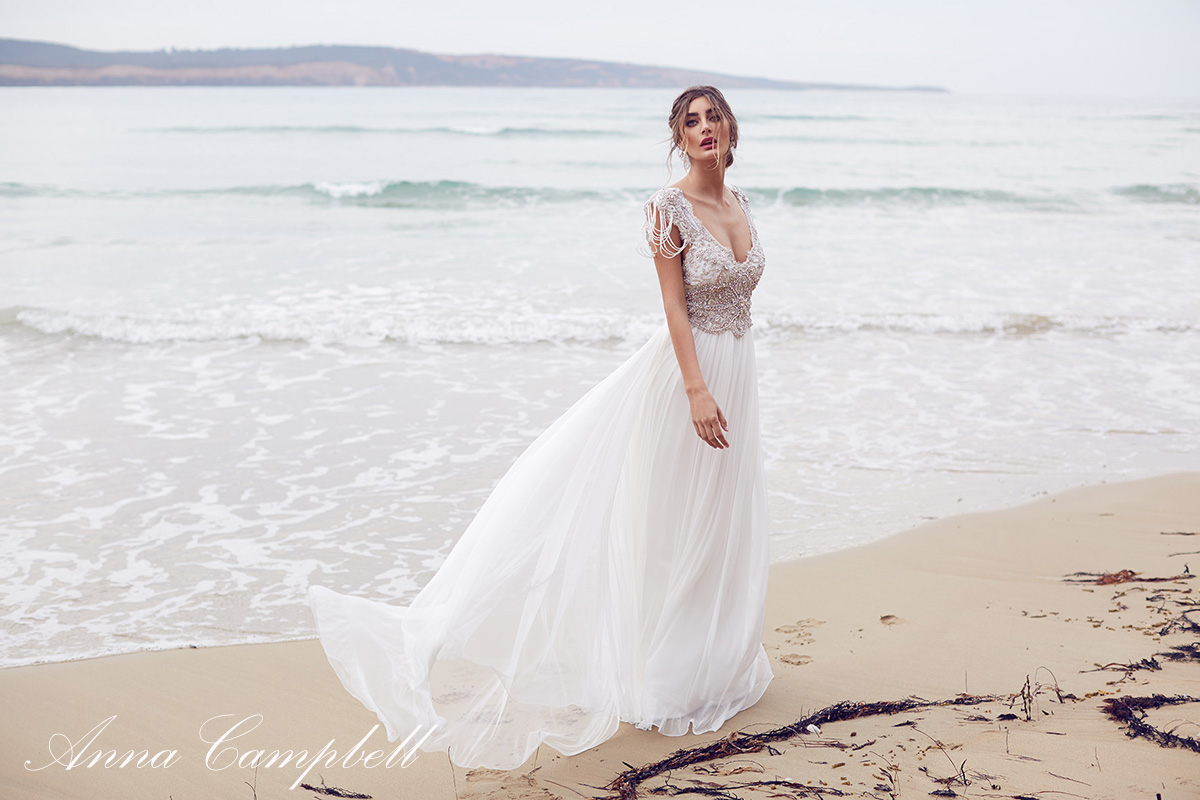 So to find "the one" perfect dress, we suggest you do lots of research, consider all the factors that will make your choice of wedding dress perfect for you and give yourself plenty of time. And when you find that dress that stands out, that you simply can't stop dreaming about, and you love everything about it... congratulations you have found "the one"!"
Ivory and Pearl is a charming bridal boutique in Comber, Northern Ireland, stocking a carefully selected range of beautiful bridal gowns, including Anna Campbell, Catherine Deane, Naomi Neoh and more.