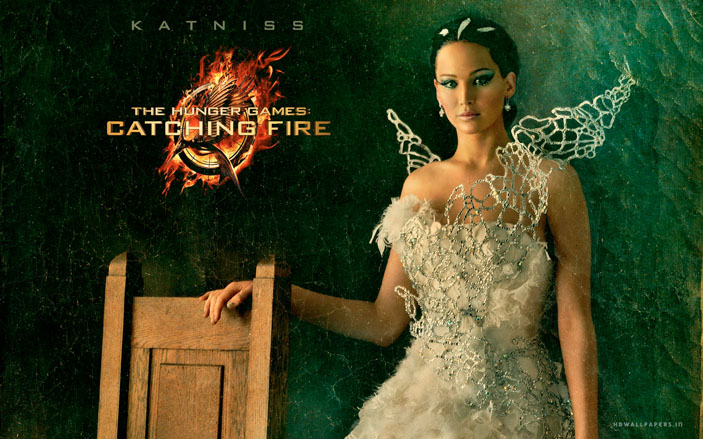 Party Planner - How to Achieve the Katniss Everdeen Look!
---
I can't quite believe it, but December is already here and that can only mean one thing...the party season is upon us, as well as some spectacular winter weddings.

Hair and makeup during the festive season can be huge amounts of fun as you can easily get away with striking looks and bold colour combos that just don't fly in summer. I say, embrace your inner snow queen and rock a bright red or berry lip matched with a mirror shine, structured hairstyle!

What with the new film coming out I can't help but be inspired by the fantastically creative styles seen in the last Hunger Games: Catching Fire. JLaw - or should I say, Katniss Everdeen - sported one of the best and most original bridal do's of last year (albeit, for a pretend wedding!) in the form of a super slick, braided, up style reminiscent of Ancient Grecian decadence. I'm going to give you a mini tutorial on how you, a friend or your stylist achieve this look, which by the way, is a lot easier than you might think...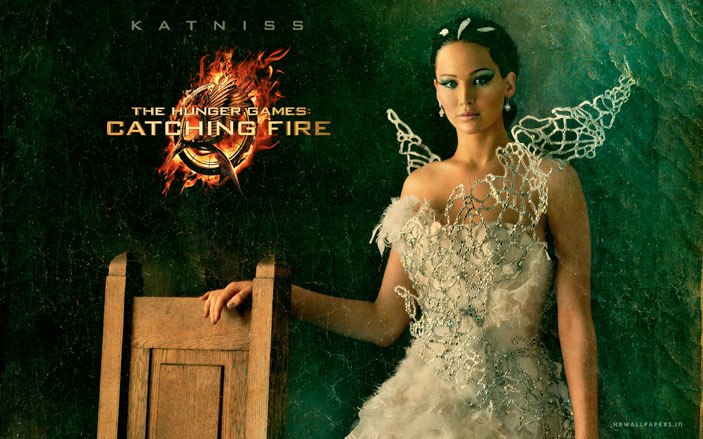 Step 1:

Begin by brushing your hair through thoroughly, ensuring that all knots and tangles are removed. Create a very neat centre parting with a comb and smooth hair down.


Step 2:

Take two sections at the front on each side of the parting. French Braid both sides from root to tip and secure with an elastic band –try and make these as even as possible.


Step 3:

Separate the loose hair into two sections, making the top part at the crown about twice as thick as the lower. Pull the top section into a pony and secure with a band.


Step 4:

Split the ponytail you have just made into two and braid each section right to the ends using a simple 3 strand plaiting technique. Pull each braid apart slightly for a chunkier look. Secure both plaits at the tip.


Step 5:

Take these two, new plaits and wrap around the base of the ponytail to create a mini braided bun. Secure discreetly with bobby pins.


Step 6:

Take the lower, loose section and part in the centre. Create two thin, tight braids and secure with clear elastics.


Step 7:

Bring the left skinny braid across and under the right. Pin under the bun you created earlier. Bring the right braid across the the left, through the loop that has now been made and secure to the side of the bun.


Step 8:

Go back to the French Braids at the front, pull up and over the crown, crossing over each other and secure with grips.


Step 9:

To complete the look, place a white feather on either side of the parting and one right down the middle – or alternatively, make it your own with your choice of accessory.