Top 5 'Foodie' Hen Do Ideas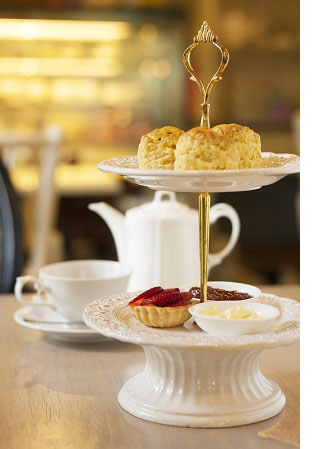 "Food! Glorious food…" sang Oliver Twist once and though I don't have much in common with a poor orphan boy, I do agree with his love for food. It is, after all, so versatile and so exciting. There's sweet and savoury... not to mention cuisines from all over the world to explore! So if, like me, you get excited by the latest Heston creation in Waitrose, you think kale is so the new spinach and your version of a perfect night out is a visit to a restaurant you've always wanted to eat at, then read on dear foodie! Because I've listed the top 5 foodie things to do for a hen do.


Afternoon Tea

Ah, we Brits do love a good cup of tea and whilst there's nothing wrong with a cuppa at home. When you're on a hen do it's always worth making everything that little bit special so why not (after an intense day of shopping of course) visit the Ritz and enjoy sipping tea from some fine bone china instead? As part of the afternoon tea you'll also receive sandwiches and cream tea too, so you don't have to worry about going hungry. Decadent and delicious - I'm convinced afternoon tea is the new cocktail hour!


Chocolate Making

Whilst I can't promise that your nipples of Venus will attract your very own Johnny Depp (a reference from the film 'Chocolat' by the way) I can promise you that any chocoholic will enjoy this chocolate making course more than a little tyke in a tuck shop. Depending on who you book with you and your friends will be given aprons to protect your clothes and taught all the tips and tricks from a professional chocolatier. Master the art of 'tempering' chocolate to make it glossy and shiny and learn how to properly shape and pipe the stuff – believe me its exciting stuff. By the end of the class you'll be able to prepare and manipulate chocolate like a pro and you'll most likely have a tray of truffles to take back as a souvenir (unless of course you eat them before you get home…)


Dans la noir restaurant

A restaurant doesn't sound that interesting I know but wait for it, you'll be dining on delicious food – which you can't see. You read that right! Because this is a restaurant with a difference, all the food you eat will be eaten in the dark and you won't get to see what you're eating. What's the point? I hear you ask! Well apparently the lack of sight makes for a heightened taste sensation. A bit weird? Yes? Memorable? Most definitely!


Butchery Course

O.K. I realise this is a bit messy but it's an incredibly useful life skill to learn and will impress just about anyone. You can choose which meat you'd like to learn to carve (pork, beef or lamb) and some places even offer a fish course too. Yes it's more of a 'hands on' type of activity but learning something as a group is always going to make it that bit more fun. Plus, whenever you use the skill in the future, you'll be forever reminded of the fun hen weekend you had.


ARCHIPELAGO restaurant

Another restaurant I know but trust me, this one deserves to be on the list! ARCHIPELAGO has long been a favourite for all London foodies, so if you are in the capital and want to experience something a bit different for dinner (and don't fancy Dans la noir) then I highly recommend this place. With dishes such as, Crocodile wrapped in vine leaves, honey poached plums and pickled samphire, Crispy zebra "jerky", boerewors, carrot and ginger fluid gel and biltong soil and Sweet-chilli smoked python carpaccio, green tea and wasabi crackers and olive puree. You and your fellow hens will have plenty of food related memories long after the weekend is over.