The Best Wedding Props In 2019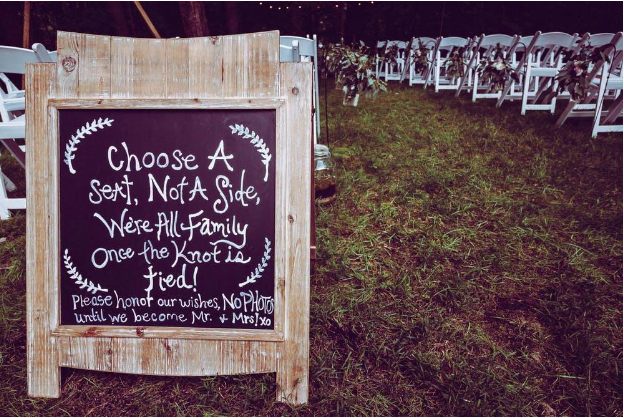 Best Wedding Props for 2019
After the wedding dress, most of your guests will be curious about your wedding props and decoration. After all, these little extras do contribute to how you make your big day extra special. This year, many new wedding prop ideas are making their way down the aisle. Couples want their weddings to be more personalised and natural than ever before. You can see some simpler yet sophisticated, glamorous, and unique ideas as you read on.
These creative ideas are in abundance and can be a bit overwhelming, so we've made it easy for you with a list of this year's best wedding prop ideas below.
Edible Displays
Food is art and it will be offered more in 2019 weddings! Wedding experts believe that the use of edible props and displays during a wedding will help lessen the waste produced on that day, without sacrificing its beauty. Some couples are making their centrepieces edible whilst maintaining this expected beauty. These displays can be fun, entertaining and engaging for your guests. A sure way to put a smile on everyone's faces. An edible flower centrepiece or edible giveaways are perfect for this wedding prop idea.
Interactive Food/Drink Stations
In 2019, couples will be looking to offer something interactive for their guests to do. These interactive food stations and bars are really fun activities for a wedding, that highlight different food and drinks offered by your caterer. Why not customise your mix during the newlywed's cocktail hour? To add a personal touch, you can offer guests your favourite pastry, or you can make a cocktail mix that is named after you and your partner.
Pampas grass
Gone are the days of traditional flowers for a wedding reception. Wedding followers are opting more for plants and greenery as reception decor this 2019. Pampas grass has many colours for that matter and it gives a unique and modern vibe to the bouquets and floral arrangements. Now couples are specifically choosing plants and herbs that give a more natural look to their reception. These trendy wedding props are perfect for beach or outdoor weddings.
Structural Floral Installations
Last year, flower installations were a trend, centrepiece design. In 2019, we will see more of these ideas because of its uniqueness and newly found popularity. Wedding guests love and enjoy the intricate designs and styles. The experts predict that these arrangements will be added all over the reception.
Personalised Signs
The increased use of personalised signage will be clearly noticed this 2019. Chart displays, light, boxes, and letter boards will be some of the most common wedding signage styles that will be highlighted. Many couples use these to showcase their fun and creative style to everyone attending their wedding. Many guests also use these as their 'Instagram' backgrounds. Use this idea to make your wedding buzz online!
Customised Souvenirs
Show your thanks to your family and guests by sending them a wonderful gift they can actually make use of. They can be related to health & beauty, like shampoo, soap, or moisturiser. But, you could also choose a pack of plant seeds, or herbs, that your guests can use for their homemade dishes, or plant in their gardens.
Edible Souvenirs
This year new ideas for food and drink related souvenirs will make their way. It can be anything that can be brought home by your guests and that they can eat and enjoy later on. It's a nice reminder for your guests of the memories created. Special sandwich spread, hot sauces, chocolates, or even a bottle of wine will be perfect.


Minimalist and Natural
These ideas top the list of wedding props for 2019, that we have made especially for you. We hope that we have inspired you enough to make your choice. Remember that the key a to successful wedding day is good preparation. Best wishes!
Interactive bar
Edible Displays
Pampas grass
Structural Flower Installations
Personalised Signages