Harpist's Top 10 Most Requested Wedding Songs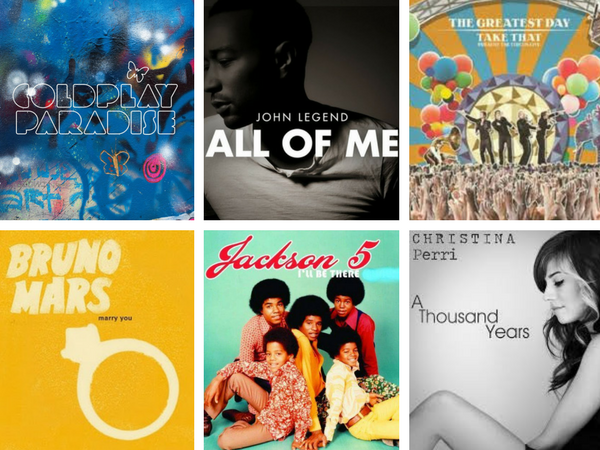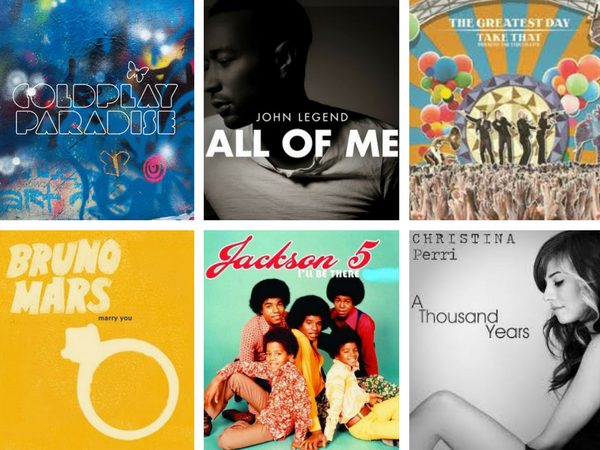 When it comes to choosing the musician type that will give your wedding that certain 'je ne sais quoi', harpists are often high up on the list. Beautifully romantic and tranquil, they set the tone of a wedding wonderfully. But what songs should you request? Which ones translate to harp perfectly and which really do not? To help you out, harpist Harriet Adie shares with us some of her most requested songs so far this year.
"So I've been doing a little count up of all the wedding ceremony requests I've had this summer. It is lovely to see so much variety in people's selections, with everything from Metallica, Pink Floyd and Game of Thrones, to Debussy, The Beatles and Bach.
With one notable exception, the top choices are all chart-topping hit love songs - this makes my day as these types of songs suit the harp so well. I've noticed that this is definitely something that has become much more of a trend in the last 5/6 years. Now that it is so easy to access proper sheet music online, it is possible for a wedding musician to be able to play people's favourite songs, rather than only being able to offer classical or jazz pieces. Also, with the growth of social media, it makes it easy for clients to search and listen to songs they like played on the instruments they want to book, rather than having to imagine how it might sound.
Each time I first look at a new music request, I have a very enjoyable morning working to create a 'harpy' arrangement that still reminds couples of the original. My favourite arrangement (you can listen to it on this post) is probably the one I did for Ed Sheeran's 'Perfect'. I slowed it right down and added a delicately flowing harp accompaniment to the melody which made it feel really emotional and perfect for walking down the aisle to.
Interestingly though, the top choice by several votes was the very traditional Pachelbel's Canon. It is reassuring to see that old favourites have not been completely passed by, although it is quite rare for me these days to get asked for Mendelssohn's Wedding March or Wagner's Bridal Chorus. I think a lot of people like to have traditional elements as part of their big day, and the Pachelbel really fits the bill for this; plus it is the perfect speed for walking easily in a wedding dress!"
I've added videos below of the top ten wedding ceremony requests I've had this year so you can hear how they sound on harp. Thank you to all the wonderful harpists performing.
Pachelbel - Canon in D
Christina Perri - 1000 Years
Bruno Mars - Marry You
John Legend - All of Me
Ed Sheeran - Thinking out loud / Perfect
Coldplay - Paradise
Take That - Greatest Day
Jackson 5 - I'll be there
Yiruma - River Flows in You
Des'ree - Kissing You
If you would like to book Harriet Adie for your wedding day, you can enquire here.