Wedding Dress Trends - 2015 / 2016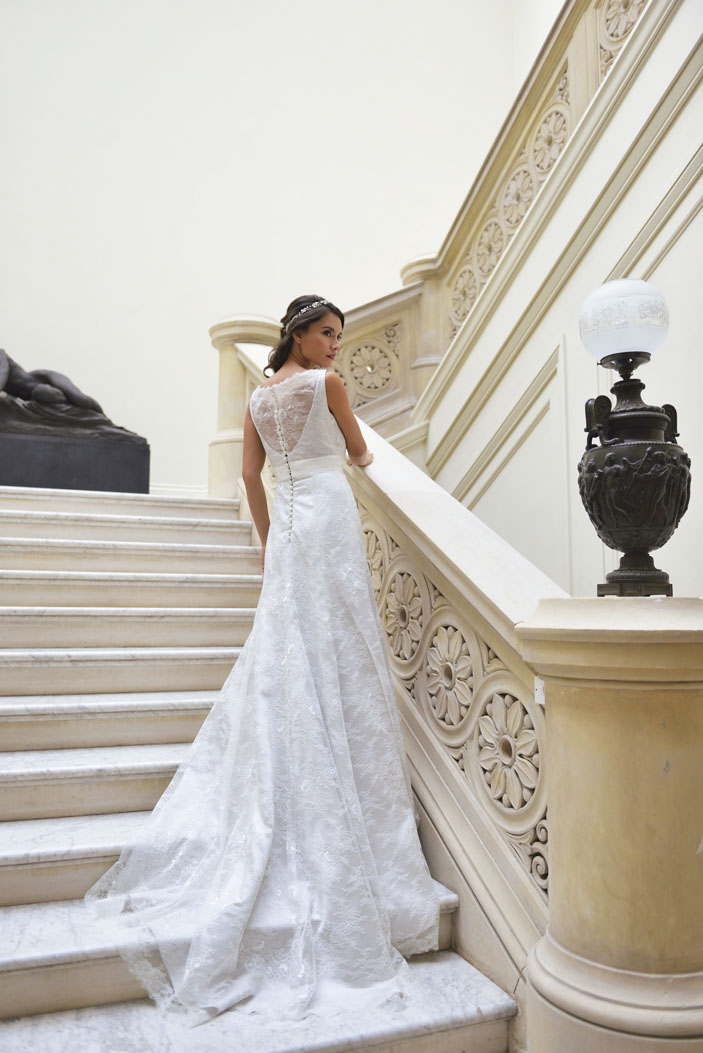 Every year we see new trends in the industry and it's always so interesting to see the kinds of dresses brides will be wearing in the coming years. As a bridal designer I get to attend all the major trade shows and see all the new styles. So here is my sneak preview of the types of dresses that will be hitting the shops soon!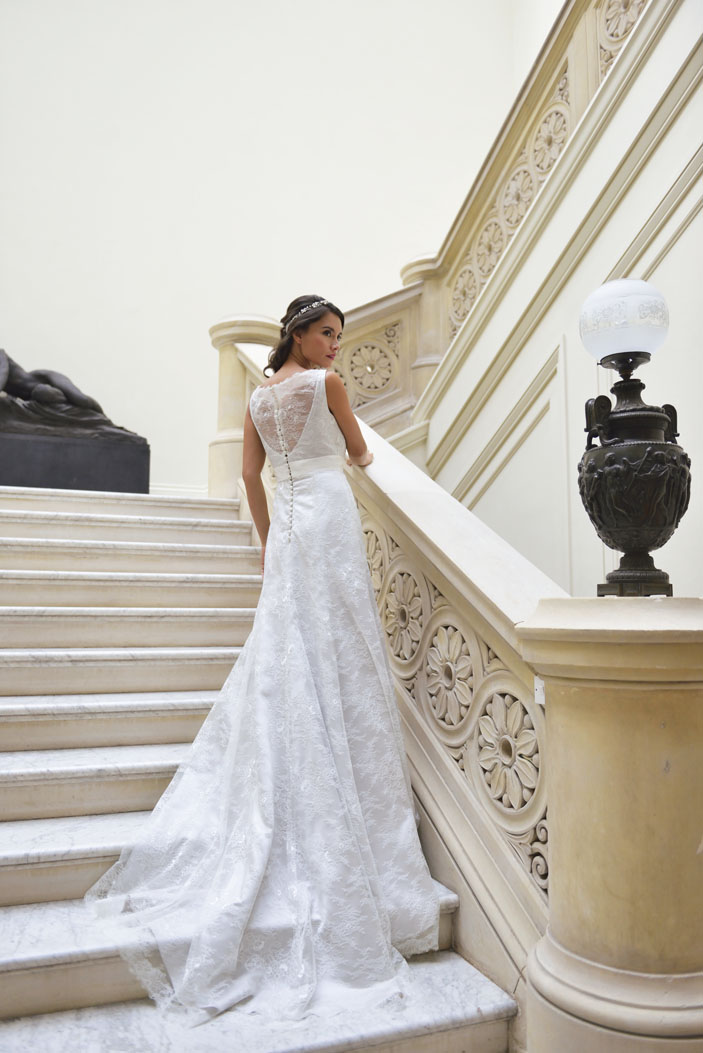 1. Blush and pastel shades are in!
It's wonderful to see that it's not just ivory and white that is popular for the coming seasons. There is a big increase in designers working with a lovely palette of pastel colours and in particular very pale pink, blush and a range of silver and mink colours too. These can be so flattering and the pinks are just lovely for Spring and Summer weddings whilst the silver shades make gorgeous Winter wedding dresses. So expect to see lots of subtle colours in stores near you - and try to be open to trying them even if you had only planned on ivory. Our best selling dress for the last 6 months has been a very pale pink dress with an ivory lace overlay and has been bought by so many brides who never planned for pink!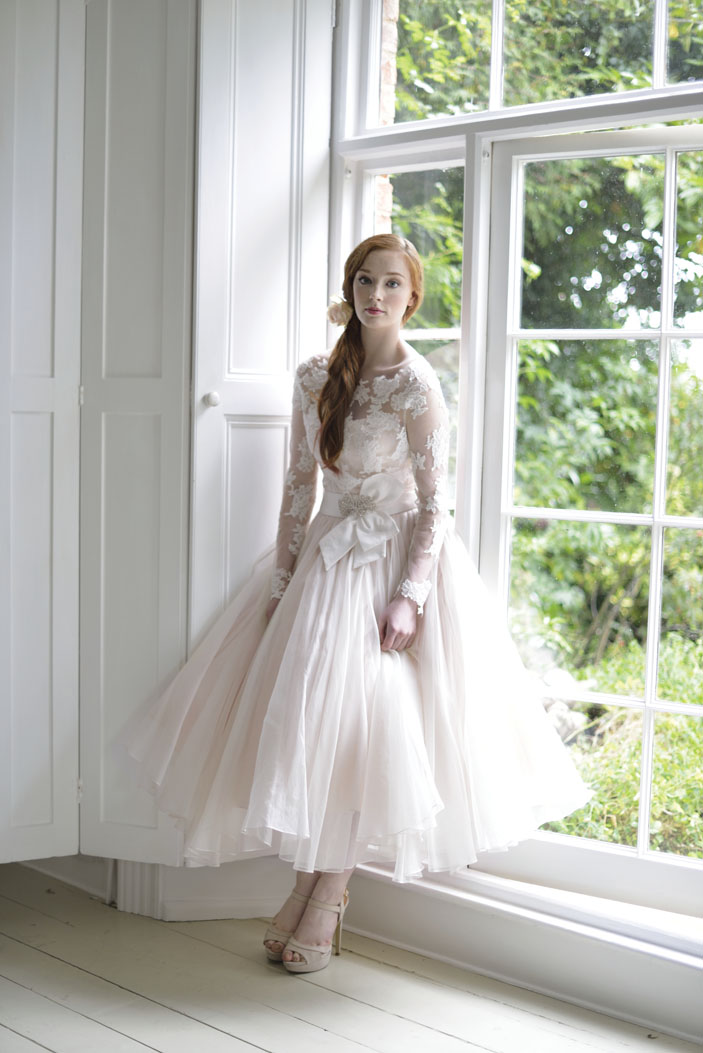 2. Floaty soft textures.
Fabrics for the coming season seem to be much softer with more emphasis on floaty movement in the skirt and not so many stiff fabrics. This is great news for brides having destination weddings as they are far more comfortable in hot climates and easier to pack! Sheer fabrics are also high on the agenda for designers right now with organza and chiffon very popular and giving a very soft, feminine look.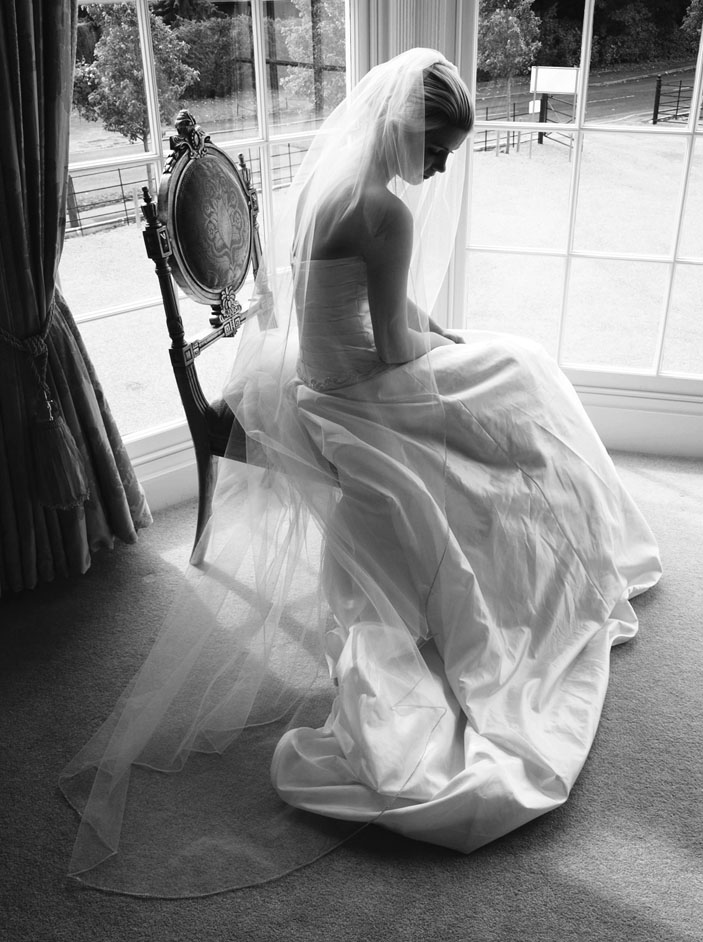 3. Versatile looks.
I noticed this season many more versatile dresses which can be worn in different ways to allow more choice for brides and even 2 different looks (one for the day and one for the evening). I've seen a rise in short wedding dresses which can be worn with a separate big skirt over for a traditional look in the day which can be removed in the evening as a short dress. We have designed a few in our own collection this year with removable lace sleeve (on poppers so brides can have a classic covered look and take off later for a strapless ball gown) or removable lace vests which look like part of the dress but come off in the evening to reveal a sweetheart bodice. I think this shows brides are increasingly looking for ways that they can get more than one look without the expense of buying two dresses.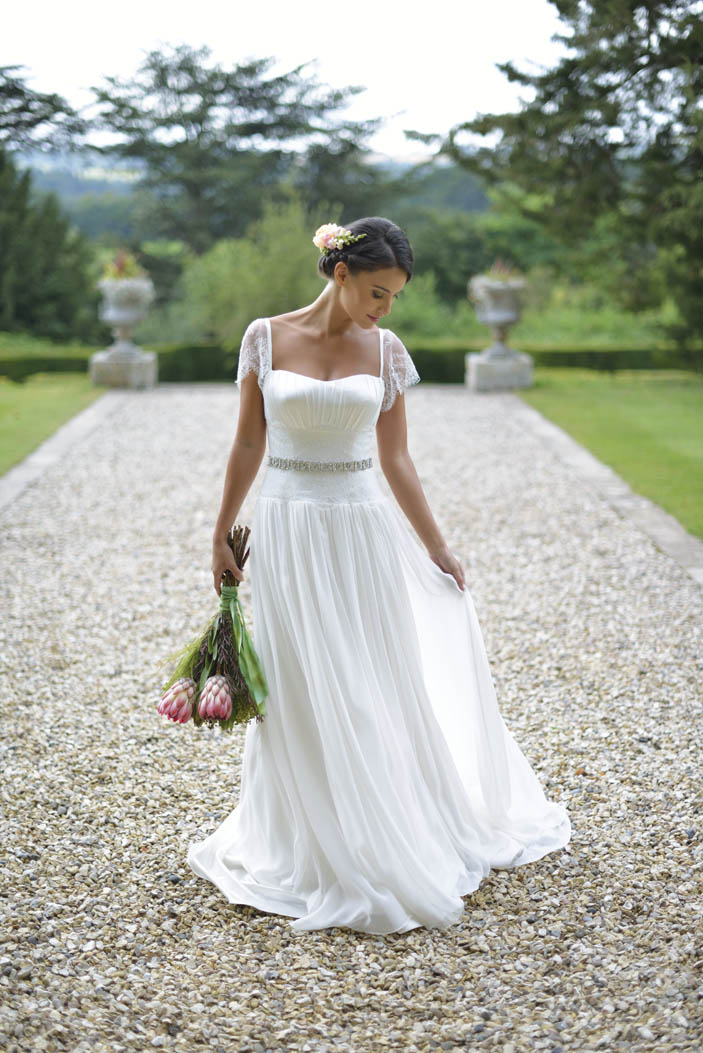 4. Lace - the continuing trend.
As always lace is everywhere again for the coming seasons. Brides always love lace and this will always be an enduring trend, however I noticed that lace was being used differently in new designs ; less dresses covered in lace all over and more dresses with lace used as an accent or as part of the detailing rather than completely. There are more lace jackets being made to accompany dresses with a little bit of lace. Lace is more likely to be a trim around the base of the dress than everywhere. I think this shows that brides have spent years going to their friends weddings and seeing long lace dresses and are now looking for a different look for themselves.
I hope you enjoy seeing the new trends land in the bridal stores and if you are looking for a wedding dress for 2016 hopefully this insiders insight has given you a head start to know what to expect and to know what is going to be big in the coming years so that you can be ahead of the game for your wedding.