How to Feature Ombre in Your Wedding Cake and Desserts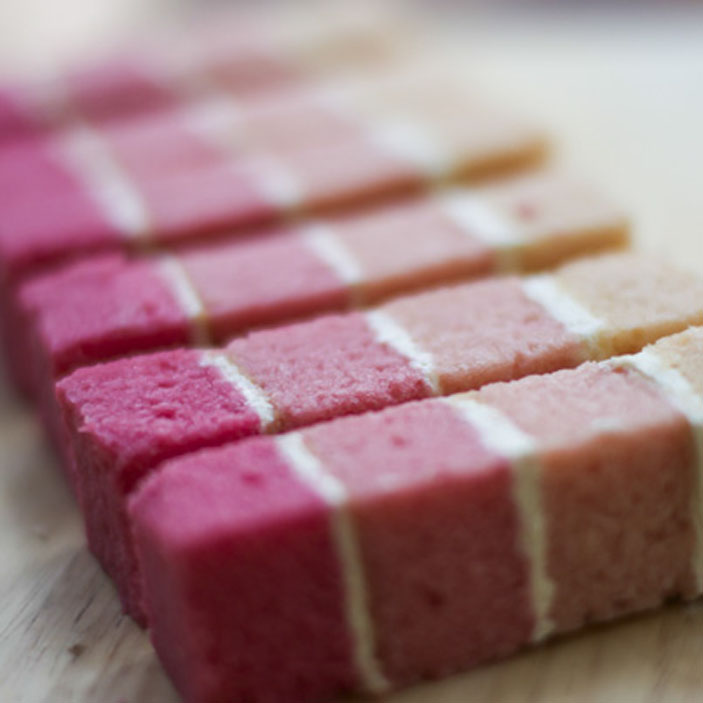 During this cold and grey winter it's good to have something bright and sunny to distract you and whether you're planning your wedding or just looking for inspiration, ogling ombre cakes and desserts is a great remedy.

Ombre has proven to be an enduring trend since it started appearing everywhere a little while ago, from hair colour to food to fashion.

It's a fun and playful look, which can be given a sophisticated and elegant edge. It can appeal to children and adults alike.

There are so many ways that you can incorporate ombre into your wedding cake or dessert, and here are just a few of them…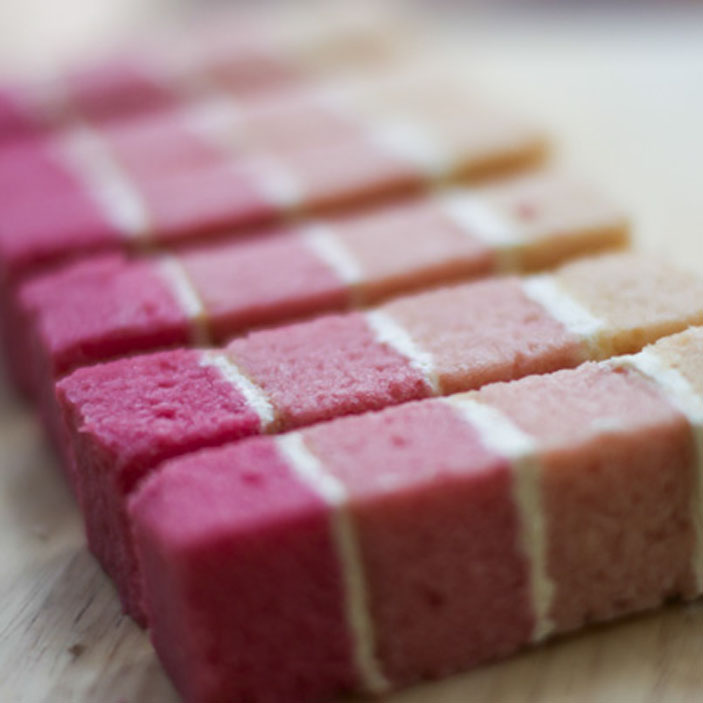 Baked inside the cake

This style of cake usually takes the form of four different coloured layers of sponge, often in pinks. It is then stacked to form an ombre effect that is revealed when the cake is cut. It's a very effective way of dressing up a plain coloured vanilla sponge and making it a bit less vanilla! This is a trend that a lot of cake makers have picked up on recently, and many will be able to accommodate should you wish to go down the 'hidden ombre' route.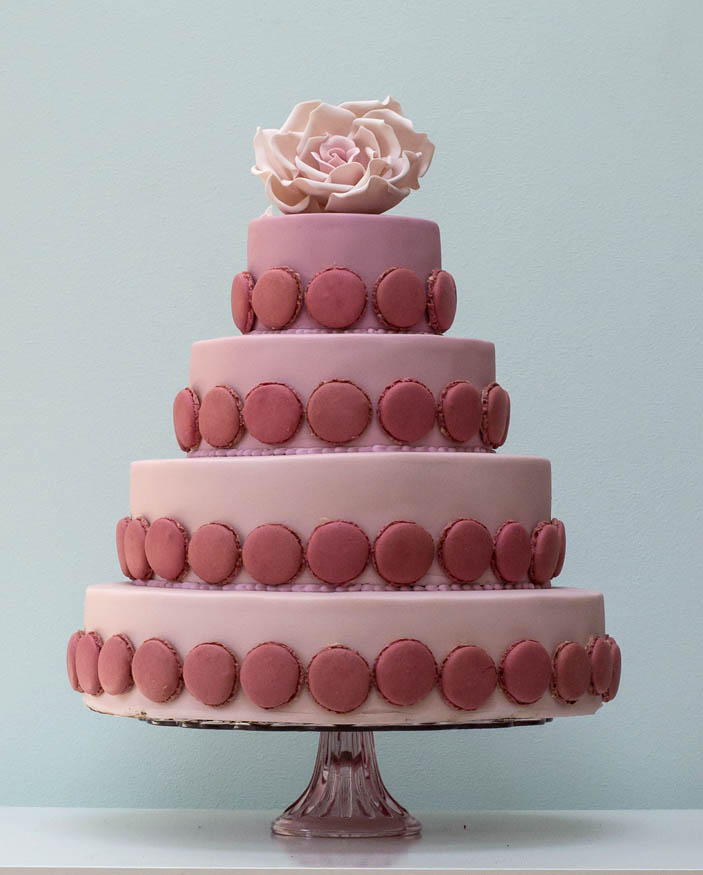 Cupcake towers

This is an elegant way of updating the somewhat over-done cupcake tower. Simply by having each level of cupcakes a slightly different shade of icing to create the overall ombre effect, adds a twist to the cupcake tower which can sometimes look like a plain mass of similarly decorated and same coloured cupcakes.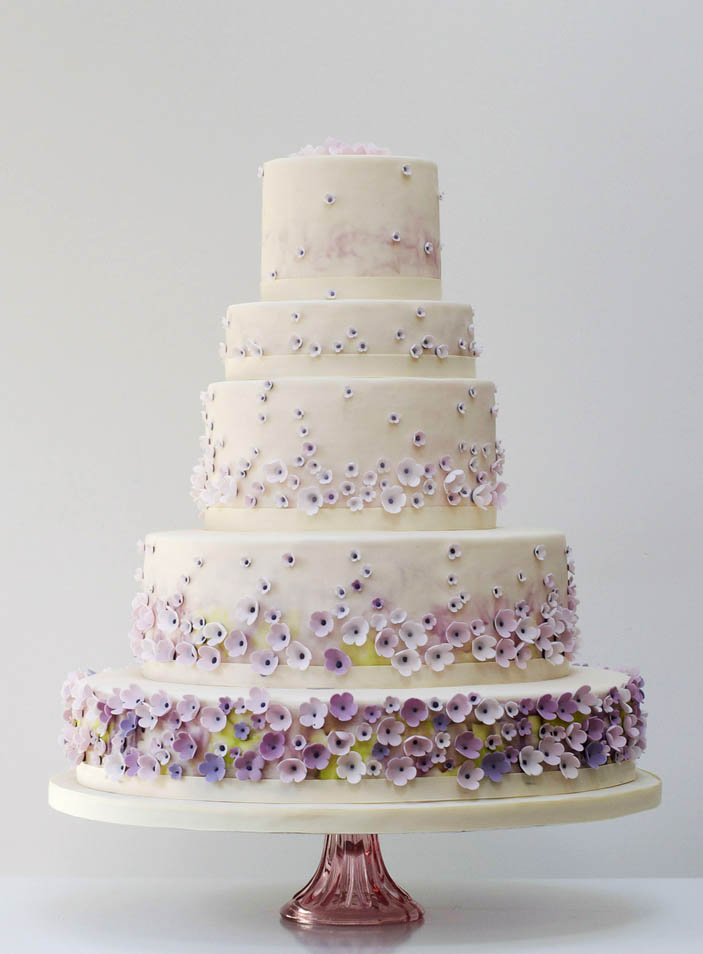 Icing on the cake

If you are having a traditional wedding cake but want to feature ombre, one of the more playful ways of incorporating it is by having different coloured icing on each tier to create the ombre effect going up from the bottom to top tier.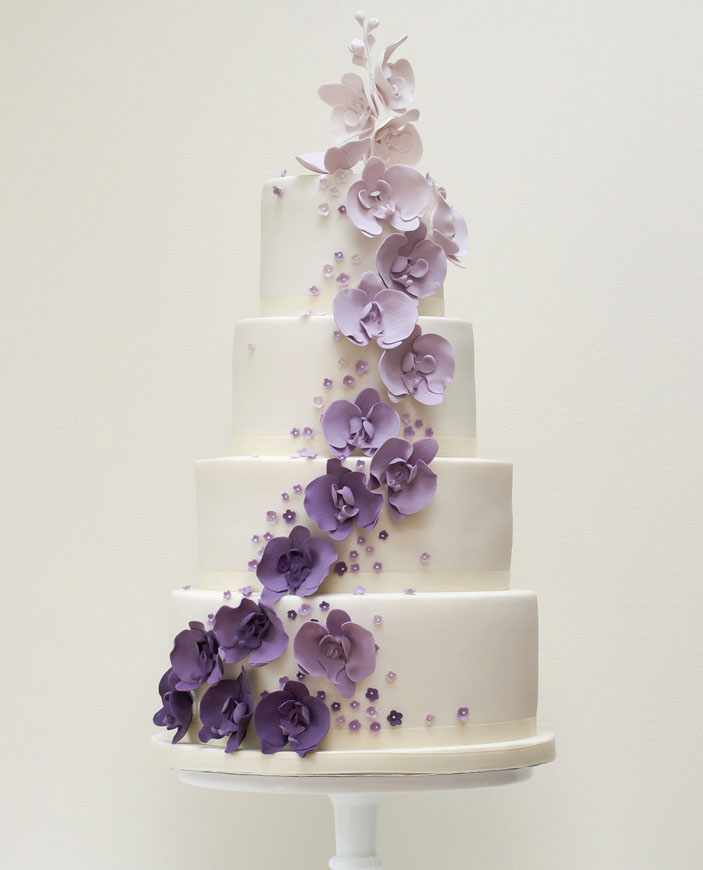 Decorations on the cake

You can go for the full ombre effect by having ombre tiers and ombre decorations. However using ombre just in the decoration works beautifully too. This can be achieved with lots of types of decoration; from sugar flowers all over the cake, cascades of fresh flowers, and to macaroons lining each tier. There are lots of ways in which you can incorporate the ombre trend into your big day. We recommend you start with the cake!