Supplier Spotlight: CocoMio Bridal Boutique, Cardiff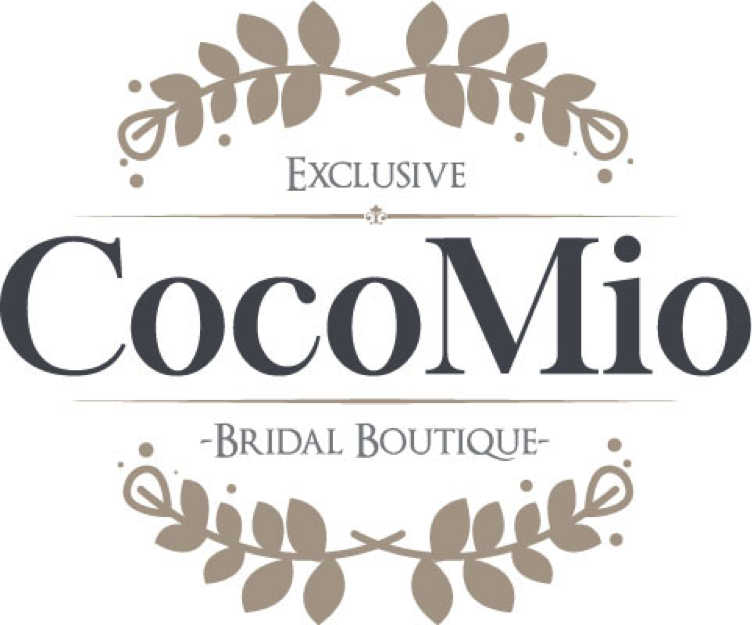 Choosing your wedding dress is one of the most exciting things a bride gets to do. Even brides who claim to have never thought about wedding dresses before (I don't believe you) still quietly love the day you get to dress up as a princess and find your dream gown! At World of Wedmin we LOVE the excitement of new wedding dress shops, all shiny and fresh and full of brand spanking new gowns. That's why we were thrilled when
CocoMio
 joined the Wedmin gang, Cardiff's newest luxury bridal boutique! If you'd like to get in touch to arrange an appointment, you can do so
here.
Introduce yourself, and your business.
My name is Aoife O'Gorman and I am the proud owner of Cardiff's newest bridal boutique. I have several years in the industry from working in Conference & Banqueting roles, five star hotels, helping family members with start-ups and of course spent three years in a previous bridal store located in Cork, Ireland. It is this previous bridal store I gained my knowledge of the bridal dress industry and have won awards as Bridal retailer with best customer service for two years running.
CocoMio Bridal Boutique
is Cardiff's newest Bridal Boutique located at 124,Crwys Road, Cardiff, CF24 4NR.
We specialize in beautiful bridal gowns, a selection of bridesmaid styles that come in over 100 colours, Award winning jewellery designers that are custom made in Cardiff and also imported from a top retailer in Ireland so nobody else has this fabulous collection.
Of course we also stock Rainbow shoes across four of their brands, Joyce Jackson veils and petticoats for those who require them for under their dresses.
Why did you start your business?
I come from a family where my dad has always had his own company, he showed me independence, entrepreneurial skills and I have always looked up to him for it. I decided over a year ago to start my own business in this industry as I moved over to Wales and not long into my new job I realised it wasn't for me and I missed my previous job. I am excellent with people and I will work 12 hour days if need be. My previous job roles included working two jobs side by side and loving every moment of it. I love making people happy and this industry gives a job satisfaction no other industry will.
It did take me over a year to find the correct premises. I had a lot of setbacks as agents are unwilling to deal with start-up ventures. It is very disheartening but one day I was driving and just pulled over, I ran into an agent and by surprise two minutes later I was looking at a premise that fitted my needs perfectly but it needed a lot of work. Three weeks later I signed the lease and my builders got to work. I opened three weeks later on the 10
th
November 2014 so we are a brand new business.
What is your greatest achievement to date?
Converting this store into a dream store like no other and having such positive feedback from customers. I know this business is a success at this stage based on sales, appointments, feedback and the stories I have been told by customers on the way they are treated by other stores in the area.
 What makes you stand out from other bridal shops?
Firstly we are the only bridal store in Cardiff to specialize in an evening service as well as weekends to suit our customer's work schedule.
Our hours are as follows:
Monday- Thursday: 2pm-8pm
Friday: 2pm-9pm
Saturday: 9am-6pm
Sunday: 10am-2pm
We also run weekday morning appointments on request.
All our bridal appointments are 90 minutes long and we offer a five star service which includes:


Free selection of dresses with tags provided.


Private bridal suite out in the back room, out of the eye of the public


Only one bridal appointment is ever going on at one time so there will never be anybody else in a bridal gown in the store.


Tea/coffee and biscuits to enjoy


Option to walk the floor as we have the space to enjoy the bridal gowns


There is never any sales pressure. In fact unless somebody is 100% sure they want to buy on the spot we send all our customers away to sleep on their thoughts of their favourite dress. Why? Because when it is their dress they know and will have a smile from ear to ear and that is how we work. Quick sales are great in the bank but our customers are too important to us. We are confident our service is prestige enough that we don't need to rush our customers and make them feel uncomfortable. In return the word of mouth will benefit the business.


We offer a mini bottle of champagne to all our brides who purchase a bridal gown so they can celebrate their purchase with their partner or with friends/ family.


We have a 14 day quick buy offer in place so if people know they like their dress then they gain a bonus. Unfortunately I only disclose this with our customers in store but it works out well for our brides.


Our current bridal customers also get extended discounts on everything else in store as a thank you and to help them keep costs low with their wedding.


Bridesmaid Appointments


60 minute allocated to try on the styles and suss out the colours that our customers are interested in.


For bridesmaids there are offers in store for customers with surplus three bridesmaids. Again these are disclosed with customers in store.


 How do your friends describe you?
My friends describe me as hardworking; motivated, patient, lovely personality and determined would be the top adjectives they would use. They have seen me partying sober for years because of my work commitments. They know I will never be persuaded to change as they have learnt from the debates. I am a good taxi driver though so not like they lose out.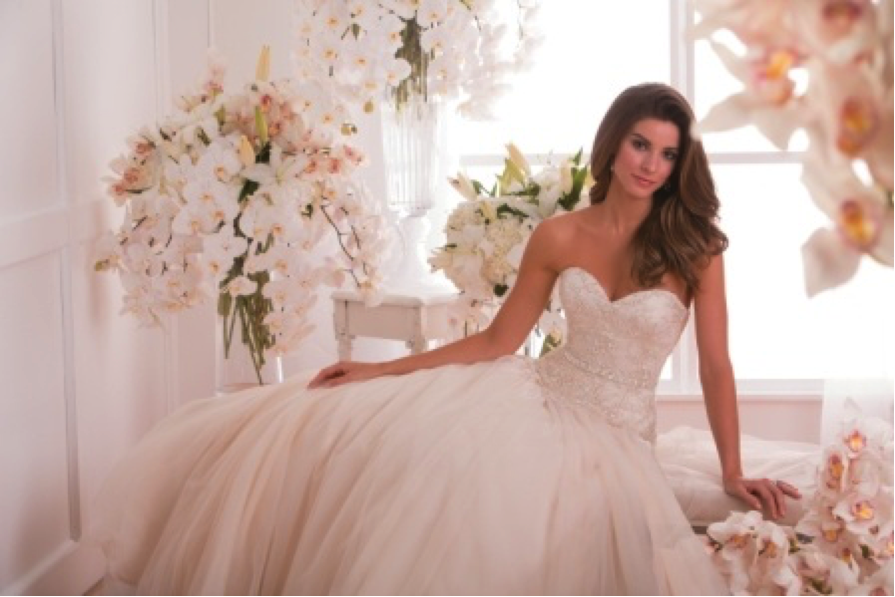 In your opinion, what makes a truly stand-out wedding?
The dress of course. I do believe when a bride is comfortable and happy in her dress and is having her fabulous moments with her partner the smile and happiness will be captured in the photographs and at the end of the day the wedding is one day but the photos and memories will show and last.
 From your industry experience, what's your top tip for couples?
Coming from a bridal dress perspective as this is my area, be organised and start shopping at the year mark as leaving it too late will limit choice and may endure added cost. Pick a dress that gives you your own personal wow factor (everybody will have a different opinion so pick a dress you are happy with). Make sure you are 100% comfortable in this dress as your smile and happiness will show through. You will look fabulous on the day then as a smile says everything.
I always tell brides that they try on the no dresses to make sure they are happy with the yes dress. Don't be persuaded by shops doing quick sales. Take your time and make your decision. It is a big purchase and you have every right to shop around to find your dream dress.
 What can we expect to see from you in the future?
A larger selection of dresses will be in store as I choose my next batch from two designers in Barcelona in March and dresses will be with me by the end of the summer.
I shall hopefully be expanding to hire a part time staff to allow bridal and bridesmaid appointments run throughout weekends when the demand is there.
 What is it you enjoy most about your job?
Meeting customers and showing them another side of bridal shopping which they haven't experienced before.