How to Have Your Dream Wedding on a Budget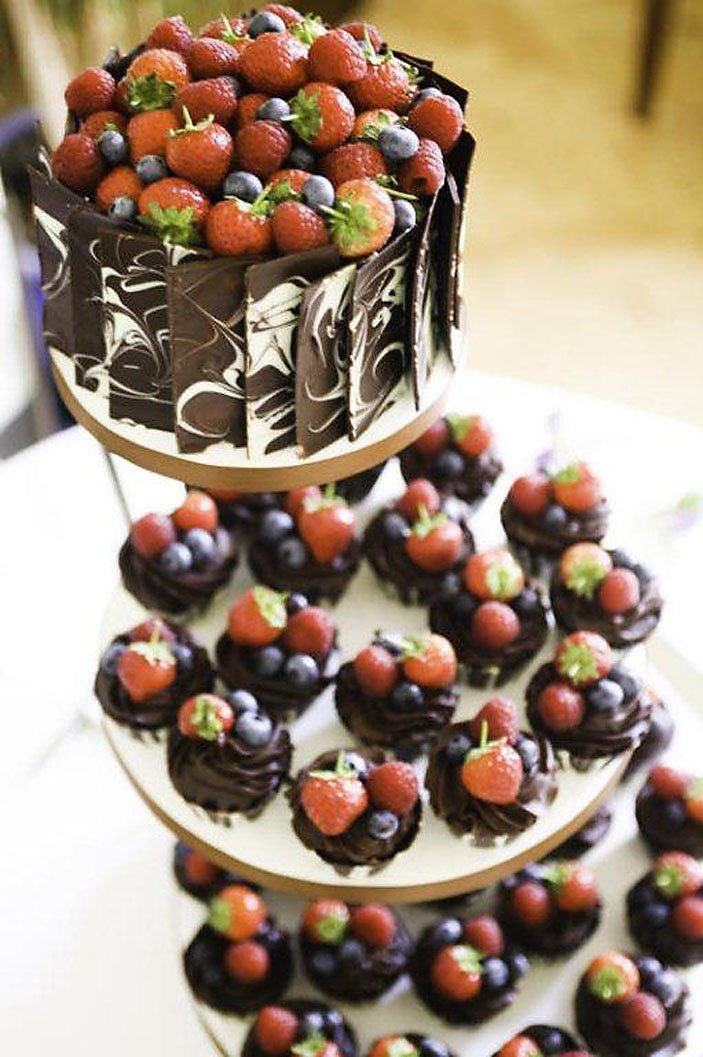 Planning a wedding is stressful enough, even before you add the managing of an often-tight budget.

The good news is that 'frilly' weddings are now old news; handmade, simple and stylish is the new trend. From invitations and favours, to wedding cakes and even flowers, more and more brides are enlisting the help of friends and family to 'make' their dream wedding.

Their 'help' could even be their wedding present to you! (For some great ideas on homemade wedding favours take a look at our wedding favour article!)

Unfortunately the catering will often be one of the more costly elements of your day and yet it is also one of the most important. Luckily there are also lots of things you can do to make this part of your day more cost effective.

Here are a few simple ideas on how to work with your caterer to keep the costs low:


Look at what your venue provides. If they have their own furniture and kitchen this will make a big difference to you catering costs!
If you are going to provide your own drinks, don't forget to check if the venue or caterer is going to charge corkage. It is also quite acceptable these days to have a cash bar if you are planning to have a late night and dancing.
Choose less expensive and seasonal ingredients for your main course (you caterer can advise you on this). So long as everything tastes delicious, guests will enjoy what they are eating.
Serve bowl food instead of a formal three-course dinner. It creates a really great atmosphere and allows guests to mingle and chat with their food, plus less kitchen and table equipment is required and generally less waiting staff is required.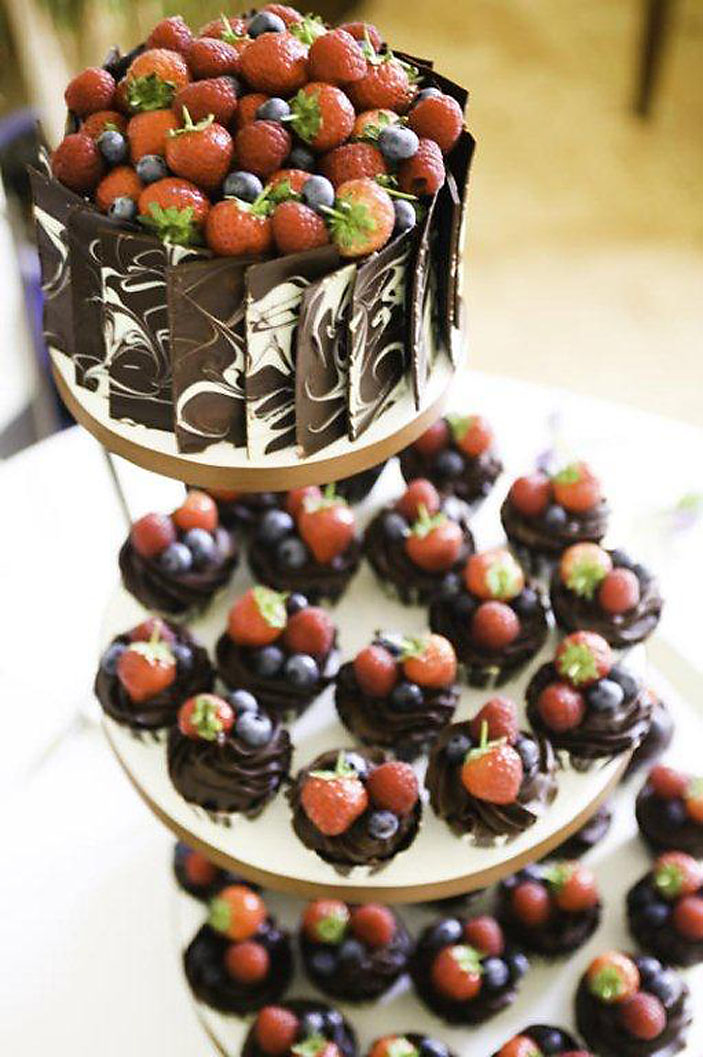 Choose a wedding cake that can be used as a dessert. The caterer can cut it beautifully and garnish it with some lovely fruit and edible flowers.
Lunch not dinner – people eat and drink less during the day. You won't need to supply an after dinner bar or a disco/band.
Of course if you did want a disco in the evening it is best to eat later, that way you won't have to serve late night snacks! Just remember that past a certain hour you will have to pay for the staff to get taxis home.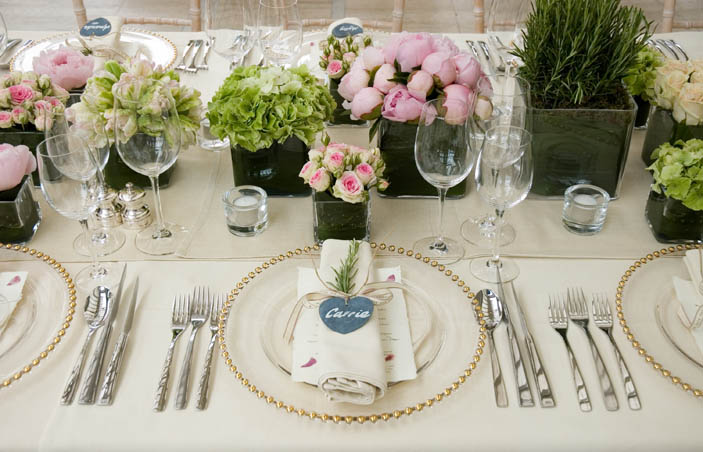 For a less formal wedding, why not get married in the afternoon and simply serve champagne and a beautiful afternoon tea? This can look really fantastic and requires very little equipment…
And if an afternoon tea doesn't suit then you could always opt for substantial canapés instead.
Think about your guest list, if you have a tight budget then why not have an intimate wedding with close family and friends. A smaller wedding means you can afford to have those little extras you dreamed of without breaking the bank!
Finally, don't be afraid to talk to your caterer about your financial limitations, remember that they will have lots of tip and tricks that they can suggest to help make your day more cost effective.

And remember – it won't matter whether you have a wedding with all the trimmings or something more simple, this is your wedding and all your loved ones will want is to be with you on your special day!