Out With The Old - In With The New!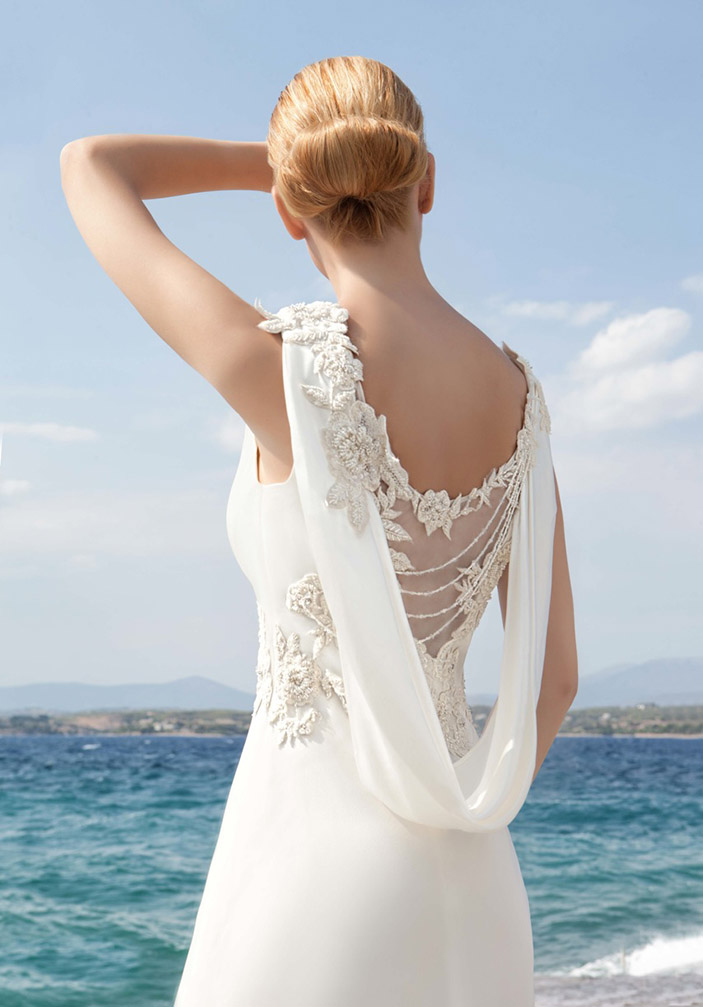 The Christmas season draws to an end, the tree is relegated to the far end of the garden with one solitary bauble hanging from a bare bedraggled branch that was once laden with tinsel covered pine needles and the subtle hint of fragrant alpine freshness. The fairy lights have lost their sparkle, hidden away in a dark box in the attic, holding their breath until it's time to shine again next year. But what has Christmas meant to you?

Are congratulations in order? Has one very special memory of Christmas 2013 been placed on your left hand ready to sparkle all year round?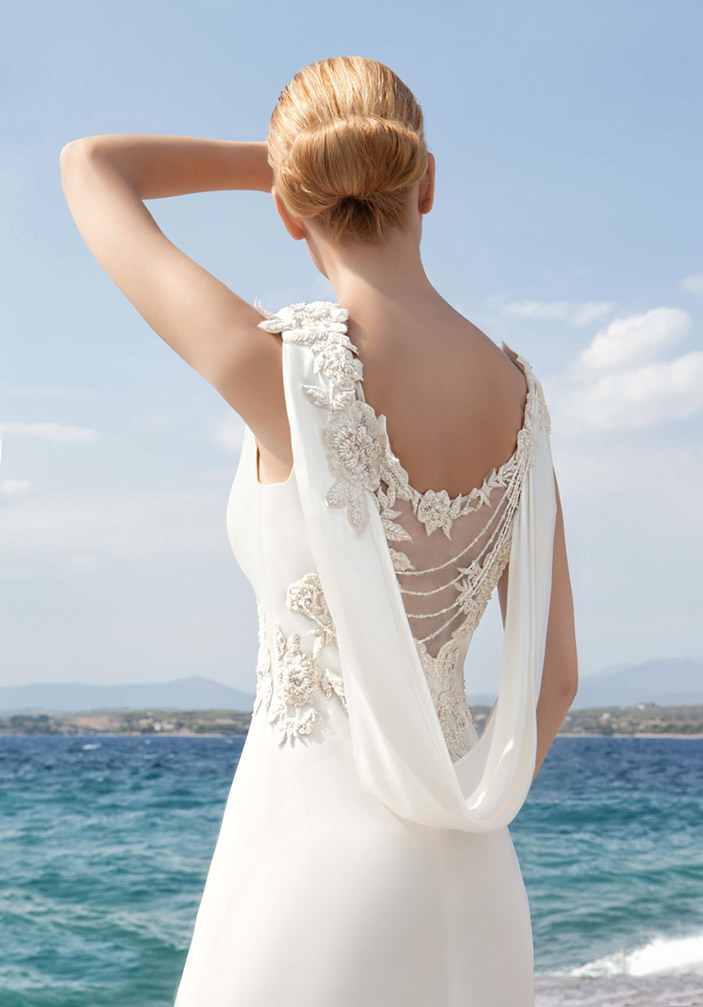 Many newly engaged brides wont have been able to resist the urge to rush out and try on wedding dresses within a few days of that ring being placed on their finger but don't forget to stop and think about the venue, budget, scale of the wedding and the time of year you will be getting married before signing an order form committing you to a dress arriving, especially for you, a few months down the line.

It's all too easy to look up at that looming white sky full of promise that snow will arrive before the day is out and decide that a full length sleeve with a marabou stole will be absolutely fine whilst getting married in Tuscany mid July!

Take some time to make a wedding plan with your fiancé. Start to research the availability of venues you have your heart set on, it might just change the time of year you originally had in mind. Most of all think about what it is the two of you want, who are you as a couple and the lasting memories you wish to keep for ever of this very special day.

Once you have this information it's time to start thinking "DRESS." The decisions you have already made are a reflection upon you both as a couple, who you are and your personalities, this is the perfect starting point for finding a dress that is an extension of your character. The right dress should make you feel confident as you step into it and the best you, you can be.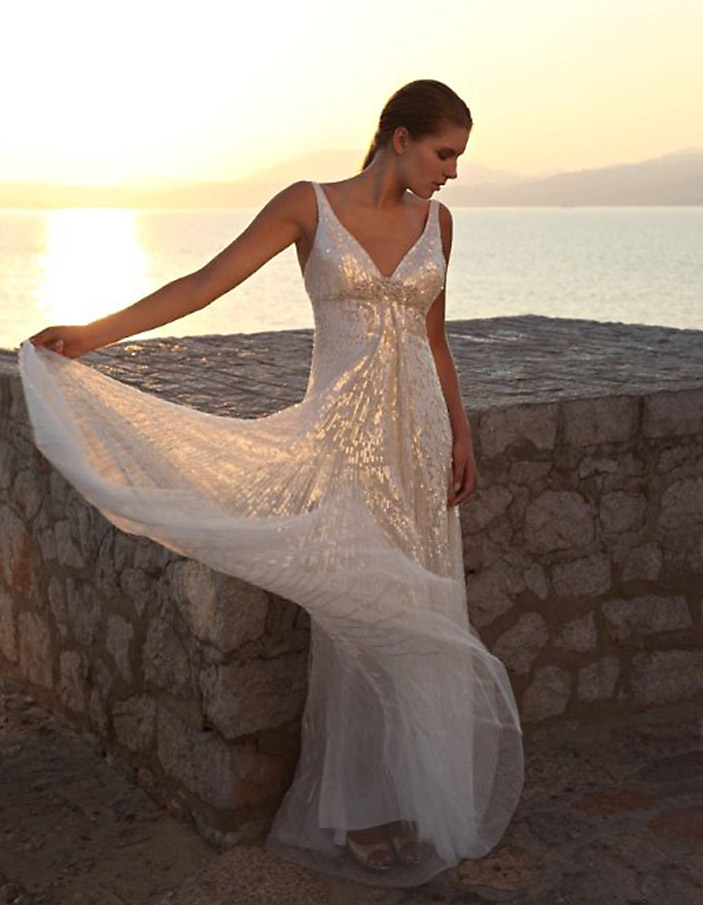 Shabby Chic - Boho Bride
You don't have to have a mountain of tulle to look simply stunning on your big day, if that's not who you are try a few alternative ideas. French Châteaus, woodland clearings and aquamarine coasts don't lend themselves readily to petticoated, classic cuts in heavy satins. Find a boutique that can offer you a selection of alternative ideas to try on with simple silhouettes in delicate fabrics from antique layered lace to subtly embroidered silk chiffons perhaps with just a dusting of colour weaving its way around the contours of a bias cut gown.

Why start with a bridal boutique? A visit to the meandering stalls of Portabello market might be what you need to get started. I have frequently stumbled across antique veils dating as far back as the 1900's, along with some exquisite vintage brooches, art Deco purses and really fun shoulder stoles. Using genuine vintage items can really set the tone to a wedding but do be careful if you stumble across a vintage gown, wonderful for inspiration but it will invariably be incredibly fragile and sadly very prone to tearing.

Eclectic styles can look truly individual, be very personal and really reflect you as a couple. Have a chat to your friends and family, see if there is an "old" family heirloom that you can "borrow". Has a little "blue" memory such as a button been kept from your fiancés childhood? Put it all together and take it along to your first dress fitting when you try on your "new" dress!