A WoW Discovery... Design Your Own Shoes With 'Shoes Of Prey'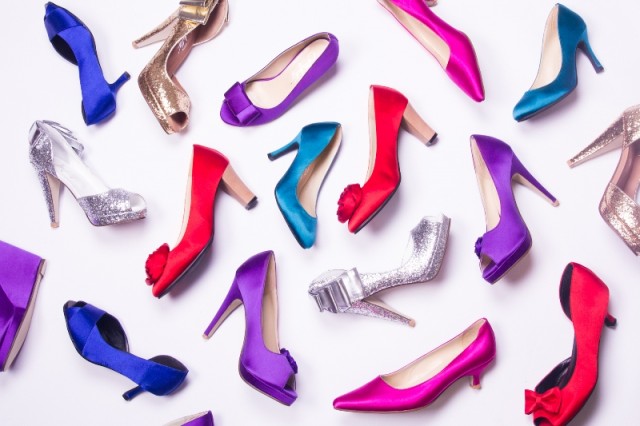 What is it about women and shoes? They go on your feet (not usually one of our favourite assets!), cost scary amounts of money and often leave us aching and covered in plasters. But oh, how we love them!
Finding the right pair of shoes for any outfit can often be a long labour of love. Trawling the shops to find the elusive perfect heel height in that exact shade of pink and preferably suede not patent is an arduous process. Imagine the stress then of wedding shoe shopping?
And, is it just me, or do you find the 'bridal' range offered in many high street stores leaves you a little uninspired? It feels as though bridal shoes are low down the list of priorities for high street footwear designers, and the same old re-hashed ivory satin court shoe, with the occasional gem stone is just thrown onto the shelves every season. Snore!
Imagine then, my delight to come across this little gem of a website,
Shoes of Pray
, which allows you the chance to design your own beauties! This Sydney based company was set up a few years back by a couple of young entrepreneurs and creatives, and now operates globally, making shoe dreams come true all over the world!
The site is super easy to navigate, with endless customisable fabrics, heel materials, colours and accessories you can add to one of 12 basic shoe styles. There are also lots of suggestions as to what previous users have created if you need a little inspiration!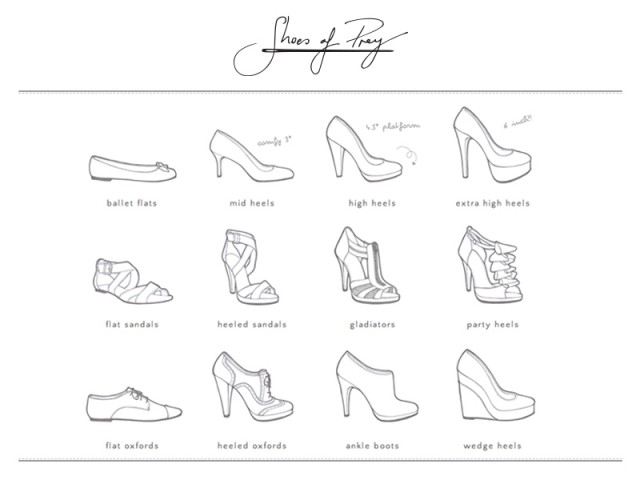 The reviews are fabulous and say that the shoes arrived promptly, are fantastically well made and most importantly are very comfortable! If, however, you were to find that they didn't quite fit you properly, there's an awesome return and remake 'Perfect Shoe Guarantee' which allows you to return your shoes for up to 365 days, or covers the costs of having your shoes altered locally to make them the perfect fit! Now
that
is fantastic service!
What's more, and perfect for brides, you can order swatches of the fabrics to check that they're a match with your dress before you order your shoes!
Here's what I managed to come up with whilst having a little play on the site… now pass me the credit card!