Wedding Food Stalls - Roll Up Roll Up!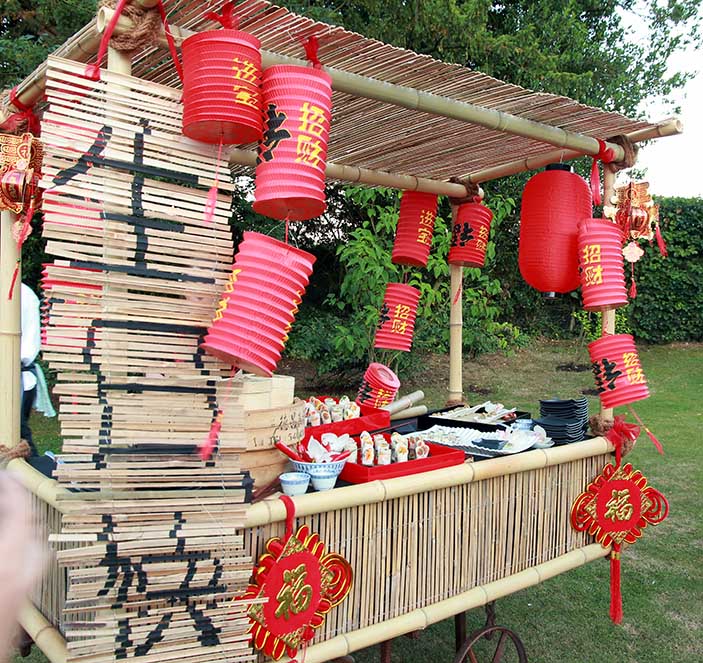 Food stalls are a great alternative to a traditional wedding breakfast and there are plenty of different options to choose from. You don't have to stick to one theme and it often works better to have a few different types of stalls so that your guests enjoy some variety! Have fun with your theming; your caterer can source everything for you but to make things a little easier why not spend some time putting together a mood board of ideas so that your caterer can tailor the look to suit exactly what you want. Here are a few ideas to start you off…


Best of British

Channel the British summer into your wedding food with fish and chips, roast beef and Yorkshire puddings and a selection of pies. You can team this with a fresh strawberries and cream stall for dessert. Make it a bit more interesting with strawberry jelly lollipops, strawberry and champagne shooters, classic scones with strawberry jam and clotted cream and truffle lollipops with strawberry sprinkles – the perfect food stall for a vintage wedding.


Sushi Stall

This can work fantastically for a canapé reception as it is more unusual. Guests can graze on the small bites while they enjoy champagne and cocktails. Make it even more special by theming the stall with beautiful Japanese lanterns and dress your waitresses in traditional Japanese outfits.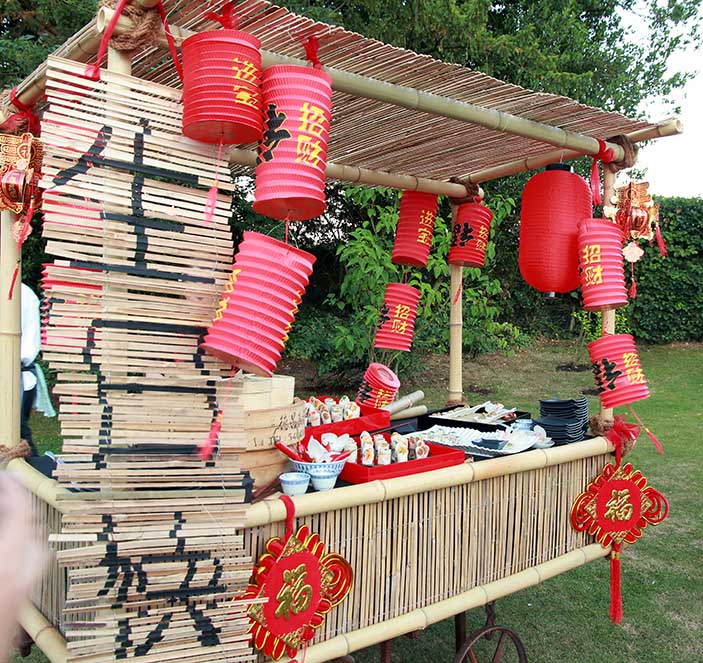 American diner

Burgers, fries and all things American. Make your stall colourful and eye catching with mini bottles of coke and classic 'take away' boxes. Add some doughnuts, pecan pie and Mississippi mud pie for guests with a sweet tooth! If your venue permits it, why not ask your caterer to dress some of the waiting staff in roller skates!


Edible garden

If you were looking for something a little more creative then why not have a garden themed stall with a mini edible garden, a candy floss trees and lots of other sweet treats and goodies. Cover the stall in moss, flowers and bark to finish the look. This looks great at venues with wonderful outdoor space as it brings the outside in.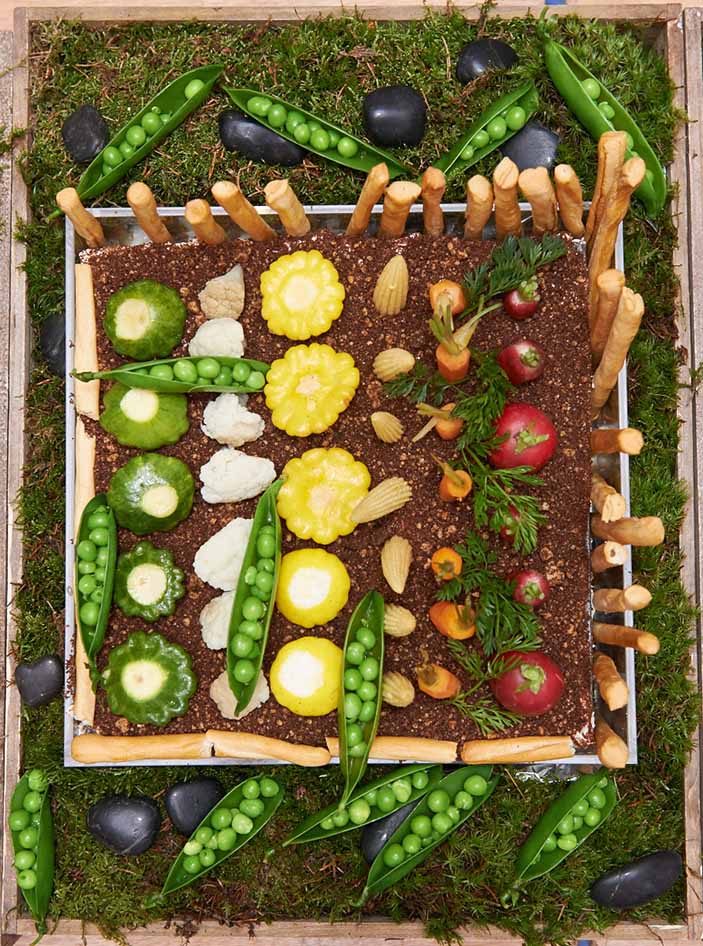 Popcorn bar

Popular with everyone and with lots of flavours to choose from, both savoury and sweet, popcorn can be great for a reception or as late night snacks. Serve your popcorn from glass jars in various shapes and sizes. You could even provide paper bags stamped with a personalised message or logo! This provides a really cost effective alternative to an evening buffet.


Ice-cream bar

Style your stall like an old fashioned ice cream van and have a selection of sauces and sprinkles that guests can help themselves to. If you were looking for a lighter option then you could serve sorbets instead. These can also work really well as a savoury option with flavours such as avocado and refreshing cucumber. Or why not have a liquid nitrogen ice cream bar for a visual treat as well as a tasty one!

There are endless options when it comes to food stalls so a great place to gather inspiration from is your favourite food. Why not think about an amazing holiday you went on, or your first meal together as a couple and use it as a starting point for your stall! Your caterer will also have plenty of ideas so make the most of their experience – you can always adapt things that they have done for couples in past to make sure it's unique to you.