Bridal Themes - A Guide to the Perfect Wedding Accessories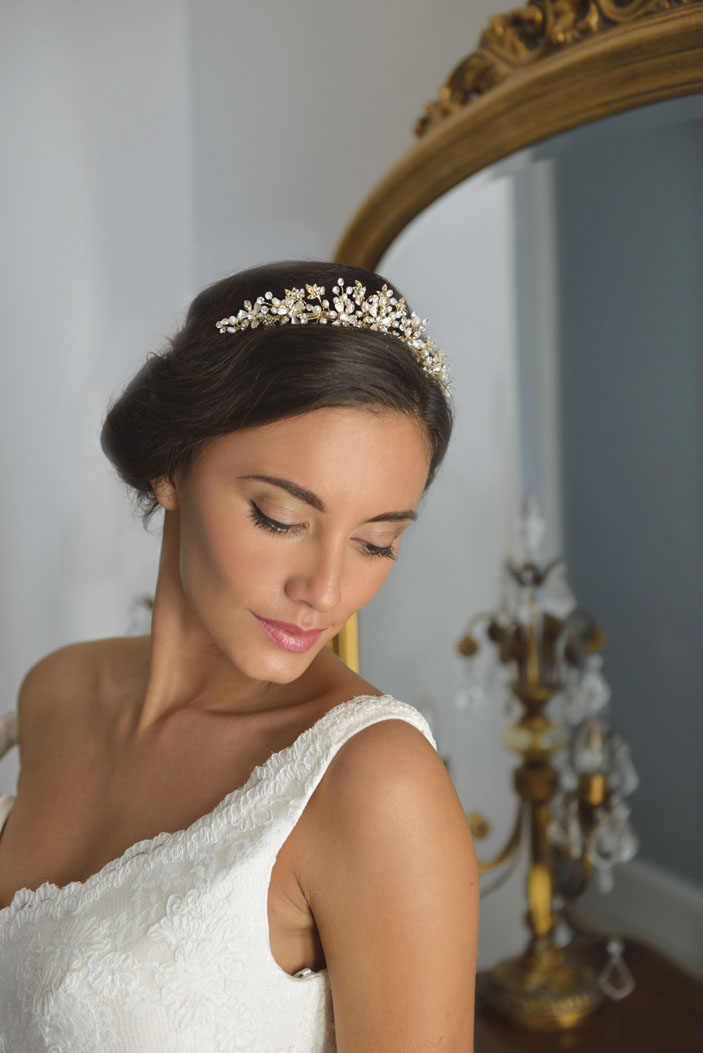 If you are struggling to pick the right bridal headpiece or jewellery for your big day amongst the masses available in todays bridal industry - consider the theme of your wedding venue, dress or atmosphere of your whole day and this will help you narrow down the best styles to look at and what to avoid to get your best match and to feel comfortable for your wedding.

This is my guide to themes for wedding looks and what to pick to best compliment your bridal outfit.


Classic Elegance

For brides opting for a traditional wedding dress (ivory lace and full ball gown skirt) with a classic venue such as a church ceremony or stately home reception I would recommend looking at an elegant tiara.

This traditional look still works best for an old school wedding and allows brides to feel like a classic bride for the day. Opt for an antique / vintage style that is not too big with a classic up do for the complete look paired with a full length veil.

Any jewellery should be subtle and not detract from the wedding dress.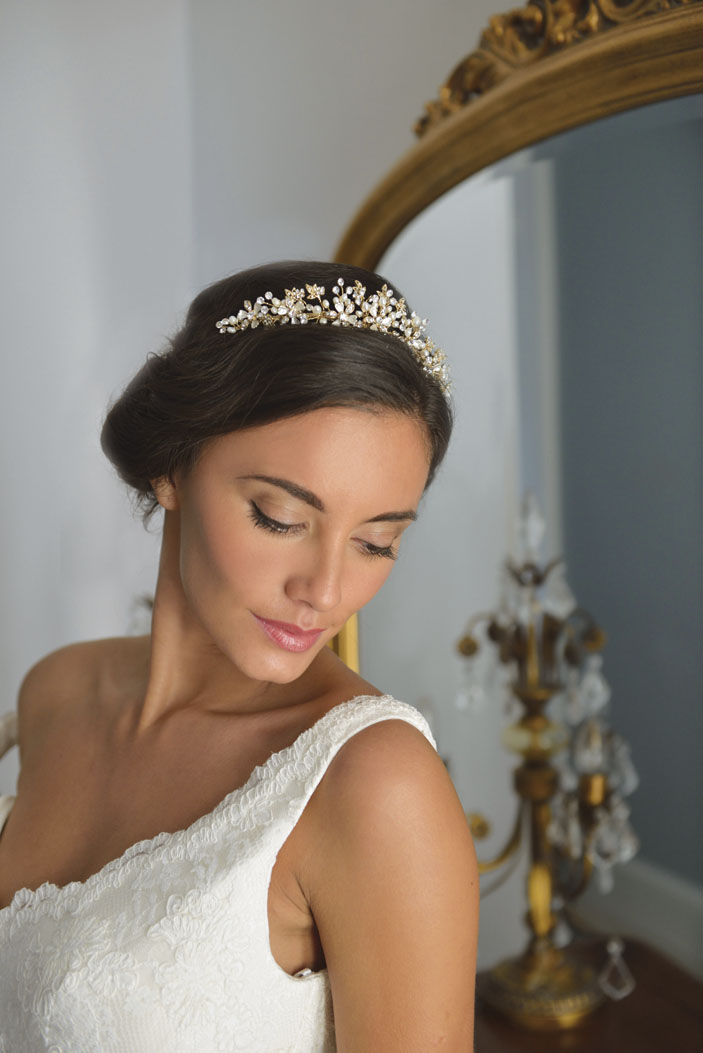 Dramatic Statement

Any brides wearing a really dramatic red carpet style dress should consider a prestige statement headpiece or piece of jewellery that will really stand out.

For example if the dress features a strapless bodice and huge train then go the whole way with stunning accessories set to dazzle - such as the sort of sparkling necklace that would be at home at the Oscars or a huge comb or side headpiece.

Only choose one or the other so the look is not over the top and pair it with a sleek hollywood hairstyle and glamorous make up.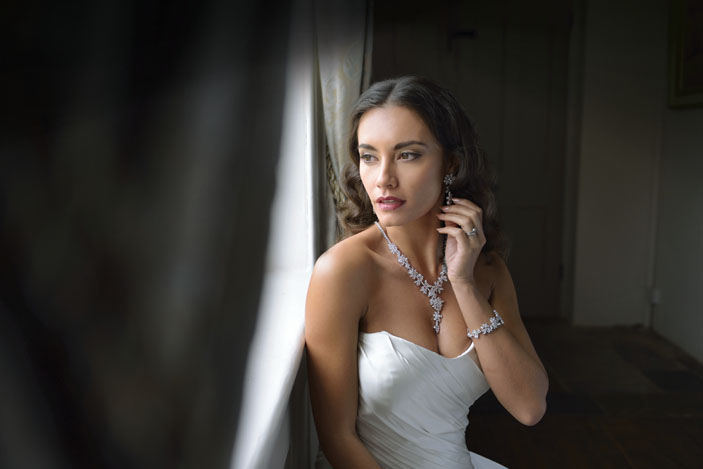 1920's Jazz Age

If you are a huge fan of Downton Abbey or The Great Gatsby then it's possible that your wedding dress will be a slinky 20's inspired design which is so popular at the moment.

Take the time to consider the matching accessories and hunt down a fabulous Art Deco side headpiece as this will fit in perfectly.

Any jewellery should also look right for this style - so for example a chunky cuff bracelet or delicate drop pendant would be ideal.

Wear with a 20's wave hair style and if you were planning on a veil opt for a long single layer one to look the part.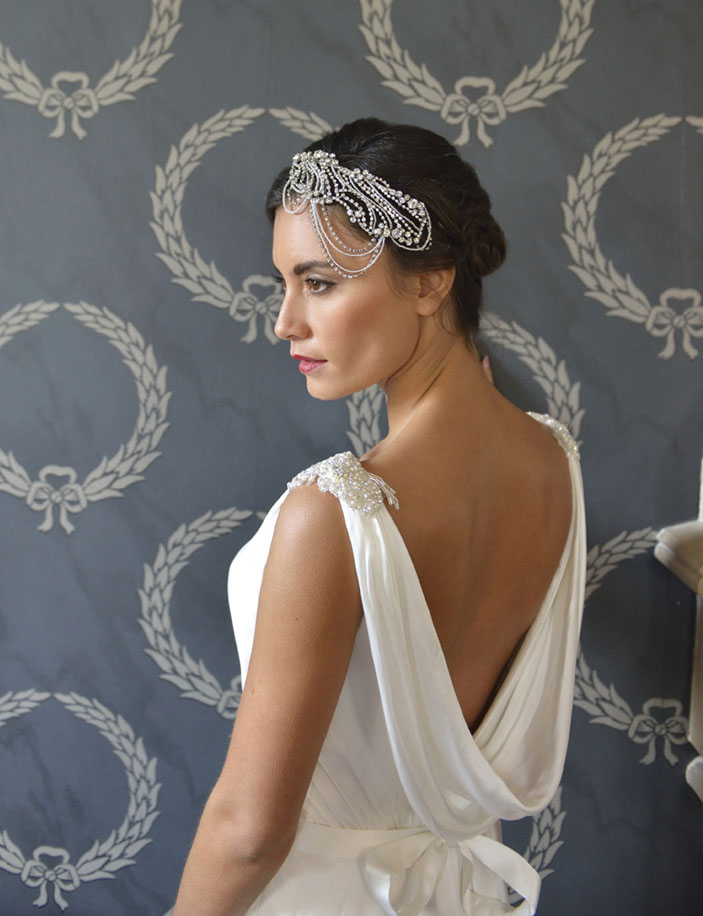 Fairytale Romance

For any brides wanting a real fairytale look (a large bridal gown encrusted with sparkle) or with a romantic setting such as a garden wedding or by the shores of an Italian lake then the right accessories to look for are either a delicate tiara or a side clip - but whichever should be very sparkly and set with clusters of Austrian crystals to help feel like a princess for the day.

Hair can be soft and feminine as well as the make up and any jewellery should be suitably dazzling too without being too big.

Consider any designs featuring butterflies and flowers as well as hearts.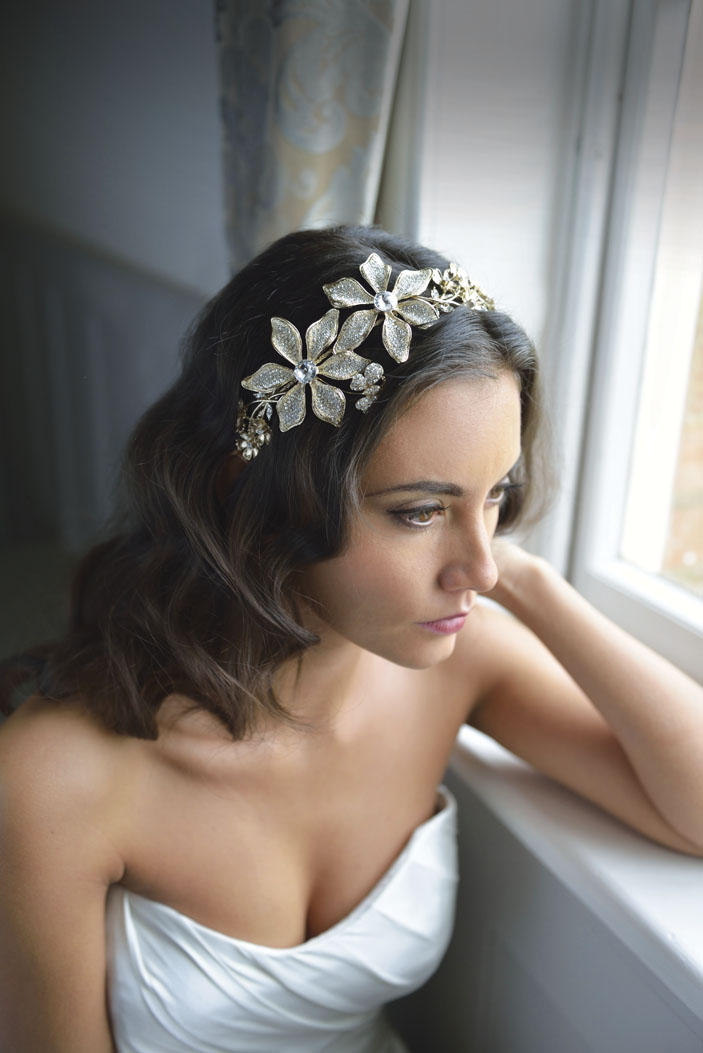 Boho Bride

More and more brides are going for an overseas beach wedding or a more relaxed look for a wedding in the uk.

This usually involves a bohemian style floaty dress and sandals or bare feet.

The perfect accessories to pair with this look are relaxed hairvines which can be woven into the hair or worn across the forehead.

I would recommend looking for designs which feature real freshwater pearls and ones with floral themes - this will look gorgeous in a beach or exotic setting and will better suit a less formal bridal outfit.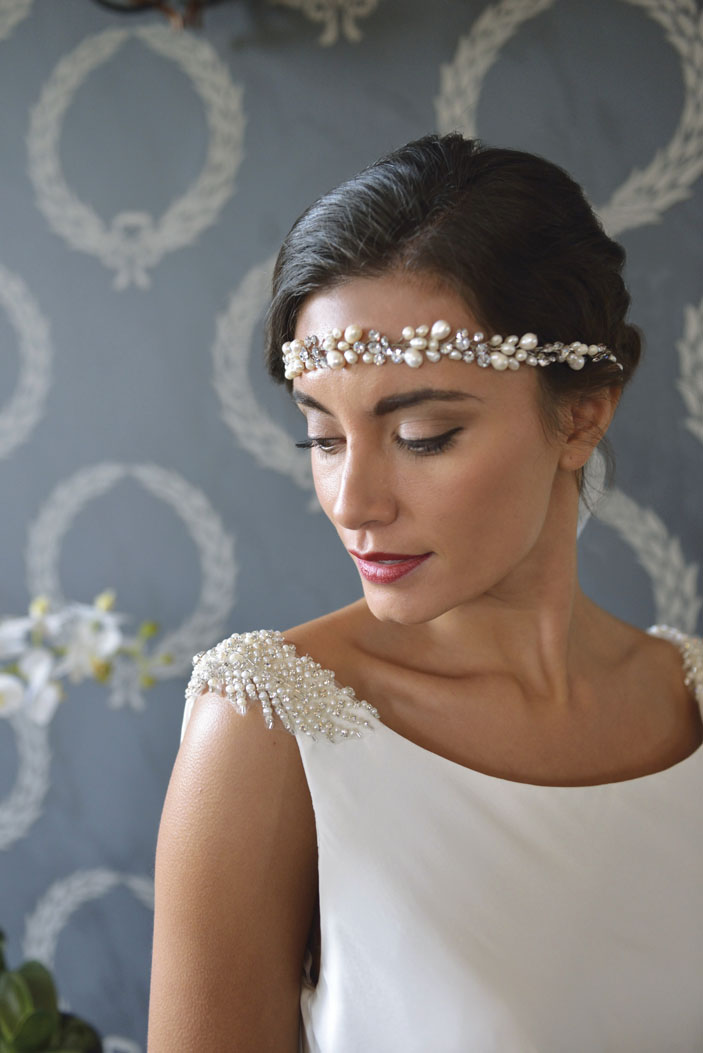 Retro Cool

For brides who have chosen a 1950's style Tea-length wedding dress I would recommend trying a birdcage veil as they can look amazing when paired with this retro look.

Alternatively search for a chic side headpiece with a bow or stylish swirl motif as these also match the era of the dress.

Any brides wanting a veil should go for the tiny above shoulder veils that were popular in the 50's.

Chunky pearl necklaces and bracelets would look just right too.


Contemporary Chic

Many brides are now opting for a more contemporary look for their wedding day.

More cutting edge designer look bridal dresses are becoming available and the best accessories for matching this look are simple modern clips and headbands.

Brides should try less fussy designs featuring subtle motifs and geometrical patterns - this will better tie in with the overall modern look.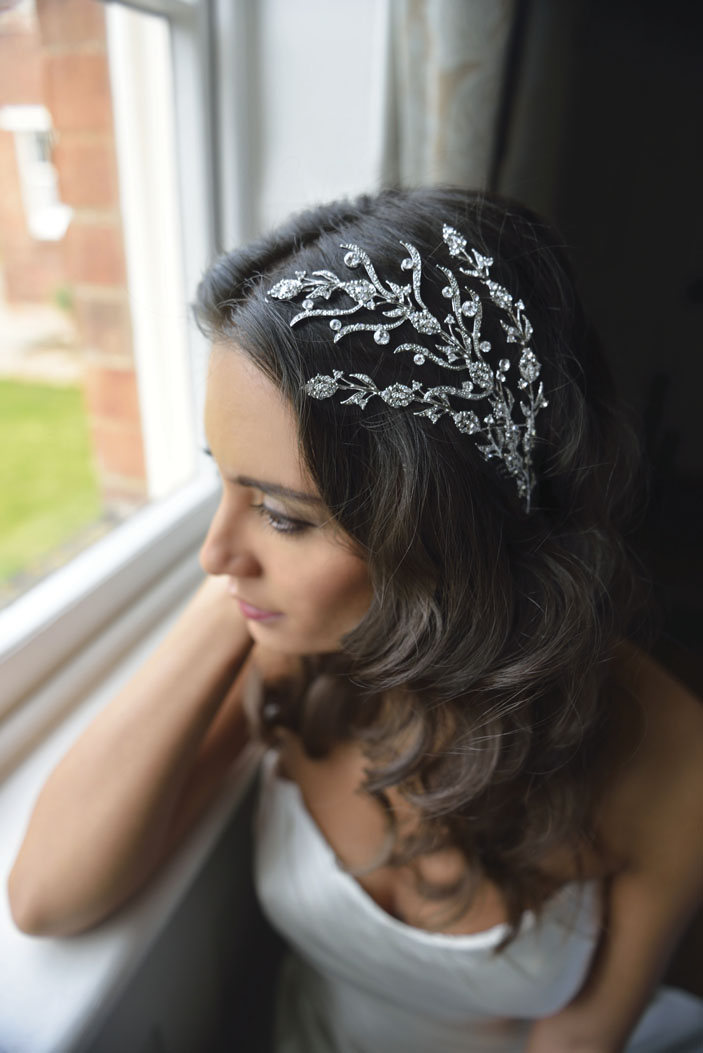 Other things to consider when you shop for your bridal accessories would be :

* Try to match any patterns from your dress - any floral designs or any lace pattern can be looked at to help choose.



* Think about any sparkle on your dress - if your dress features pearls take a look at accessories with the same tone pearl or the same sort of sparkle if crystals are embroidered on the gown.





* Don't look at the headpiece in isolation - it's easy to try on accessories and think they are gorgeous when trying without your gown - but try to imagine wearing your dress and ask yourself - do these pieces really match the overall look?




Most of all have plenty of fun looking for your bridal accessories - it's the one day in your life you can get away with wearing a headpiece and being

a

princess for the day - so embrace the experience of feeling special!