'Trendy and Transgendy' London and New York Fashion Week's Bridal Trends
New York officially passed the baton over the pond on Friday and London fashion week is now in full swing!
Many of our beloved designers also adore to have a stab at bridal alongside their main Spring/Summer 2015 collections, and will often give us a sneaky glimpse into bridal fashion forecasting ahead of the much anticipated Bridal Fashion Weeks to come.
Here are our fave few so far, from both New York, and London:
Betsy Johnson, 'Trendy and Transgendy'
Johnson devoted her whole NYFW catwalk to a very loud and very proud wedding themed celebration. We saw transgender brides, gay brides and reality show divorcees walk alongside the models in a bold celebration of free and equal marriage. It was whacky and crazy and we LOVED it!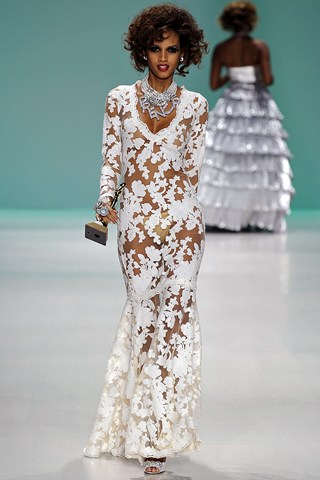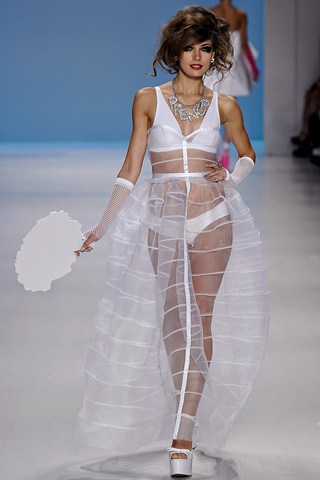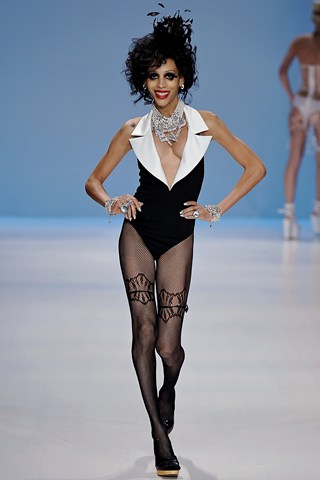 Monique L'Huillier
A firm favourite on the bridal circuit, Monique L'Huillier did not disappoint with her NYFW 'ready to wear' show. The collection was not her full, dedicated, bridal range, but we can clearly see the direction she'll taking when the time comes!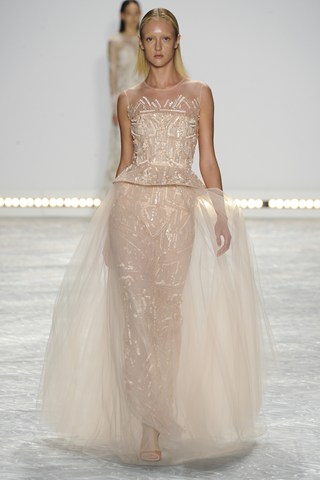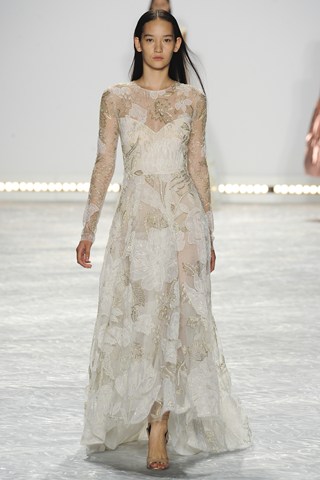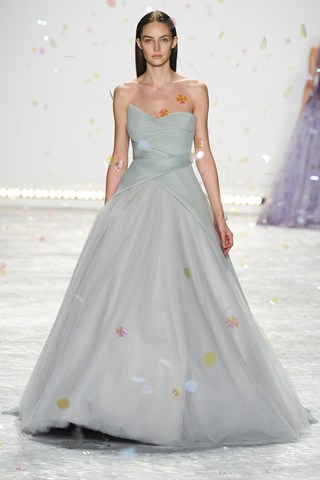 Marchesa's London Debut
Again, we know and love Marchesa on the wedding scene, but this was the British design duo's first London show with a ready to wear range. It still had a major red carpet and slightly wedding-esque vibe, and has received rather mixed reviews so far...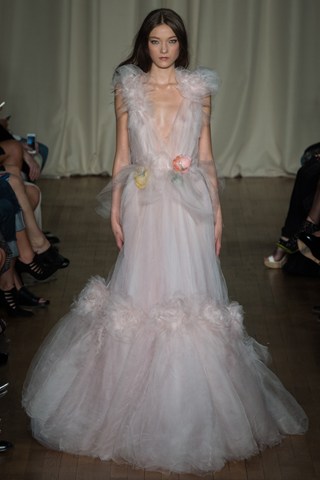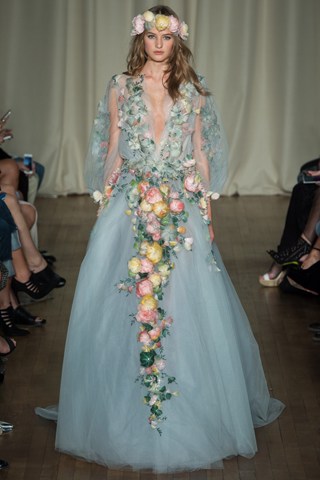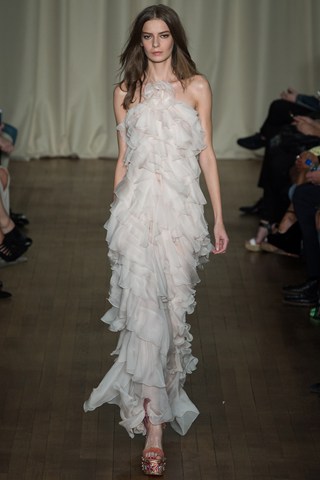 Julien Macdonald's £3m Dress
Well, we've saved the best till last, and here in all it's glory is the front-line grabbing sparkly bridal number from our fave fashion diva Julien MacDonald! This diamond and fresh water pearl encrusted piece cost a whopping £3m (some say £4m...who knows) but is a major WOW. I can't even... (there are a couple others after to it to calm us all down...)