Add Some Hygge To Your Winter Wedding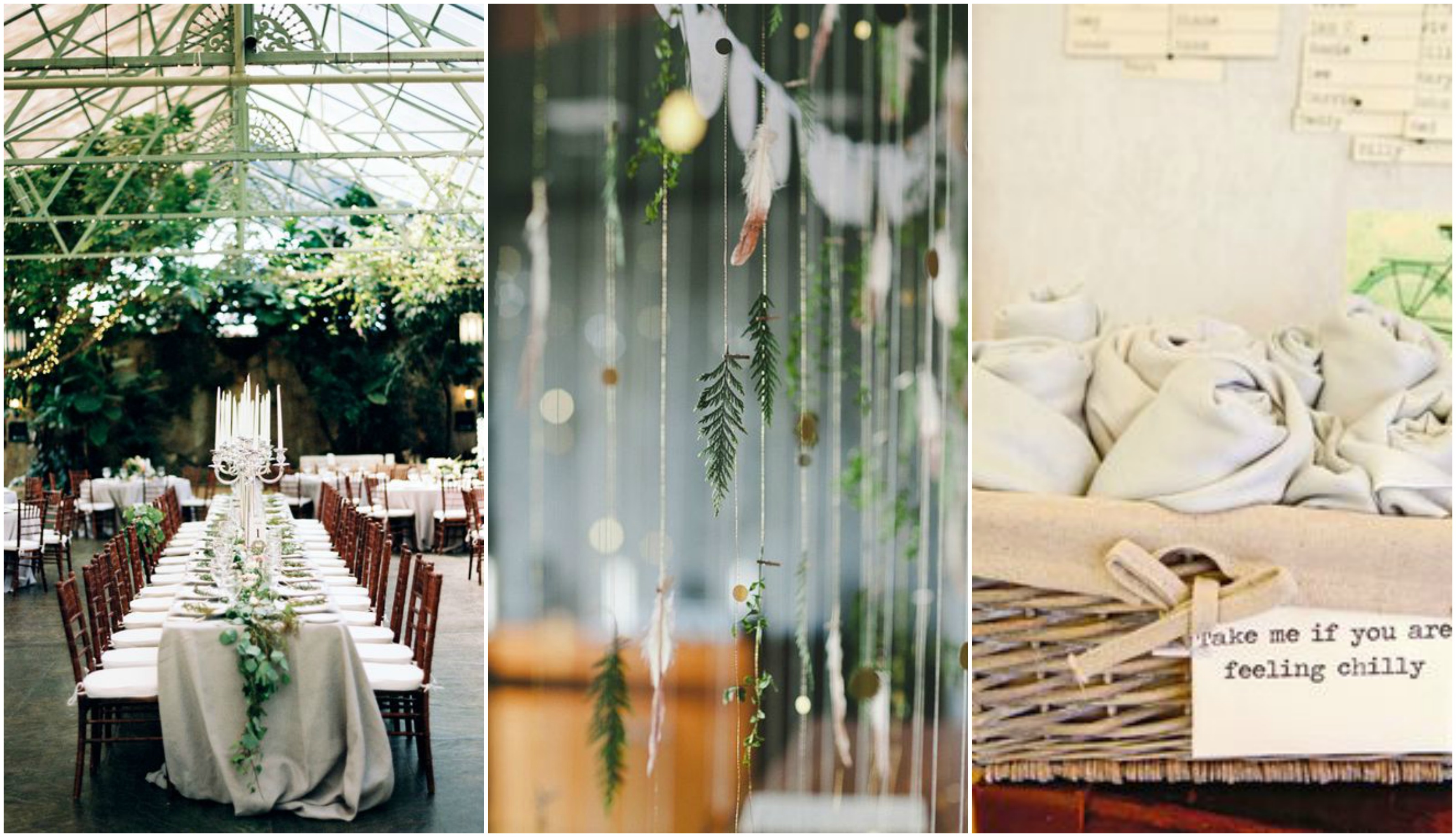 Unless you've been hiding under a rock you will have heard this mystical sounding word being thrown around quite a bit these past few months – it's fair to say Hygge is having a bit of a moment right now and we at WP HQ are definitely big fans. For those of you who are yet to be introduced to this way of living, 'Hygge' (pronounced Hooga) is a Danish phrase that doesn't translate exactly into other languages but is a word that conveys cosiness, warmth, conviviality and kinship. For many it's a lifestyle, it is all about taking things back to basics and embracing the simple things that really matter in life. Of all the days that you really appreciate the meaningful and true things in life, your wedding day has to be up there at the very top. Bringing together everyone you love both friends and family for a day of pure celebration, this is Hygge at it's very best. Read on to find out how to inject a bit of this Scandinavian outlook into your special day to really make it memorable.
1. Choose a rustic and nature filled location The Danes are known for their love of the outdoors and they really celebrate and utilise all that nature has to offer. Hygge is all about simplifying things and taking them back to basics to really focus on what's important. An outdoor barn or glass greenhouse makes a perfect location for a relaxed, natural and rustic wedding where you can all pile in and snuggle up inside away from the outdoor chills.
2. Make the dining experience relaxed and convivial Run long wooden tables down the length of your venue to jumble everyone in together and create a relaxed, family atmosphere. Place along the table delicate vases of pretty handpicked flowers and sharing platters and bowls to create conversation along the table and really bring everyone together.
3. Use delicate lighting to create the right ambience According to research, the average Dane burns around 6 kilos of candlewax per year – so it's fair to say they take things seriously when it comes to setting the right mood and ambience! Take a leaf out of their book and build up your lighting through candles, pretty festoon style fairy lights and touches of lighting here and there to create a gorgeous overall glow. Place lanterns and large pillar candles outside your entrances to give a warm welcome.
4. Use wild and seasonal foliage and blooms For a natural and whimsical look, fill your location with flowers and foliage in loose, wild bunches and arrangements to really bring the outdoors in. For a wintery feel, use blue toned foliage such as senecio, white asparagus fern and eucalyptus with warmer berry toned flowers such as roses, hydrangea and berries.
5. Prepare for the weather and embrace it As we all know, British weather has a tendency to be slightly (very) temperamental, especially in the winter. Hygge is all about embracing the elements and actually enjoying them so why not try and take this approach at your wedding too. Fill baskets with blankets, waterproofs and umbrellas alongside a sign with some sort of weather related pun that is bound to make any Brit chuckle.
6. Create cosy outdoor spaces with campfires and marshmallows Make the experience of venturing outdoors into the cold actually enjoyable by setting up small fire pits to create a beautiful and romantic outdoor seating space. You could fill a table nearby with marshmallows primed and ready for toasting along with hot chocolates to really up the Hygge factor.
If you fancy getting a little more clued up on all things Hygge, check out 'The Little Book of Hygge' by Meik Wiking or 'How to Hygge' by Signe Johansen to find out more about this lovely Scandinavian outlook on life. Let us know if you feel inspired and how you might hope to inject a little bit of this into your own wedding!