Budget Bride: Seasonal Flower Bouquets
One clever and crafty way to save a few pennies on your wedding flowers is to know which blooms are in season at the time of your wedding! Many flowers are available all year round thanks to greenhouses or imports, but if  you're after Peonies in December, it's going to cost you! If you do your homework into what blooms are in season the month you are getting married, chances are you can cut some cheeky costs.
Here are our picks of the most popular in-season flowers for your bridal blooms...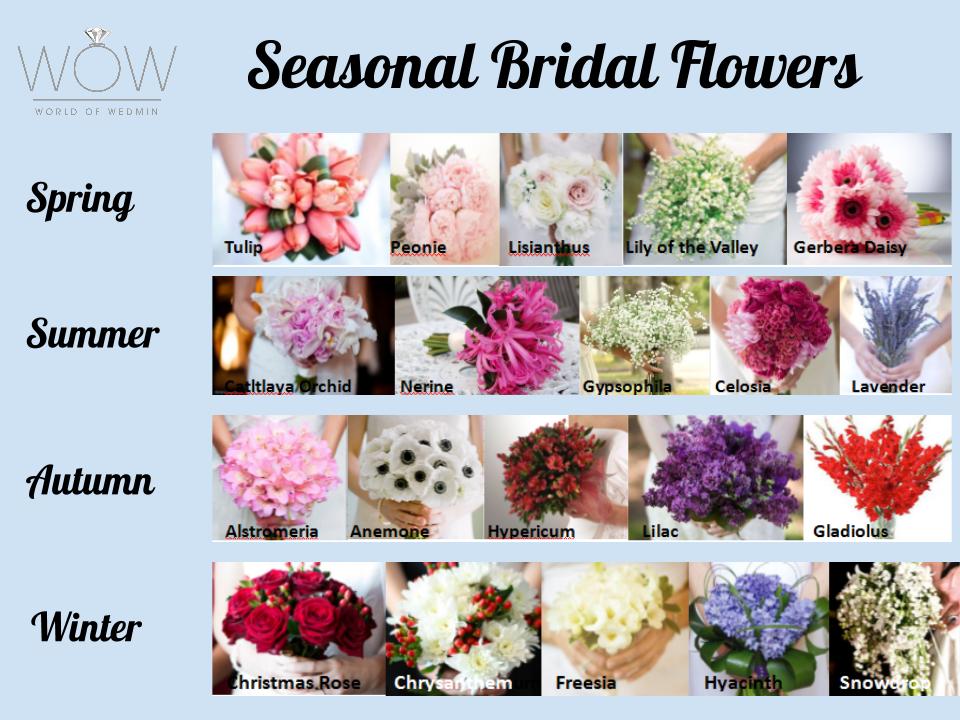 If you're planning on doing your own flowers (good luck!) then this is definitely a handy tool to use as these will be the best of the bunch at your local flower market! If, however, you are looking for a fabulous florist to lend a hand, you can find a whole host of them
here!
For more information about seasonal blooms check out
this
awesome website.