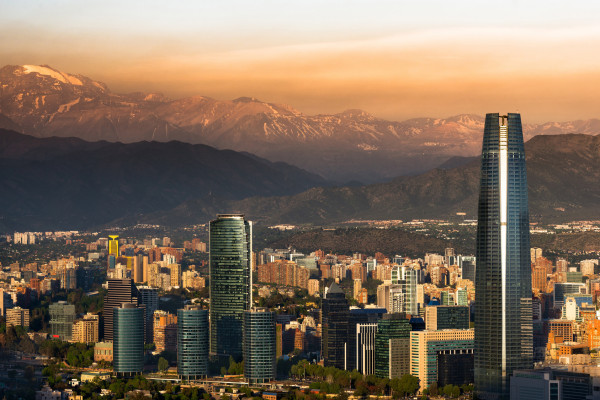 South American Honeymoons
---
As a romantic destination South American honeymoons are becoming increasingly popular, rich in culture, history and tradition South America offers a wide variety of experiences that will make your honeymoon one to remember.
Argentina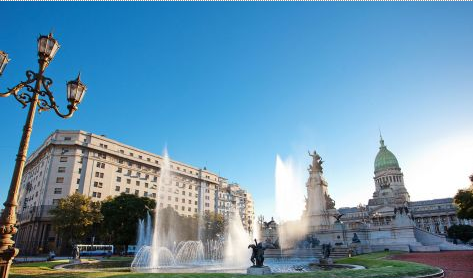 For a honeymoon full of adventure and picturesque scenery Argentina is the perfect place to spend your honeymoon. Tango dancers are synonymous with Argentina; powerful sensual tango music is the soundtrack of any Argentina honeymoon. Argentina has multiple climate zones and a variety of terrains perfect for any outdoor activities whether you choose to go hiking, rafting, paragliding or take a romantic horseback ride. More laid back couples can take advantage of breathtaking tours to the Iguazú Falls, or take expeditions near Rio Gallegos to watch the penguin and whale populations. Argentina is the fifth largest wine producer so why not take a trip to their main wine producing province Mendoza where the sun shines for an amazing 330 days a year, take a tour of one of their 800 wineries and share a bottle of their famous Malbec wine in the sunshine. Head to the capital Buenos Aires and visit the modern waterfront neighbourhood Puerto Madero for amazing food. Whether in the mood for spicy food, indulgent cocktails or French food in the sultry candlelight Puerto Madero has it all, you could even treat your partner to the exclusive underground restaurant Casa Felix and indulge in empanadas filled with mushrooms and pumpkin seeds and apple-mint granita.
Brazil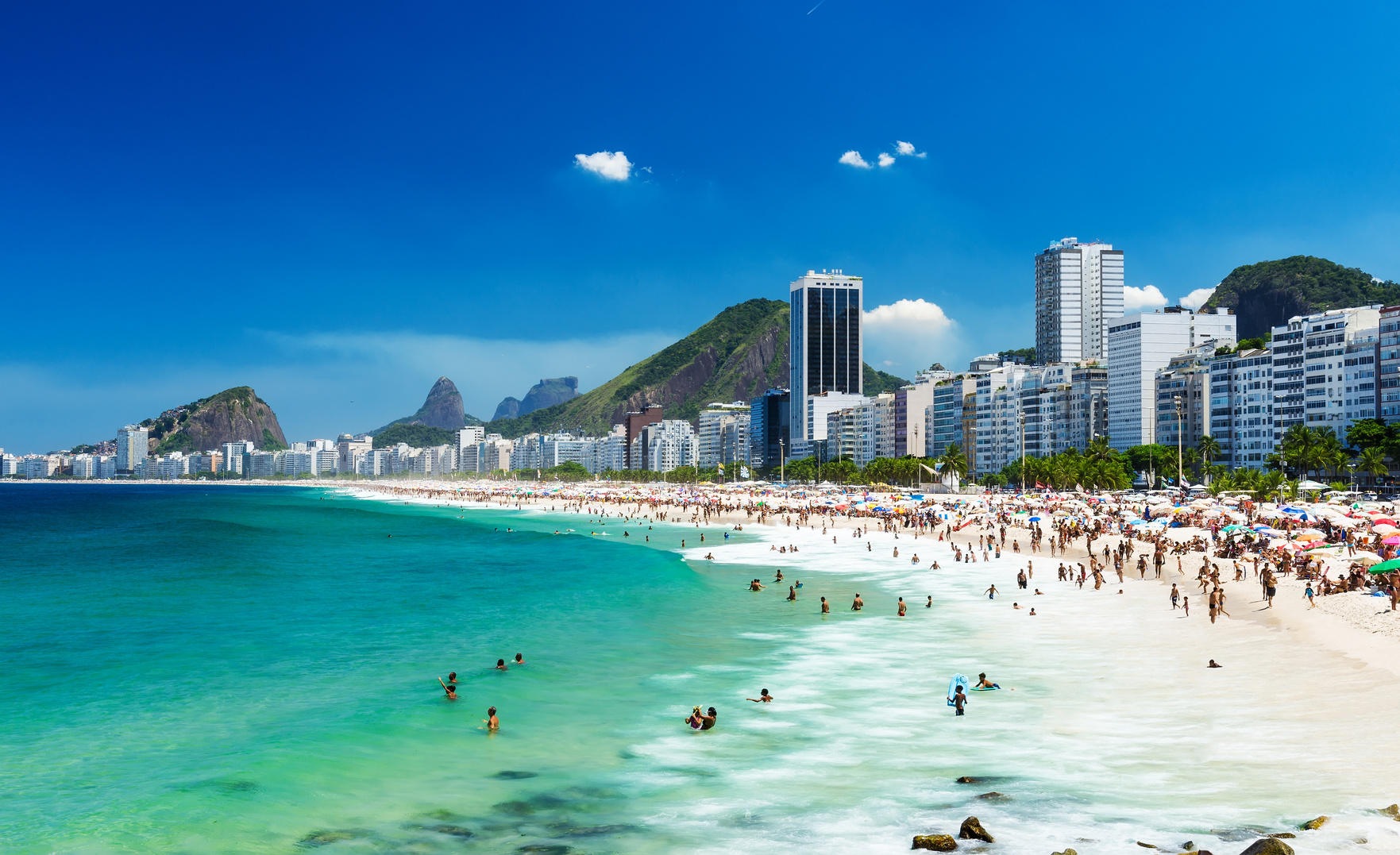 Known as the marvellous city Rio is the perfect place to start off your honeymoon, visit the quaint bairro of Santa Teresa for bohemian hangouts, cobbled streets and fantastic views of the city, after visit Parque Das Ruinas and take a rest in a green paradise full of lush plants and flowers. End the day by visiting Christ the Redeemer on Corcovado Mountain and watch the beautiful sunset descend over the city. Take a ferry to Ilha Grande an island off Rio for a few days and relax on secluded beaches, snorkel in the clear waters and spot tropical fish, swim with sea turtles or explore the jungle together. Rio is home to a spectacular culinary scene with dishes from farm, forest and sea. Sample traditional Brazilian food such as shrimp-filled moqueca, jerked meat and large grilled Amazonian fish. Brazil is also home to many other international cuisines due to Rio's large immigrant population, if you fancy Lebanese, Japanese, Spanish, German, French or Italian it's all on offer here. Brasilia Brazil's fourth largest city has plenty to offer, explore the cities stunning architecture, museums, art galleries and theatres. The thriving market of Brasilia isn't to be missed selling a variety of handmade crafts from the local area, honey, cured meats and cheeses, remember to buy a few souvenirs of your trip! Take a tour of the Brasilia National Park and take a romantic dip together in mineral spring followed by animal spotting and bird watching, after take in the stunning sites of the Itiquira Waterfalls.
Chile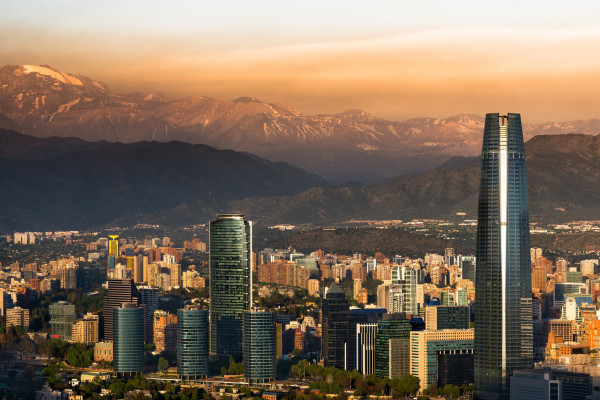 View of Santiago de Chile with Los Andes mountain range in the back[/caption] Santiago is a great starting point for your honeymoon; the Plaza De Armas is the heart and soul of Santiago, the plaza contains a variety of sculptures, fountains and lush trees. Perfect for a lazy afternoon stroll in the sunshine. Santiago Cathedral is one of the most stand out buildings on the Plaza displaying some of Chile's beautiful architecture. Barrio Lastarria is an upscale bohemian neighbourhood with art galleries and a great mix of bars and restaurants. Take a walk around Parque Forestal with its manicured gravel paths and iconic lampposts and take in the beautiful art deco buildings that line the park, visit the Emporio La Rosa a deli offering al fresco lunches and some of the best ice cream in Santiago, on a Saturday the flea market takes over Lastarria offering antiques, books and art, enjoy the various street painters, jugglers and other artists that perform on the weekends.
Peru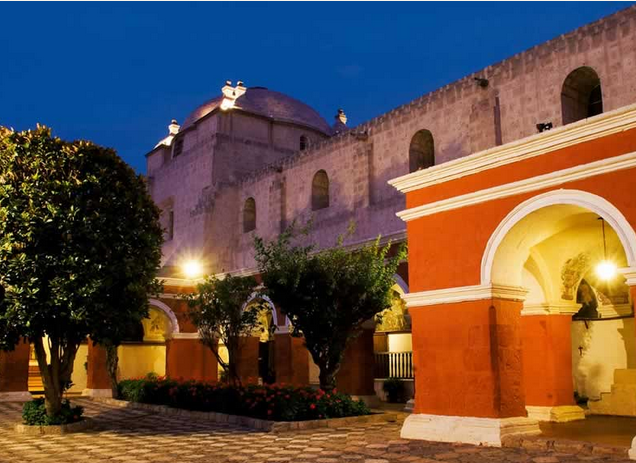 For stunning seaside scenery and romantic candlelight dinners, look no further than Lima. Visit the Parque Del Amour (Park of Love) take in the manicured parks and stunning coastal cliffs and head across the bridge to the LarcoMar shopping mall for some retail therapy or if you feeling adventurous head the other way for paragliding off the grassy cliffs. In the evening visit Lima's magic water circuit, complete with 13 ornamental fountains that flow to music and are complete with lighting, it's a sight not to be missed. San Bartolo is a quiet seaside town just outside Lima relax on the beach or surfing and try out some of the excellent seafood restaurants in the area. Visit Arequipa surrounded by three outstanding volcanoes with its white buildings and pretty cobblestone streets; visit a peña a traditional dancing bar to sample some of the local drinks, a pisco sour cocktail made with grape brandy, lime juice and syrup topped with egg white foam and cinnamon. For dinner try one of the small romantic restaurants to enjoy Arequipan gastronomy such as hot stuffed Rocoto peppers, crayfish stew and Ocopa.