What Makes Great Wedding Entertainment?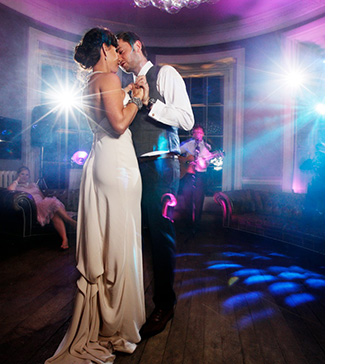 By
Nigel Peirce, Stylish Wedding disco
We get asked "what makes great wedding entertainment"? we say, the energy and attitude of your guests!

As a company that entertains at countless wedding throughout the year we have a unique perspective on wedding night parties and what makes some a huge success and others a flat, joyless experience. After many years, we have come to the conclusion that it's the people attending that makes some weddings truly fantastic.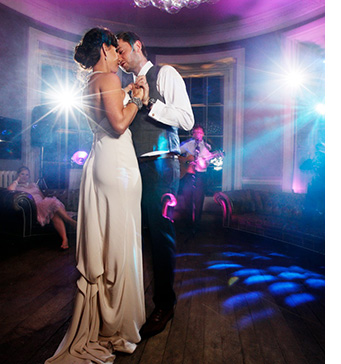 There is a vast array of weird and wonderful entertainment available to today's bride and groom, who could spend the average wedding budget on a great band, should they be that way inclined (we had a client recently that spent over £30,000 on a UK Hip-Hop act for a 20 minute set at their wedding). The aforementioned band arrives wanting to give their best and finds there is nobody in the room for them to entertain as everyone is outside drinking, smoking and chatting. The bride and groom then assume that the band aren't in fact very good and start panicking that none of their guests are dancing, suddenly their is anxiety and tension at the venue. What the bride and groom failed to do was pace their evening properly and assume that everyone wants to shake a leg at 7pm.

Everyone dreams of glorious sunny weather at their wedding, this can be a disaster for the evenings entertainment as nobody can compete with the great British outdoors on a summers night. So, when you book your venue look at the room and space they offer for the party carefully, if it is surrounded by windows and you've opted for a June wedding then don't expect anyone to dance until at least 10pm as it will be too light - also, make sure the bar is in the same room as the dancing.

We maintain that there is psychology involved in switching people from eating mode into party mode. We offer clients the advice that they wouldn't go to a club at 7pm so why would your guests want to dance at 7pm? The average wedding night party is 5 hours in duration so think about the flow of the evening. We tell clients to perform the first dance at a time that works for their guests not their photographer.

If budget allows book a great dj and band and watch as your guests let rip and inform you after the event that yours was the best wedding they have ever attended - they don't remember the brides favours, they remember the entertainment and party - Good Luck.