10 Unique DIY Wedding Favours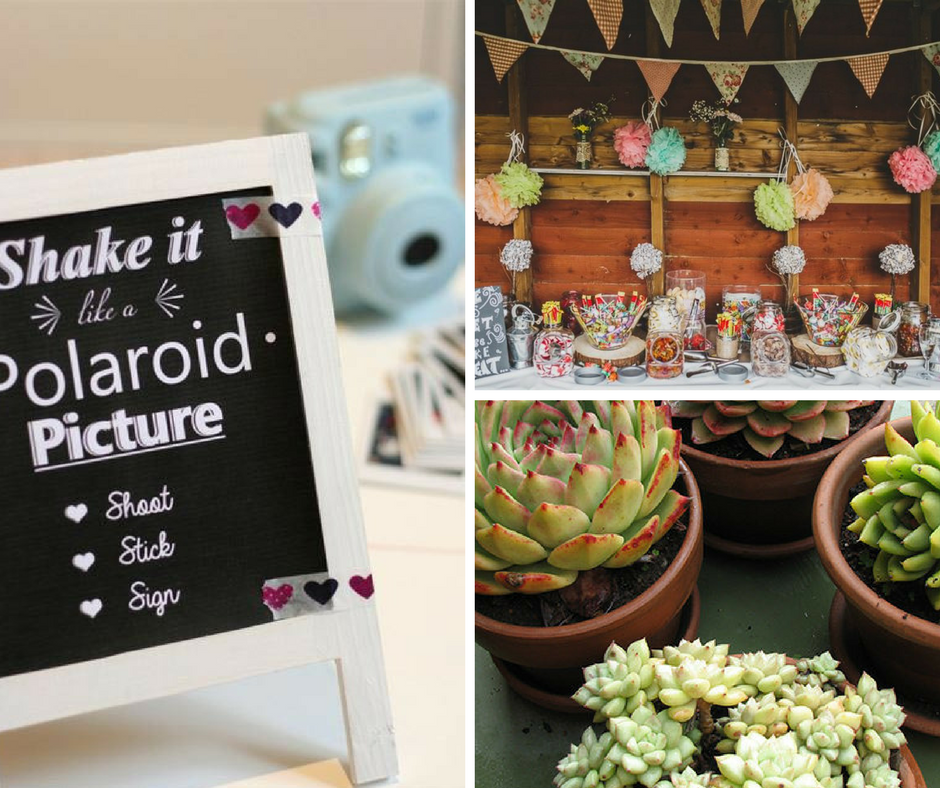 Wedding favours are a lovely way to say thank you to your guests for coming along and helping you celebrate your big day! However, it can be hard to think of creative (and budget-friendly) ideas when it comes to picking the token gift. Opting to take the DIY approach is a fun way to personalise your favours and can make them look really unique. To help you out we've created an expert list of DIY wedding favour ideas that are fun, creative, and cost friendly...
1. DIY Fortune cookies!
This wedding favour idea is super cheap and a fun way to give your guests something fun on the big day! For those daunted by the technical challenge of baking the cookies, the easiest way to create these cute favours is to purchase a large bag of pre-prepared fortune cookies, use tweezers to remove the original messages inside, and then use tweezers to replace them with your own personalised ones! These fortune cookies will definitely be a cool, memorable favour that all your guests will love!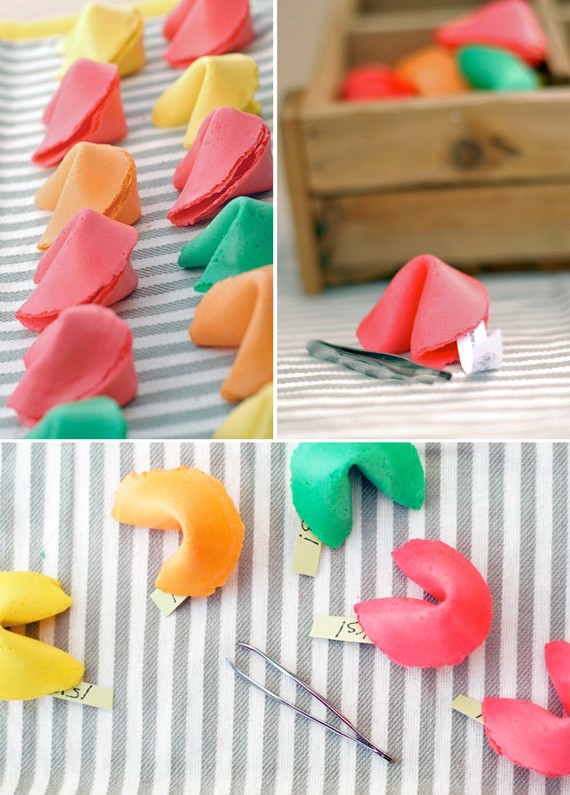 2. DIY Scratch Cards – with a penny to do the scratching!
For ideas of wedding favours on a budget, this scratch card idea is fun and affordable! Simply purchase however many scratch cards you require (you can get cheap ones for under a £1), place one each in a clear envelope, and pop in a penny to help your guests get scratching! This super cheap favour (combined with the chance of winning big bucks) is a fun, original way to treat your wedding guests!
3. DIY Pick 'n' mix
Need a super easy wedding favour idea? You can't go wrong with a nostalgic pick 'n' mix station where your guests can select some yummy sweets to take home with them! Not only is this really easy to set up but it's also a very cute (and tasty) addition to any wedding.
4. DIY Photobooth – Polaroid fun!
Everyone loves a Polaroid so why not incorporate that into your wedding?! Setting up a table with a few Polaroid cameras and some film is a really cool and interactive way for you to give your guests a wedding favour they'll treasure! This DIY idea is easy, affordable, and very cute!
5. DIY Mini Potted Plants
DIY mini potted plants sounds pretty bloom-ing good to us! This wedding favour is bound to bring a smile to your guest's faces and is really easy to create! Local garden centres are great spots to source lots of affordable mini plants and pots; another option is to be creative and use mini glass jars and tea cups to make your wedding favours look extra special!
6. DIY Homemade Jam
Homemade jams in pretty pots not only look good but taste good too! This wedding favour treat is a fab way to give your guests something they will actually use as jam is a trusted kitchen staple. There's plenty of recipes online to pick from (we think Jamie Oliver's is tasty and pretty easy to follow) and you can get cute jars online or at local homeware shops! A great way to personalise this favour is to decorate the jar with cute fabric trims to match the colour scheme of the wedding. An added bonus is you can cook up a big batch that will go a long way – making this wonderful idea cost friendly too!
7. DIY Seed Papers
Want to give out a wedding favour that will give back to the environment? These adorable DIY seed papers are the perfect way to do so! These favours are perfect for hanging around wine bottles, on glasses, or as table decorations. Not only will they be fun for your guests to plant but they are also eco-friendly and surprisingly easy to make. Find out how to create these super cute, super cheap, fab wedding favours here.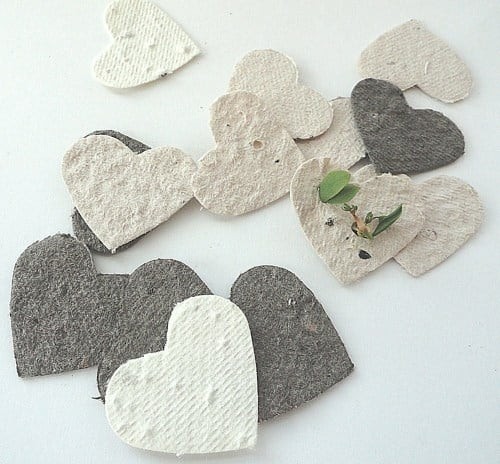 Credit: Jennifer Dickinson
8. DIY Cookies
Cookies are a simple, affordable, and tasty idea when it comes to DIY wedding favours! The options of flavours, colours, and shapes are unlimited when it comes to personalising your cookies for the big day. To add an extra cool touch you can use a personalised stamp with the couples name or the date of the wedding on it to decorate your cookies.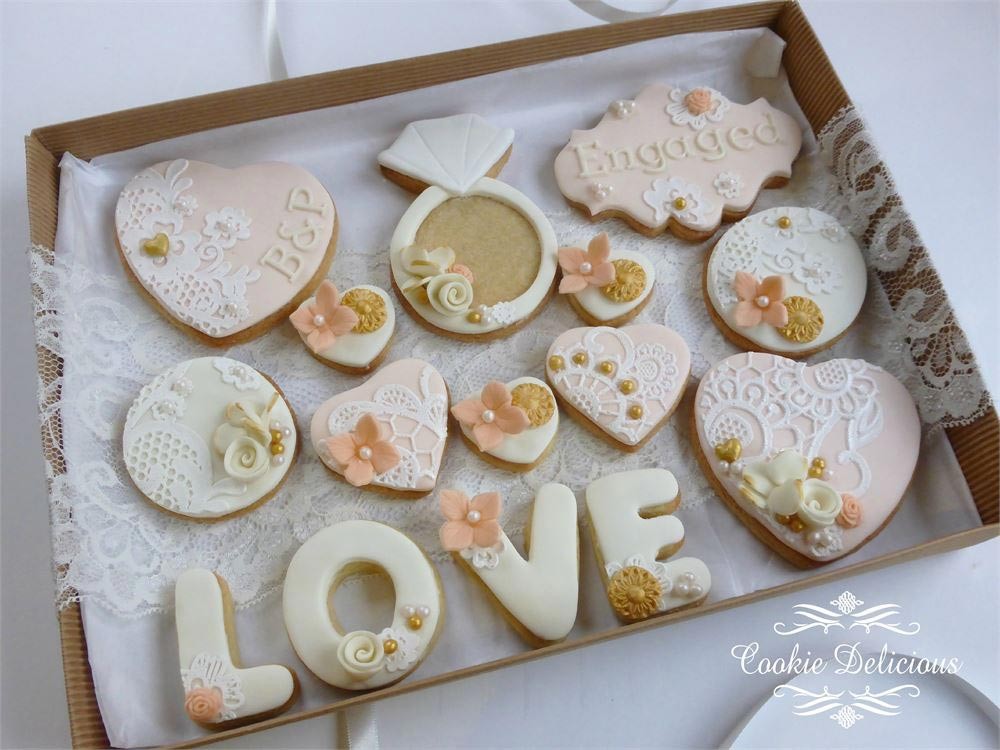 Credit: Hitched
9. DIY Coasters
DIY coasters are a fab way to be creative with your wedding favours; you can choose different designs, quotes, and photos to decorate them with. In addition, they make cute placement settings to personalise your decorations. They're super easy to make: print of the design you want, back with cardboard, and seal with resin. Easy!
Credit: Bridal Guide
10. DIY Mason Jar Drinks
This wedding favour idea is on trend, fun, and interactive! For each favour all you need is a mason jar and three smaller jars that you can fit inside it. Fill each of the small jars with a mixer, shot of alcohol, and a syrup. Decorate with ribbon and a name tag and there you have it – a cocktail kit that all your guests will love!
Credit: Hitched