Unicorns vs Mermaids: The Ultimate Alternative Hen Do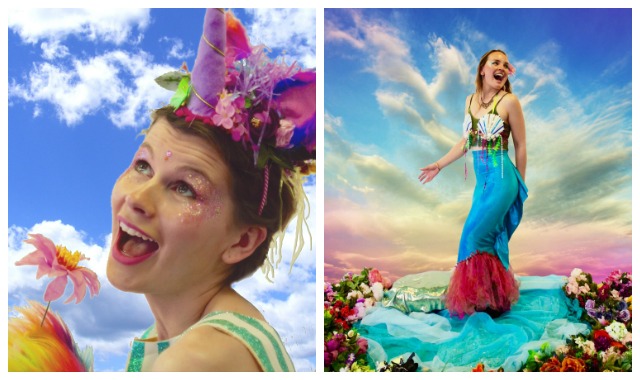 Surely there is no better way to kick off a Monday than with a healthy dose of Unicorns and Mermaids? That's why when Betty's Birds told us about their crazy Unicorn and Mermaid hen party workshops we just had to fill you in! Here's Beth (chief of glitter and sequins) to tell you how you could get involved...
You did what for your hen party?!"
"That's nuts! I've never heard of anyone doing that! – how did you even hear about it?"
These are the kind of comments our hens regularly get after a hen party with Betty's Birds…and let me tell you why!
Are you sitting comfortably? Lean back and close your eyes, I want you to imagine you're a … right, now open them again, because leaning back and closing your eyes will mean you can't read this blog! Yes, much better to have your eyes open for reading!
I don't know if you've noticed, or even climbed aboard the mystical train of make-believe paraphernalia, but unicorns and mermaids are all the rage right now….and here at BB Towers we love them both! There are mugs, clothes, hats, posters, magnets, gifts, posts, tags and hell I've even got some unicorn tooth picks! Those long horns must be good for something right?
So tell me, have you ever fancied dressing up like a unicorn or a mermaid? With fancy dress festivals and parties popping up everywhere throughout the summer, and festival weddings becoming increasingly popular with the modern day DIY bride, we're pretty surprised there aren't more opportunities to enjoy fancy dress whilst celebrating your last night as a single lady.
This is why Betty's Birds, one of the top UK hen party providers, has combined craft with make-believe fantasy to launch a new series of workshops dedicated to the wonderful realm of fancy dress - and yes, you've guessed it - Magical Unicorns and Mermaid costumes are the first fabulous two to hit the Betty's Birds website…and not forgetting the inboxes of all our wonderful followers!
Have you spent time head to toe in sequined festival attire, or wondered what it would really be like to live life under the sea or galloping through magical meadows – then these all new Betty's Birds workshops may well be perfect for you – the creative bride looking to express a little bit of personality into every part of her wedding.
Think unleashing your inner glorious goddess and letting it grow through the creation of your very own sequined tail, glorious shell-shaped brazier or rainbow inspired Unicorn horn – for you to take home and treasure right into married life!
Is it really a wonder that hens having attended a hen party from Betty's Birds get exclamations of astonishment when they tell them the tale of the latest, trendiest hen party?
So, swish your tail or nod your floral-horned head and prance your furry hooves right through the nearest rainbow!
On a more serious note, and in celebration of the launch of our new 'Magical Unicorn Costumes' and 'Mermaid Makeover' workshops, Betty's Birds is offering an introductory discount of 15% per person, when booking for a minimum of seven people.
For more details please contact Betty and the Birds via our Wedding Planner profile.