John Lewis' Guide to Wedding Stationery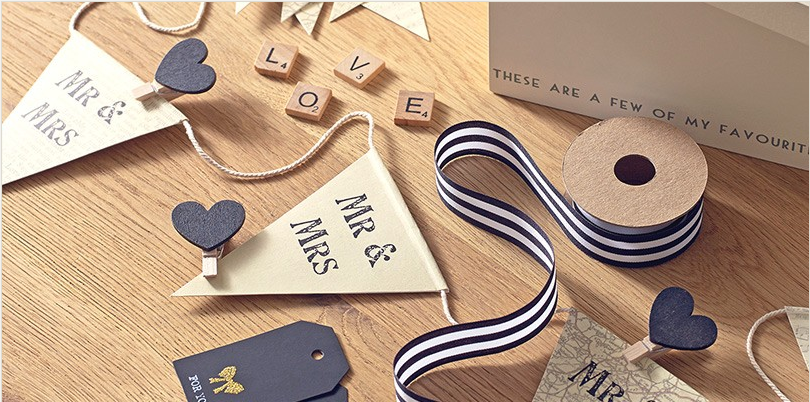 Choosing wedding stationery is one of the first wedmin tasks many couples face (after choosing a venue and date, of course!) and it's a decision that can define your wedding style, with invitations giving your guests their first peek at the look and feel of your big day.
John Lewis have a beautiful range of planners, invitations and place cards to suite all wedding types and have used their expertise to put together the ultimate guide to Wedding Stationery. So whether you see your special day as classic and elegant, cute and quirky, or glamorous and modern, don't forget to complement it with the perfect paper...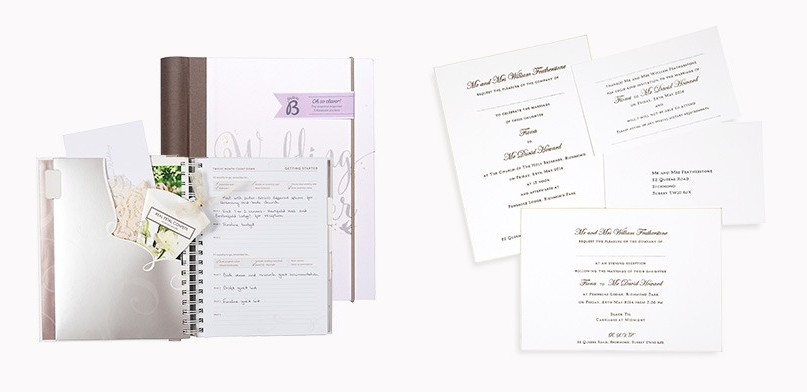 Planners And Organisers
First things first - no matter how big or small your wedding, it will no doubt require a surprising amount of planning and co-ordination. Keeping track of it all, from venue brochures to linen samples, can be a challenge! So forget the plastic wallets and ringbinders, and get organised with a stylish planner instead. Used alongside Wedding Planner's handy online tools, a planner not only will make your life that much easier with all the categories and pockets you'll need, you and your other half will also love filling it in to keep as a memory of the TLC that went into creating your perfect day.
Invitations
You've chosen your venue, set your wedding date and drawn up your guestlist...the next big task will almost certainly be making sure your favourite people in the world have cleared their calendars to celebrate with you!
In an age of email and text messaging, traditional invitations are as popular as ever. They don't just tell people the location and date of your big day, they set the scene by giving your guests a glimpse of your wedding style and are a wonderful keepsake for family and friends alike.
John Lewis have an extensive collection of pre-printed invitations - all you need to do is fill in the details - as well as their very own personalised stationery service with save the dates, day and evening invitations, RSVP cards and much more to suit your wedding colours and theme.
So whether you know your letterpress from your foil stamped, we're here to help. Their expert team will advise you on how to find the right stationery for your budget, the appropriate wording to use on your invites, and when to order and send them. When you're ready you can order online or in-store, and with so many designs to choose from there's something for everyone!
On The Day
After all your planning, don't forget the final details. John Lewis' pre-printed and personalised ranges include orders of service, place cards and menus to make sure you wow your guests at every chance. From table settings to fun signs, your 'on the day' stationery is a great way to capture the style of your wedding and add a personal touch.
Guest books are also an easy and entertaining way for guests to write down their best wishes, and a great memento of your special day. And if your venue allows it, why not provide cones filled with matching confetti?
After The Wedding
The party's over, you're back from honeymoon and have made your way through a pile of wedding gifts, so sending thank you cards to all your lovely guests is a must. These can be pre-ordered to match your invitations so that all you have to do is make sure you don't forget who gave you what!
You'll also want to hold on to all the little bits and bobs from your big day to show the grandchildren when you're old and grey. Keep a copy of your invitation, his handkerchief (yes, that was a tear on his cheek as he watched you walk down the aisle!) and anything else special, and store it all safely in a wedding keepsake box.
Finally, the most lasting memories of a wedding are the photographs. Pick your favourites to display in a special wedding photo album, with extra copies to give to both sets of parents as a thank you gift.